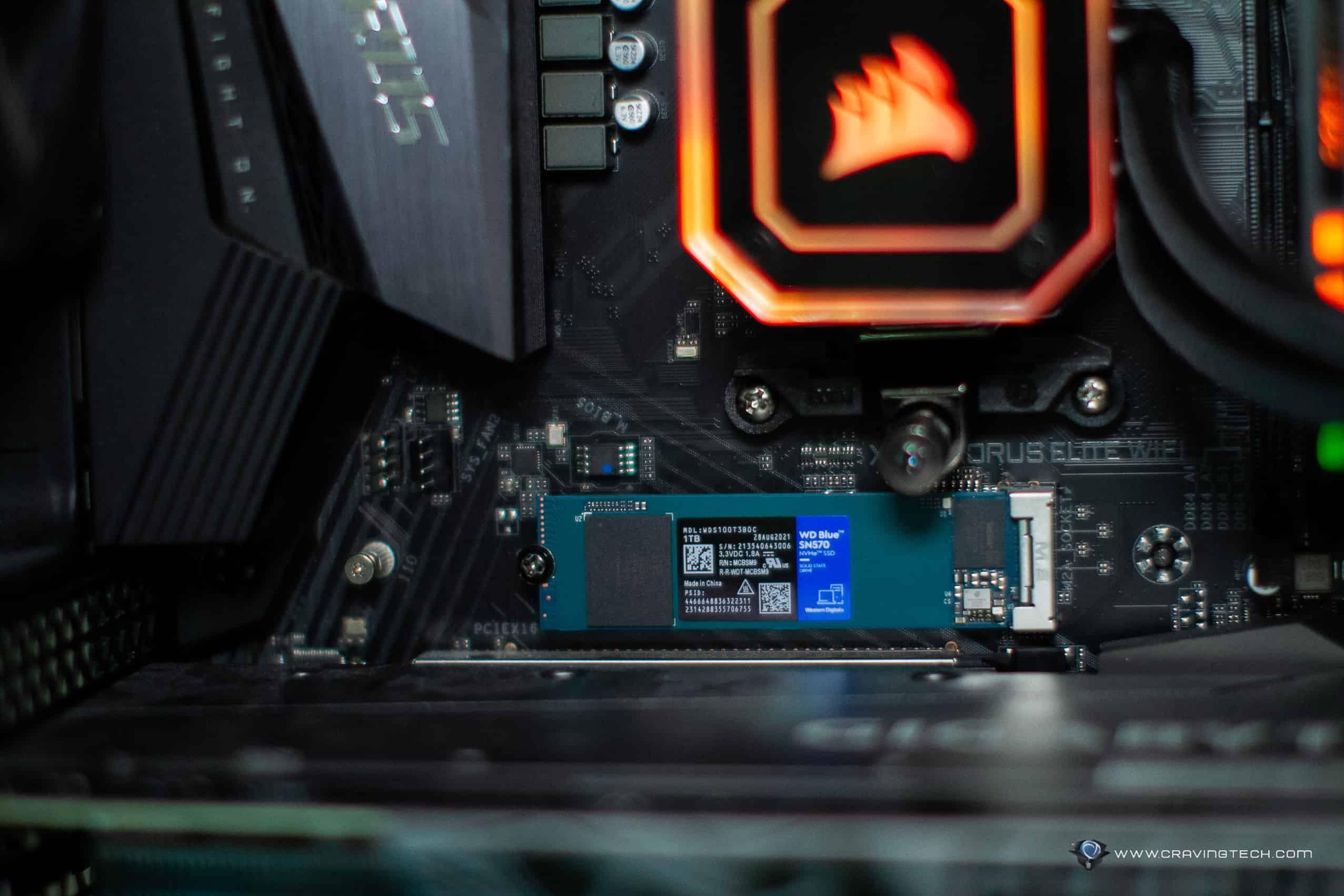 WD Blue SN570 NVMe SSD Review – WD Black SN850 NVMe SSD offers massive performance with its 7,000 MB/s reading and 5,300 MB/s writing speed, but it comes at a price. The 1TB version retails for A$299 at the moment and if you are someone on a budget to build a new PC, all these add up.
But what if you can sacrifice some performance and save about $135 in the process that you can allocate elsewhere? It all thanks to the WD Blue SN570 NVMe SSD. It still offers great performance gain compared to your old drives and more reliable.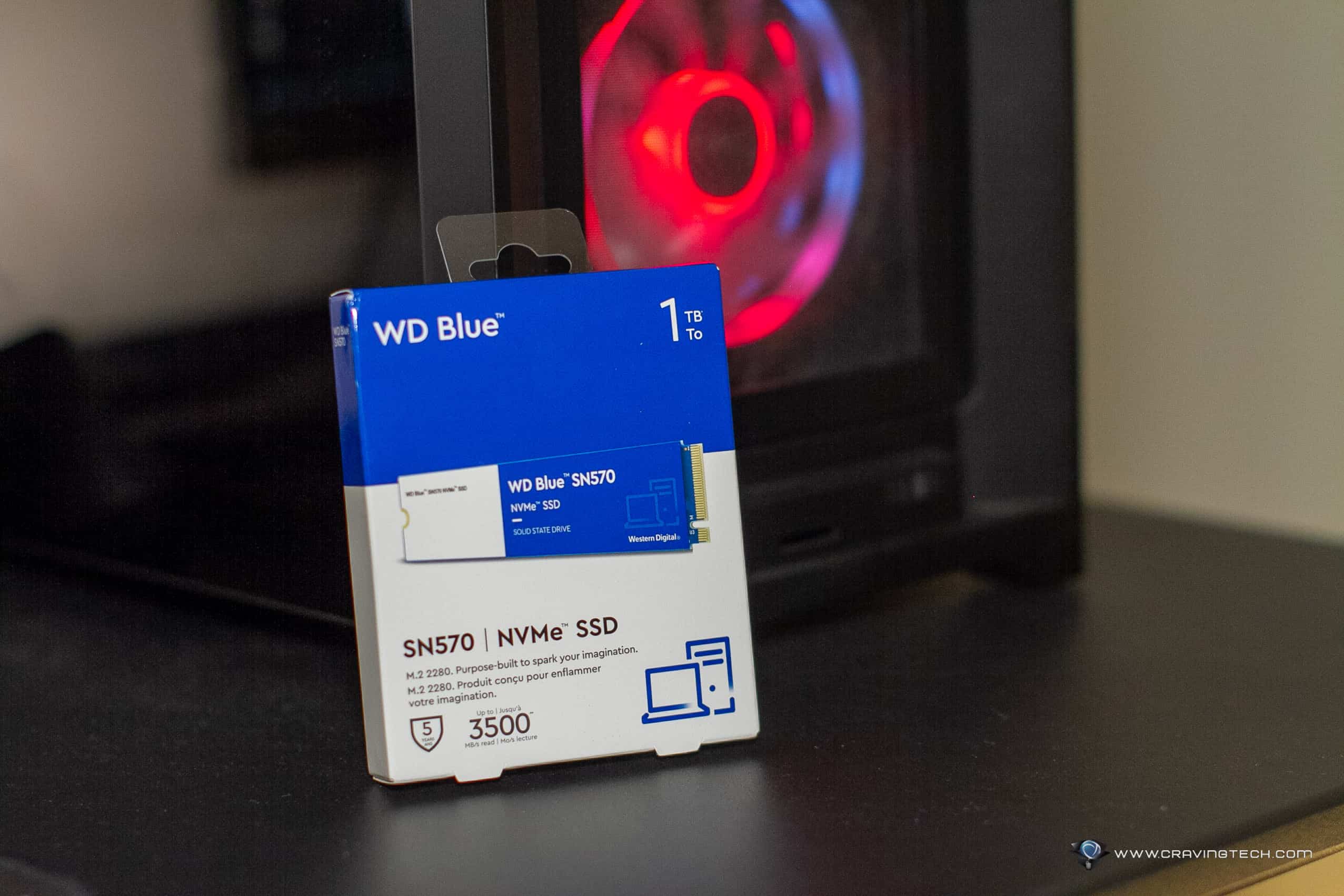 On paper, it offers 3,500 MB/s read and 3,000 MB/s write speed. Now, if your old PC was still powered by SATA SSDs that you think are good enough, think again. These NVMe SSDs are technically about 5-7 times faster compared to a traditional SATA SSDs with their read and write speed limit. The difference is still night and day and you don't have to go for the top-end WD Black to enjoy the leap in performance (which is targeted for hardcore gamers and speed enthusiasts).
WD Blue SN570 is a single-sided M.2 2280 PCIe Gen3 x4 NVMe SSD and its compact form factor can be used to upgrade your laptop – and of course, be installed on your new desktop PC.
For content creators, you'll get the performance you'd want out of it in no time. Opening applications will be faster and most importantly, getting into the Windows desktop from a cold boot will be quick. You definitely don't want to waste time having to wait for those apps loading screens or when you need to transfer files in and out.
Thanks to the economical price point, you can also use it to store all your photos and work on them using Lightroom or any photo editor of your choice. The performance increase means you'll be able to work from one photo to the next quicker, or when you apply filters and adjust those sliders.
If you are just starting your content creation business, every new purchase of the WD Blue SN570 NVMe SSD also gives you one-month membership to Adobe Creative Cloud, so you can try out their apps and see which ones you need for your workflow.
Using CrystalDisk Benchmark, it looks like you'll definitely be able to get the performance promised by the WD team:
WD Blue SN570 comes in different storage capacities (up to 2TB) and 5-year limited warranty for that peace of mind. You can also download Western Digital SSD Dashboard helps monitor the drive's health, available space, temperature and more. There is no heatsink option but I doubt that you'll ever need one.
Disclosure: WD Blue SN570 review sample was supplied for reviewing