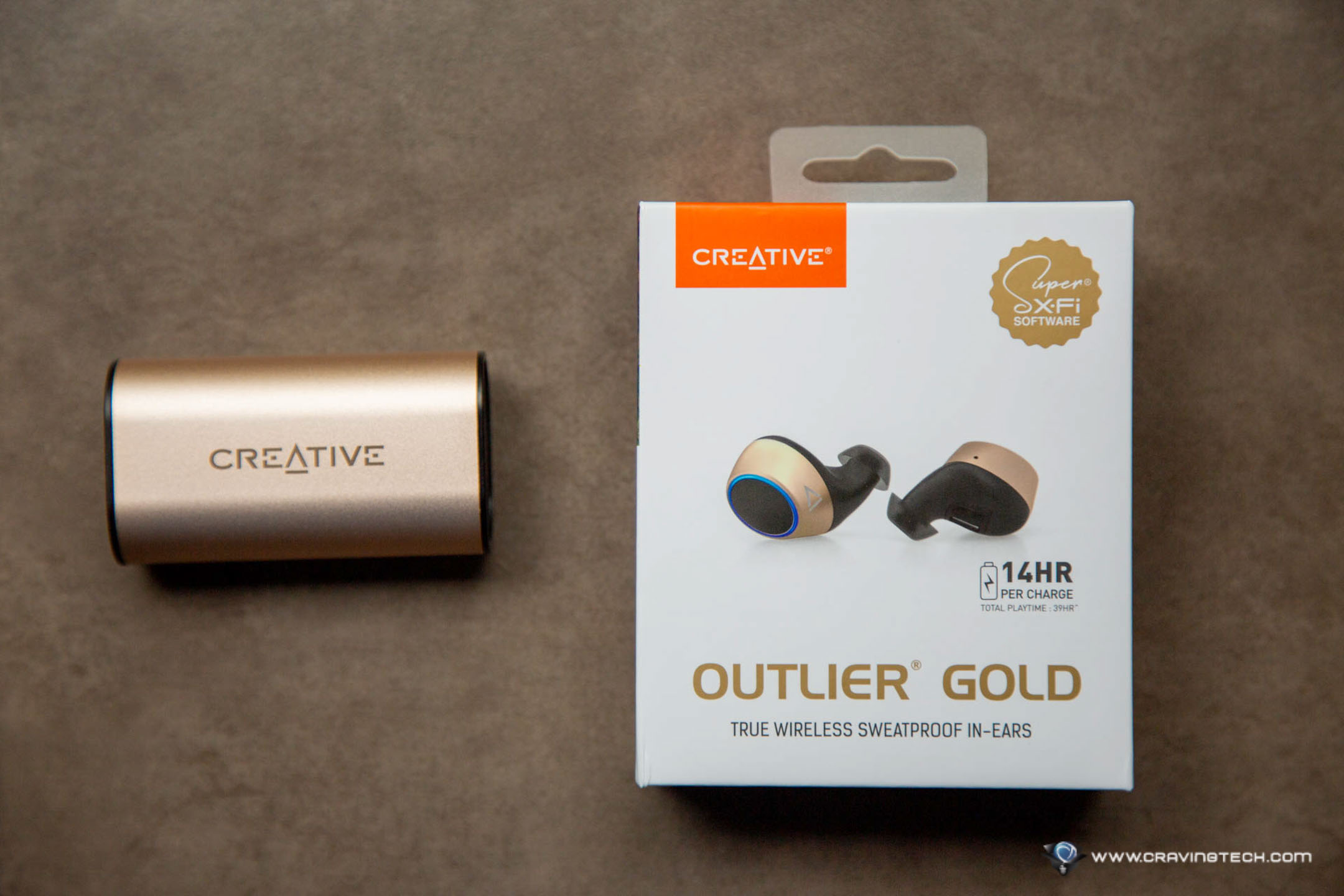 Creative Outlier Gold Review – I've always been a fan of Creative since the 90s and when I received these Creative Outlier Gold earbuds, I was initially surprised by its features-packed and affordability, especially given its RRP costs $139.95 at the time of writing.
These wireless earbuds give other manufacturers (that cost much more) a run for their money and after using these earbuds for the past two weeks, I must say I'm quite amazed.
Features
Up to 14 hours per charge
39 hours total with the case
Supports Qualcomm aptX
Supports Super X-Fi
Bluetooth 5.0
IPX5 rating – sweatproof
USB Type-C charging
Siri / Google Assistant
RRP $139.95
Firstly, I admire the magnetised casing which gives the premium feel to it, plus it secures the earbuds so that you won't easily lose them when you charge/store them.
To fully charge these earbuds is around 2 hours and there's a status LED too.
Comfort 7.5/10
Speaking of comfort, I don't feel any discomfort after long usage with these earbuds.
They're like a feather, only weighs 10 grams each. Plus, I'd say the design is ergonomic and you can swap the ear tips (they come in various sizes in the box) if you need the smaller/bigger ones to match your ear size.
Ease of Use 6.5/10
I am still not quite used to the controls maybe it's because I much prefer actual buttons for controlling basic functions, like the ones Jabra Elite Active 65t has. So this may sound a little subjective.
Battery Life 8.5/10
The factory-claimed battery life is 39 hours at 14 hours playtime per charge which I find to be accurate. This must be one of the greatest selling points of these earbuds as not many other earbuds can match this. It would be a great companion if you're a frequent traveler.
Sound Quality 8/10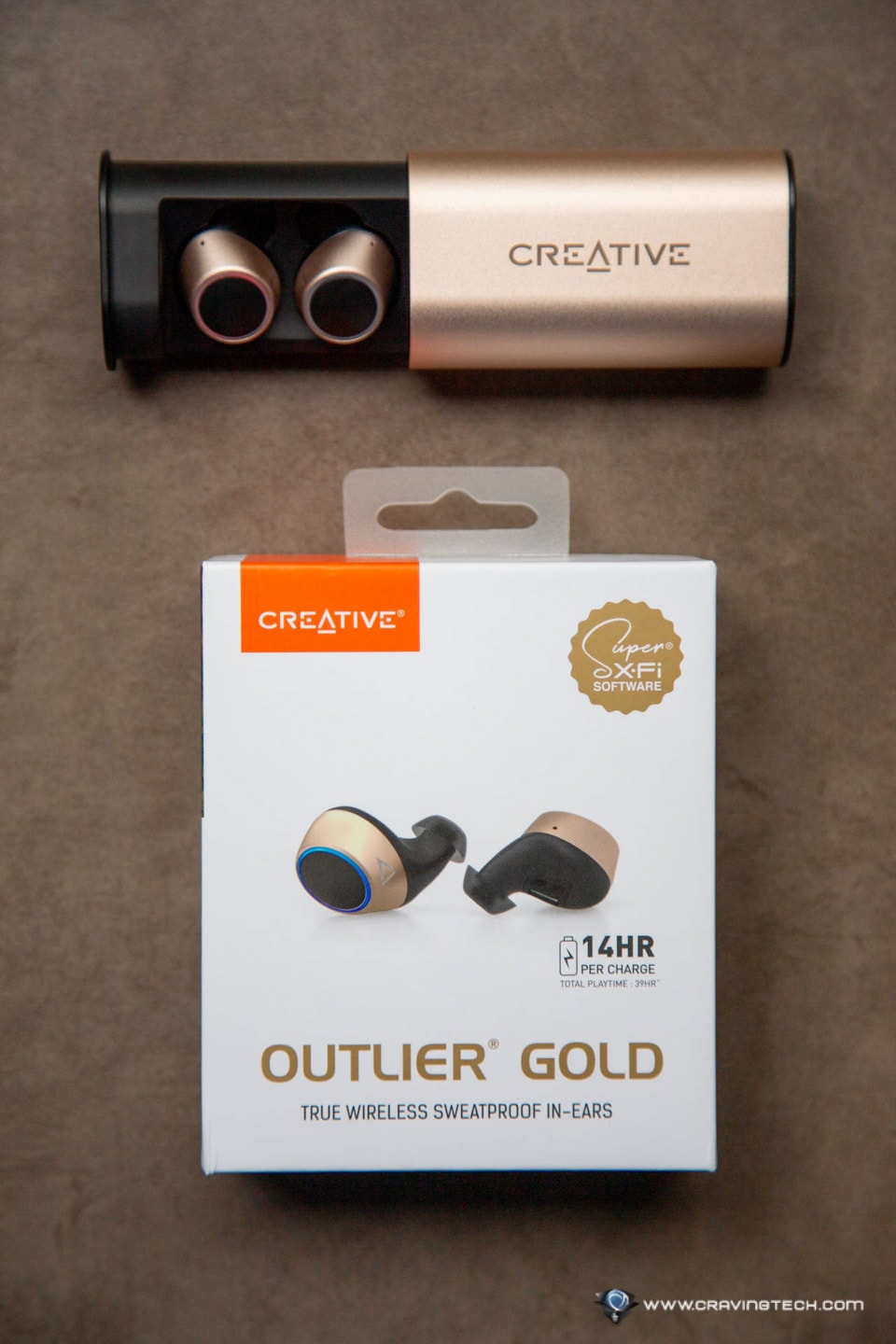 The sound quality is great for its price. Bass is adequate for music tracks and it's got good separation with great mids and mostly warm highs. The passive noise cancellation is excellent. I struggled to hear anything around me while music or movies were playing.
Creative Outlier Gold Review – Verdict
In conclusion, I would highly recommend Creative Outlier Gold for those who do not wish to pay premium prices for wireless Bluetooth earbuds.
Disclosure: Creative Outlier Gold review sample was supplied for reviewing but all opinions are mine and not paid
Creative Outlier Gold
Summary
Good sound quality, battery life, and passive noise isolation.
Pros
Bluetooth 5.0
Great battery life
Well balanced sound quality
USB Type-C, enough said!
Cons
Super X-Fi app is somewhat redundant unless you're an Audiophile
No fast charge