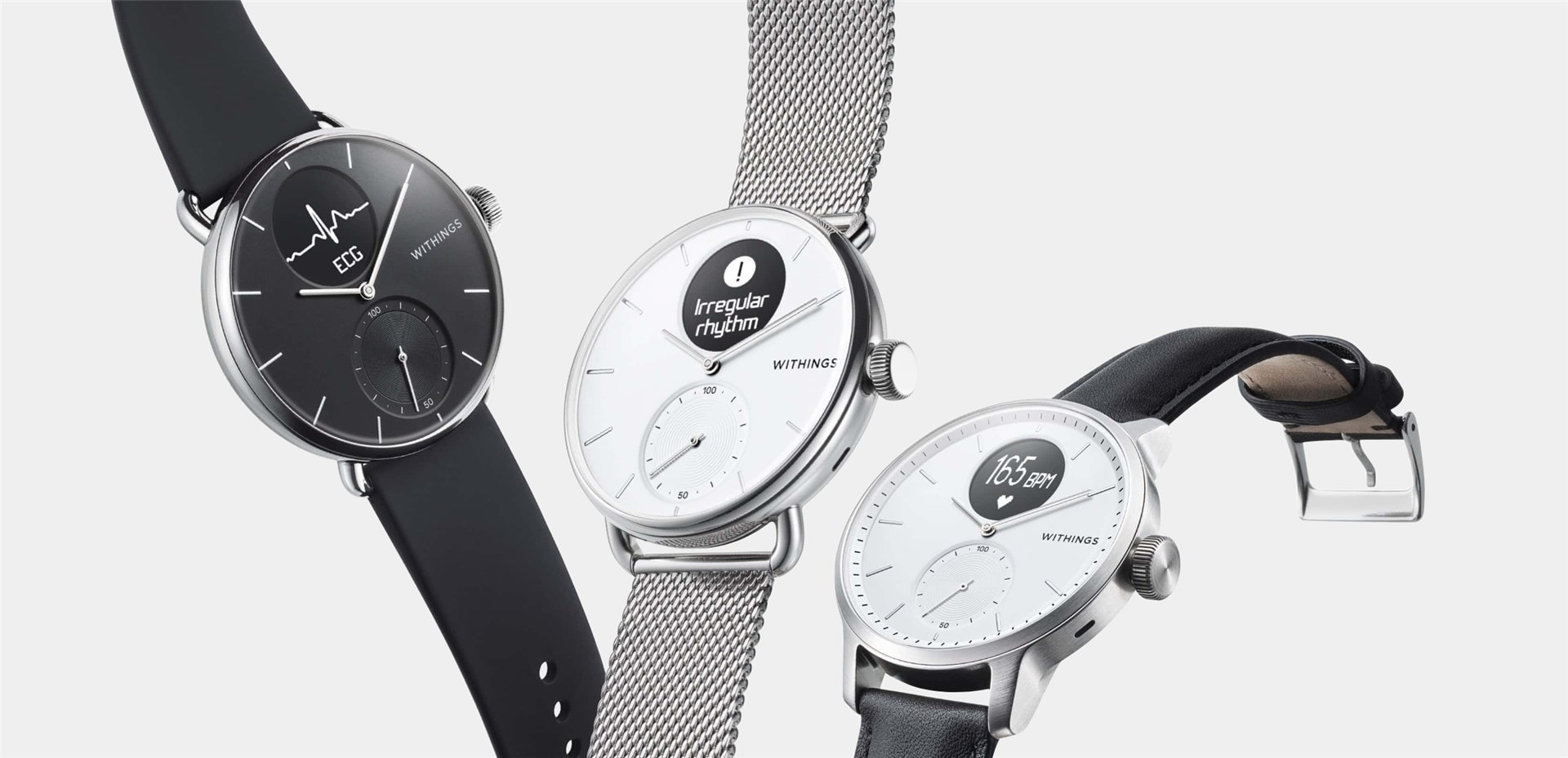 At CES 2020, Withings unveils the ScanWatch – which is Withing's latest smartwatch that can detect both risk of arrhythmia (AFib) and sleep apnea.
These allow the ScanWatch users to detect any early and even underdiagnosed cardiovascular and sleep issues early just from your wrist.
The smartwatch is also clinically validated, so this is not your mere smartwatch with sensors that detect things.
Since you'll be wearing the ScanWatch day and night (it has around 30 days of battery life, which is good news), it will provide an early warning system should something goes wrong and you'll also be able to share the health data with your doctors or physicians.
Apart from these medical grade features, ScanWatch is also an activity tracker that can track your daily steps, calories, and all that.
ScanWatch will be available in Australia and New Zealand in Q2 2020 starting at $479 AUD. There are two watch size options (38mm and 42mm), plus a variety of swappable soft silicone and leather wristbands in different colours.
Make sure to check out Withings ScanWatch official page to check all the features and sensors incorporated into the watch.