WD My Passport (2019) Review – Western Digital recently updated their portable storage line, WD My Passport with a more stylish design and more importantly, slimmer in size.
In fact, I was quite surprised to see how slim the portable hard drive is, considering it can hold data capacity of up to 5TB. The review unit I have here to review is the 2TB capacity.
At first glance, WD My Passport actually looks like a Solid State Drive with its slim dimensions of 107.2mm x 75mm x 11.15mm. The 4TB and 5TB models are slightly bigger, with 19.15mm thickness.
With just around 11mm in height for the 1TB and 2TB model, the portable drive can easily be inserted into a bag's pocket and possibly a jacket's.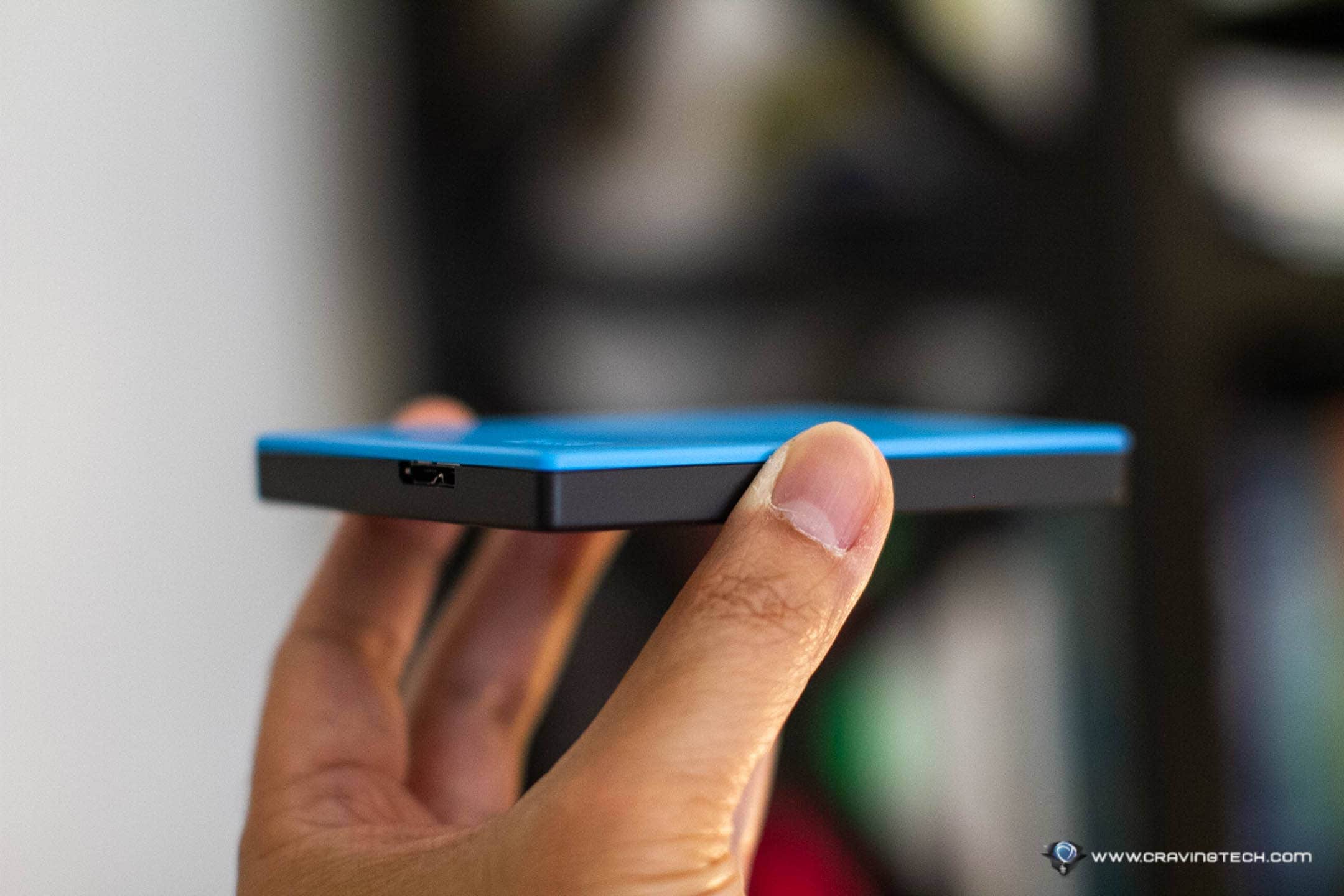 Apart from being a slim portable hard drive, WD My Passport also makes it as a good backup drive. It's powered with a built-in password protection and 256-bit AES hardware encryption to protect your data from prying eyes. This can be done through its software, WD Discovery.
You can also set it to automatically backup your PC with the WD Backup software. All you have to do is schedule it and pick what files & folders to backup. Keep the drive plugged to your PC and WD Backup will do its magic behind the scene.
If you are a social media junkie, you can also import your media from supported social media channels and online cloud services to the drive as a secondary backup.
Using CrystalDiskMark benchmark, I could get around 123 MB/s read and write speed: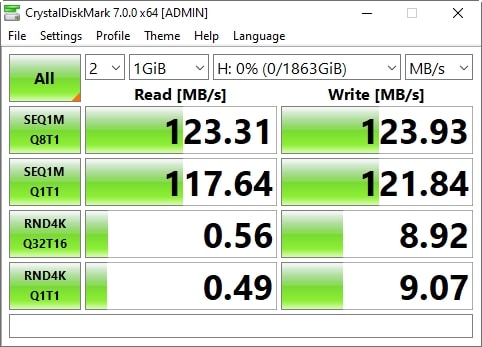 While this speed is quite standard for a USB 3 connection, you can opt for the more expensive SSD storage like the WD My Passport Wireless to get transfer speed 3 times as fast.
I've been using the drive to transfer files from my old Intel Skylake machine to the new AMD Ryzen build and have no complaints so far. Thanks to its massive storage capacity without being heavy and bulky, carrying it from one room across another was a breeze.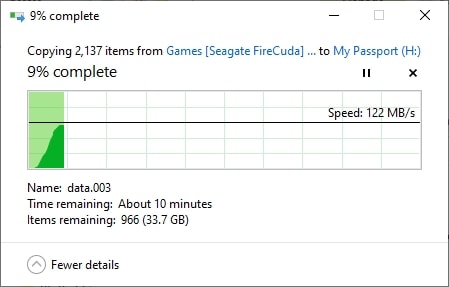 If you like to carry a portable hard disk drive to store your media files or big documents, you'll love the slim and light WD My Passport drive.
WD My Passport (2019) is available in 1TB, 2TB, 4TB, and 5TB storage capacity and different colours: Black, Blue, and Red.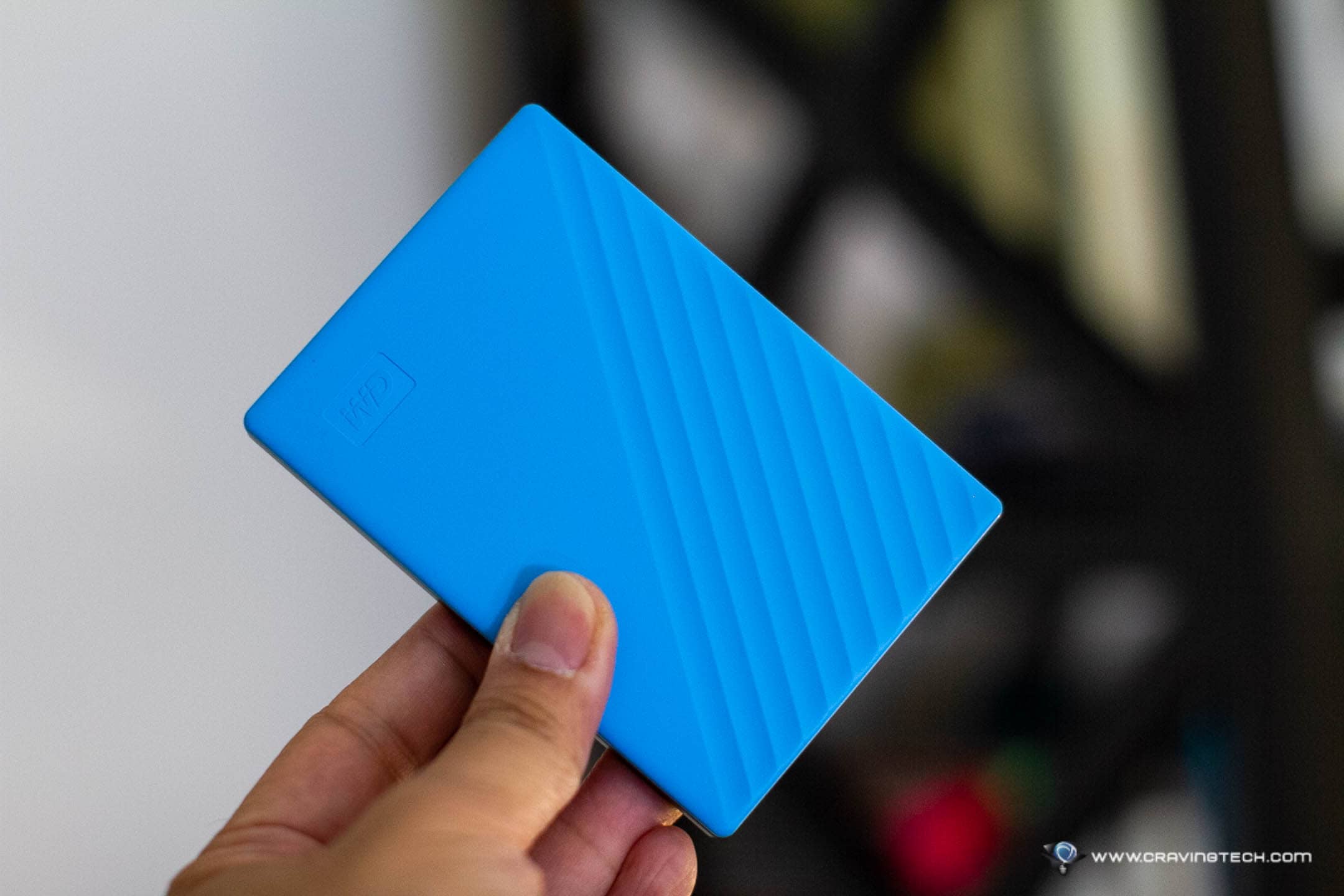 The 1TB retails for AU$89 and 2TB for AU$129 at many retailers around Australia like JB Hi-Fi, Officeworks, and Harvey Norman. Also available at Amazon. It comes with a 3 year limited warranty.
WD My Passport 2019 is a good bargain considering the price, capacity, and the slimness for backing up and transferring big data across different computers and services.
Disclosure: WD My Passport review sample was supplied for reviewing but all opinions are mine and not paid
WD My Passport (2019)
Summary
A slim, portable drive with a large capacity. Really handy to be carried around
Pros
Slim & sleek design
Portable with large capacity
Built-in password protection and 256-bit AES hardware
Quite affordable for the price
Cons
Doesn't have the fastest speed