WD My Passport Wireless SSD Review – Backing up doesn't have to be a chore or unintuitive. For many years, our church's photographers & videographers would go to our yearly Easter camp and brought a laptop along – just for the sake of backing up all the media footage from their cameras and drones.
Surely we all have experienced a similar situation. Imagine if you are in charge of recording memories in a weeding reception or important event, and something happens to your card (out of storage or worse, damaged). You'll wish you can somehow make a backup on the go because you only have one shot to record all these memories.
Sure, you can back up your footage by carrying a laptop in the backpack like us before and copy the media files from the camera's memory card. But all that trouble and bulk just for the sake of backing stuffs up?
Say thanks to WD who has managed to come up with something more creative and intuitive. WD My Passport Wireless SSD is a portable drive with built-in SD card reader so you can just plug your memory card in, and let the drive backs it up directly. No power point needed, no laptop needed, and no cables needed. How awesome is that?
WD My Passport Wireless SSD Review – Packaging
WD My Passport Wireless SSD Review – Design & Features
My Passport Wireless SSD is a rugged, portable drive with large capacities available in 500GB, 1TB, or 2TB. With drop-protection bumper and tough material, it's something that you'd carry along your adventure with peace of mind included.
It has a built-in SD 3.0 card slot (card reader) and a built-in Wi-Fi Access Point so you can connect your smartphone to it directly. There are USB 2.0 and USB 3.0 ports that you can use to import files from a computer & other USB storage devices, or to charge your devices (the USB 3.0 port to connect to computer + to charge the unit, USB 2.0 for other USB devices).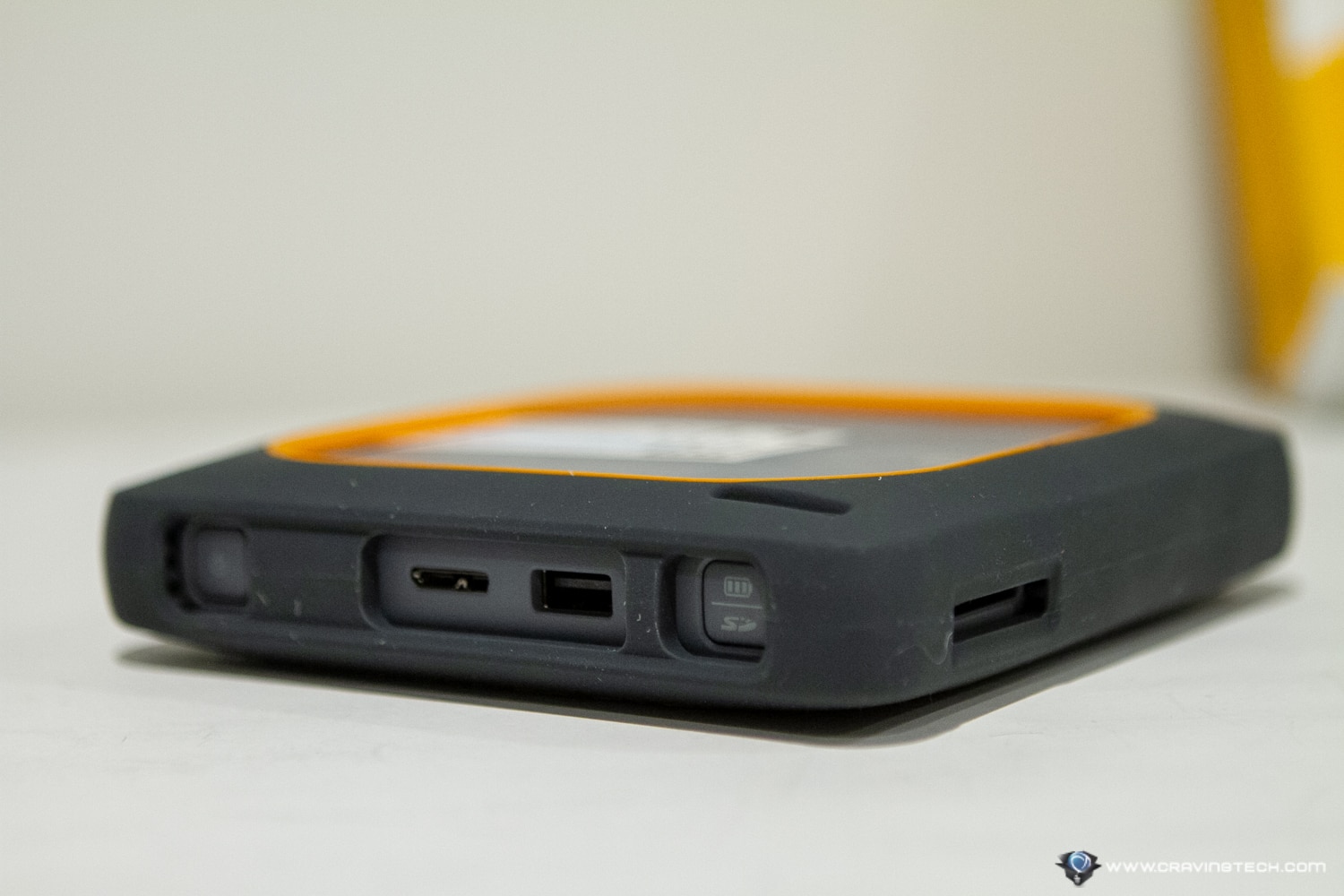 Backing up a memory card is as easy as inserting an SD card into the card slot, and pressing a button to start copying. You can also plug an external USB storage device like a USB flash drive to backup. OR if you have a Canon camera that uses a Compact Flash Card, My Passport Wireless SSD also supports plugging in your card reader (depends on compatibility but my super old Transcend Compact Flash Card Reader worked perfectly fine).
Pressing that copy button will initiate a copy process of everything inside the memory card to the drive.
For SD Cards, it will create a folder named "SD Card Imports" and USB for USB storage imports. Inside, another folder will be created with current date/time stamps so you can practically make a backup of the same files, daily.
Once imported into the My Passport Wireless SSD, you can connect to it directly from your phone using a Wi-Fi connection. You can then browse the media files from your phone, and also stream them wirelessly to your phone.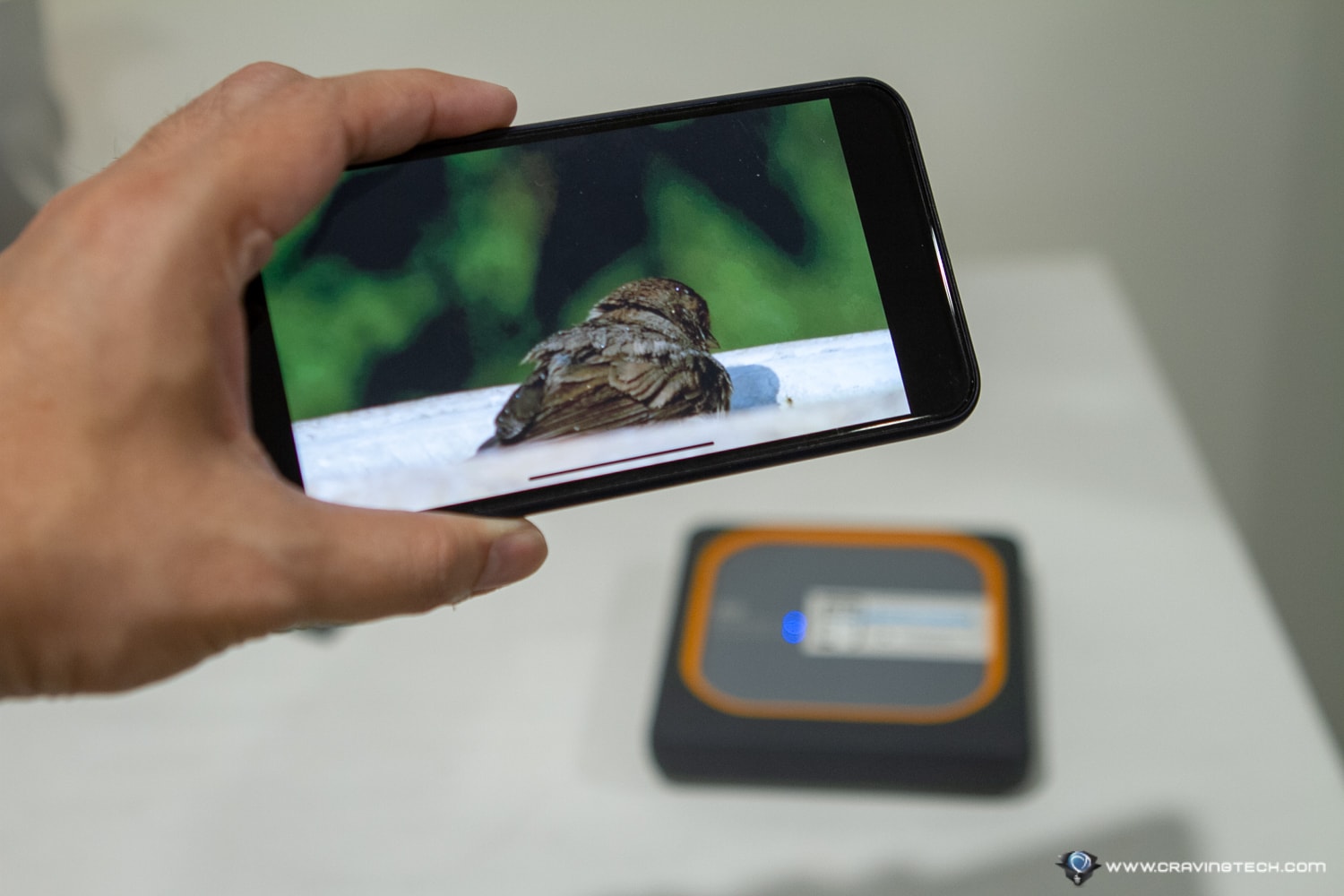 Now, I've been talking about backing up from memory cards/devices into the drive but of course, you can also transfer files from/to your computer (either wirelessly or with a USB cable). You can store your media files like movie files, or photos to the drive and stream them directly, wirelessly while you are on holiday. Or if you like recording videos on your phone, you can directly transfer previous recorded files to the drive so you can record more videos for the day on the phone.
It's also great that the drive supports the 5GHz wireless channel for a faster, more stable connection.
But that's not all. If you connect the drive to your own Wi-Fi network at home, you can share the drive to other connected device at home (i.e, share it with the whole family), and even make it as a DLNA media server.
Thanks to the SSD technology, reading and writing files are speedy. Using CrystalDiskBenchmark software, the WD My Passport Wireless SSD read/write has around 375 MB/s read and 330 MB/s write speed, which is pretty good.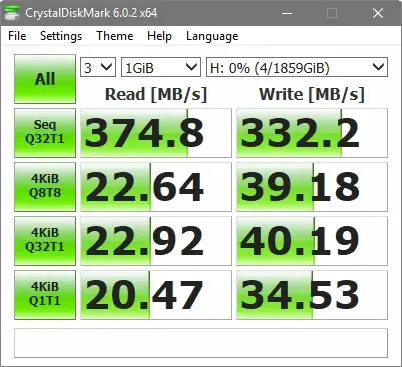 The LED indicators will lit depending on how much battery the unit has left and what kind of operation it's currently doing. For example, if you are backing up from a memory card or storage, the LEDs will tell you how far the progress is (1/4 LEDs lit, and so on).
Speaking of battery, you can charge other devices like your phone with it too. With a built-in 6,700mAh battery, it can share quite a good amount of juice around.
I carried the WD My Passport Wireless SSD with me to our Easter Camp last month. Definitely a handy gadget to have around and its ruggedness gave me a peace of mind just in case I ever dropped it to the ground.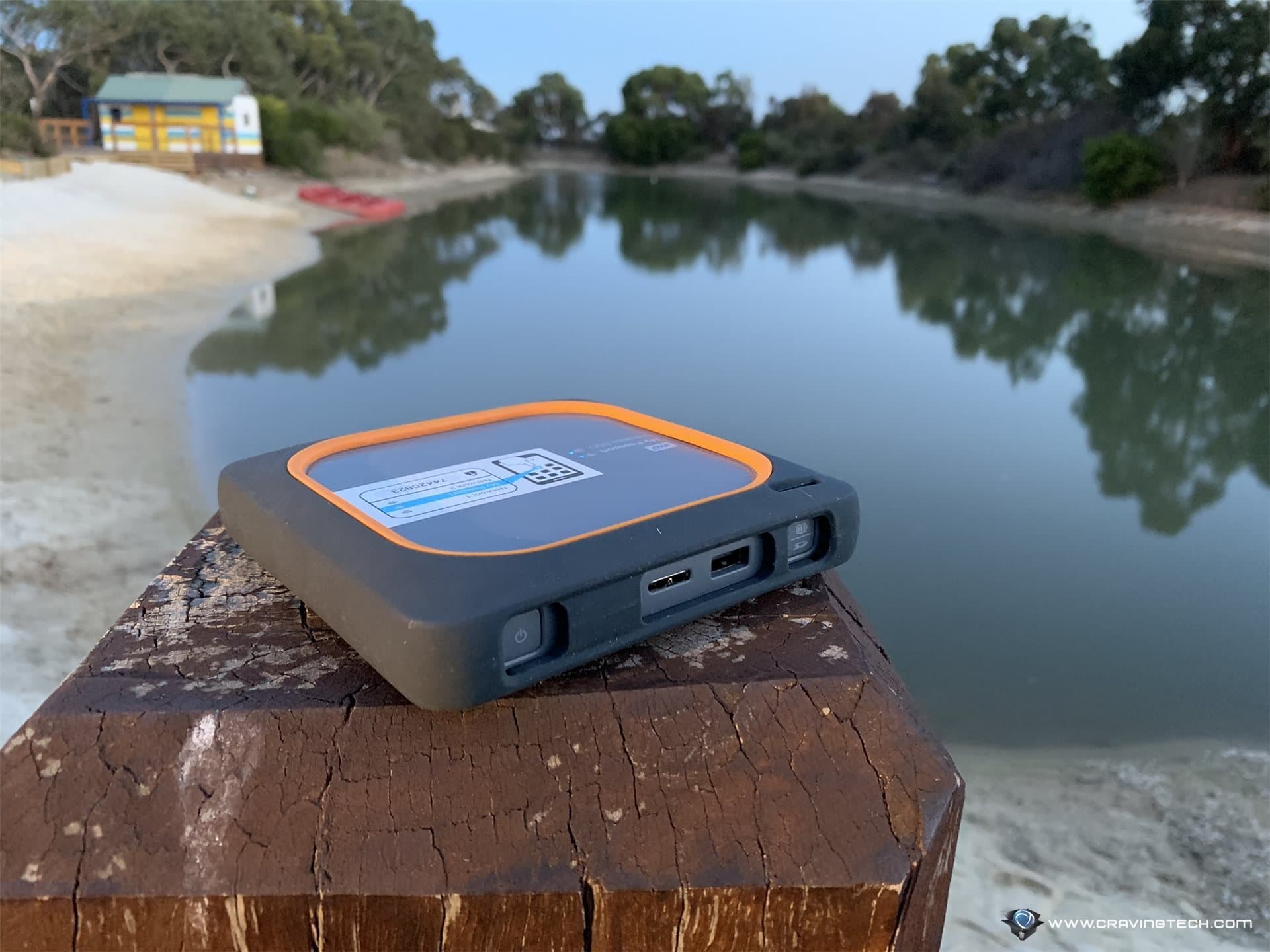 WD My Passport Wireless SSD Review – Conclusion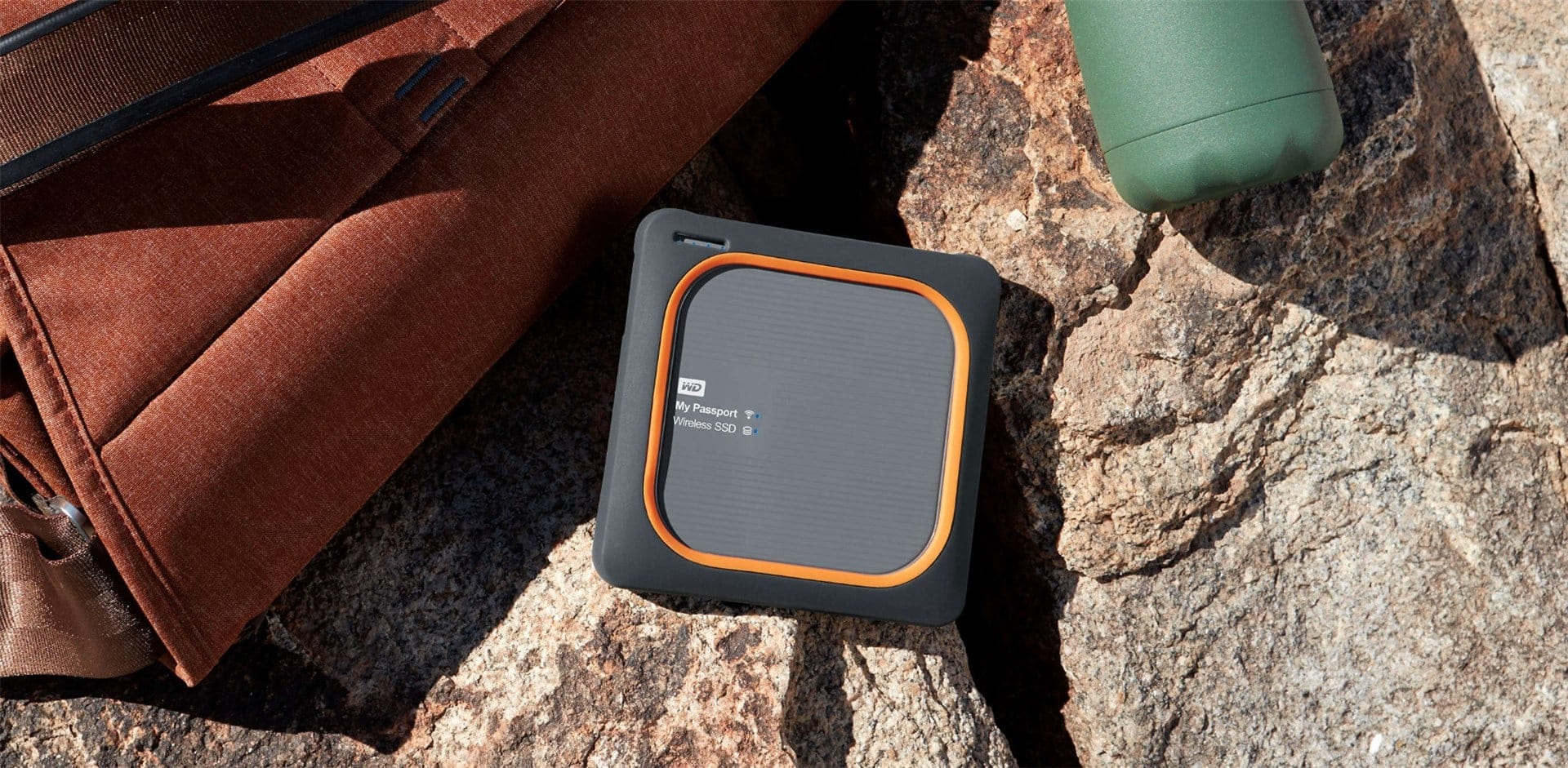 I really love how handy and versatile WD My Passport Wireless SSD is. It's not just a simple wireless drive to backup your files – I mean, I'd probably already be impressed by that. Transferring files and making a backup without cables? Cool. But, this drive goes beyond what you can think of.
It can also act as a local & portable media server so you can share and stream media directly from your phone, PC, or Mac. Thanks to its large capacity battery, it can also charge your phone. So practically, you are carrying a magic portable drive/battery/media server/backup system within a single unit. Now that's what I call a worthy investment!
WD My Passport Wireless SSD is available now for purchase at retailers for $229.99 (250GB), $299.99 (500GB), $499.99 (1TB), $799.99 (2TB).
WD My Passport Wireless SSD Review