CORSAIR RM650 Review – Getting the right power supply unit (PSU) to your new build is a must. While there are many brands offering a variety of models and power outputs, not all labels can be trusted.
For example, a PSU with "700 Watts" label does not necessarily mean it can deliver power that high reliably. In my opinion, it is always best to stick with well-known brands because after all, this is the core unit powering your whole system and you want to get it right.
In my case, my new PC build is currently powered by CORSAIR RM650, a, 80 PLUS Gold Certified, 650 Watt Modular Power Supply.
Packaging
In the packaging, CORSAIR includes all the necessary cables to build a new PC – in my case, a Ryzen 7 3800X build. All cables look durable and well-built.
Installation, Features
The PSU will fit modern cases like the CORSAIR iCUE 220T RGB (check out our review on the case). Since the PSU is fully modular, you only need to plug cables necessary to your particular system. This creates a better airflow inside your case – the less, the better.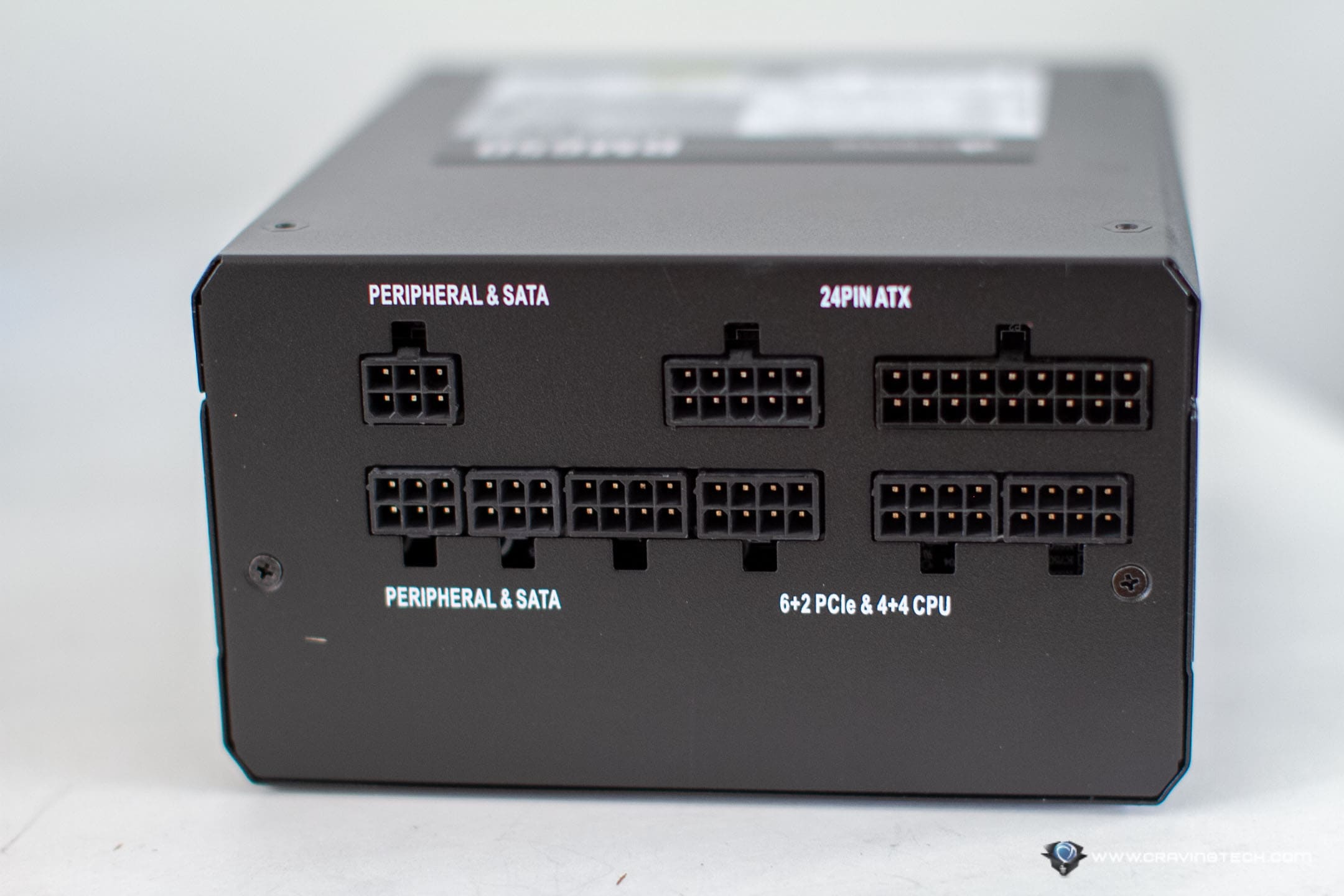 It's rated for 80 Plus Gold efficiency which means it is certified and guaranteed to deliver at least 80% power efficiency at variety of given loads. I know some people might opt for buying cheaper power supply with a "Big X Watts" label, but there is no point having it running your system if it can't deliver all the Wattage promised, and reliably. While there are higher certified PSUs, the 80 Plus Gold certification offers the best value with the amount you spend. CORSAIR RM650 itself can deliver power at up to 90% efficiency, according to the specs.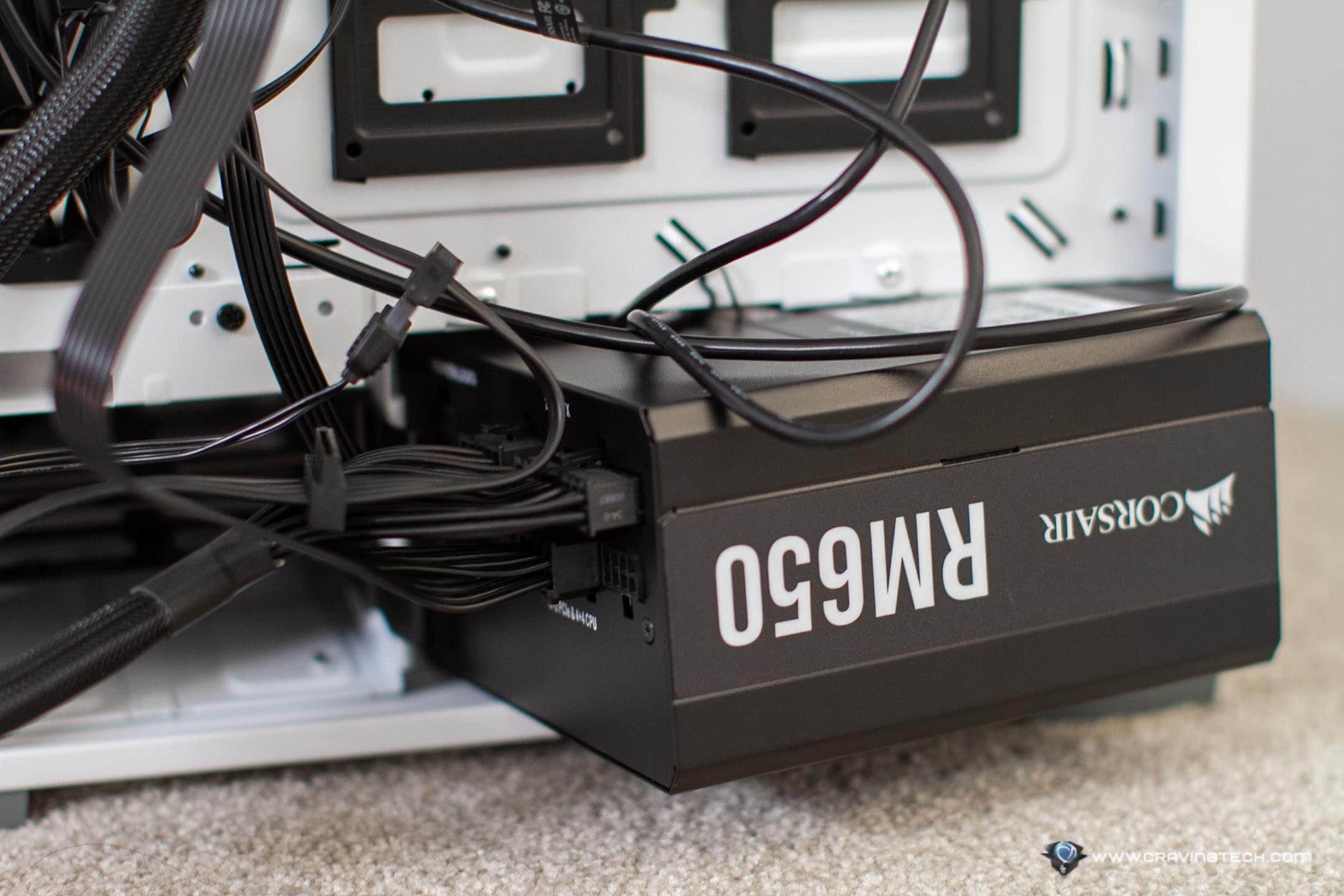 If you dislike noise, you'll be happy to know that the CORSAIR RM650 has an ultra silent mode. When things don't require much power, the fan will sit idle by (i.e not spinning and making noise) until the system needs it. Not only this saves power consumption, it also makes the PC dead quiet – assuming your other fans are not making any noise.
Even at full load, the fan noise is still bearable, thanks to the 135mm rifle bearing fan design. It's a bit hard to test as I have to turn the cooler and case fans down, but to be honest, I don't mind hearing some noise even at low to medium load as long as hot air is expelled out.
The PSU supports Windows 10's new Modern Standby mode which can wake the computer faster than the one without (this feature requires a compatible CPU and motherboard).
A generous 10-year warranty given by CORSAIR should last for future multiple builds, definitely a peace of mind to know that the PSU is well-built and will last for many years to come!
CORSAIR RM650 Review Conclusion
CORSAIR RM650 is very well-built and delivers stable and efficient power to my AMD Ryzen build. It's powering a lot of things and so far the system has been stable:
As you can see on the list above, the system has a lot of components hungry for power! (not to mention all the USB devices plugged in). I've never had any freezes, lags, or power failure while using the system for more than a week doing a mixture of photo & video editing, web browsing, Netflix movie watching, and playing games for hours.
Having the Precision Boost Overdrive and Auto Overclocked means having the voltages set to auto, so voltages will fluctuate based on the needs, handled by the AMD Ryzen chip. The CORSAIR RM650 definitely can handle these fluctuations without a sweat.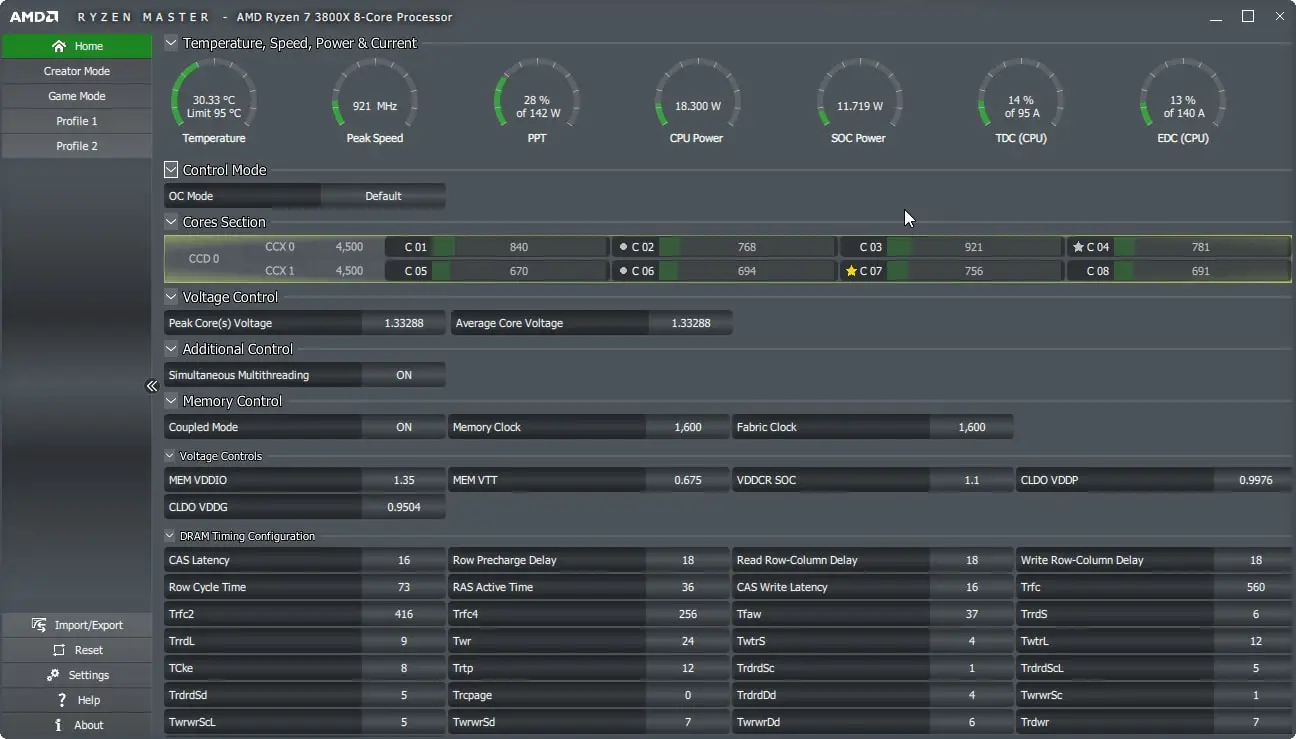 Thanks the modular design, clutters can be minimised as you only need to plug the necessary cables in and leave the unused ones in the box. If you are building your PC using a see-through case like the iCUE 220T RGB, you'll be relieved knowing that things will look neat from the outside.
CORSAIR RM650 can be purchased at many retailers around Australia for around AU$159. Also available at Amazon.
Disclosure: CORSAIR RM650 review sample was supplied for reviewing but all opinions are mine and not paid
CORSAIR RM650
Summary
Delivers stable current, performance, and it's also certified with 80 PLUS Gold 
Pros
80 Plus Gold efficiency
Can easily power my beast machine without issues
Modular design
Can go silent if needs be
Cons
Might be hard to install on small or compact cases