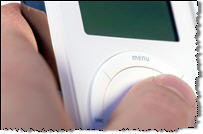 Are you tired of using iTunes to copy from your iPod to your computer or from your computer to your iPod? I am. This post is basically a post on "How to copy files easily to your iPod from your computer without iTunes" :)
I hate iTunes and prefer to use Winamp as my media player on my Windows. When I got my iPod Shuffle a few months ago, I was trying to look for a way on how to simply copy your mp3 files to my iPod shuffle without using iTunes horrible sync method. I couldn't find anything good at that time.
Weeks have passed now until I found a freeware called SharePod that can copy to/from iPod to/from your computer easily!
Note: All screenshots on this post are taken from the SharePod's site.
"Free your iPod: Change, Backup, Share"
Sharepod can:
Add and remove music, videos, playlists and artwork on your iPod.
Backup your iPod to your computer. You can later import them easily into your iTunes library
SharePod can run straight from the iPod itself, so you can use it at work, school, home – wherever you and your iPod are.
How wonderful SharePod is
SharePod is a stand-alone executable program. It means that you don't have to install anything on your computer. You simply plug your iPod, open the SharePod program, and you can see your playlists, songs straight away on the program screen!
The User Interface is intuitive and very user friendly. To copy files from your computer to your iPod, you can simply drag and drop your files to the SharePod program. It will then automatically copy the newly added files to your iPod.
Since my iPod Shuffle can't create playlists (I got it for free), I haven't tested the program with playlists manipulations and stuffs. However, it's so easy now to update my iPod with fresh songs from my computer.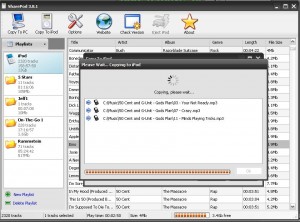 Goodbye iTunes! It's been fun working with you to transfer my music files to my iPod (err actually, it wasn't fun at all). Going to uninstall now.
Check out SharePod's site here.
Also check out some amazing tips for your iPod.