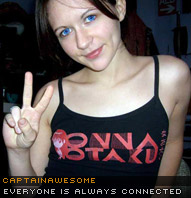 Trying to boast your inner geek?
Make your dream comes true through the T-Shirt that you are wearing and show the world how geeky you are :)
J!NX (.com) is an online clothing company where you can buy geeky and original design T-shirts, delivered to your house.
The sizes of the T-Shirts at Jinx are varied, from S to 4XL, which should fit almost every geek in the planet!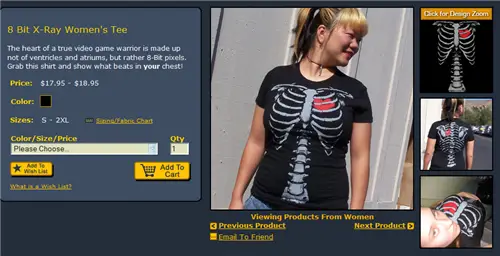 Each T-Shirt has a description, a real life photo on how it looks like when someone wears it, various sizes, and sometimes various colors before you make a purchase. Most of the T-shirts are priced around $15-25 (although I haven't really looked at them one by one).
The designs are a bit "dark" to my liking, but I like the shirts above and below (Beware: only a true RPG gamer can fully understand the joke):
If you are thinking to get a geeky T-shirt for yourself, browse around the site and hopefully you can find something to unleash "the Beast" within! I personally like the "Threadless" T-shirt shop more than J!nx.
I'm thinking to get one for myself, but I don't think these kinds of T-shirts are popular with the ladies :(