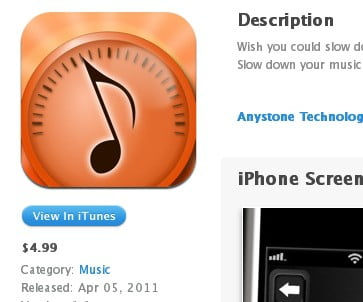 I have 3 iTunes Store promo codes for the Anytune Pro app (Anytune review | Anytune Pro on iTunes App Store) valued at $4.99 to give away. The promo code is redeemable in any U.S or non U.S iTunes accounts. To have a chance in winning one, simply share about this giveaway to your friends AND let me know where did you share it on the comment section below. Didn't read the instruction? Entry won't be considered.
Three winners will be picked randomly on Saturday, 9th of April. Many thanks for Anystone Technologies Inc. who sponsored the promo codes.
If you know a friend that'd benefit from this app (especially a singer or a musician), please share this to them!