Jabra PanaCast 20 Review – Through the pandemic (and up til now), many people have been working from home and catching up with their colleagues and managers through video conferencing. If you somehow haven't had a good webcam yet, I definitely would recommend having a look at the Jabra PanaCast 20.
With a 13 megapixel camera that can deliver 4K Ultra-HD quality and powered by AI, you'll get more than competent, personal, video conferencing camera that makes you look good and always in focus in different kinds of situations.
Jabra PanaCast 20 Review – Packaging Contents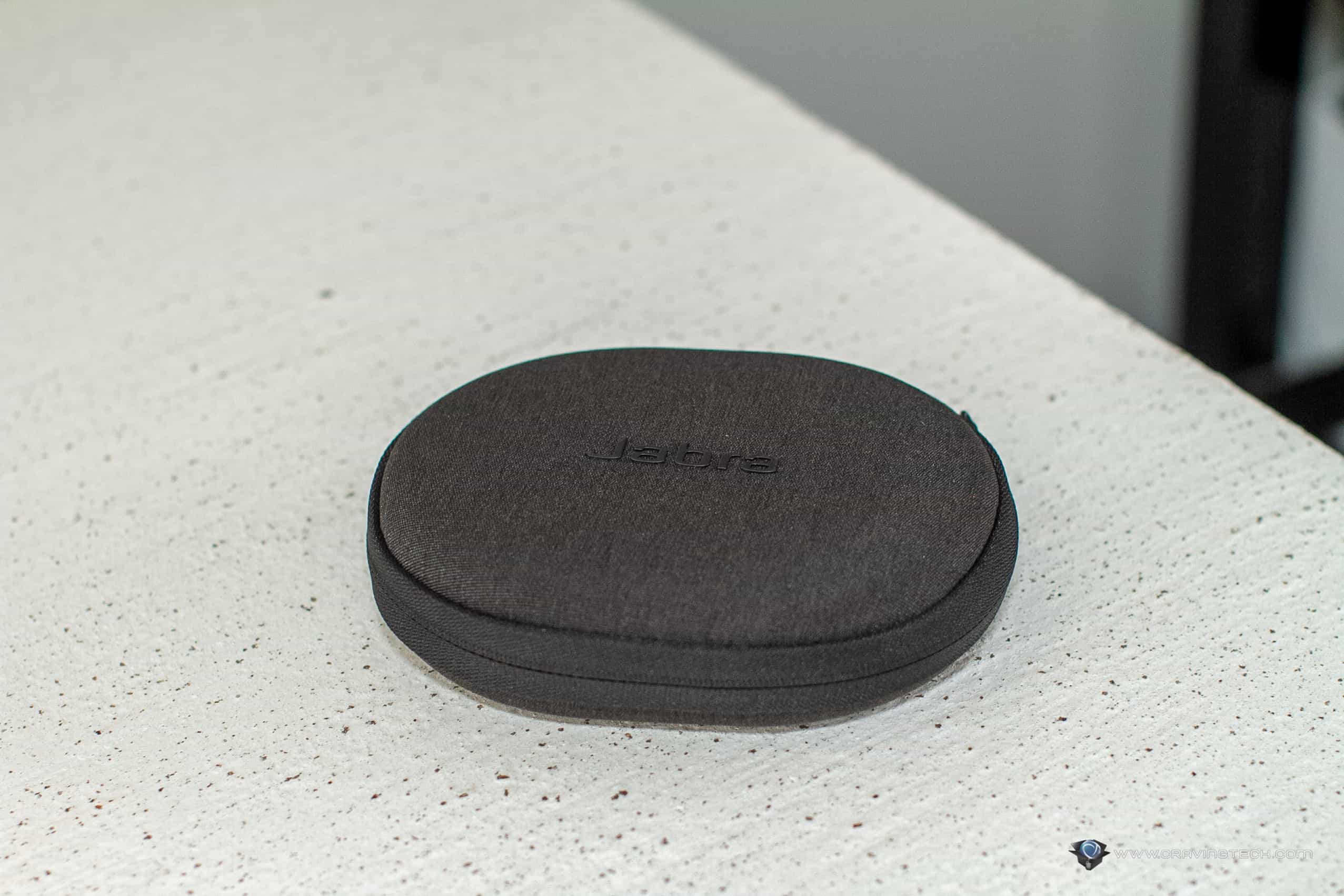 Jabra PanaCast 20 Review – Design and Features
Jabra PanaCast 20 is actually pretty compact and can sit rather flat on top of the monitor. It's engineered to be flexible which is why it has a clip-on design that can fit on top of a desktop monitor or a laptop. Plus, a carry case is included in the packaging so you can use it in your hotel room, car, etc.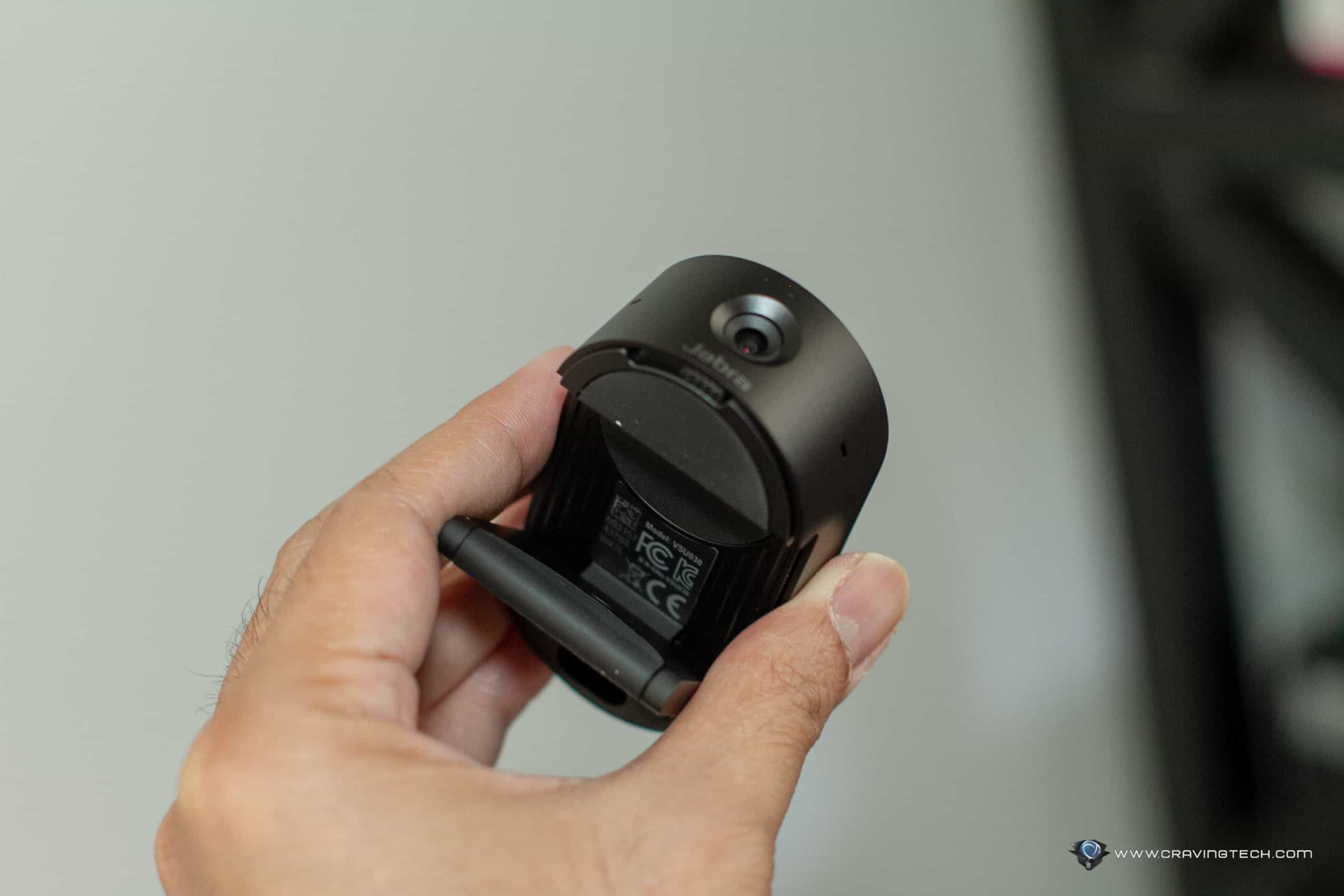 It also has a privacy cover so you can slide it in and out to ensure total privacy when you are not using. It certainly gives me a lot of peace of mind compared to my previous Logitech StreamCam that doesn't have one.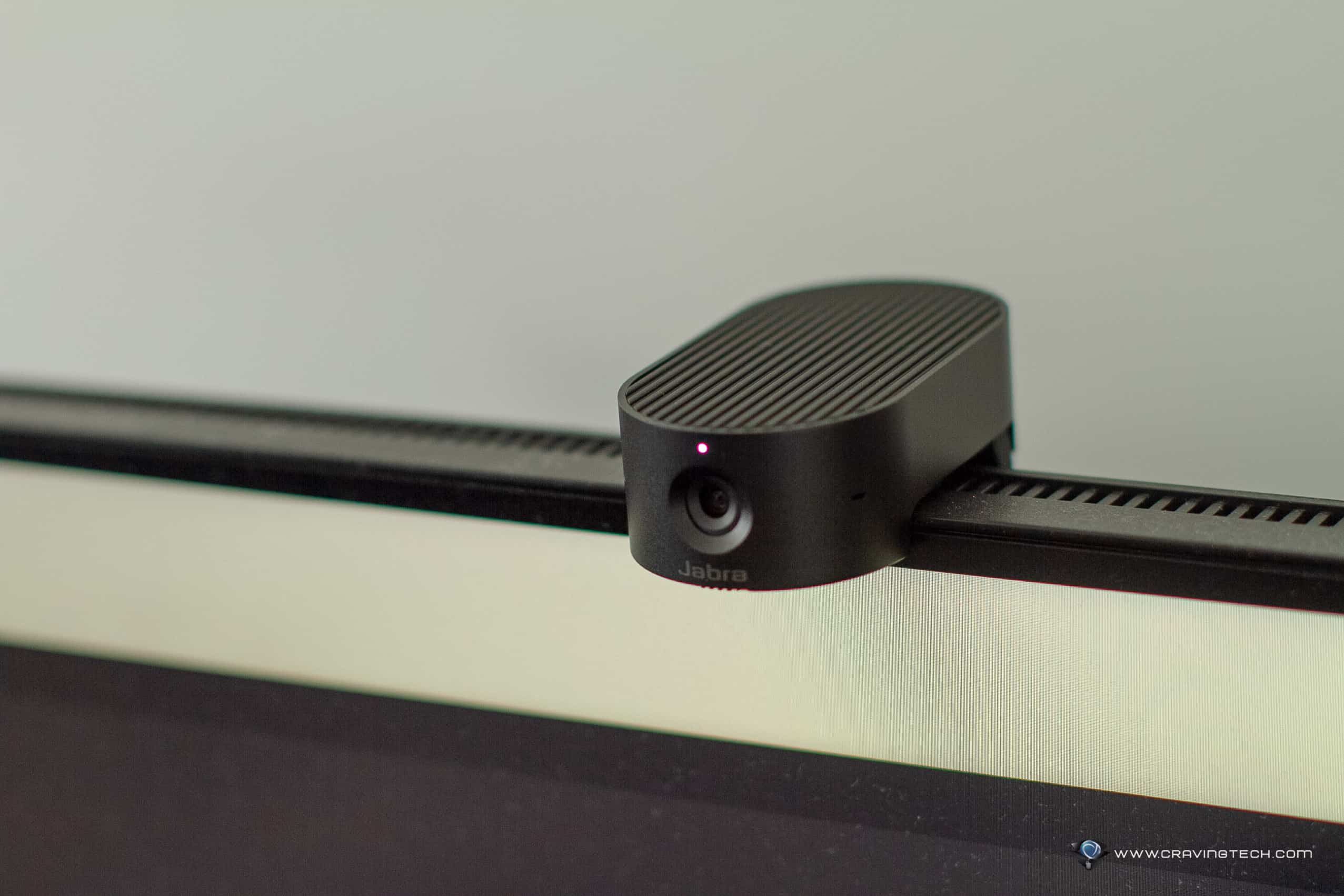 But what makes the PanaCast 20 different compared to the rest of the competition is the AI powering the camera. We can probably find AI being placed in many devices nowadays and some of them are just gimmicks, but not inside the PanaCast 20.
The on-board Edge AI chipset is the one driving all the intelligent features of the PanaCast 20, especially its Intelligent Lighting Optimisation and Intelligent Zoom.
If you have good lighting in the room or have something like the Logitech Litra Glow, then you are lucky. But many are blessed with either of them, so this is where the Intelligent Lighting Optimisation comes into play. The PanaCast 20 can analyse your environment automatically and adjust your image in real time to enhance the video quality. So if you have bad lighting in the room or don't really have a window that brings in light into the room, it'll be okay.
On the left side, I have a couple of desk lightings turned on in our Study Area + with the help of Litra Glow. On the right side, I pretty much turn everything off and the PanaCast 20 still managed to give present good video quality (with the help of light reflection from the monitor screen).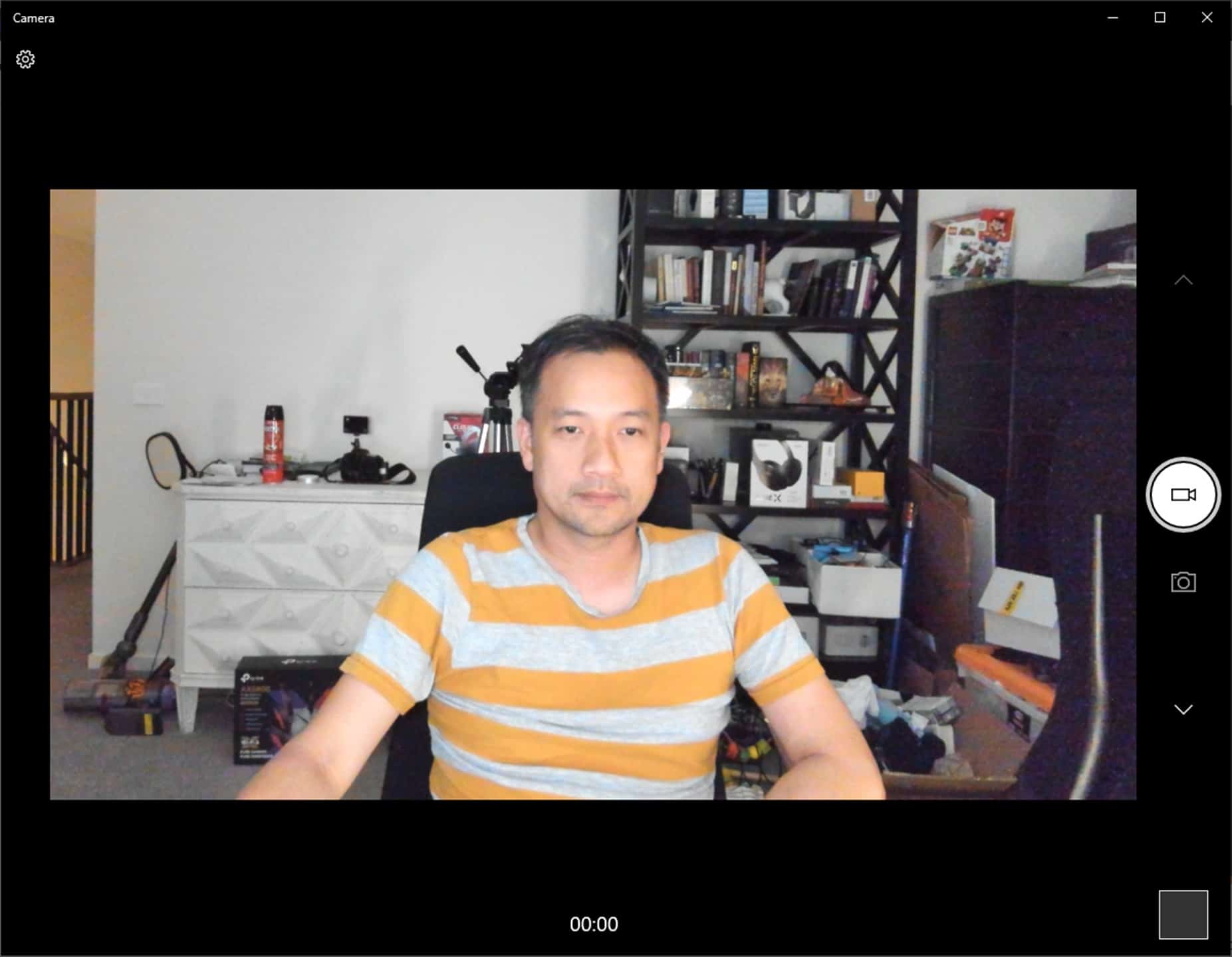 The Intelligent Zoom can automatically make sure that you are always at the centre, in view – even when you are moving around or don't sit right at the centre of the camera. It's actually pretty cool and I didn't expect to find it this useful. It's not too distracting and it can smartly detect where you are and what you are doing in real time (like moving from one spot to the other).
Here is a comparison without and with Intelligent Zoom turned on. The wide-angle camera is great but for a video/conference call type of scenario, enabling Intelligent Zoom is definitely the way to go. Plus, it adds to your privacy to ensure that the others don't see what they don't need to see.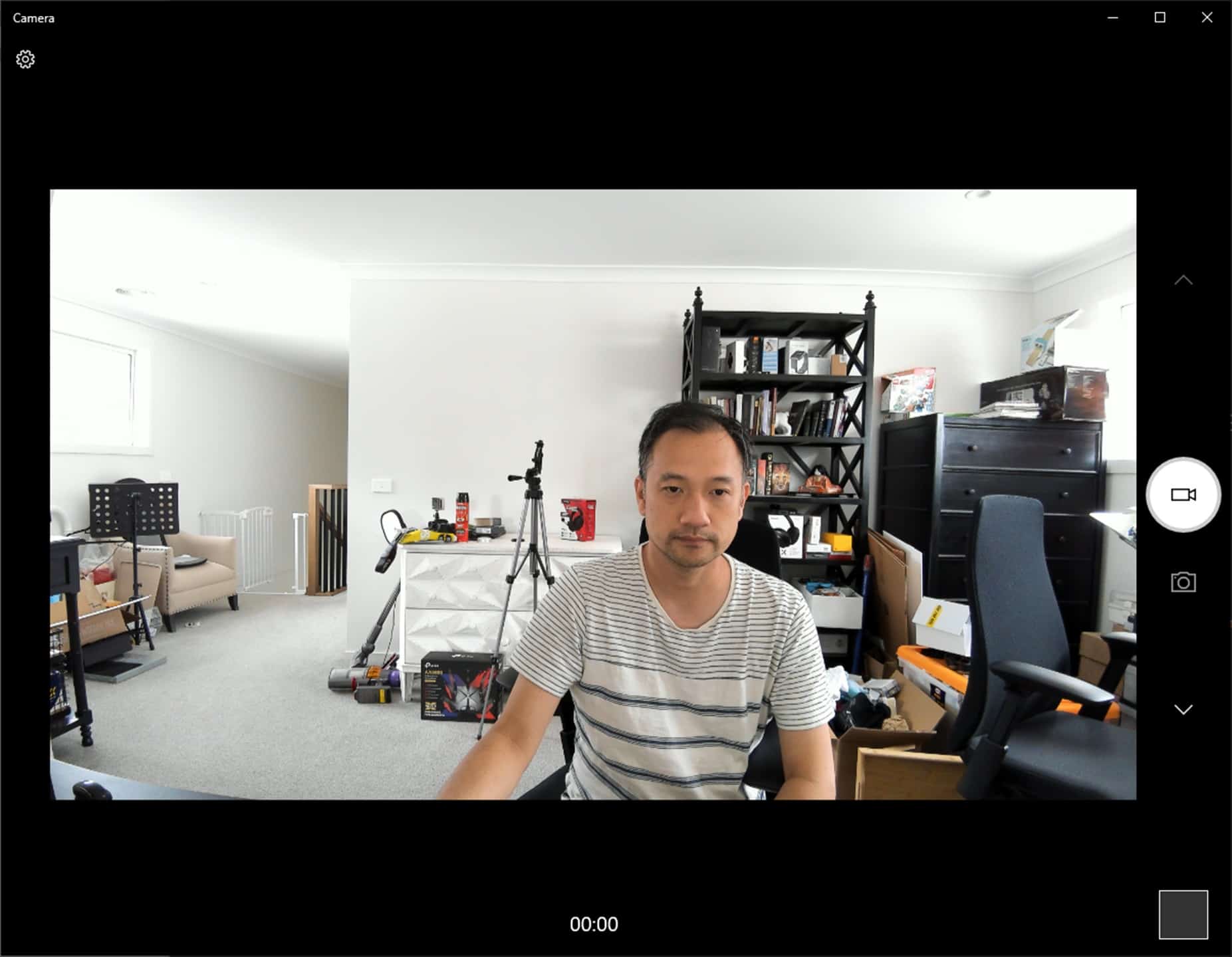 There is also a Picture-in-Picture mode feature though I recon not many would utilise it during a video call. All these settings can be turned on and off through the Jabra Direct software that you can install (if you want to). I actually like them and leave them enabled up til now.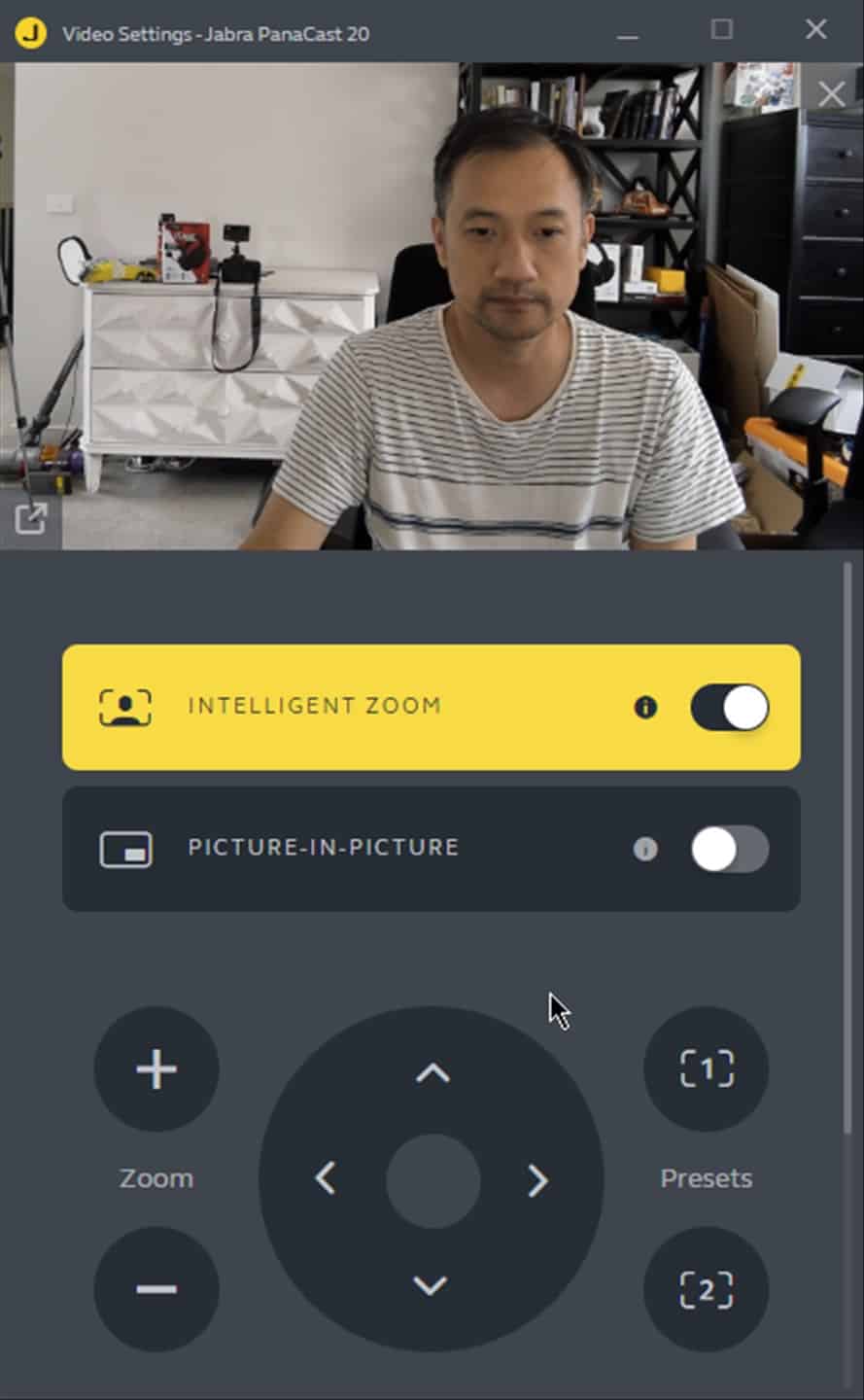 Jabra PanaCast 20 Review – Review Conclusion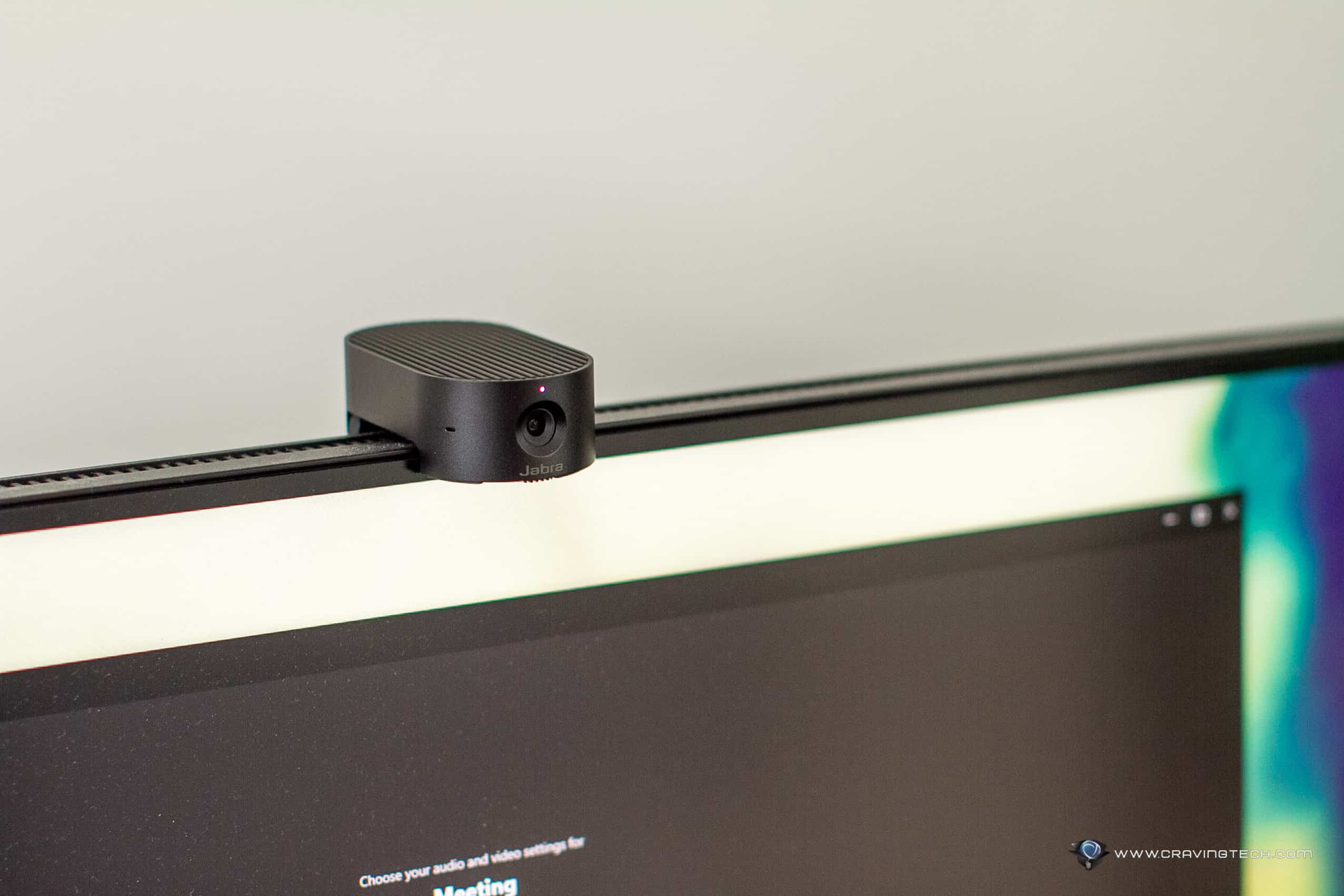 With 4K video quality, PanaCast 20 can easily utilise its Intelligent Zoom to capture and select certain parts on the scene (such as you) without losing the video quality. Your video calls will definitely get an upgrade, not just because of its lens quality but also thanks to the AI powering behind the scene.
There is nothing to complain here. It's compact, has a privacy cover, useful features that you can turn on and off, and offers awesome video quality for your various needs. It's pricier than your ordinary webcam, but if you are looking for something more professional, the PanaCast 20 is it.
Jabra PanaCast 20 is available now for purchase in Australia and retails for A$559. Also available at Amazon.com
Disclosure: Jabra PanaCast 20 review sample was supplied for reviewing
Jabra PanaCast 20 Review
Summary
High quality 4K camera with AI processing behind the scene to improve your experience and quality of the video
Pros
Compact design, travel case included
High video quality
Useful Intelligent Zoom and Lighting Optimisation
Built-in Privacy Cover 
USB-C
Cons
Pricier than your ordinary webcam