Lume Cube Video Conferencing Lighting Kit is one of those things that you never realised you need in your life. In today's world where the majority of us are teleconferencing via Zoom or Teams, it's important not to look like zombies on screen.
I know what you're thinking, you could just open the window and use the sun as the lighting. Well, not everyone has a well-lit room with natural lighting so this is where the Lume Cube Video Conferencing Lighting Kit shines (pun intended). 
What's in the box?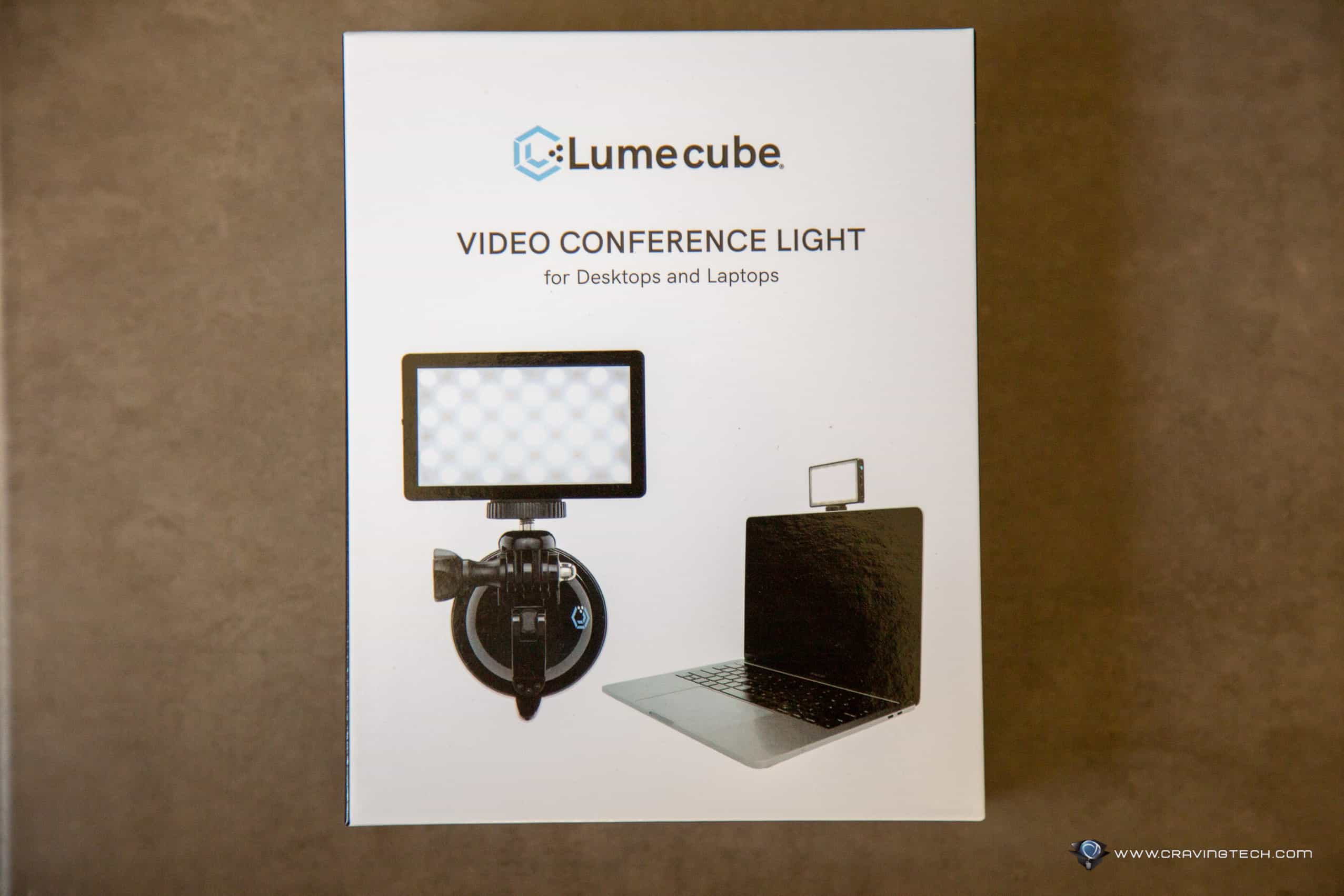 1 x Lume Cube Panel Mini
1 x Lume Cube Suction Cup Mount with 360° Ball Head
1 x Silicon White Diffuser
1 x USB Type-A to Type-C Charging Cable
What is it?
Lume Cube Video Conferencing Lighting Kit is a portable lighting kit for your webcam videoconferences. The suction cup can be mounted on your laptop or desktop monitor. It comes with a white diffuser if you don't like harsh lighting.
It is compact and only weighs 85 grams which means you can put this in your laptop bag. It has a premium feel with its aluminium casing and can be mounted vertically or horizontally. 
Features
Attaches to your laptop or desktop monitor to provide illumination for your webcam videoconferences
3200 to 5600K adjustable colour temperature
Built-in frosted lens layer for diffusion and an additional external diffuser is included
96+ CRI colour accuracy
1 to 100% brightness adjustment
Built-in battery
LCD screen with settings and battery runtime
1/4″-20 thread on the bottom and side for horizontal/vertical mounting
Is it any good?
Yes! I am amazed by how it is easy to use and it improved my look at video conferences. I've always relied on natural lighting and my room's lighting when doing Zoom meetings. However, when it gets dark, it becomes tricky, and with this lighting kit, you can adjust both the brightness level and the colour temperature (3200 to 5600K) to suit your needs.
During my Zoom meetings, I attached the lighting kit on my PC monitor with the diffuser on and set the colour temperature to cool (White) light at 5600K and the brightness level to 35%. I find this setup suits my needs as the White light offers a more natural lighting,
The kit gives me around 3 hours of battery life when fully charged. 
How's the battery?
Its battery can last up to 1.2 hours in full-power mode (100%) and 2.2 hours in half-power mode (50%). Alternatively, I've always plugged it in via the provided USB-C cable to my desktop for peace of mind so that I never had to worry about the battery life.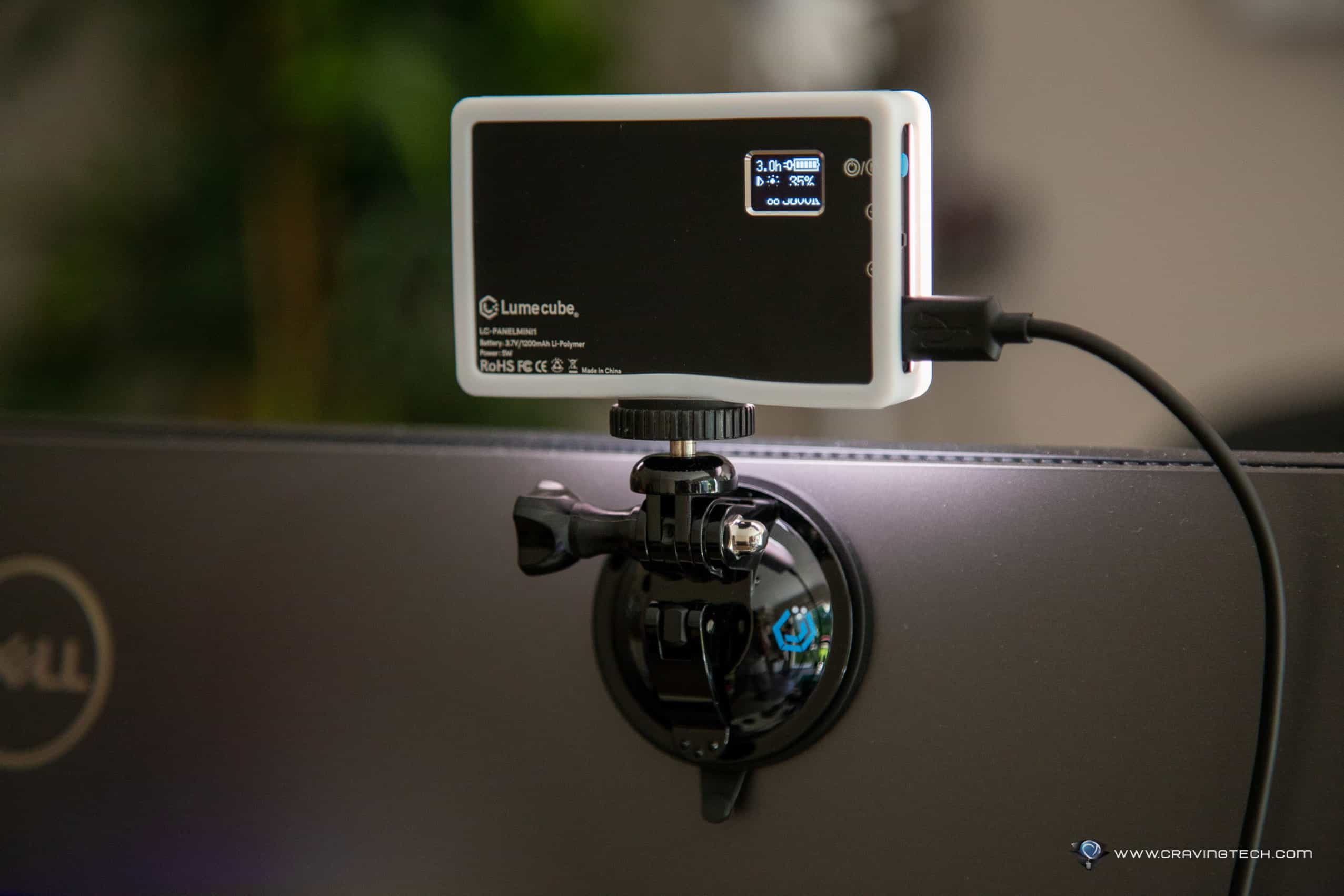 Specs
Colour Temperature: 3200K to 5600K ± 100K
CRI: 96
Photometrics: 550 Lux at 0.5m
Dimming: Yes (1 to 100%)
Display: LCD
Number of LEDs: 60
Battery Runtime: 1.2 hours (full power) | 2.2 hours (half power)
Power Input Connector: USB Type-C
Power: Integrated Battery
Mount Type: 1/4″-20 Female
Dimensions: 9.1cm x 5.6cm x 1.3cm
Weight: 85 grams
Should you get one?
Yes, absolutely. The Lume Cube Video Conferencing Lighting Kit is a must-have addition to your webcam.  You can get one at Hypop's website for $119.99 (the price is correct at the time of writing)
Disclosure: Lume Cube review sample was supplied for reviewing