Nanoleaf's new lighting product, the 4D Screen Mirror & Lightstrip Kit, revolutionises the way you immerse yourself in your favourite movies, TV shows, and video games. This innovative kit includes a Camera that captures real-time colours from your screen and syncs them onto the addressable gradient LED light strip positioned behind it. The result is an incredible 4D effect that expands your content beyond the screen, filling your surroundings with vibrant hues and dynamic gradients.
Lightstrips that change colours dynamically based on what you see on screen are not new, but this is definitely Nanoleaf's first and it doesn't require any software to be installed.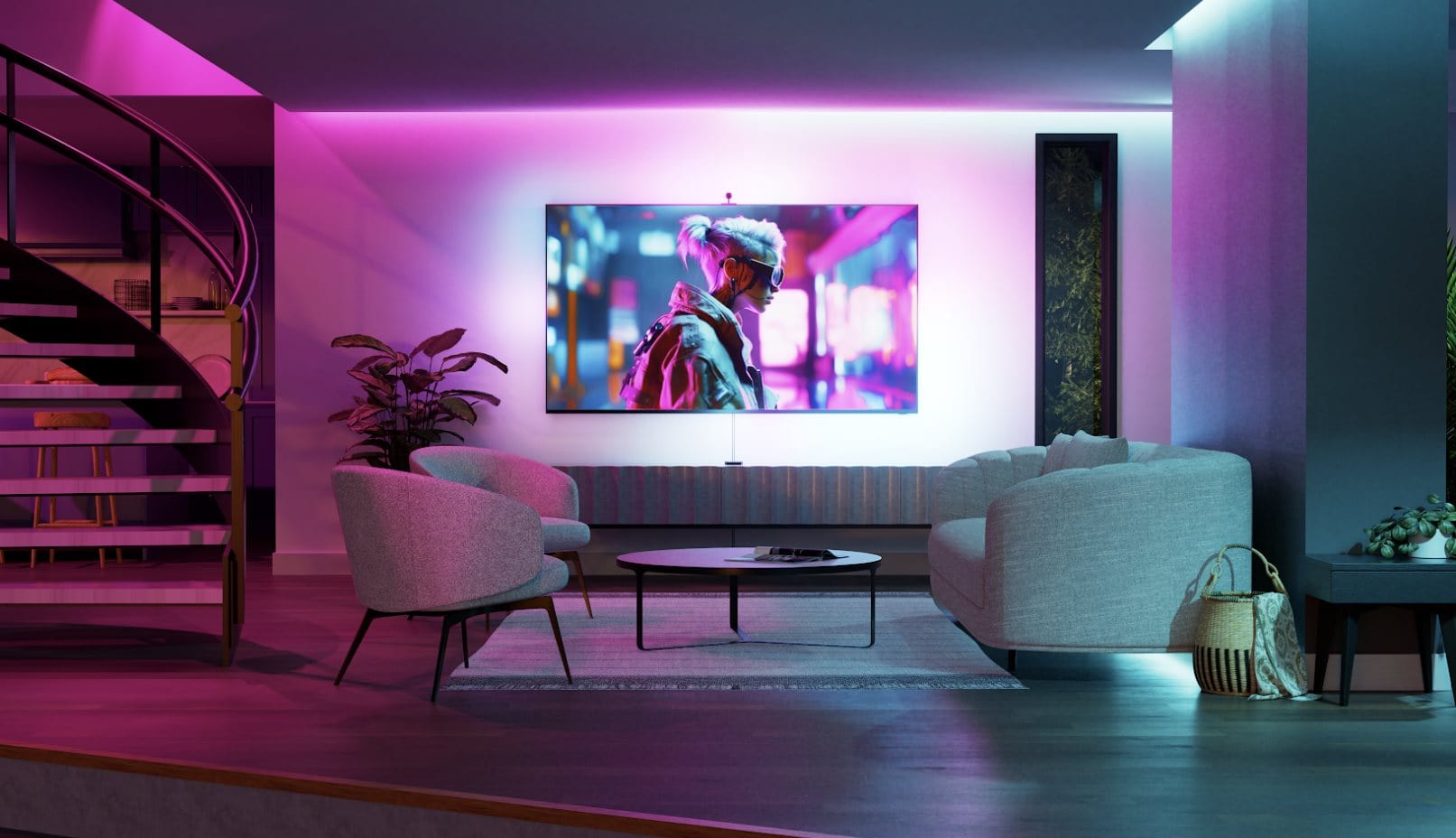 Nanoleaf is popular with their light panels and light bars, such as these panels I have reviewed in the past – the Nanoleaf Canvas. They also have lightstrips like the affordable and bright Nanoleaf Essentials Lightstrip. Now, Nanoleaf 4D is redefining the home entertainment experience by offering customisable levels of immersion through four unique Mirror Modes, advanced mirroring features for a multi-sensory experience, and an incredibly simple setup using 2-Step Calibration and exclusive Smart Remap Technology.
With Nanoleaf 4D, you can choose from four Mirror Modes (ranging from 1D to 4D) to customise your level of immersion based on what you're watching or playing. 1D creates a subtle effect with an ambient white glow that reflects the screen's brightness, perfect for slower-paced dramas or relaxed visuals. 4D Mode is where the screen's colours and lights directly match, bringing scenes to life around you and placing you right in the heart of the action.
To further enhance immersion, you can combine any 4D Screen Mirror Mode with Rhythm Music Sync capabilities. This creates a whole new experience by mirroring the screen's colours while dynamically reacting to your playlists, soundtracks, or in-game sound effects.
With Nanoleaf's exclusive Sync+ Technology, you can extend screen mirroring to all your supported Nanoleaf RGB lighting devices in the room, creating a comprehensive visual experience. Sync+ allows you to connect over 50 Nanoleaf RGB devices simultaneously, enabling you to take your entertainment beyond the confines of your screen and onto your light panels, light bars, and more.
The 4D Camera solely captures colours from the screen and directly transmits them to the lightstrip or your other Nanoleaf RGB devices. Nanoleaf never saves, stores, or records anything from the camera. Additionally, for added privacy, the Kit includes a magnetic cover that you can use to conveniently cover the camera when it's not in use.
Control Nanoleaf 4D through the app, the manual Controller, or voice commands via your smart assistant. It is compatible with major smart home platforms, IFTTT, and Razer Chroma (perfect for PC setups).
Nanoleaf 4D is available now for pre-order with 65″ and 85″ support, and retails for A$189.99 (up to 65″) and A$229.99 (up to 85″)