Logitech Litra Glow Review – Everyone wants to look their best in front of the camera: whether you are a content creator, streamer, YouTuber, or even just an average Joe who is having a video call meeting with colleagues at home. With so many of us working at home due to the pandemic, a great video call setup is a must.
Too many are focusing on getting a good webcam though. While it's not entirely wrong, there is one more important aspect that people don't normally pay attention to: lighting.
Great lighting is crucial when you are working with cameras – any cameras, cheap or expensive. And while you have a ring light at home (like this ring light from Elgato or the Key Light Air) or planning to get one, it requires a lot of space and sometimes a hassle to setup – not to mention the need to have a power wall socket available.
The Logitech Litra Glow is this compact, USB-powered, easy-to-use, premium light that can sit on top of the monitor to make you look more professional in any kinds of settings. You can even mount it on top of your laptop screen which means that you can easily carry this in your bag while travelling and making video contents whereever you are.
It features Logitech's TrueSoft technology and innovative edgeless diffuser to spread the light evenly and deliver full-spectrum LED light of your choice.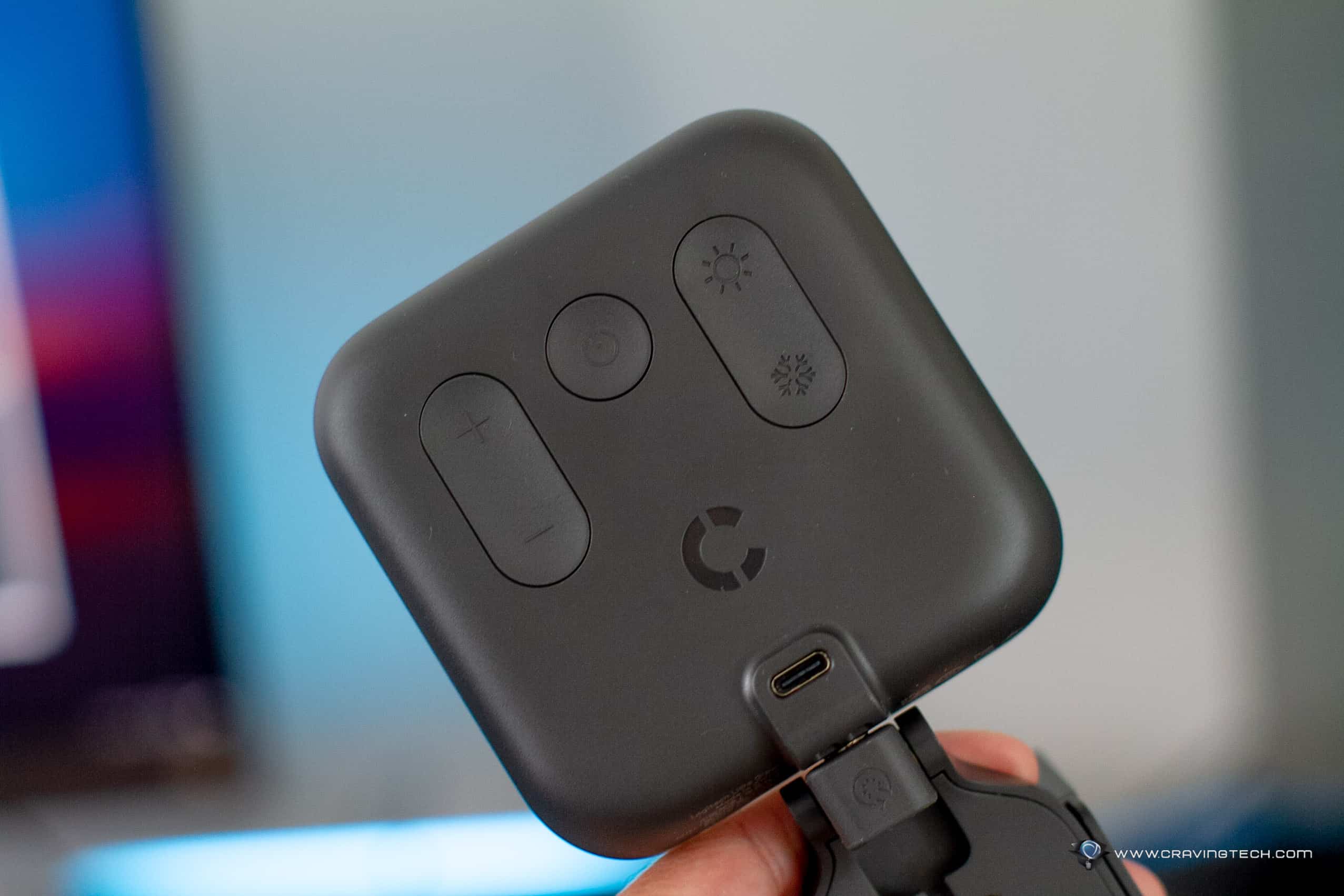 It has in-built physical buttons on the back, accessible at all times to change its brightness and colour temperature in steps (whether you want cooler or warmer). It has 2700K – 6500K colour temperature range with up to 250 Lumens of brightness. These can be changed instantly just by pressing the buttons but if you have the Logitech G HUB desktop app installed, you can also do it from there.
During my tests, I find that I've never found the need of opening G HUB so if you don't have any Logitech peripherals, you can control everything directly from the Litra Glow itself. You do get more options such as having lighting presets and being able to save and load different settings with G HUB.
As a compact, premium, streaming light, the Litra Glow provides a variety of placements. You can either use the monitor mount or take it out and install it on a standard camera tripod. This is really useful when you want to use it for product photography, or creating contents away from the monitor.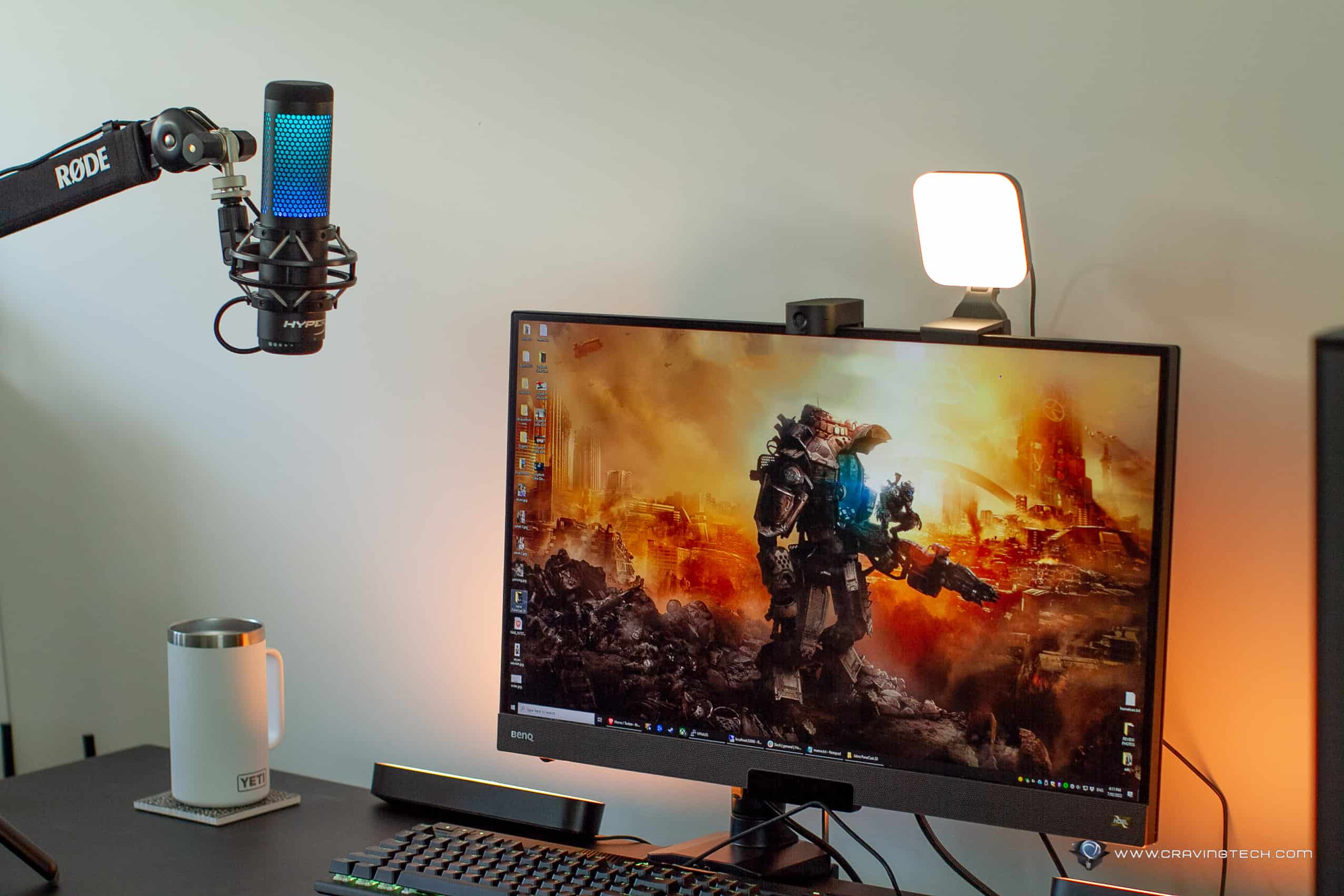 With the monitor mount, you can also adjust its height, tilt, and rotation to create the perfect angle. The integrated cable management can hide the 1.5m cable from view but I do wish Logitech offers a longer cable here. Even with my PC case on the desk, it's hard to cable manage as you don't have much to work with and can end up having the cable dangling in view. I recon it'd be more challenging if you have your PC case on the floor.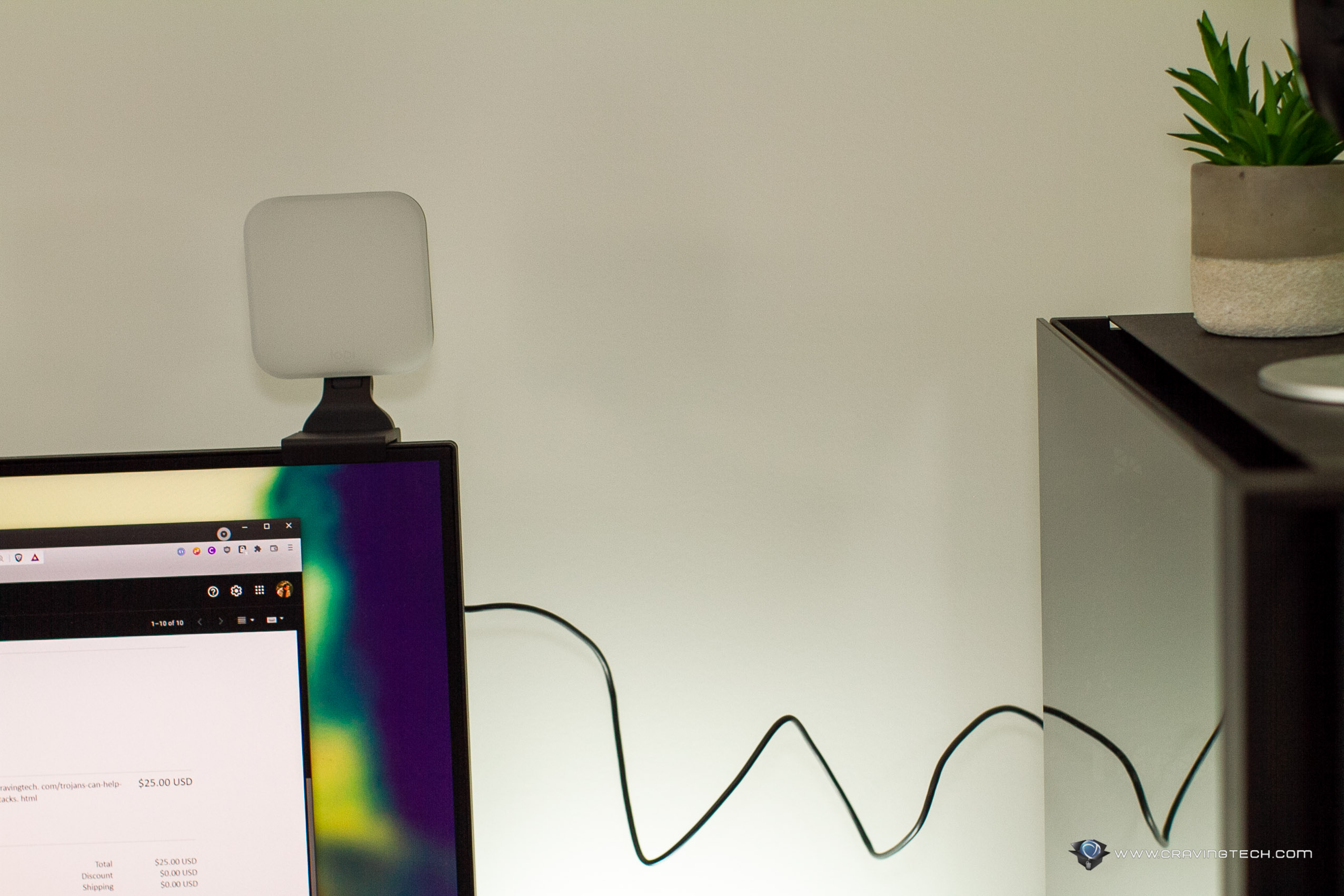 Thankfully, I'm using the Omnidesk ARC Pro Single monitor arm which has two USB passthrough slots at the bottom of my monitor so I can tidy things up and hide the cable totally from view.
A lot of research and technology are actually being thrown into the LED light. The Litra Glow is not just your simple, extra, portable light to lit you up in front of the screen. The TrueSoft technology will ensure to wrap the subject in soft and diffused, cinematic-colour-accurate LED light. Not only that the light is gentle on the eyes, the light is also spread out evenly.
I never found the need to set its brightness to maximum because of the harsh light it creates due to the distance between your monitor and yourself. You can adjust the brightness on the go to find the right setting based on your distance to the light and how you want to look in the camera.
Thanks to how flexible the light is, I can tilt it down to help me with some product photography for reviewing here at Craving Tech. For example, I can now combine the lights coming from the Elgato Key Light Air from the front and the Logitech Litra Glow from the top to create a nice, distributed light. This makes photographing gaming peripherals or any objects on my new Omnidesk Pro 2020 desk easier with better-looking results.
If you are recording your hands doing something in front of your monitor, you can easily tilt the Litra Glow to lit the desk area as well. Pretty useful in many kinds of situations.
Logitech Litra Glow Review Conclusion
Logitech Litra Glow is a must-have accessory for content creators like streamers, YouTubers, etc, especially if you don't have any proper lighting setup yet. Its compact dimension means you can easily place it on top of your monitor or laptop screen, or even carry it to travel with you. Powered by USB, you should be able to plug it to a portable battery to light you wherever you are while creating contents – even away from the monitor.
All controls are located at the back of the light and you can change its brightness and colour temperature to get the perfect look and style you're after.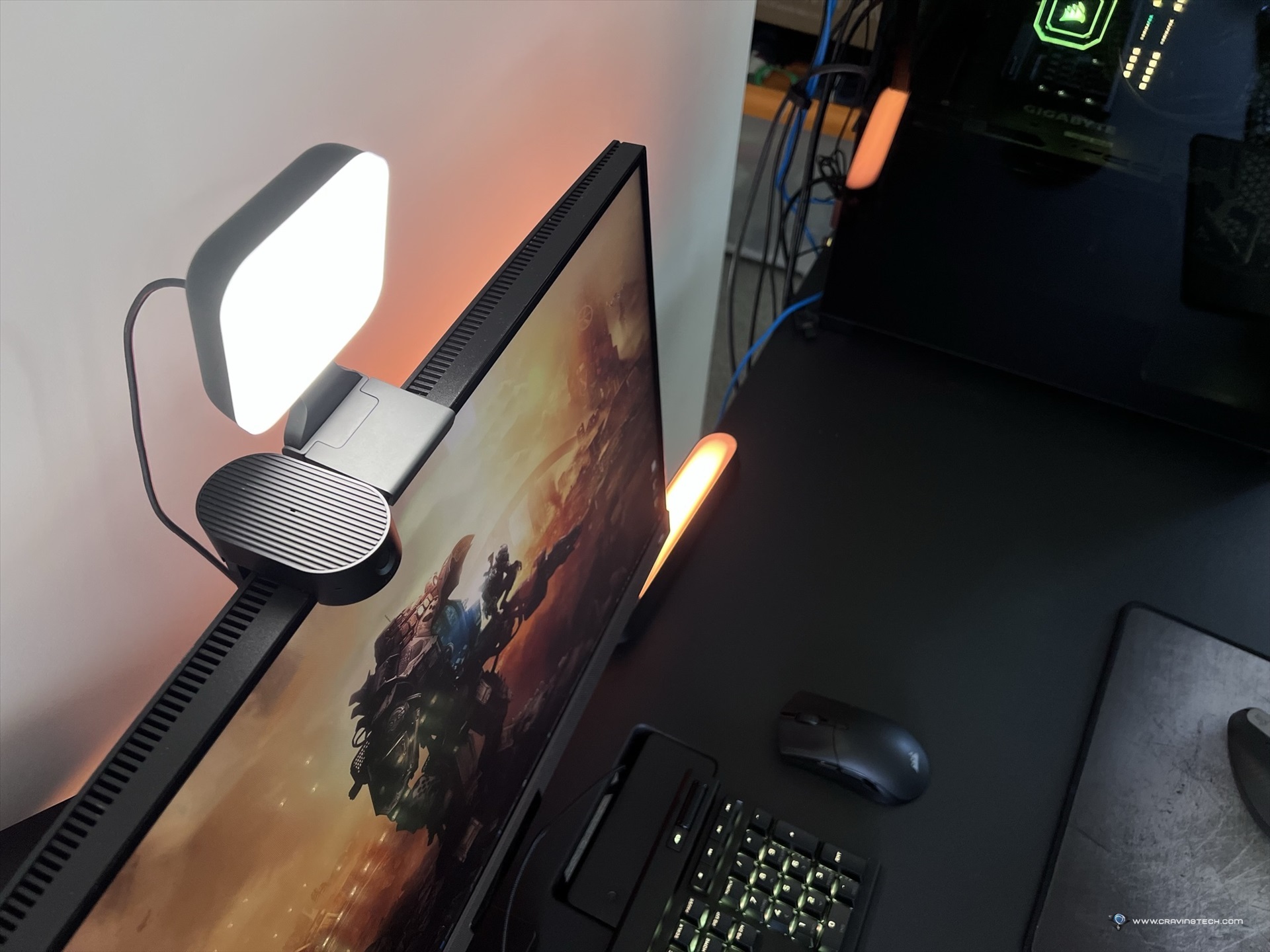 It's definitely the perfect complement to your Logitech StreamCam as a content creator but also if you just want to have a more proper setup for Zoom calls and alike. Thanks to the compact form factor, there is no extra clutter on the desk compared to using ring lights set up with a stand.
The Litra Glow retails for A$89.95 and will be available from February 14, 2022 at selected JB Hi-Fi stores and online at JB Hi-Fi and Logitech's website (through Backorder).
Disclosure: Logitech Litra Glow review sample was supplied for reviewing
Logitech Litra Glow Review
Summary
A compact, premium light for content creators or those who just want to look better in front of the camera
Pros
Diffused light with different colour temperature options
In-built controls for brightness and colour temperature
Compact form factor with flexible tilt & rotation with adjustable height
Advanced diffusion, cinematic colour accuracy
Portable, and simple plug-and-play through USB
Cons
Would love longer cable for easier cable management
If it has a rechargeable, built-in battery, it'd be even better!