If you are always on the road (or at least, frequently on the road), you most likely already have a car charging cradle or mount installed inside the car. I usually like the vent mount so I can keep the windshield and dashboard clean.
However, many car chargers with vent mount are sometimes flaky and going through a bump on the road can sometimes make the cradle fall (with your phone on it!).
But with this new car charging mount from EFM, it stays on the vent and best of all, has a unique, convenient, and automatic grip mechanism.
EFM Automatic Wireless Car Charging Mount Review – Packaging Contents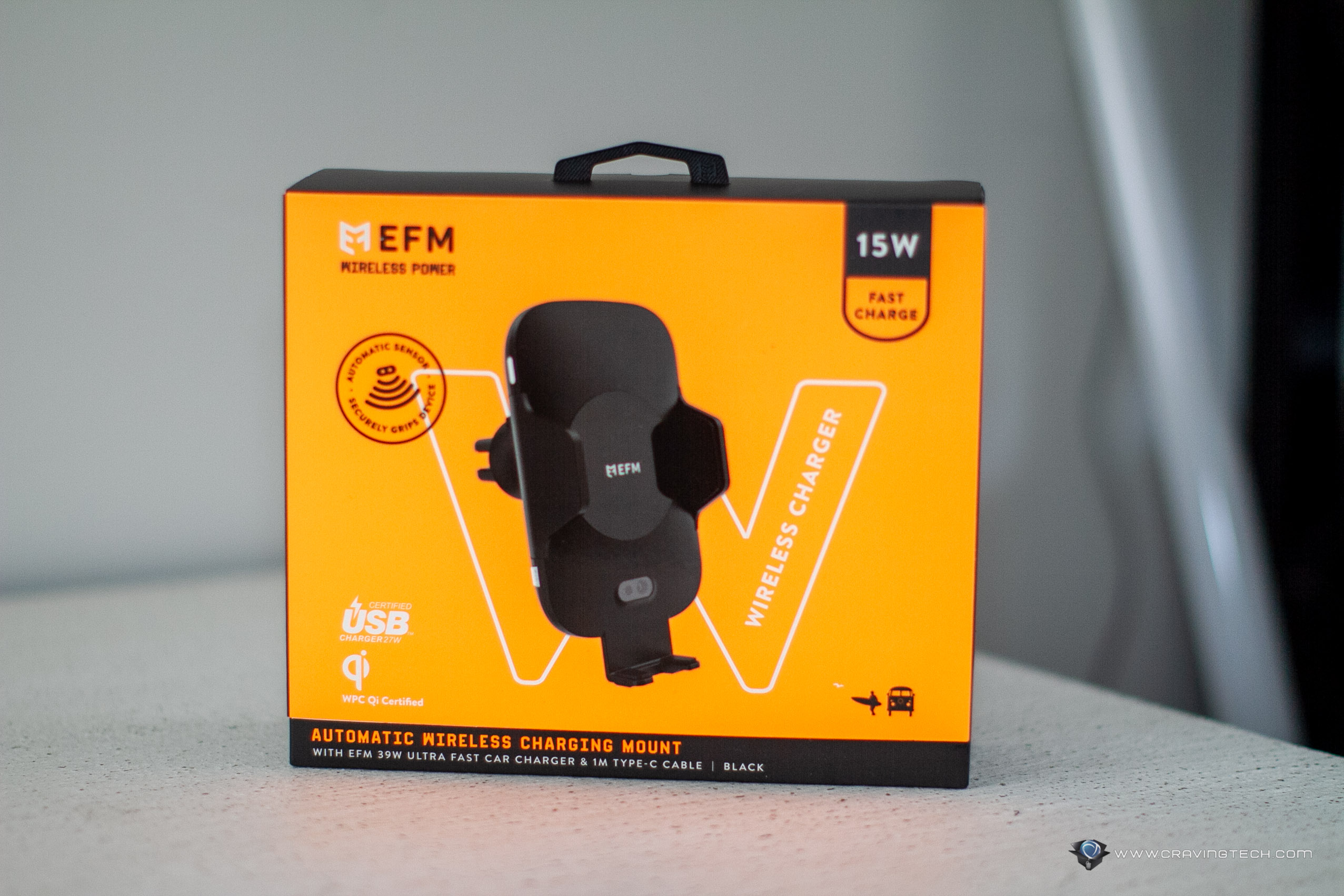 The packaging includes a vent mount clip and telescopic arm with suction cup, giving you different options to mount the unit: on the car vents, windshield, or dashboard. If you always use Google Maps on the phone, for example, it's great to have the option to mount it on the windshield.
EFM Automatic Wireless Car Charging Mount Review – Design & Features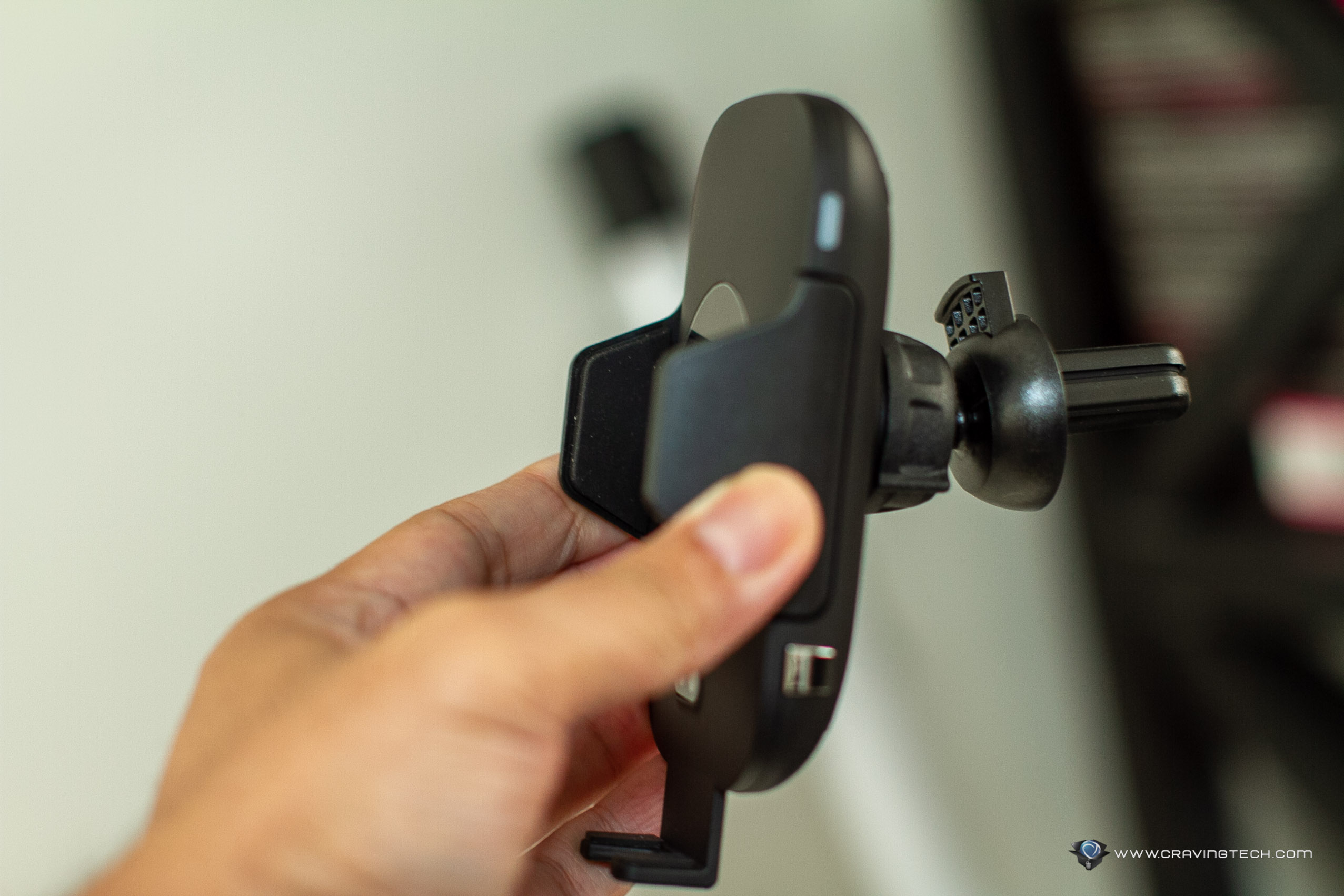 Okay, so let's cut to the case and focus on the mounting part and the automatic grip mechanism.
Firstly, most vent mount have that rubber tip where you can push into your car vents to secure. This makes installation very easy but the problem is that it's not tight and firm. The car charging mount from EFM here, has a lever part that you have to press strongly and hold to open the tip. This on itself creates a very tight, secure fit on the car vents – even when the cradle is facing downwards.
Secondly, most wireless charging vent mount have clamps where you need to force-push your phone to make one side stretch itself. While this mechanism works quite well to grip the phone firmly, it's not exactly a fun one-handed operation as you need your other hand to make sure the vent mount stays while you jiggle around.
But this EFM charging mount does it differently. It has a sensor to automatically open the clamp/grip while you are about to place the phone on it (or you can also wave your hand in front of the charging plate which has the sensor). After a few seconds, it will auto close itself and snap your phone.
You can then press the two tiny buttons on the side of the cradle to open the motorised clamps afterwards.
No more awkward movement with your hands while trying to place your phone on the cradle! It seems to work even after I turned the car engine off, which is great.
EFM Automatic Wireless Car Charging Mount is compatible with Qi-enabled smartphones and has up to 15W Fast Charge to charge smartphones that support it.
It has a modern design and just shows how far car charging cradle design has come and that there is always room for improvement.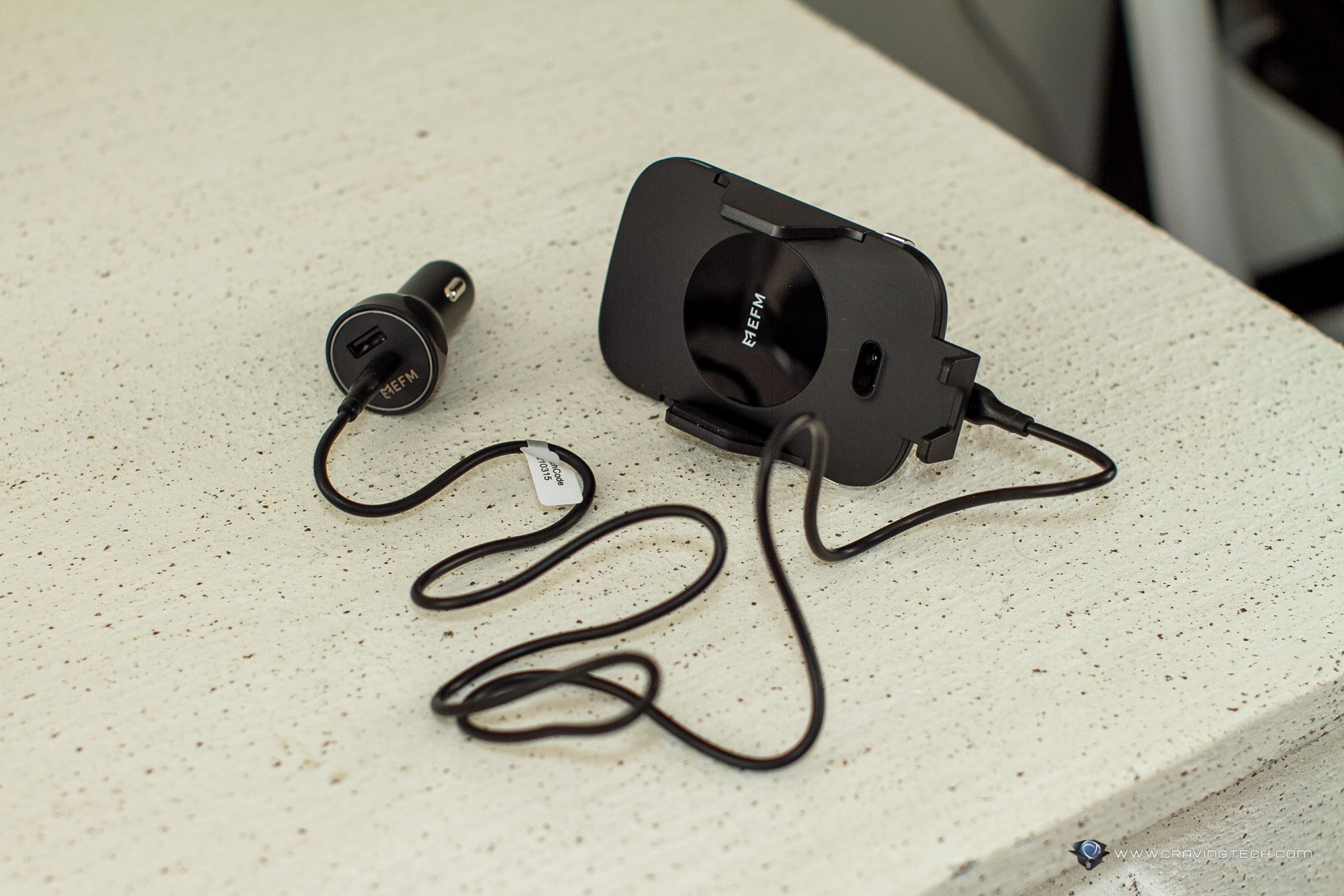 A 1.1m Type C to USB-A cable is included and has a good length if you have your car's USB port below your dashboard like most cars do. Tesla cars, however, has the power port in the middle console between the front passenger seats so you may need to invest in a longer cable if you drive one.
EFM Automatic Wireless Car Charging Mount Review Conclusion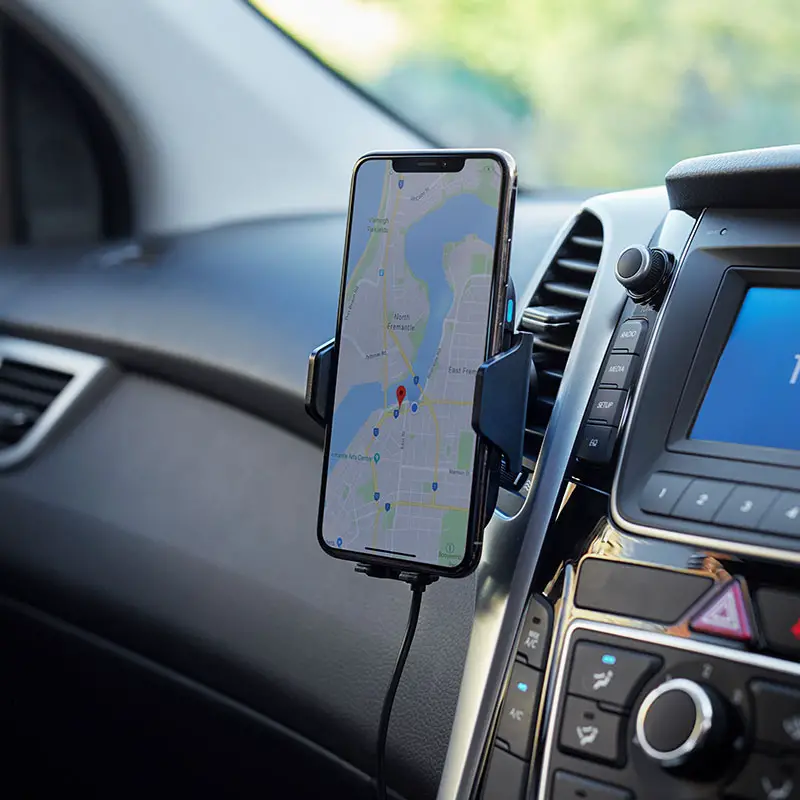 EFM Automatic Wireless Car Charging Mount is the firmest, most stable car charging vent mount I've ever used. Thanks to the firm mechanism that requires you to press a lever firmly to open the vent mount grip, it's far steadier compared to those using rubbery grips. And, thanks to the automatic grip mechanism, it is easy and convenient to open the clamp to hold your phone.
No more awkward hand movement to place your phone, no more car cradle falling into the ground when you ride past speed bumps or make that sharp corner turn. It's the firmest and most convenient car charging mount for the car!
The wireless charger is also compatible with all Qi-enabled smartphones of various different sizes. It retails for A$129.95 and available now for purchase at EFM website.
Disclosure: EFM Automatic Wireless Car Charging Mount review sample was supplied for reviewing
EFM Automatic Wireless Car Charging Mount Review
Summary
A firm wireless car charging mount with automatic grip mechanism and options to use it on the vents, windshield, or dashboard
Pros
Modern design
Offer options for different mount installations: vent, windshield, dashboard
Level mechanism for vent installation offers sturdiest, firmest mount
Automatic, motorised grip mechanism offers convenience
15W Fast Charging support
Has an extra USB port for charging devices with a cable
Cons
Wish the included cable is longer