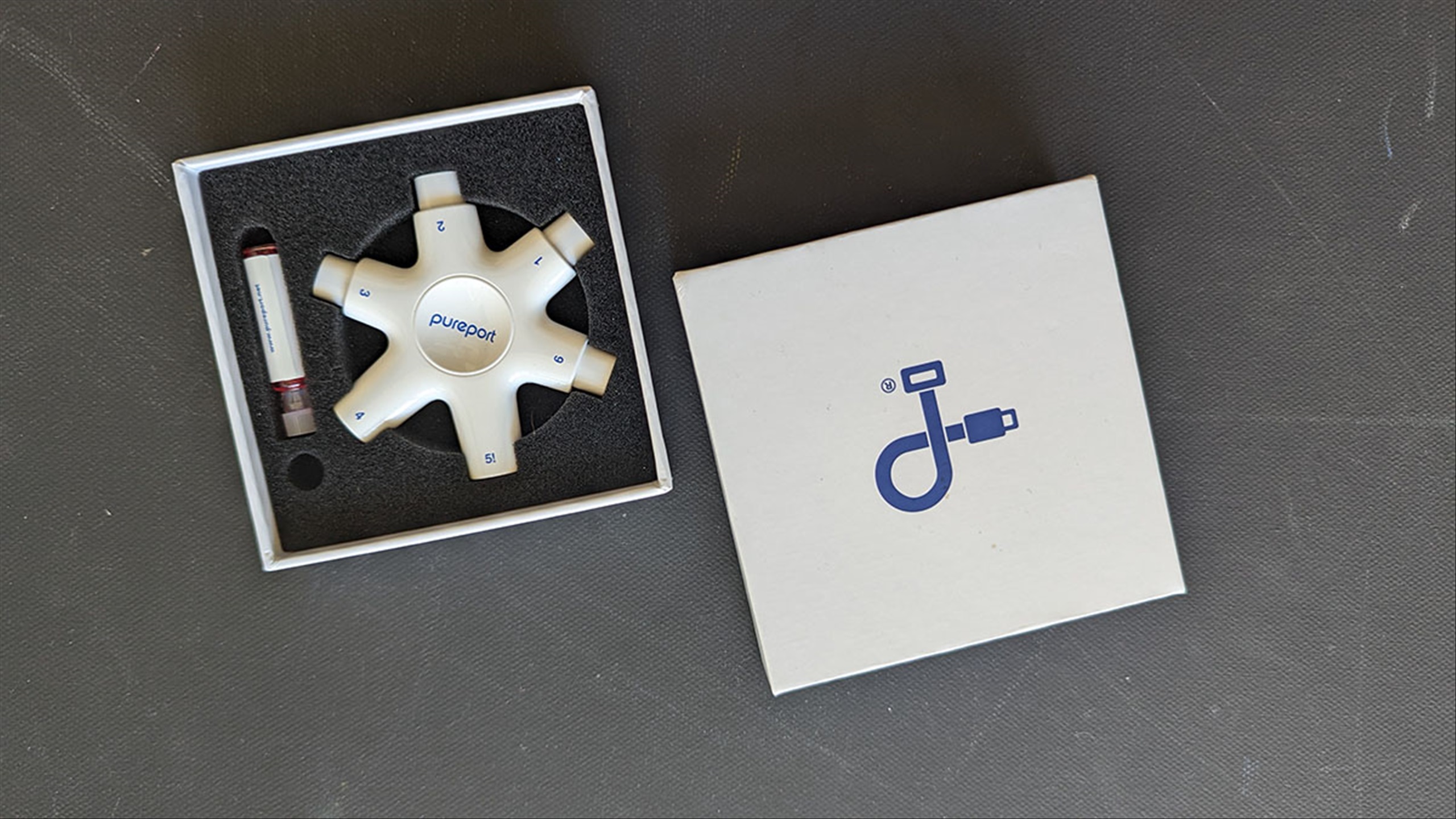 PurePort is a handy cleaning tool for your Apple device ports, cables and accessories. It is ideal to use when you have connectivity issues.
PurePort comes with an instruction booklet, microfibre cleaning cloth, bottle of cleaning solution and a white PurePort.
The PurePort has 6 knobs – each with a different function. You can pull out most of the tools you'd like to use, and turn it around the other way and click it back in place. Then you hold the centre of the PurePort while in use.
The PurePort tools include:
The port pick is used to remove large debris, lint and tissue.
The port brush can be used to remove dust, hair and other fine contaminants
The port wipe uses a tiny drop of cleaning solution to remove corrosion from your device's connector pins
The cable wipe can clean the contacts on your cables and accessories
The cable abrasive is to be used only on oxide damaged blackened pins.
The speaker and switch brush is ideal for using on speakers, earpieces and switches on your iPhone and iPad.
Lastly the microfibre cloth is lint free for cleaning surfaces.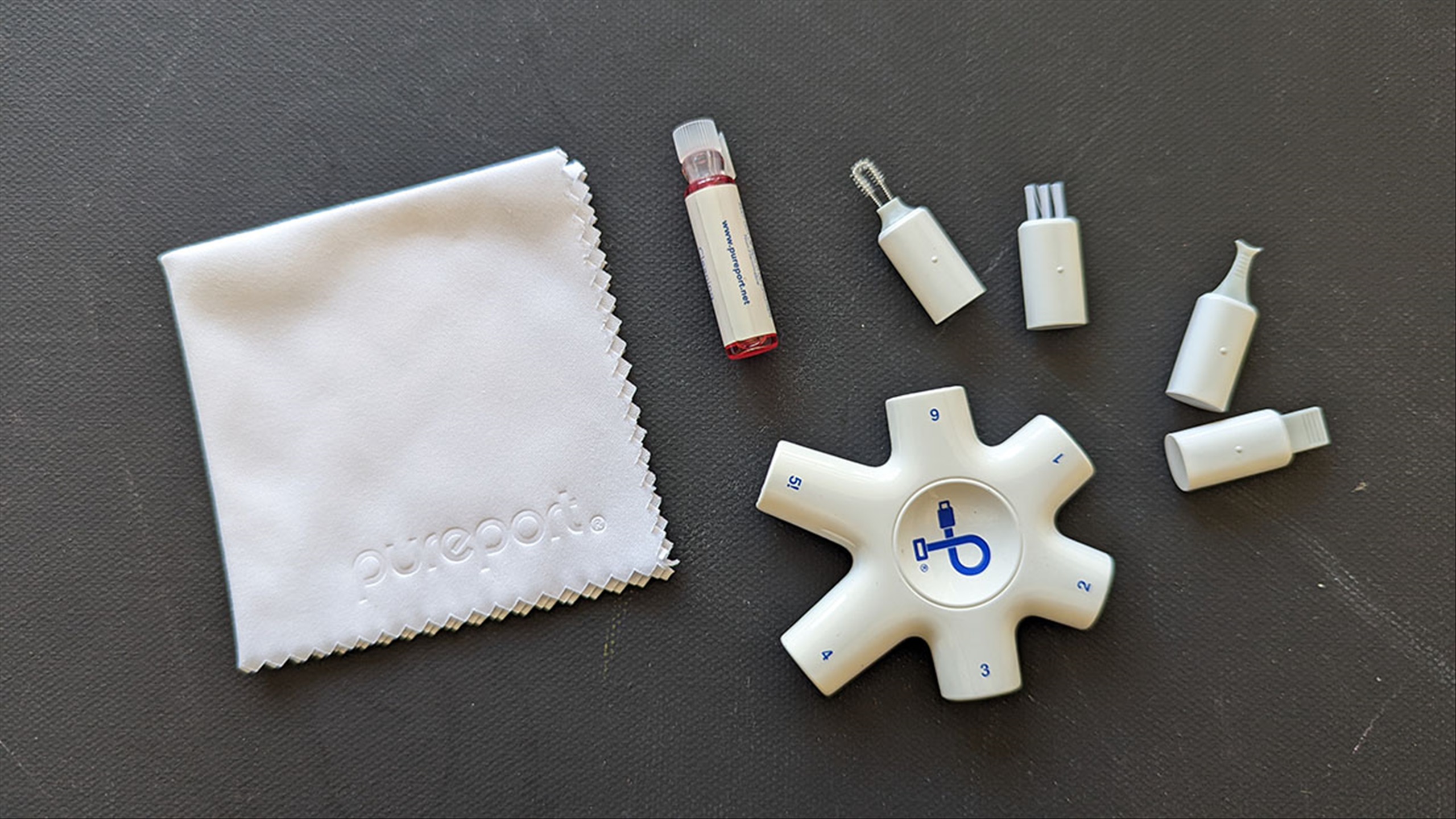 The device was launched with a successful Kickstarter campaign.
I was a little unsure what to do, so I started with my old iPad and watched the how-to video.
The instructions were easy to follow. I was surprised my ten-year-old iPad main port had very little debris and dust.
I caution against removing all of the tools at once, because they don't have a number on them. As a result, you might not remember what tool matches what number and where to return them. Just a small issue, so I suggest you keep the instructions.
It is recommended you clean your iPhone and iPad Lightning ports every 3 to 4 months (with tools 1 to 3), and your Apple speakers, switches, cables and accessories every 9 to 12 months (with tools 4 to 6).
It would be good to see an Android version.
PurePort is a handy cleaning tool for Apple device owners and one to add to the bottom drawer of your filing cabinet, or pocket. Pureport is the essential for cleaning, reviving and maintaining your iPhone, iPad and accessories.