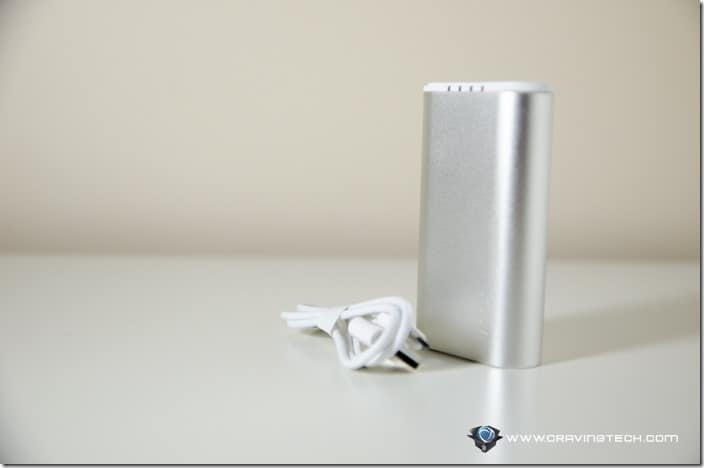 Vinsic 6,000mAh portable battery charger review – Made of durable aluminum alloy with anodized processing, this portable charger from Vinsic has a premium look and feel to it. It's cool to the touch and quite compact to be carried around, considering the large capacity of the battery.
It can comfortably be placed into your pockets, unlike the 9,000mAh-battery-capacity's minigorilla and powermonkey extreme I reviewed some time ago. Sure, this charger has 3,000 mAh less but considering the compactness, I'm happy with having less juice. Besides, 6,000mAh is a lot and more than enough for most people.
The battery charger supports a 5V 2.1A output USB port, which will charge some supported smartphones really fast (like the iPhone 6). Most cheap portable battery chargers only support 1A output, so this is a plus. A microUSB cable is included to charge its internal battery, which will take a few hours to charge from empty to full. Best is to leave it charged overnight if you know you'll be using it heavily the next day.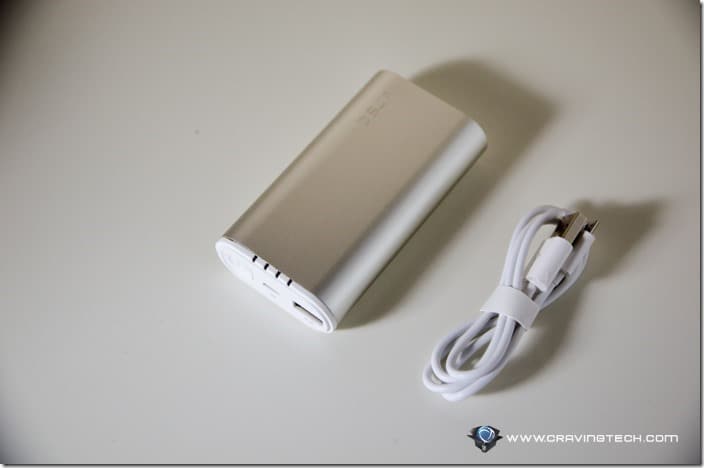 The portable charger only has one main button to check how many power it has left (displayed within 4 LED indicators) and also to turn the charger on. The charger itself seems to be turned on automatically when you plug a cable in, so you can plug and charge away without having to press anything.
It auto turns itself off, though it's not really clear when and how. When I charged my phone overnight, the charger turns itself off during the night after it finishes charging my phone. However, if I wait it out, it doesn't seem to be turned off immediately after your phone reaches 100%. My best guess is that it will turn itself off after some time (an hour or two maybe), though I'd prefer if the charger stops charging immediately after a charged gadget's battery level reaches 100%.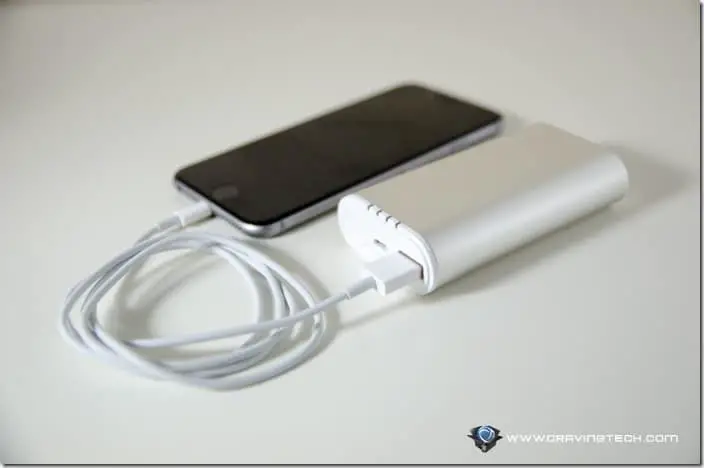 In my test, the charger charged my iPhone 6 really fast, as if I was using my usual iPad charger. It can also be used to charge my iPad Air 2 without fail. And, if I want to, I can bring it along while I travel so I can always charge my other gadgets on-the-go such as my Beats Powerbeats 2 earphones.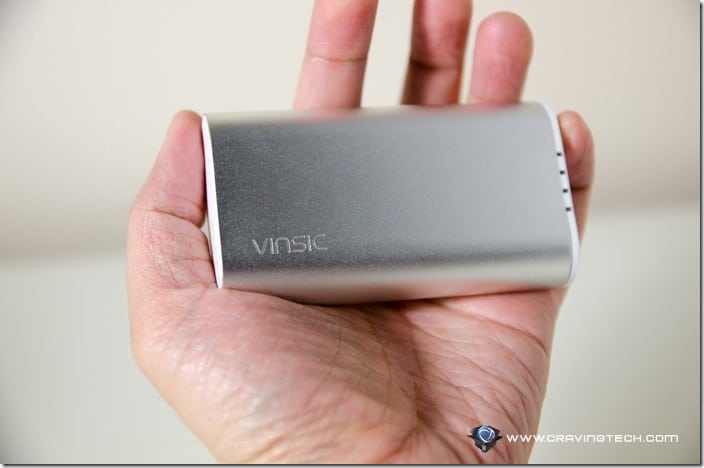 According to the product specification, it also offers protection against "over-charged, over-discharged, over-voltage, over-current and short circuit". For the price, Vinsic 6,000mAh portable battery charger is an easy buying decision if you are looking for a compact charger that can charge your phone a few times and fits comfortably in the pocket.
Disclosure: Sample was sponsored for the review but all opinions are 100% mine
[AMAZONPRODUCTS asin="B00P8ZU782″]