BLUETTI EB70 Review – Portable power stations are popular at the moment, and we already have a few great players in the market. One of them is BLUETTI, and this is not their first attempt at a portable power station (they even have home battery backup products, solar generator kits, solar panels, and similar items).
But the one we are going to look at today is the BLUETTI EB70, a portable power station with a capacity of 716Wh but capable of outputting a total of 1000W. It's more than capable of powering the essentials in your home should the power go out or when you are traveling on a road trip without access to wall sockets.
BLUETTI EB70 | EB70S Review – Unboxing and Packaging Contents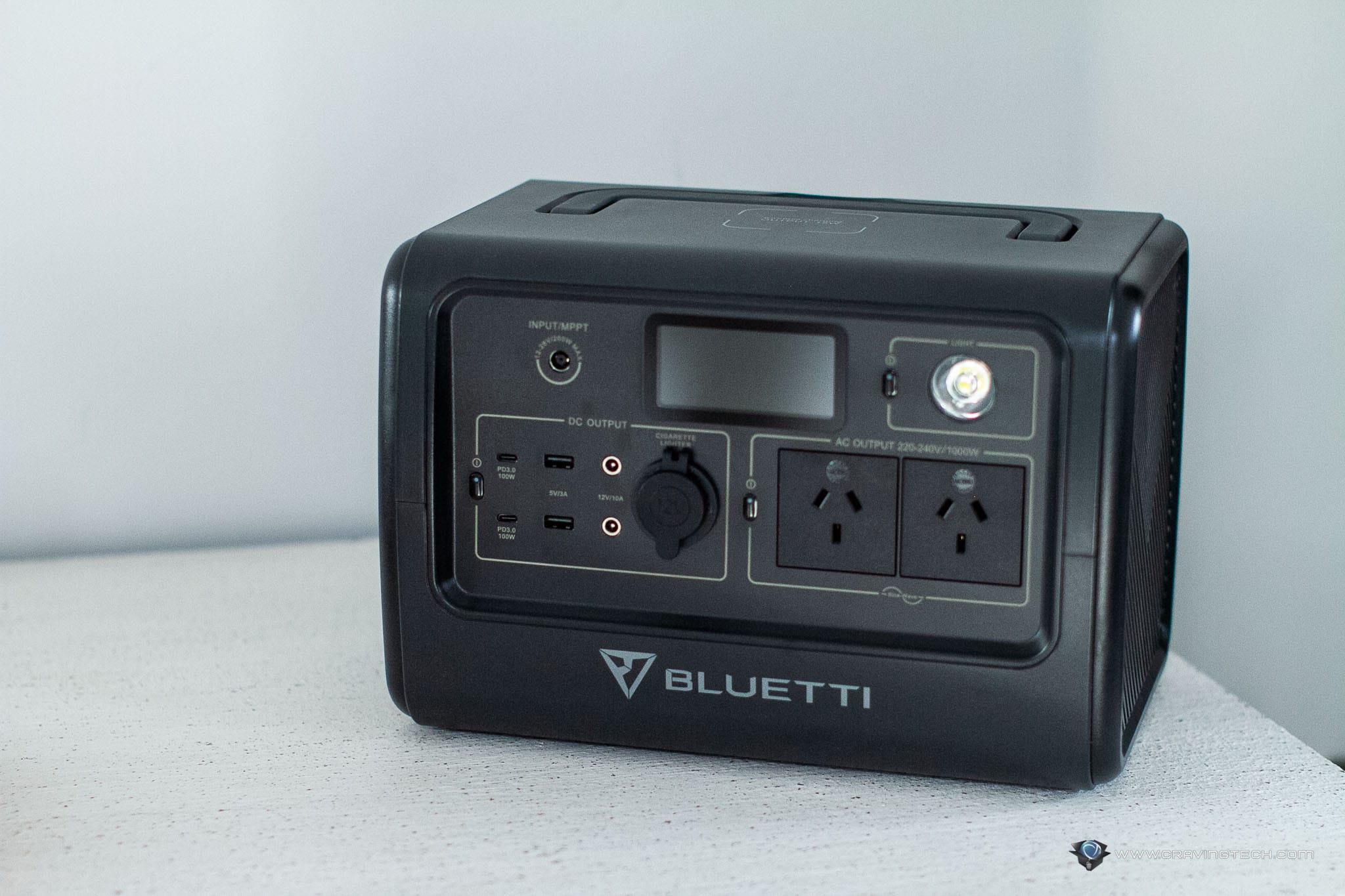 BLUETTI EB70 | EB70S Review – Design and Features
With a weight of around 10kg, it is portable enough to be carried around and fit into the boot of your car. Sure, it's not the lightest, but you get more power capacity from heavier portable power stations like this one.
The EB70 is fairly simple to use, and all the output ports are clearly marked on the front of the unit. They are separated into different sections, with the AC outlets located on the right side. The EB70 offers various types of outputs:
2x AC Output of 220-240V/1000W in total
2x USB-C PD3.0 100W
2x USB-A 5V/3A
1x 12V/10A Car DC Outlet
2x 12V/10A DC5521 Outlets
1x 15W Wireless Charging Pad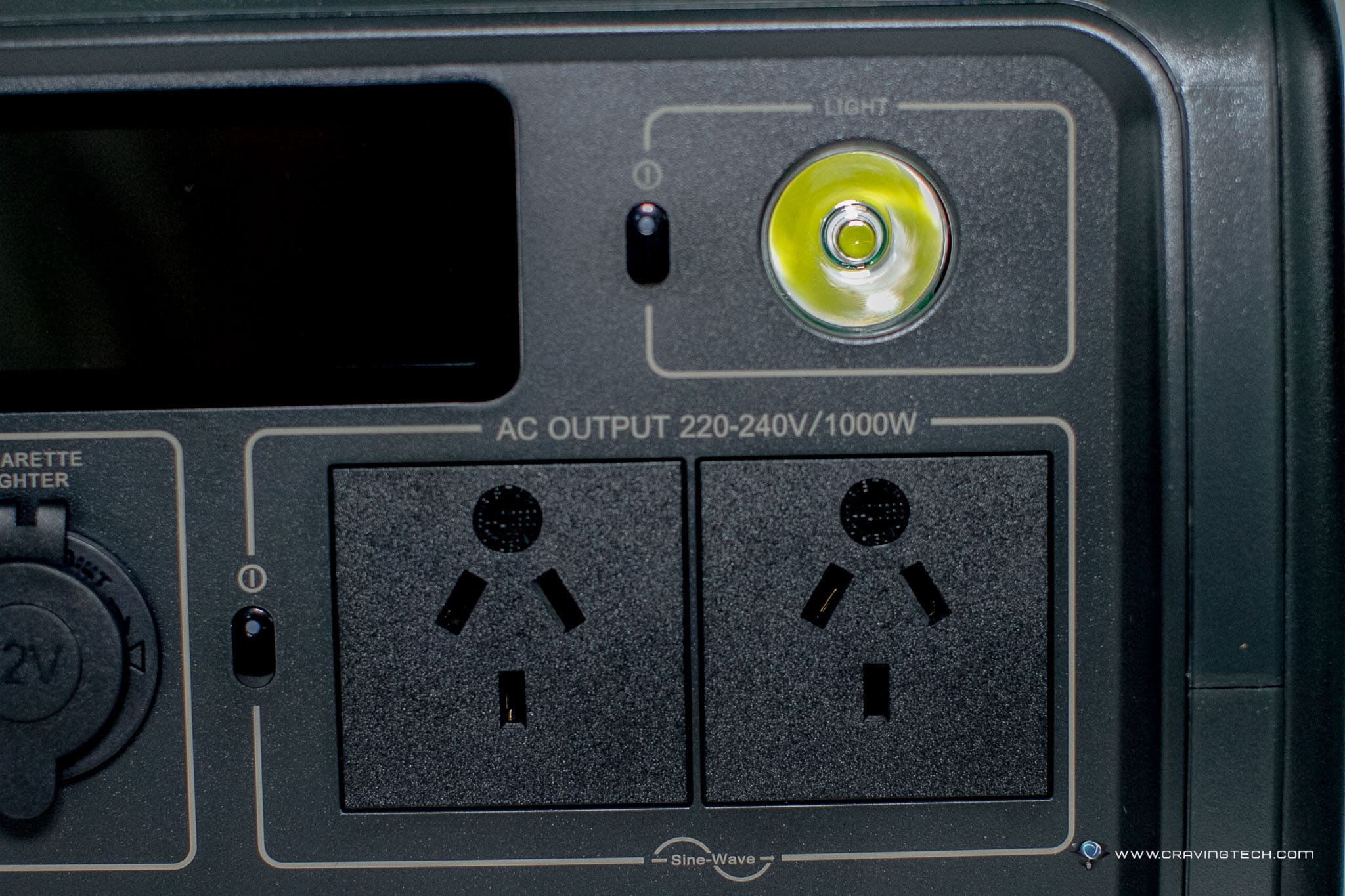 As for inputs (to charge the power station)
A 200W MAX AC Adapter input. This comes with the packaging, and you can simply plug it into a wall outlet. According to BLUETTI, it only takes around 4-4.5 hours to fully charge. The AC Adapter is quite big as a result but has its own cooling system (you'll hear the fan kicks in as you plug it to power).
A 200W Solar Input. The solar panels come as a separate purchase and might come in handy if you frequently go out into the wilderness. You can use third-party solar panels to charge, assuming they are compatible.
A Car Cigarette Lighter Port so you can also use your car to charge it.
The LCD screen displays all the information you need, such as the current battery level and the amount of input/output the power station is handling. When I tried to plug in my heater (which clearly exceeded the EB70's capability), the LCD display showed "Overloaded," and the current was instantly cut off, thanks to the built-in overload detection/protection. There is also built-in short-circuit alert/protection.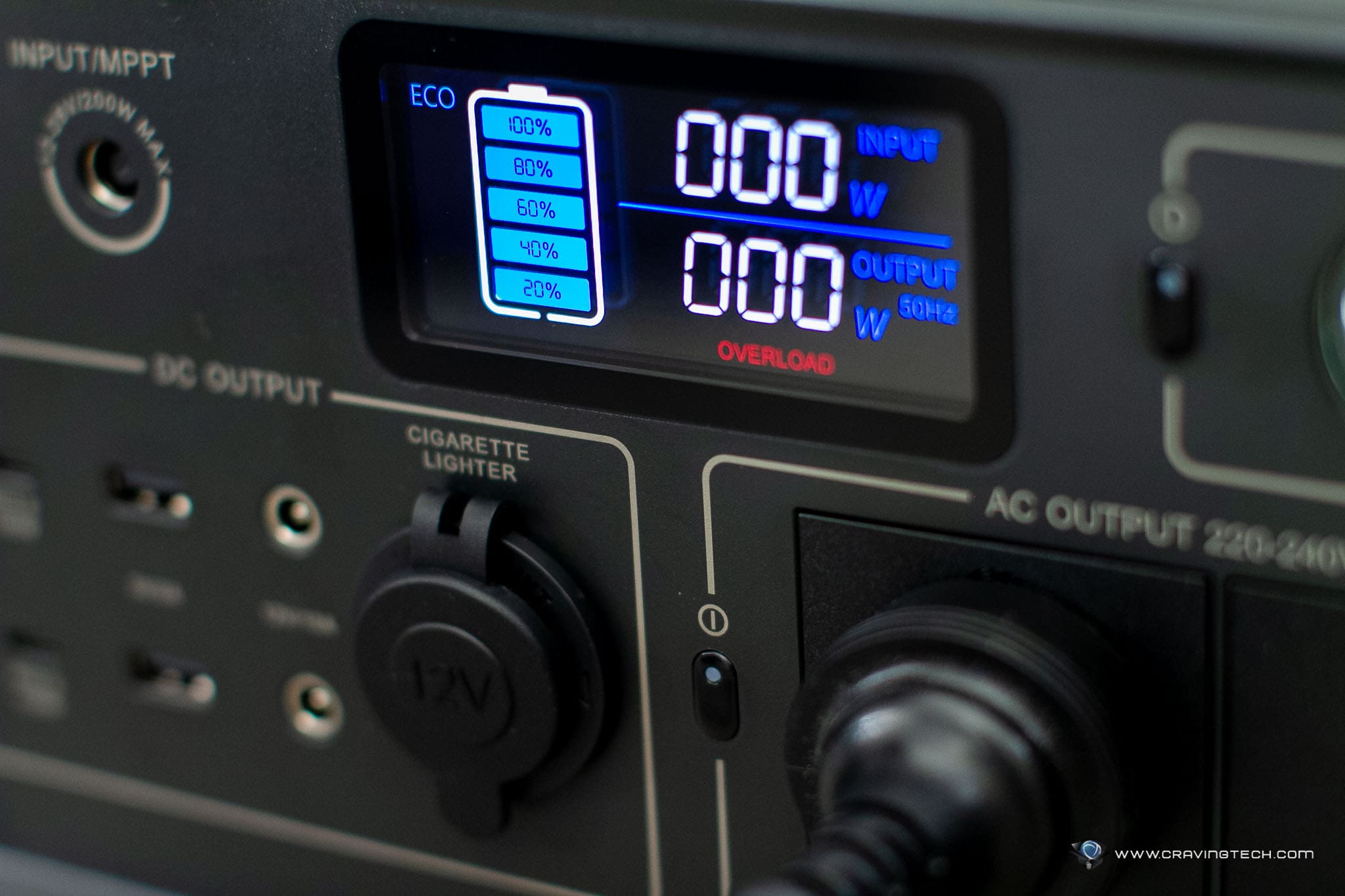 BLUETTI EB70 | EB70S Review – Portable Power Experience
Okay, so I didn't actually go camping or do something out in the wilderness, unfortunately. But I did thoroughly test the BLUETTI EB70 with a few things. Charging smaller devices like smartphones, headphones, and my gaming peripherals is very easy thanks to its charging versatility. I can charge my devices through its USB-C, USB-A, and even its wireless charging pad on top of the unit.
If you are going somewhere with your whole family, rest assured that everyone can have their smartphones charged at the same time without any issues.
However, the BLUETTI EB70 is much more than just a portable power device for charging your phones and devices. Thanks to its substantial 716Wh capacity and up to 1000W power output, you can use it for more essential tasks like powering your appliances both inside and outside your home. If you are camping, imagine being able to plug in and use essential items like a fan, heater, party speaker, coffee-making machine, lamp, and even your desktop PC if you desire.
First, I tested plugging the big 160W BlueAnt X6 Bluetooth Party Speaker into the BLUETTI EB70 and as expected, worked flawlessly. Then, I'm also happy to see that it can power the VORNADO VMH350 heater in Low Heat Mode (which uses up to 750 watts of power). Obviously, it drains the battery quite quickly within minutes, but if you have a lower-powered heater, you can use it to heat your tent for a comfortable night in the wilderness.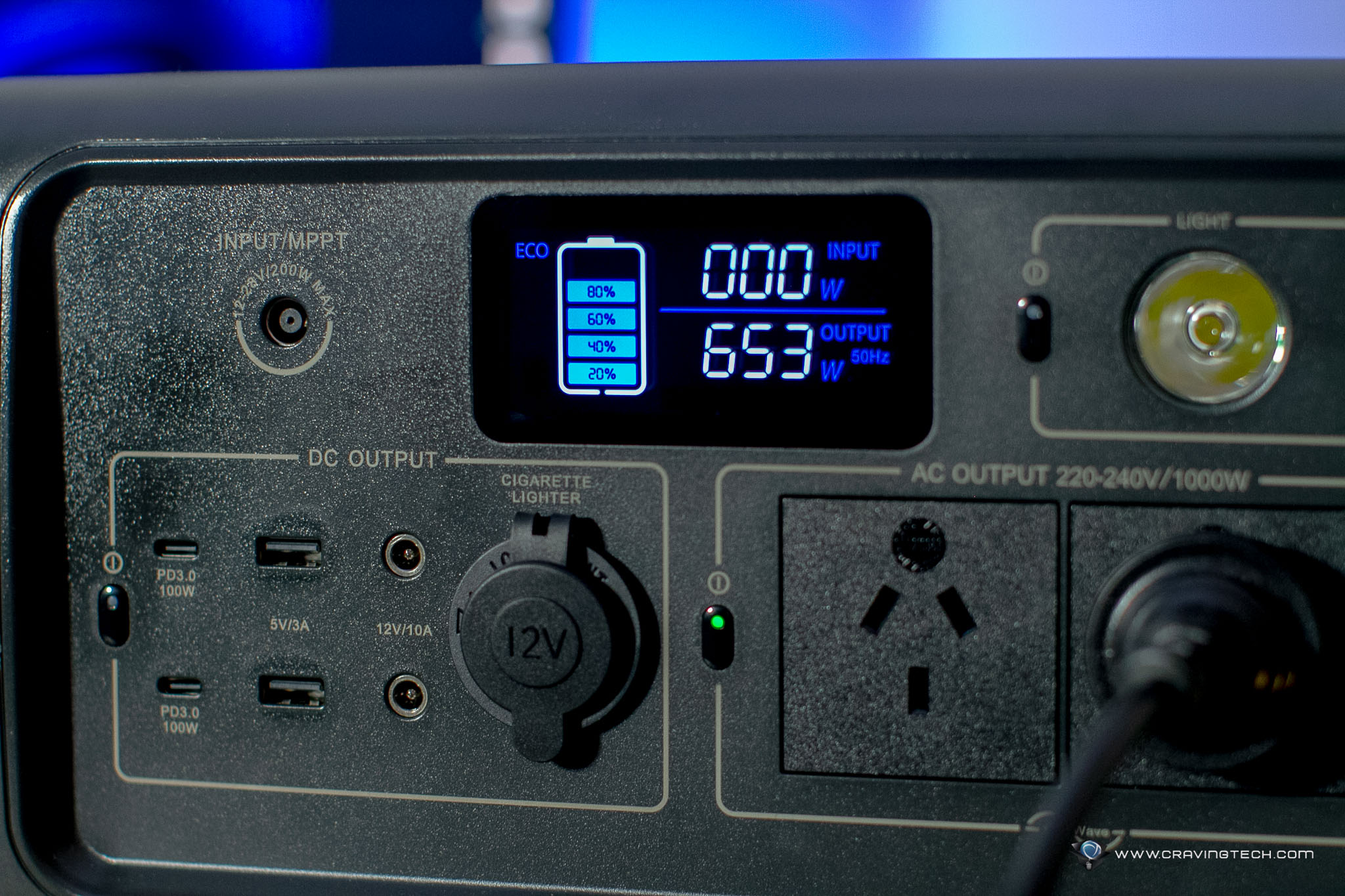 But imagine when your electricity goes out, and you still need access to your desktop PC for work. Thanks to the BLUETTI EB70, you can plug both your PC and monitor cables into it and continue working. When I tested this, both PC and monitor used around 120-200W of power constantly. With the 716Wh capacity, I estimate you'll have around 1-2 hours of power, which is sufficient to finish your work or hopefully wait for the electricity to come back on.
The EB70 also supports power pass-through, so you can technically use it as a small generator or UPS, which is great for emergencies or when you can't afford to lose work unexpectedly. Or if you are on the go, you can use it to power and charge your laptop.
It also features an LED lamp that comes in handy when you need quick lighting in the middle of the night or want to attract attention; simply cycle through the LED lamp button.
BLUETTI EB70 | EB70S Review Conclusion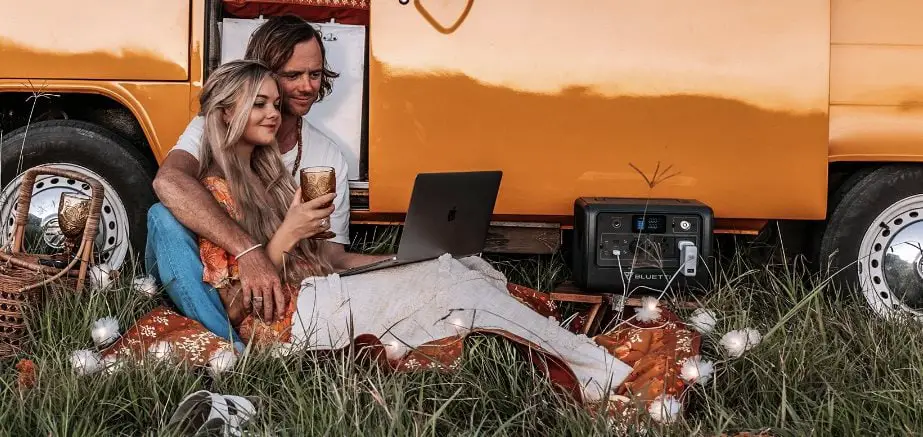 The BLUETTI EB70 is an excellent companion when you need power wherever you are. You can use it to charge many of your devices and appliances, and thanks to its versatility, it supports various charging methods: USB-A, USB-C, AC outlets, and even wireless charging.
With up to 1000W output, it supports many essential appliances that you can bring along on your outdoor adventures or use it to save electricity by charging the BLUETTI EB70 using solar panels (or if you have solar panels at home) and use it when the sun sets.
If you need more capacity and power output, be sure to check out BLUETTI's other solutions on their website.
BLUETTI EB70 is available in Australia for A$1,099 RRP (currently on sale for A$799) and you can also grab its variant, the EB70S in the U.S for US$599 (currently on sale for $499).
Disclosure: BLUETTI EB70 review sample was supplied for reviewing