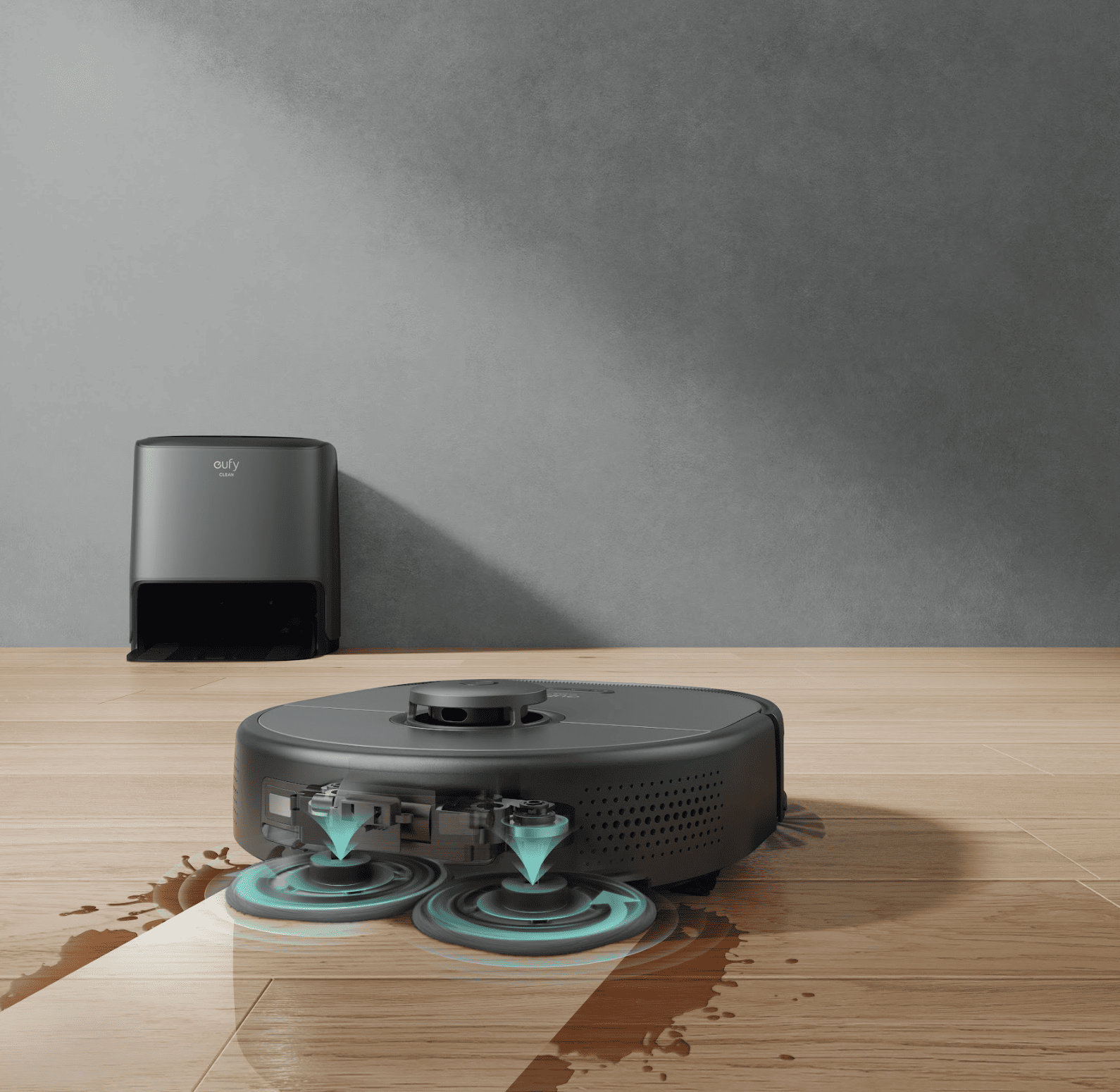 Anker's smart home appliance brand, eufy Clean, has introduced its most powerful robotic vacuum cleaner to the Australian market. The eufy Clean X9 Pro is now available for purchase with advanced features and cutting-edge technology.
The X9 Pro is equipped with an impressive 5,500 Pa suction power, making it the most powerful robovac in eufy's lineup. It also introduces the revolutionary MopMaster technology for the first time in Australia. With high-pressure dual rotating mops, a floating multi-directional brush, and a high-powered motor, the X9 Pro effectively collects dust and tackles stubborn stains on various surfaces. The vacuum includes convenient features like auto-lift mopping and auto self-cleaning, making cleaning hassle-free.
It features 3D ToF sensors and an AI camera within and thanks to these, the X9 Pro can avoid obstacles easily like wires, furniture, and other household objects. The iPath Laser Navigation creates accurate maps of the home, allowing the X9 Pro to clean efficiently, even in low-light conditions. Gaspar Xie, the Managing Director of Anker Innovations ANZ, emphasises its ease of use and minimal effort to use the robot vacuum cleaner.
The X9 Pro incorporates an auto self-cleaning and drying system, automating the cleaning process. After completing the floor cleaning, the robotic vacuum returns to its station to self-clean and dry the mopping pads using 40°C heat, preventing the growth of mold or odors. This is pretty cool and I haven't come across any robot vacuum cleaner that does this yet.
With its advanced design and technology, the X9 Pro can tackle tough stains like coffee, ketchup, and crayon, providing Australians with a time-saving and deep-cleaning solution for their homes. The X9 Pro boasts a battery life of 240 minutes and weighs around 12 kg. It is available for purchase at JB Hi-Fi now for $1,499 AUD RRP.
eufy Cean X9 Pro Specifications
Battery Life: 240 minutes
Suction Power: 5,500 Pa
Mopping Type: Rotating
Obstacle Avoidance: AI.See Technology
Length: 16.6 inches / 42.16 cm
Width: 16.3 inches / 41.40 cm
Height: 17.4 inches / 44.196 cm
Weight: 26.23 pounds / 11.9 kg