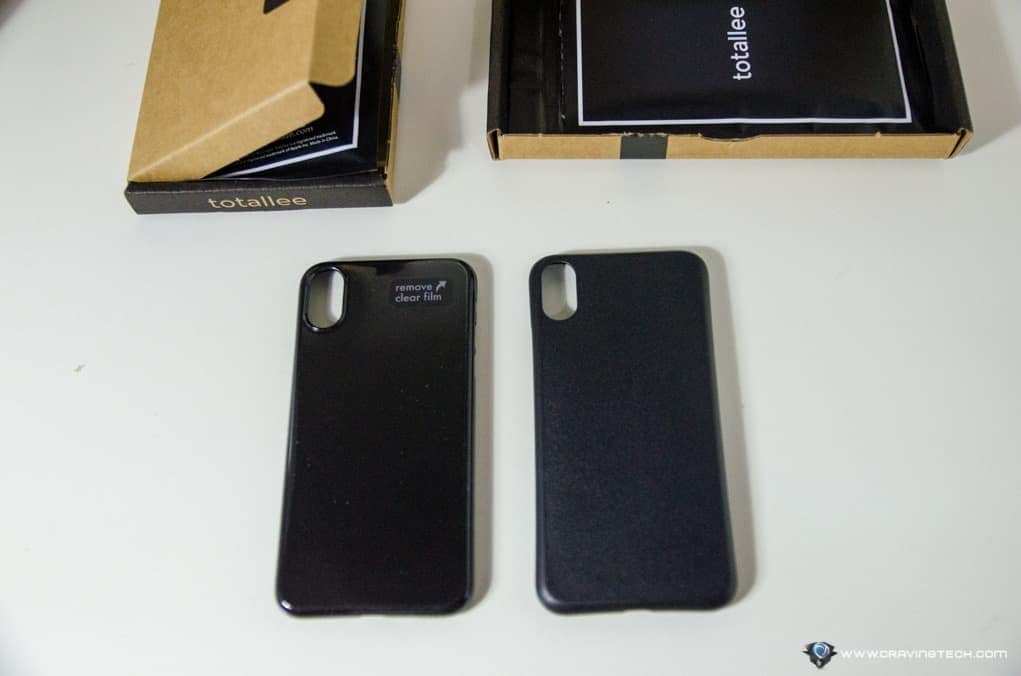 Minimalist smartphone cases are my favourite because I don't consider myself as a clumsy type who drops their phone often, so I like lightweight cases for my phone. I also dislike cases who offer the best protection possible, at the expense of bulky phone and hard-to-press buttons.
If you are like me, you'd appreciate cases like these iPhone X (check out my review on the iPhone X after one month if you haven't) cases from Totallee.
Totallee Thin Leather iPhone X Case
The Thin Leather case is 0.5mm thin and weighs 2.84 grams which will not add much bulk to your iPhone X. It's supposedly made from real lambskin leather, though you probably won't smell the leather and looking at the price, it's not something to be compared to a more luxurious leather case.
The leather material does add a layer of texture and more importantly, grip. It can feel funny as the surrounding layers are smooth, whereas the back of the case feels more rugged. However, I actually like the feel of this. It feels like gripping on the actual iPhone X body, yet with more textured on the back for a better hold.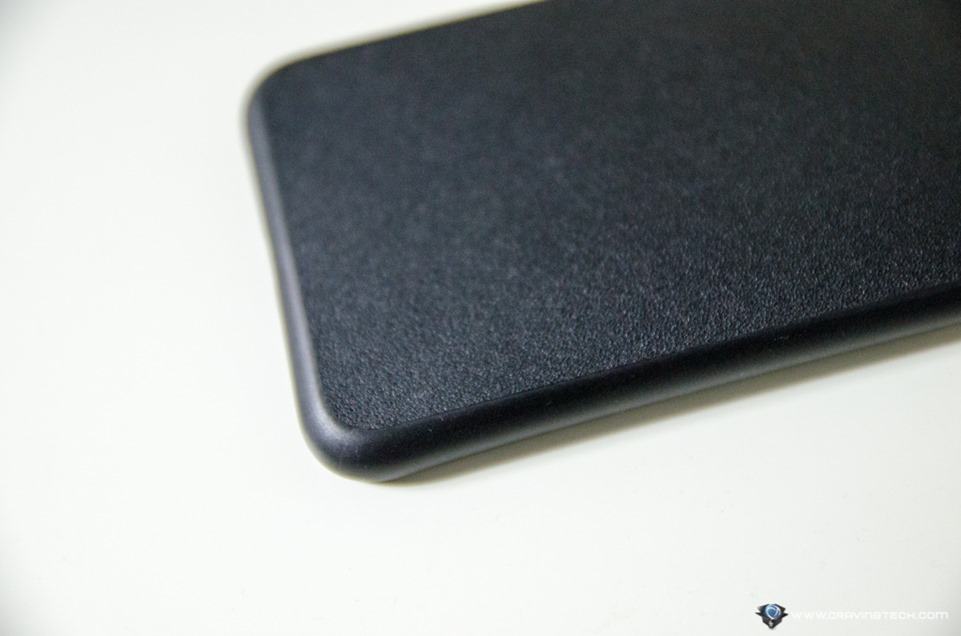 With the openings around the case, the iPhone X buttons are not covered, which I like. I don't like pressing stiffer buttons in exchange of the added protection. And buttons don't normally get scratched easily anyway.
The back of the case does not have any Totallee branding, so you will get a smooth, full leather look-and-feel from top to bottom.
Totallee Black Thin Leather Case comes with a 2 year warranty and 2 colour options: Black or Mocha
Totallee Thin iPhone X Case
The non-leather case is definitely Totallee's signature case. It's available in many different colours and $10 cheaper than the Thin Leather case. Like the Thin Leather, Totallee Thin iPhone Case is 0.5mm thin and weighs 2.84 grams as well. The difference, is definitely the material used on the case; durable polypropylene with the absence of leather.
Unlike the leather variant, the Jet Black model I have here feels more slippery. However, it has a similar feel to the iPhone X body (i.e without wearing a case) and I really love it! When you put a case on an iPhone, it always feels and looks different to the original body. But with the Totallee Thin iPhone X Case, the phone looks as sleek as using it naked.
Thanks to the feel and weight, grabbing my iPhone X feels as if it's not wearing a case at all. My fingers feel it, and my eyes are convinced as well. I place my iPhone as careful on the surface now as if there is no case protecting it.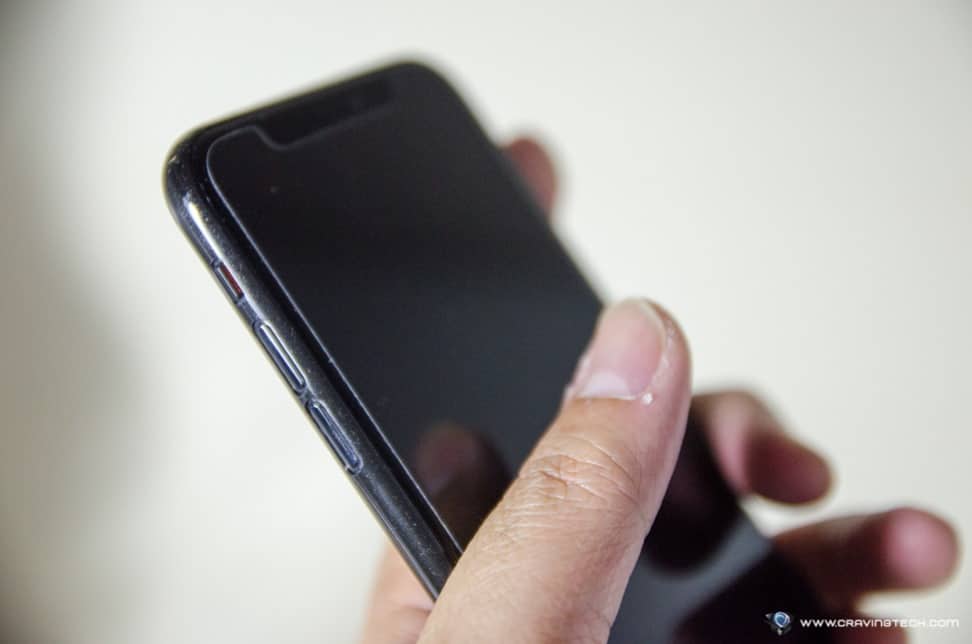 So far, Totallee Thin iPhone X Case Jet Black is my most favourite case among other dozens of iPhone X cases I've reviewed so far at Craving Tech. Note however, that this variant is quite prone to scratches (and I've already seen minor ones appearing) just like the Jet Black model on the older iPhone generation. But, it's totally worth it to wear this case!
If you like using your iPhone X naked without a case, definitely go and grab this Jet Black version. It protects the back of your phone while making it look like you are not wearing any case at all.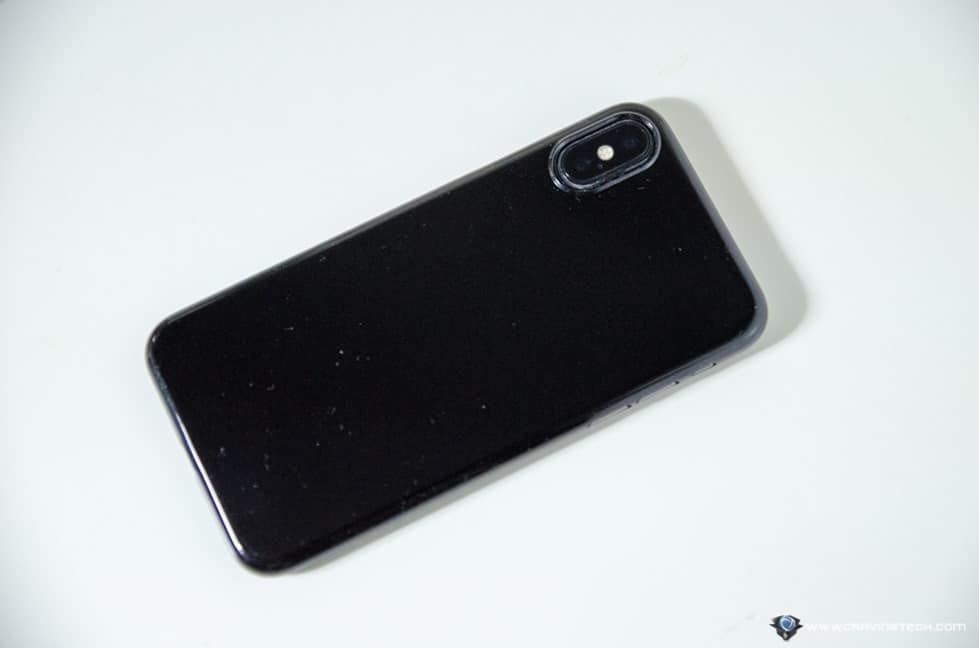 While these cases are minimalist and cheap, remember that they only provide minor protections such as scratches and slight bumps to the iPhone X. I'm not sure how well can they survive a fall but if you are not of the clumsy type, Totallee cases will fix you up good.
Disclosure: Samples were provided for reviewing but all opinions are mine and not paid