Tsumbay TS1 Bluetooth Speaker Review – Tsumbay TS1 Bluetooth speaker may not sound like major players in the market of wireless speaker like Bose or Sonos. In fact, I barely know this brand at all.
So what makes Tsumbay TS1 Bluetooth speaker worth to look then? Well, there are some points that they're doing right to make it as a decent Bluetooth speaker.
Build
The word simplicity on the box really describes this Bluetooth speaker. It's a light grey speaker with the speaker grill on top. Tsumbay TS1 speaker has a circular and minimalist design with silver aluminium material that looks very low profile. I really like what they are doing here to keep it clean and simple. Being a low profile Bluetooth speaker, it doesn't throw your room composition out of balance. Tsumbay TS1 Bluetooth speaker blends in quite nicely with the room decoration.
The rear part exposes connectivity options such as a microUSB port, AUX port and microSD card slot.
Usability
The unit has four hard buttons: Volume Up/Down, Call button, and Power button that are located at the bottom of the speaker. It's a rather odd place to place them on but it's the only perfect candidate if you want to make the design elegant and clean.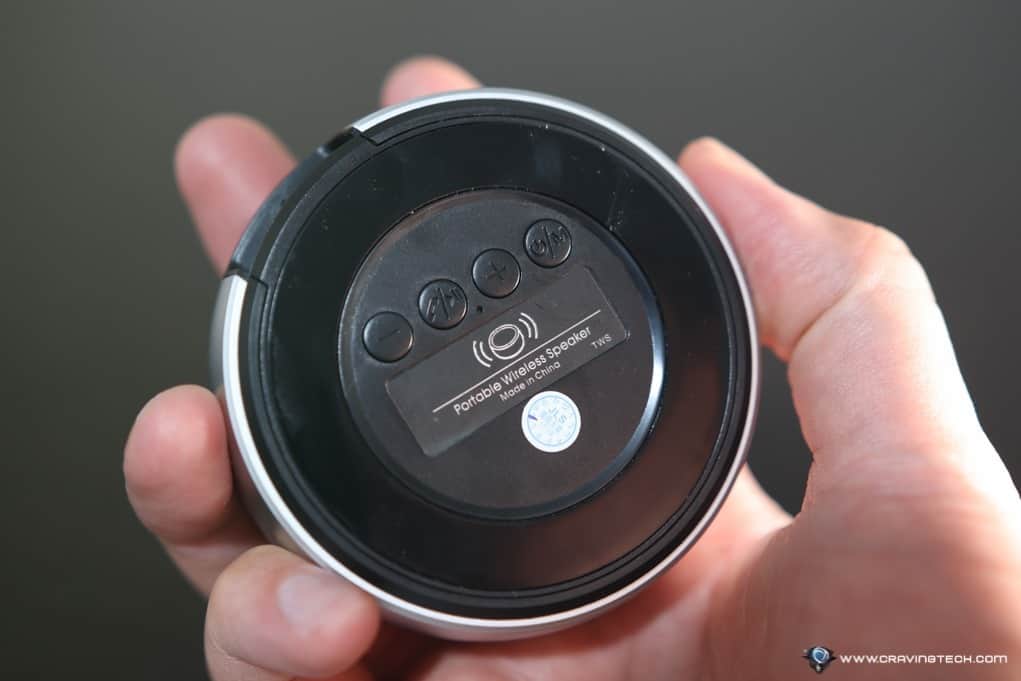 The rubber feet at the bottom of the speaker prevents the device from slipping and I'm gonna say that the Tsumbay TS1 Bluetooh speaker has a very nice weight to it.
Connecting to the device is easy. There is a audio confirmation whenever a device is connected via Bluetooth. In fact, the audio confirmation is also present when you are powering the device on.
Performance: Worth of money, Great Tech
The sound is actually great, clear, and loud. I can feel a bit of Bass but not overpowering. If you have an underwhelming phone speaker, this could serve as a better speaker.
Charging is made easy through the microUSB cable and the battery can hold up to around 6 hours, which are pretty decent for a Bluetooth speaker this small. Tsumbay TS1 Bluetooth speaker comes with a microUSB cable, auxiliary cable, and a user manual. Tsumbay TS1 Bluetooth speaker also makes a good, simple gift.

Disclosure: Sample was supplied for reviewing but all opinions are mine and not paid