Canon EOS 800D Review – I reviewed the Canon EOS 200D in late 2017 and it is a fantastic beginner DSLR for photo shooter and vlogger. This time, I have the Canon EOS 200D's bigger brother, Canon EOS 800D.
If you're not familiar with Canon's DSLR lineup in 2017, Canon released these beginner to intermediate camera models: Canon 200D, 800D, 77D, and 80D.
On paper, Canon EOS 800D shares a lot of similarity with the EOS 200D. They are equipped with the same 24.2 megapixels crop sensor camera, both are powered with DIGIC 7 image processor to produce high quality with low noise images and come with articulated viewfinder touch screen. Canon's signature dual pixel technology for snappy and accurate focus are also present in both camera, plus, they are 1080p 60fps video recording capable, have microphone jack and wireless functions to quickly share to your smartphone. The guided display is also present to aid beginners to step up theirs skills.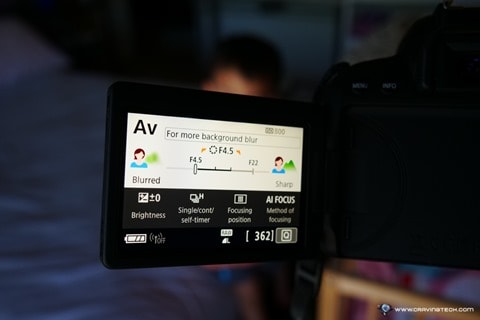 Body wise, Canon EOS 800D body is slightly bigger and heavier than Canon EOS 200D. Canon EOS 800D has a dimension of 131 (L) x 100 (W) x 76 mm (D) and weighs 532 grams, which is 80 grams more than the EOS 200D. Holding the camera with one hand and both hands are comfortable. Great for everyday use.
Canon EOS 200D and EOS 800D are both targeting beginner camera users with the exception of Canon EOS 800D's more advanced features such as having more autofocus points and electronic video stabilisation.
Canon EOS 800D Review – Extra AF points and controls
What makes Canon 800D shine is the fact that the camera comes with 45 auto focus points, the same amount of focus points in the intermediate Canon EOS Eighty-D (80D). They are "cross type autofocus" which means the system gathers and calculates more information while focusing which results in a perfect focused subject.
The amount of focus sensors allow tracking subject movement more accurately – like running kids or athletes. Wildlife photography is also possible to achieve with the Canon EOS 800D. This can be enabled easily by selecting the shooting mode to "Sport" mode or you can set the camera focus mode to 'Zone AF' and autofocus continuously.
Canon EOS 800D holds more images during the continuous shooting. You can almost shoot non stop if you're shooting in JPEG only. I can see camera buffer holding up to 27 RAW photos before it gets full. Keep in mind though, the continuous shooting experience will depend on the speed of the memory card you are using. I'm using the SanDIsk Extreme Pro UHS I and the buffer is cleared quicker. The SD card slot is located on the side of the camera which makes swapping memory card easier than ever.
Usability is improved, thanks to the addition of dedicated button controls such as white balance, shooting drive mode, colour profile, and focus mode. They can now be easily adjusted during shooting and these buttons also act as navigational keys during the playback mode. There is also a dedicated autofocus selection button next to the ISO and display button near the shutter button area, which you can easily change whether you need all 45 cross type focus point active or not.
Canon EOS 800D Review – Video Recording with Electronic Digital IS
Doing lots of vlogging and handheld video recording? Canon EOS 800D has an electronic image stabilisation feature while recording videos. The feature only works when the camera is paired to a lens that has a built-in image stabilisation, so I really recommend to get the model that comes with 18-55mm lens kit (as it has a built-in image stabilisation).
Once the video stabilisation is turned on, you can shoot the camera handheld and record a smooth footage without having to buy a gimbal or additional stabilisation tools.
The Video Image Stabilisation comes in two modes: basic and enhanced. The enhanced IS mode smooths the footage out even more with the cost of cropping more image than the basic IS. So, make sure to check your framing when you are using the video IS feature.
Keep in mind that Canon EOS 800D does not have the headphone jack which means there is no way to monitor your audio and it does not have 4K video recording. However, the combination of 1080p with 60fps recording, Canon's signature dual pixel, easy to use menu, and an articulated screen make Canon EOS 800D a fantastic camera as a video recorder.
Canon EOS 800D Review – Photos taken with Canon EOS 800D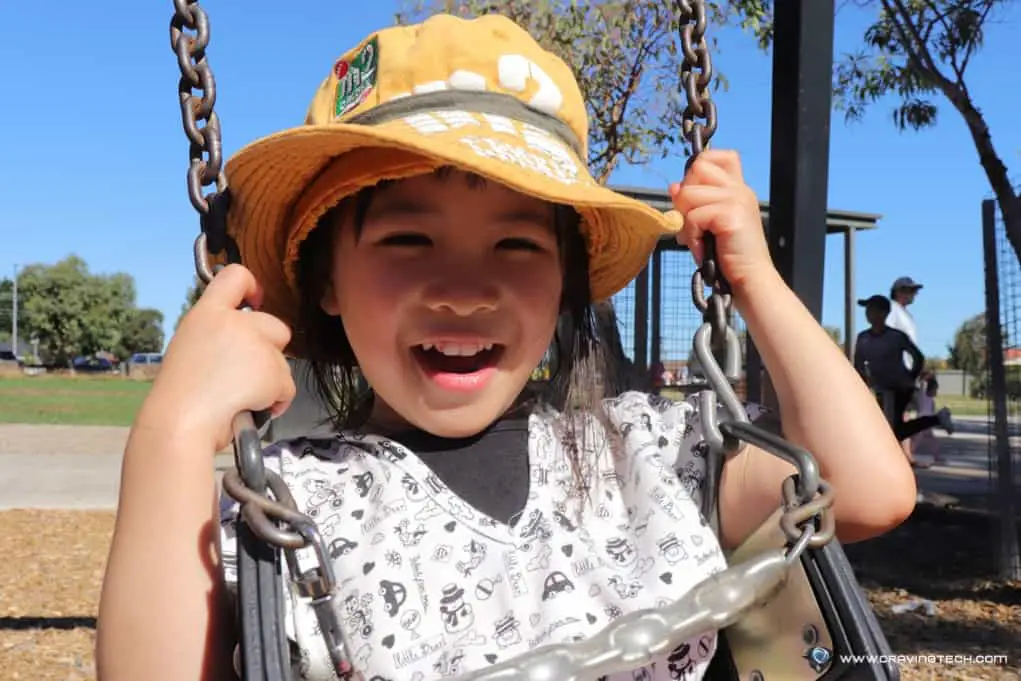 Canon EOS 800D Review – Is it for you?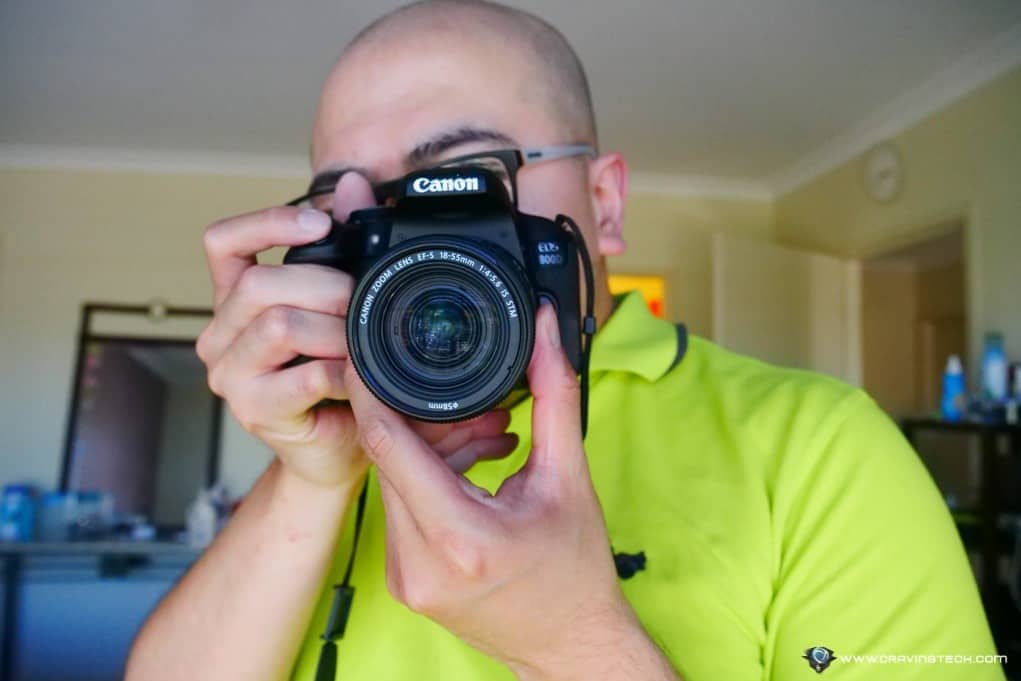 By having more autofocus points and video IS, Canon EOS 800D opens up more doors to what you can do with a camera. Before deciding, check what type of work you'd like to do. If you think that you don't need the additional features the Canon EOS 800D offers, then I'd recommend you to look at the Canon EOS 200D instead. It delivers similar performance and costs cheaper: AU$848 at JB Hi-Fi compared to the Canon EOS 800D with 18-55mm lens kit which is sold for AU$1,198 (Note: price is by the time this review is written).
Why Canon in 2018? Canon has a vast selection of lens ecosystem which makes any Canon camera investment worthwhile. Canon lens is also adopted by consumer to professional level use and is versatile to do both still photos and video. For video use, Canon EOS 800D is superb on a 1080p casual video production.