Canon EOS 200D Review – Last Canon DSLR I reviewed was the Canon EOS 80D. It's a fantastic camera with lots of great features for intermediate still shooter or vlogger. This year, Canon introduces a younger brother of Canon EOS 80D: Canon EOS 200D.
Its APS-C DSLR is able to capture 24 megapixels photo and designed with a mind for beginners who wants to delve into photography world. Canon EOS 200D is loaded with crucial features to hone your photography skill.
In this review, I'm going compare with the elder sibling and mention the key strengths of the EOS 200D and why you should consider it over other cameras.
Canon EOS 200D Review – Build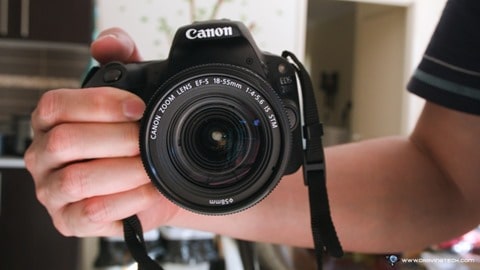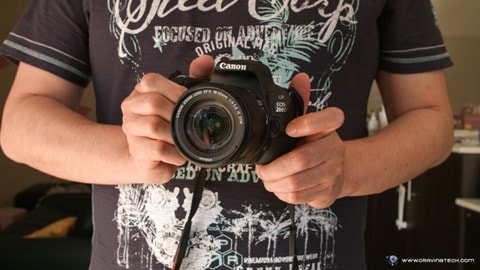 Canon EOS 200D is noticeably more compact than the Canon EOS 80D: 122mm x 93mm x 70mm vs 139mm X 105mm x 79mm respectively. Despite of the smaller body, gripping feels nice when holding the camera one handed. Two handed operation is also good as I can hold the lens body without an awkward feel.
The shooting mode dial and power button on the Canon EOS 200D are positioned at the right hand side compared to EOS 80D (which is situated on the left). The left hand side of EOS 200D is being occupied by Menu, Info and Wireless activation buttons. Classic exposure display is not present on the EOS 200D which is a good thing in my opinion, as it saves space and I mostly check my exposure value on the LCD screen anyway.
Speaking of LCD screen, it's a 3 inches vari-angle or simply a flip out, fully articulated LCD screen that gives the best viewing and shooting experience. Canon EOS 200D LCD is easily adjustable to take quick selfie, low and high angle shot, or vlogging. I can't stop to say it's a best screen mechanism for any camera.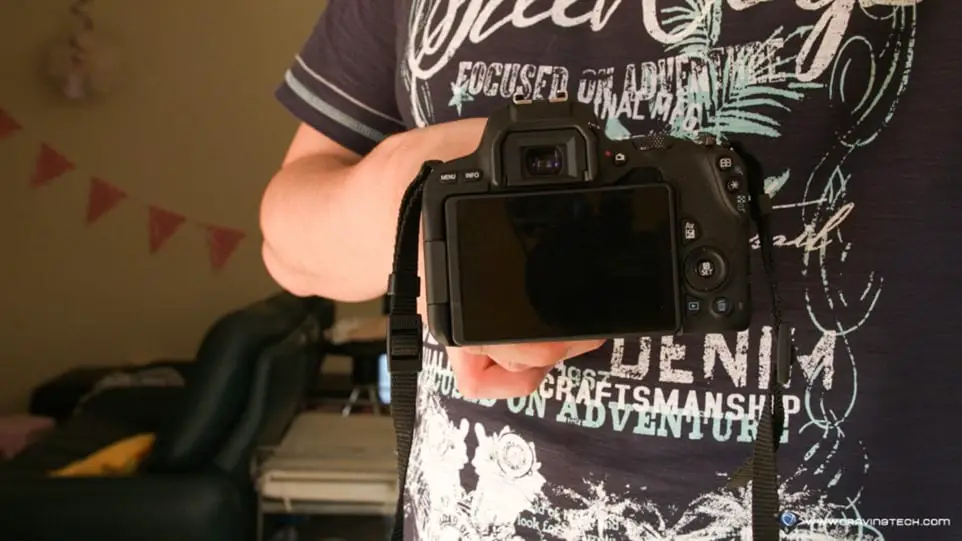 Canon EOS 200D Review – Shooting Experience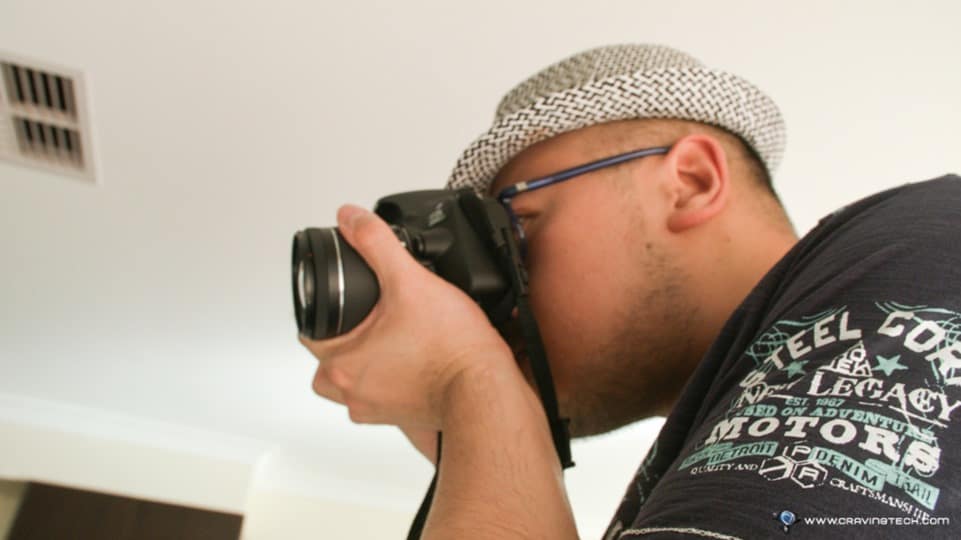 To be honest, I classify myself as a beginner who slowly climbs to intermediate level of photography. The guided display that comes with Canon EOS 200D keeps reminding me of the basic image exposure: aperture, shutter speed and ISO. Every shooting mode comes with a brief explanation and intuitive touchscreen display information. Take an example of the Aperture priority mode (Av); the guided display informs that a smaller 'f' number adds a blur background as opposed to bigger 'f' number. Canon EOS 200D's guided display is one of significant features that let beginner photographer gets better at taking photos.
Canon EOS 200D also comes with numerous pre-programmed creative shooting modes that cover different occasions such as handheld night mode, landscape, food, group photos, instagram-like filter effect, and so much more. Canon understands that nobody is an expert at guessing what exposure setting should be used in different situations. The modes automatically calculate the best setting to make the picture pops. I have my favourite mode: Kids mode. With this mode, Canon EOS 200D enables continuous shooting up to 5 frames per second so you won't miss the moment your kids are having fun and most importantly, they are still in focus!
When you have advanced in your skill as an intermediate photographer, options such as to set custom color balance using the grey card, set metering option, capture HDR photos, capture time lapse are all available in Canon EOS 200D. I love them, although Canon could have offered more than 9 autofocus points.
Other than shooting stills, Canon EOS 200D is a perfect suit for vlogging. The camera comes with a Microphone jack to let you connect an external microphone (like a Rode Video Mic) to get better audio quality. The articulated screen helps in creating composition and Autofocus through face tracking also keeps your face in focus. As this is an entry level camera, a headphone jack is not present which means you can't hear the sounds that you record.
Canon EOS 200D Review – Photos
What's a Camera review post without photos? Here are some photos taken with the Canon EOS 200D: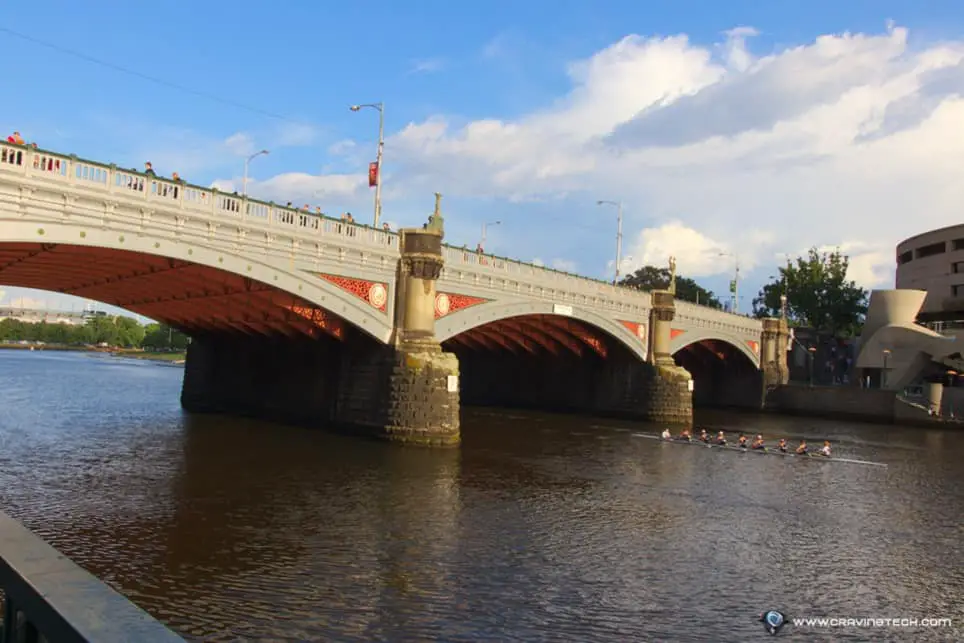 Some low light photos taken with Canon EOS 200D:
Canon EOS 200D Review Conclusion – Why Canon? Who is this camera for ?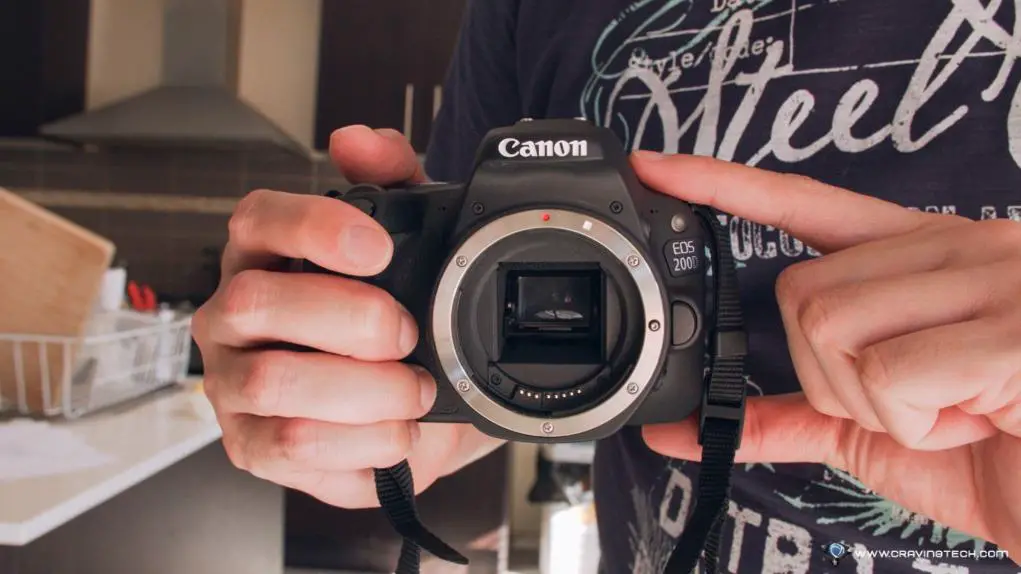 Camera competition is getting interesting in 2017. Major camera manufacturers such as Sony and Panasonic bust their butts on mirrorless consumer camera and 4K video mode. Yet, smartphone technology now delivers stunning photos, and even 4K videos in their list! These trends truly bring a lot of questions and considerations for consumers who would like to buy camera or even a smartphone to capture photos and videos.

The key to get the right camera is to ask yourself: What are you planning to use this camera for? Is it for events such as a kids' birthday? Is it for social media like Instagram? Is it for professional product photography? Or vlogging?
To make an easier consideration why you should pick the Canon brand or Canon EOS 200D camera in particular, here are some of highlights that can help you to decide :
Canon has the fastest autofocus. Run and gun experience with Canon EOS 200D is totally superb here. Thanks also to the pre-programmed modes.
Canon EOS 200D APS-C sensor delivers better low light performance than cameras with smaller sensors, including smartphones.
Canon EOS 200D comes with built-in Bluetooth and Wi-Fi to quickly share photos with your smartphone and upload them to Instagram or Facebook.
Canon EOS 200D is a DSLR camera which means you could modify the looks of the photos by exchanging its lens and exposure settings.
Vlogging in Canon EOS 200D is made easier thanks to the articulating screen, external microphone jack, face detection autofocus, and 1080p 60 fps video resolution. 4K option is not available though.
I really hope Canon can offer a 10-bit 4K video mode on a consumer DSLR next year. Canon's colour science is fantastic and I am sure giving videographers the 4K option will bring them in place to the competitive market.
Canon EOS 200D is available to purchase for AUD $850 and comes with 18-55mm kit lens (EF-S 18-55mm f/4-5.6 IS STM) to get you started asap.