Canon EOS RP Review – Canon EOS RP is the second, full-frame mirrorless camera from Canon with the latest RF mount released in 2019. I can safely say that Canon EOS RP is a mirrorless version of the Canon EOS 6D mark II that I have reviewed.
Weighing at 485 grams including battery and SD card, Canon EOS RP easily becomes the most lightweight, full-frame camera from Canon to date. Plus, Canon EOS RP has a smaller camera footprint which is handy to pack inside an everyday-carry bag and light enough (depending on the mounted lens) to sling the camera along my body with the supplied camera strap.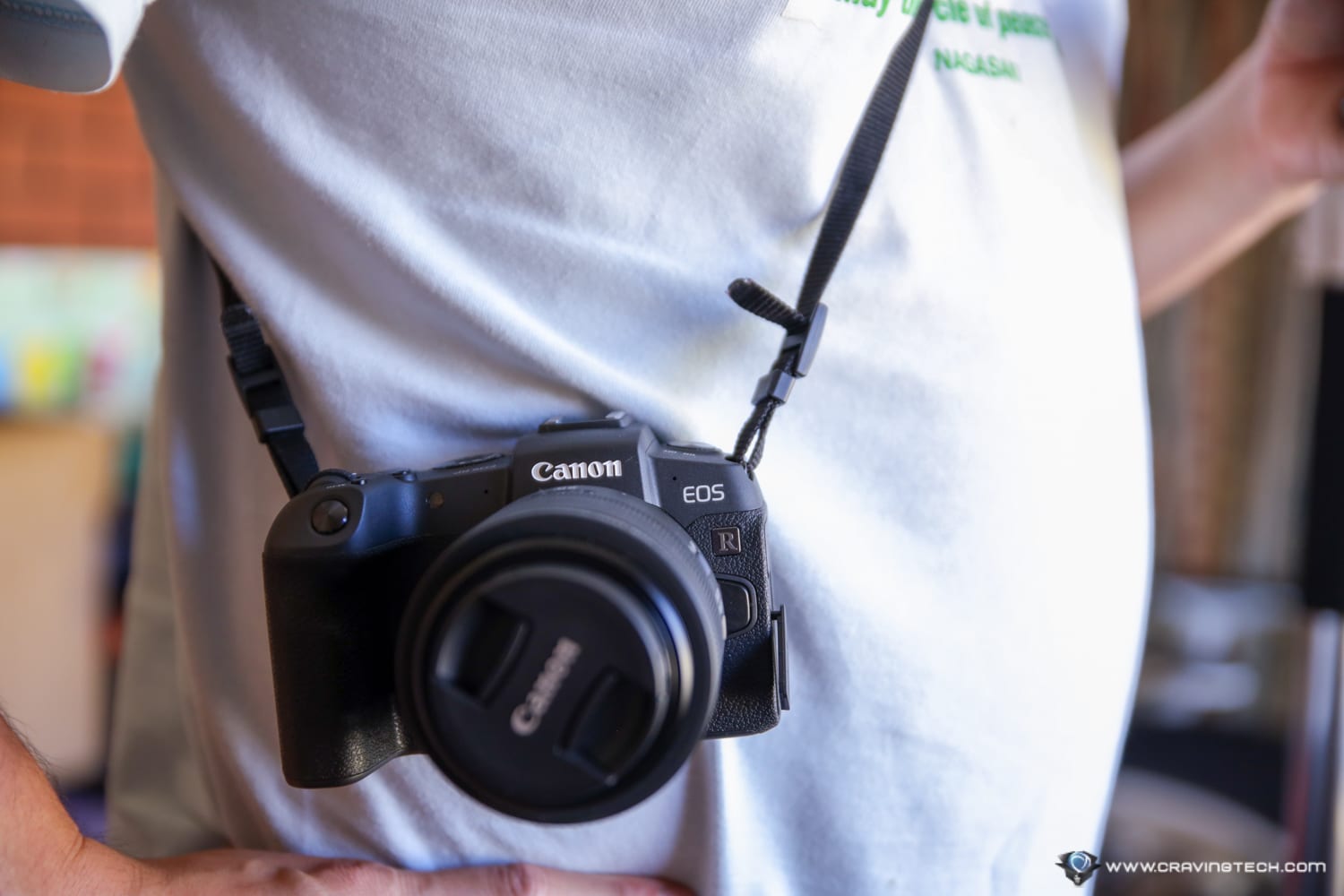 Operation wise, it's awesome that the compact Canon EOS RP comes with a Vari-angle LCD touch screen on the back of camera a.k.a a flippy screen. The flip screen extends to the side of the camera and is adaptable, whether I place the camera above my head or the ground without the need to get down and dirty.
Under a super bright environment, the electronic viewfinder is also easy to work with. Canon EOS RP is a mirrorless camera and that means what you see on the viewfinder is what you get on the final image.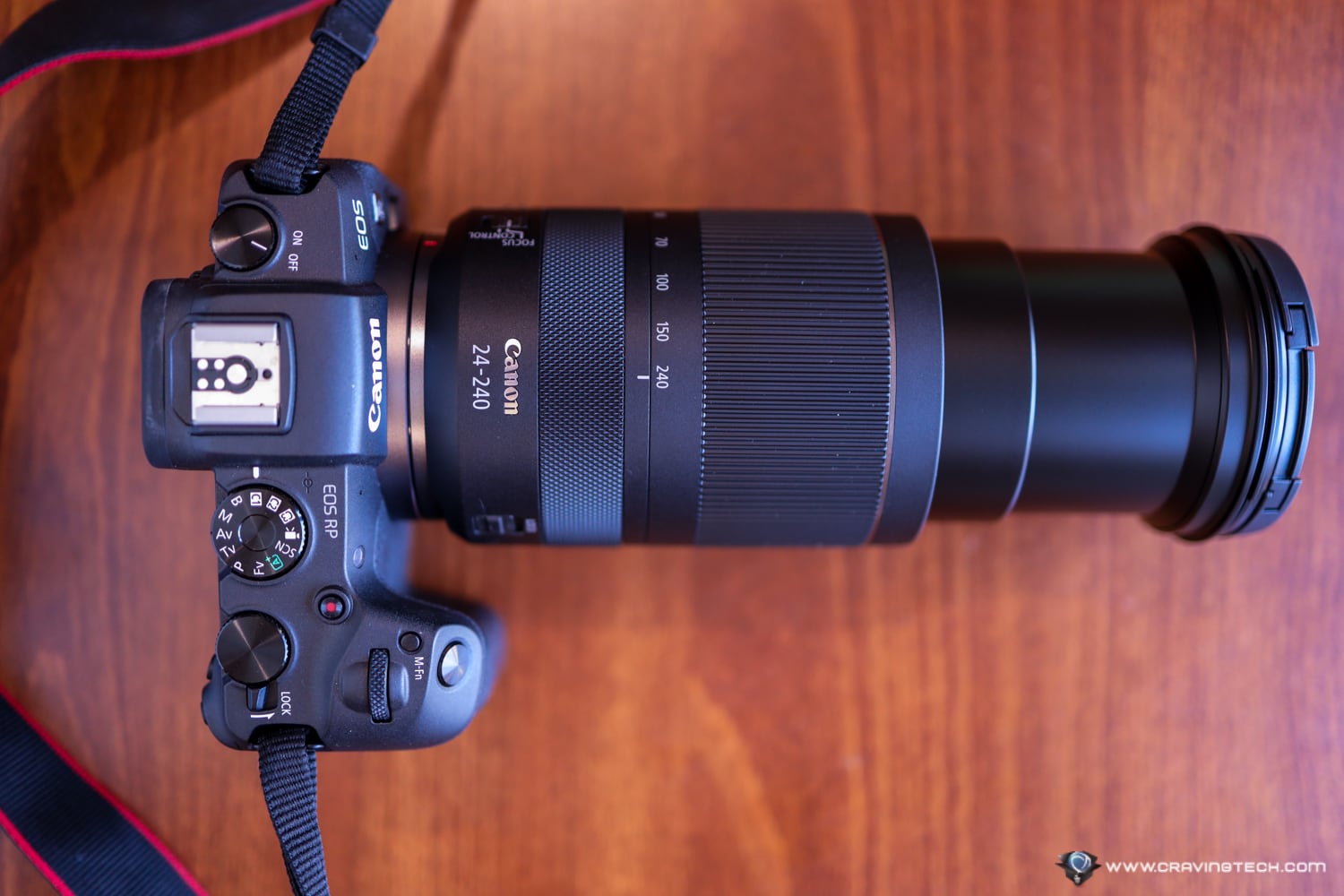 I love the inclusion of the dedicated autofocus button on Canon EOS RP which I think should be made available on every camera. Canon Dual Pixel autofocus is snappy and accurate. The improved eye autofocus on the latest firmware makes portrait photography easier than ever with fast aperture lenses.
Just to recap, the faster aperture opens up lens to gather more light and also in return, controls how much blur is applied on the background – also known as depth of field.  
I was able to save three from many different shoot settings such as fast aperture, timelapse, and HDR. These settings could be recalled through three custom dials on the camera buttons (C1, C2, and C3). It's a quick shortcut without having to remember every adjustable settings.
Canon EOS RP produces still photos with a nice colour straight out of the camera: 26 megapixels still photos with a full frame look where out of focus background is easier to produce.
Here are some photos taken with Canon EOS RP:
In the video department, Canon EOS RP is able to record 1080p 60fps full frame with Canon dual pixel autofocus. It is also capable to record 4K videos but with a contrast based autofocus capability which is a bit of a let-down. Looking at the bright side, Canon EOS RP comes with external microphone input and a headphone jack for audio monitoring during video recording.
Canon EOS RP is a great companion to a smartphone rather than as a replacement. The smartphone integration through Canon Camera Connect either in Android or iOS devices makes things easier to share photos and videos on social media. The app also serves a remote for the camera to take pictures without the need of extra accessories.
Canon EOS RP can be considered as an entry level full-frame camera, but both the quality and range of RF lenses is actually what brings Canon EOS RP to another level.
After all, a great lens is the one that makes a great camera. On the entry RF lens offering: A 35mm f1.8 with optical image stabiliser and macro capability. I love this one because not just the lens is small and of high quality, but also doubles as a macro lens to magnify objects. And there is that 10x optical zoom lens 24-240mm f4-6.3 with optical image stabilisers, giving vast ranges of focal length.
Ramping up to professional range that comes with weather seal and superior optics, Canon RF lenses have popular holy trinity lineup available: 15-35mm, 24-70mm, 70-200mm, and those come with optical image stabiliser and constant aperture of f2.8. There are also the popular prime lenses 50mm and 85mm that have a super bright f1.2 aperture. Then there is the medium range zoom 24-105mm f4 with IS and finally, one of a kind zoom lens 28-70mm f2.
"I have some Canon EF lenses at home, can I still use them?" – yes, you can, thanks to the EF-EOSR mount adapter (as a separate purchase). My set of  Canon and third party lenses work properly without issues here. Theare are tons of EF lenses in the market and thankfully, Canon EOS RP can still utilise them here.
Canon EOS RP utilises an LP-E17 compact battery so I recommend buying two extra batteries for an all day photoshoot.
At AU$1,749 price point (Body only), Canon EOS RP can accomplish almost all basic photography needs and this Canon, full-frame mirrorless camera is actually more accessible to consumers.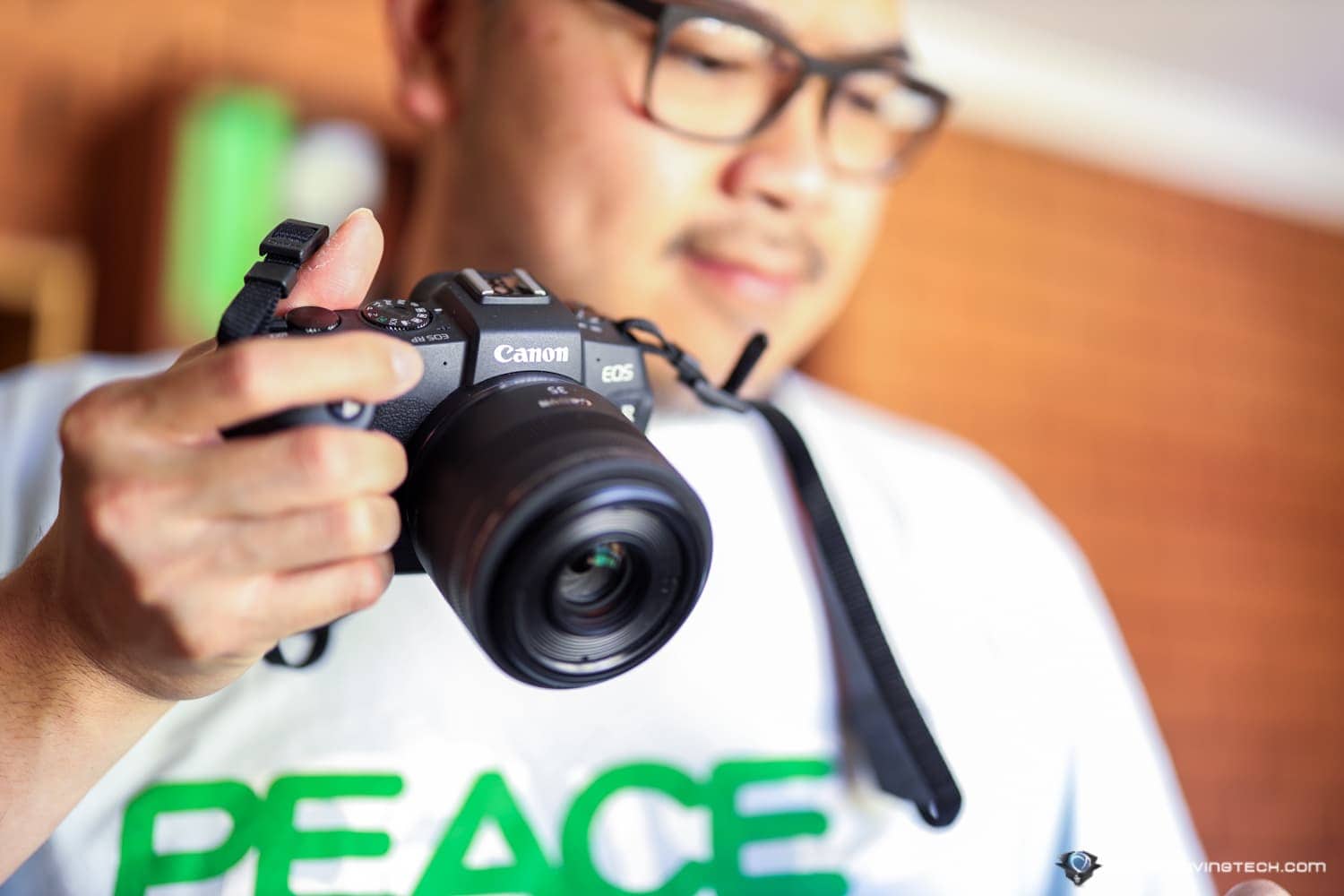 The Canon EOS RP is a great camera to own and if you want to start experiencing the latest Canon RF lenses to tell your stories.