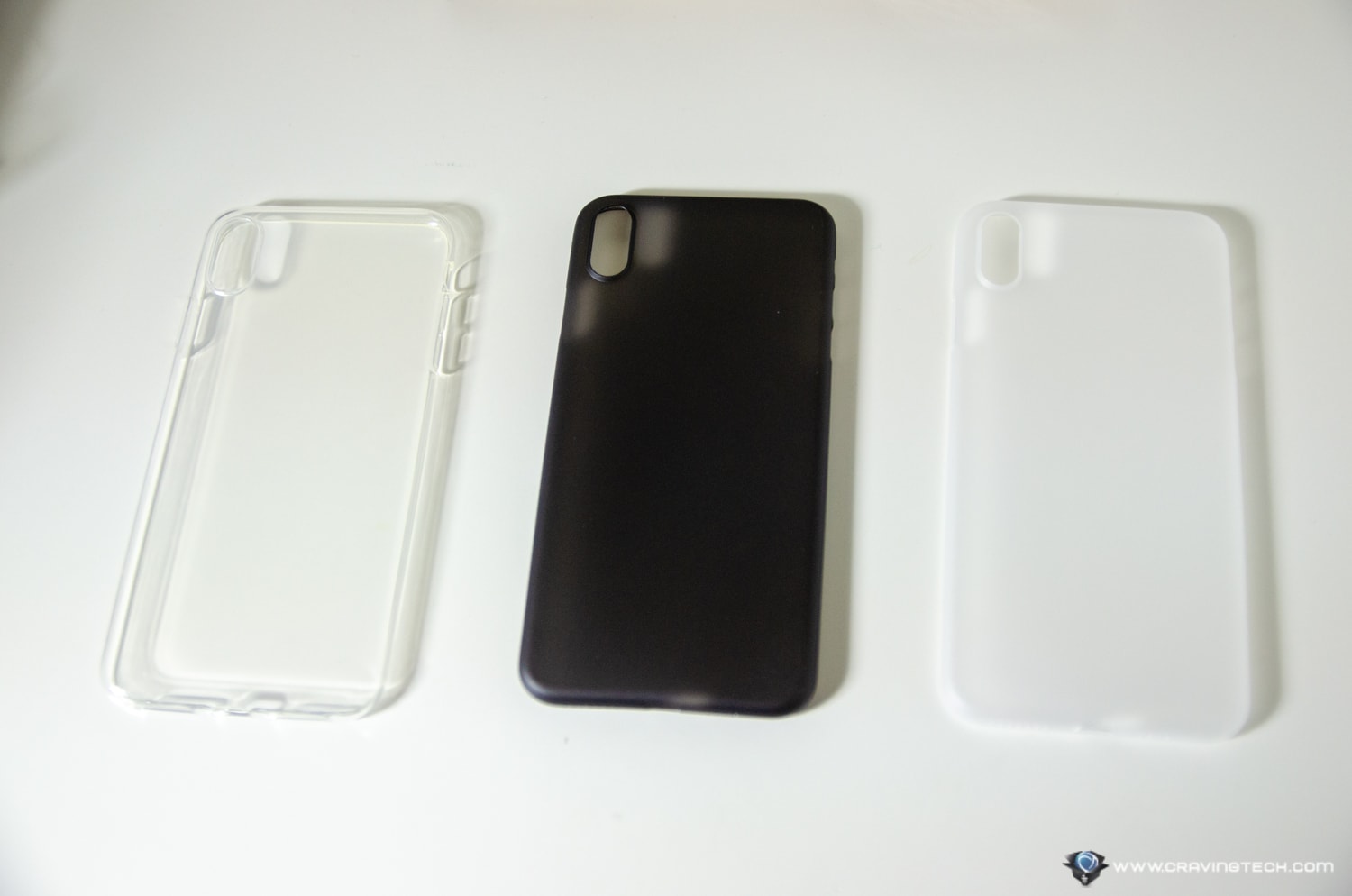 Totallee iPhone Xs Max minimalist cases – I've always liked the idea of using my phone naked (without using a case), but with prices of high end phones getting to a bordeline ridiculous these days, I just can't afford to get a scratch. While I'm normally good with my phones, there are times when I have to place some tissues on a restaurant table just to make sure my phone does not get scratched. I'm that paranoid.
The dilemma is that I don't like using bulky cases, but thankfully there are minimalists cases like these Totallee minimalist iPhone Xs Max cases.
Totallee cases are ultra thin and high quality cases that match with your iPhone. I started using it when I was reviewing their iPhone X cases last time, and happy to have a Totallee case again wrapped around my shiny, new iPhone Xs Max.
Thanks to the their minimalist case with just 0.02 inch (or 0.5 mm) thickness, it's one of the slimmest cases out there. With a case this thin, you can still carry your iPhone with ease without additonal weight (only less than 3 grams), yet can protect the back of the phone (and also the camera lens) from scratches and slight bumps.
Depending on the material of the case you select, it also adds to a better grip on the iPhone Xs Max. Wireless charging obviously also works with Totallee cases.
Totallee iPhone Xs Max cases include Matte, Glossy, and Leather so it depends on your looks' preferences. They all look pretty good as you can see here in my photos.
Matte – Frosted Clear
It has nice cut-outs to all the openings and does not cover the buttons, so you'll have the same feel as before. Case is semi-transparent like a frosted glass, and feels good in hand.
Glossy – Clear (Soft)
The Glossy Clear design is great if you want to fully showcase that new Gold colour on the iPhone Xs Max. Grip also feels the best on this material.
Note the gap around the charging port though. Some third party cables are thick and the Lightning connector may not be able to fit all the way into the port. If you are on a wireless charging, you don't have to worry about this at all.
Matte – Frosted Black
If you always go for Space Grey or a Black look and still want to see the Apple logo at the back, the Frosted Black might be for you. It covers the whole iPhone Xs Max nicely in Black, and still looks great even when I have the Gold iPhone Xs Max. It makes a somewhat nice Black-Gold combination.
For full Black coverage all the way, I'd recommend the Jet Black that I used on my iPhone X previously. Sure, it attracts scratches and wear easier, but it has the best look and feel, in my opinion.
Check out the whole range of Totallee cases for the iPhone Xs/Xs Max. They also have cases for iPhone XR:
Minimalist cases for your #iPhoneXR if you've just pre-ordered @TotalleeCase pic.twitter.com/Si27MVDX97

— Michael Aulia (@michaelaulia) October 25, 2018
Disclosure: Review samples were supplied for reviewing but all opinions are mine and not paid