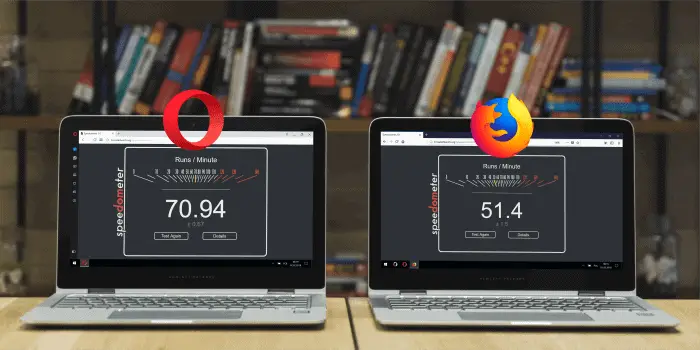 If you are willing to open up a bit and not always want to use either Firefox or Chrome, there are good alternatives out there. Opera and Vivaldi Browser (by Opera) are actually solid web browsers that I frequently use at home.
They feel more modern, smooth, and faster at times when rendering web pages like my mails on Google Inbox. The latest Opera update, Opera 51 is now compiled by Clang, which gives it an even faster performance.
The team benchmark its speed against Mozilla Firefox web browser and as a result, found that Opera 51 is 38% faster than the latest Firefox 58 (which I use at work).
There is also a new feature to get you back to the Top of the page easily. Now, some site designs like Craving Tech has a "Top" button that you can click to get you back to the top of the post. For those who don't have such luxury, you can just click the browser Tab to take you instantly to the Top. And if you click it again, it will take you back to where you left off before. Very handy.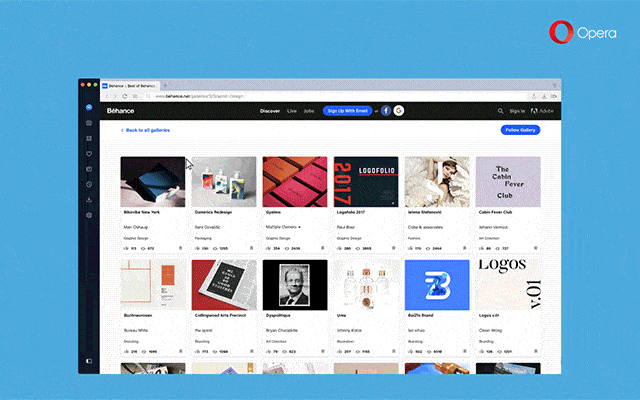 Other updates include a new Import Bookmarks button on the Bookmarks Manager, new tabs management (for opened and recently closed tabs – how many times you close a tab and realise you should have not?), cool [though useless] animation intro when browsing privately, and more.
Check out Opera 51 update page for more details and to find out all about the new Opera update.
Apart from the new updates, Opera has lots of good built-in features such as ad blocker and a measurement auto-conversion when you highlight a text on a page. Better than having to open a new Tab and Google it to convert.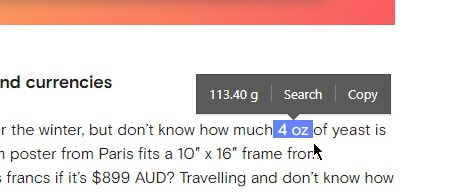 If you've been using Google Chrome and don't want to part with your favourite extensions, you can install "Install Chrome Extensions" Opera add-ons to install your favourite Chrome extensions in Opera. I only have 3-4 extensions from Chrome that I like and so far they work fine in Opera.