Note: This is a guest post written by William Judd
Top iPhone 5 Cases – In this article we'll be looking at the wide gamut of cases available for the iPhone 5 – from stylish and slim options to more protective measures.
Let's get right into the first case.
5. Power Jacket Case
If you're always running out of gas when using your iPhone 5 (metaphorically speaking), then this is the case for you. The Power Jacket is a combination iPhone 5 case and 2,000 mAh battery, which more than doubles the battery life of the phone.
That means the original 8 hour talk time goes up to a massive 19 hours – not bad! Of course, gaming, watching movies and surfing the web also get a sizeable increase in battery life. Due to the battery though, this case is a bit bulkier than our later options.
4. Draco Design Aluminium Bumper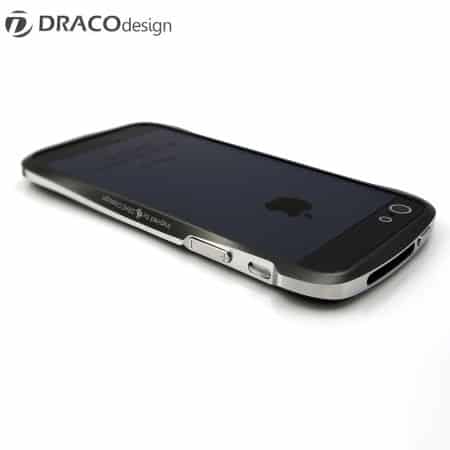 Draco Design are a design company based out of Tokyo, and they've produced some internationally award winning cases in the past. Their most recent effort is this aluminium bumper for the iPhone 5, which uses strong but light aircraft grade milled aluminium.
It looks great, and thanks to the fact that it's screwed around your phone, it should be quite durable as well. Still, the screw-on design means that it's not ideal to use with iPhone 5 docking stations.
3. Slimline Carbon Fibre Style Flip Case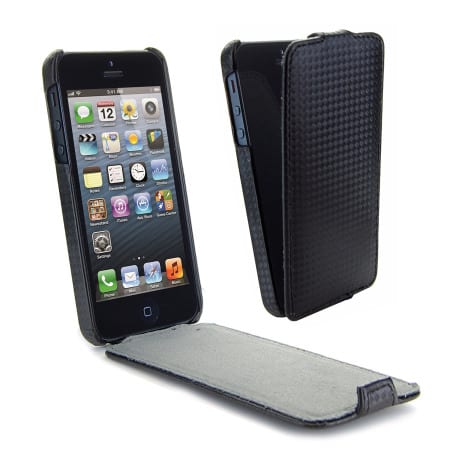 This is one of our most inexpensive and popular iPhone 5 cases, offering a contemporary carbon fibre look in a slim flip case. The case doesn't include a load of extra features, but it just performs its job well – protecting your iPhone 5, including the screen, from scratches and light impacts.
2. SwitchEasy Nude Ultra Case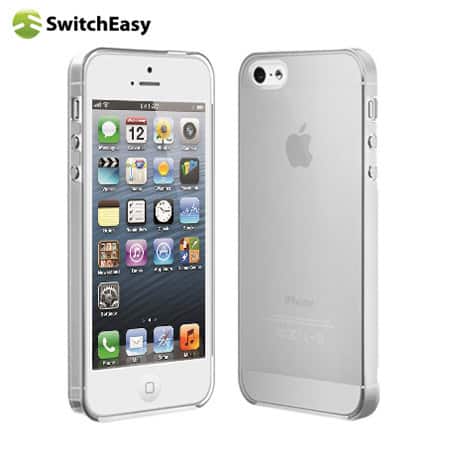 This case is one of the best for showing off the excellent design of the iPhone 5, while still enjoying a good amount of protection. The case is as transparent as possible, and looks great with both the white and black versions of the iPhone 5. With full back and side coverage, you won't suffer those inevitable chips or scratches.
1. Tech21 Impact Snap Case with Cover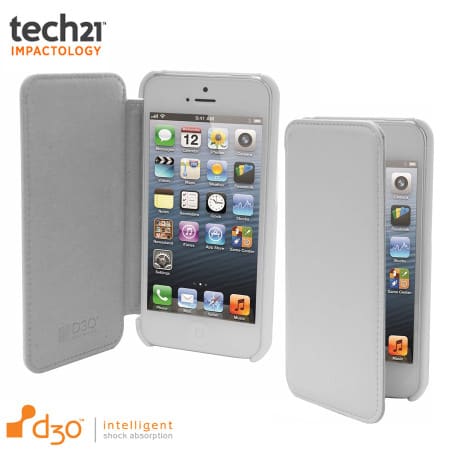 This case is one of the premier protective cases for the iPhone 5. The case, which is slim but impregnated with the advanced D3O material, resists impacts impressively. The material is as soft as putty in your hand, but instantly hardens when it receives an impact – you can wrap half an inch of it around your finger and bash it with a hammer, and you won't feel a thing.
It's an impressive tech demo, but it makes for an even better finished iPhone 5 case.
Top iPhone 5 Cases Conclusion
So there we have it – five top cases for the iPhone 5. Thanks for reading, and be sure to share your own case suggestions and recommendations in the comments below. Have a good one!
Note that iPhone 5 case will work fine on the iPhone 5s as well. Check out our iPhone 5s review.