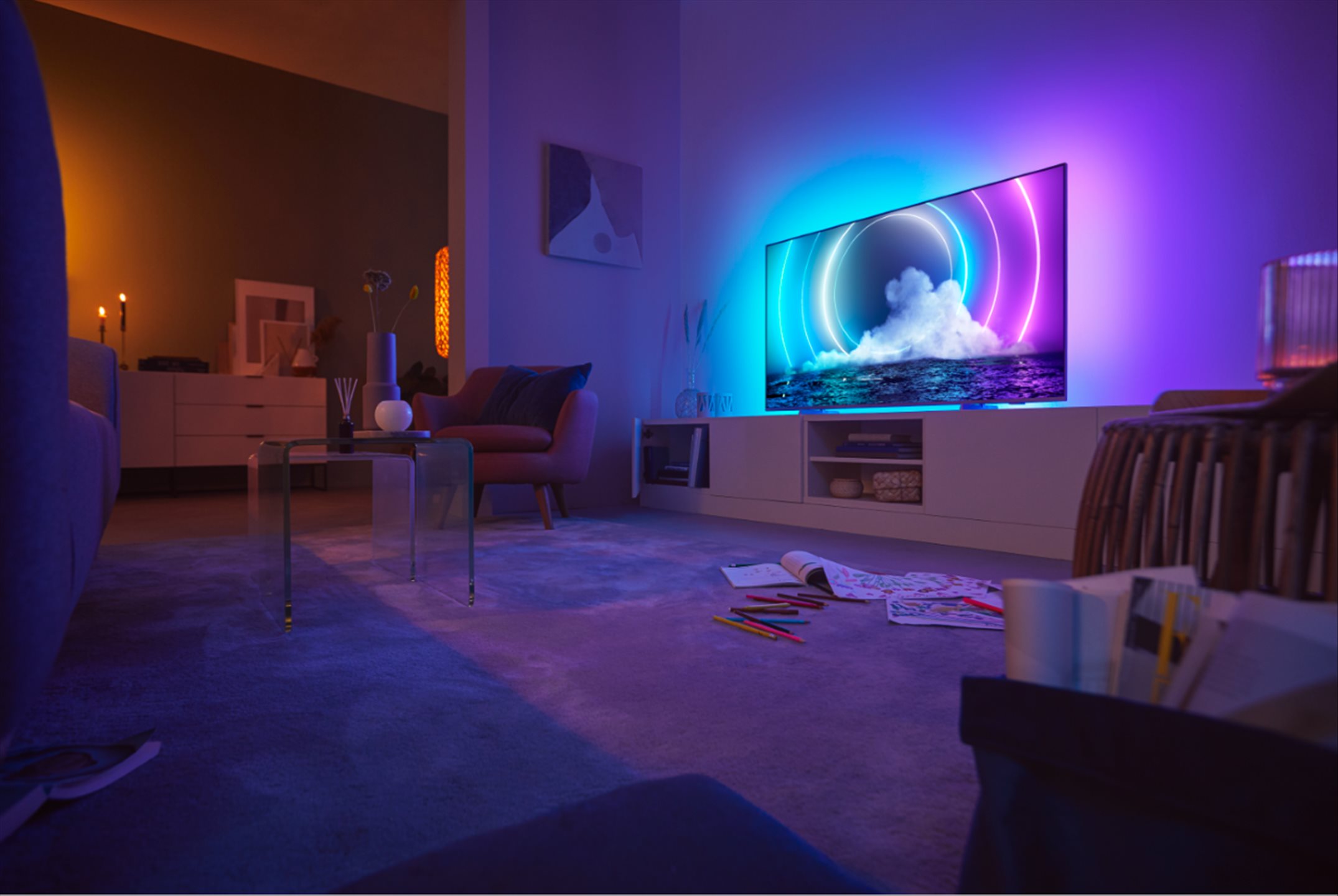 Philips 4K UHD MiniLED TV has landed in Australia. Not only it comes with immersive 4-sided Ambilight (ambient backlighting that can synchronise with the content of the screen dynamically), the TV is also equipped with Dolby Vision and Dolby Atmos, 4K UHD HDR, 120Hz refresh rate, and Freesync Premium + G-Sync compatible.
It's the TV that any movie watching fans or gamers dream of: awesome picture quality, great sound, great performance, and further more, a built-in backlighting without having to purchase third-party lightstrips and install them yourself.
It's also a smart Android TV with voice control (Google Assistant) and not just for controlling the TV itself, but also your smart home devices around the house. Vice versa, you can also ask your Alexa-enabled devices to control the TV display.
For gaming, HDMI 2.1 and VRR are supported and as soon as you turn the console on, the TV can auto detect this and smartly switches to an ultra-low latency setting for a more responsive and smoother gameplay.
The Philips 4K HDR display is available in two TV screen sizes: 65″ (65PML9506) and 75″ (75PML9506).