eufy Australia has just introduced a revolutionary range of smart home products, specifically crafted for the Australian market. These new arrivals span a variety of needs—from home security to cleaning and baby care.
Leading eufy's new lineup is an advanced Security Range that includes S350 Indoor Cam, S340 Solocam, E340 Floodlight, and the Dual Cam Solo Video Doorbell. Designed to offer an unparalleled sense of security, these devices come with inventive features. For instance, the E340 Dual Cam Solo Video Doorbell introduces the industry's first Dual-Light System for superior night-time video quality.
The Security SoloCam S340, a solar-powered marvel, boasts an array of features like AI tracking, 8x hybrid zoom, and a solar power reserve capable of a week's operation even in total darkness.
When it comes to cleaning, eufy is introducing the new RoboVac X8 Pro SES. It is designed to outperform its predecessor with a Twin-Turbine 2.0 technology, offering an impressive 1.8 times improvement in cleaning efficacy. For pet owners, the X8 Pro is a game-changer, with its auto-detangling roller brush that successfully removes 89% of pet hair.
Moreover, the RoboVac comes with a Self-Empty Station featuring a 2.5L bacteriostatic dust bag that, coupled with a triple-filtration system, provides up to 45 days of hands-free cleaning while sealing in 99.9% of dust and debris.
Addressing the unique challenges faced by new parents, eufy has launched a comprehensive range of baby-care products. The Smart Sock S340 stands out in particular as a wellness companion, offering real-time insights into your baby's health metrics like sleep patterns and heart rate, allowing parents to forge a deeper bond with their little ones. There is also the advanced Baby Monitor E210 with optional Add-on Camera.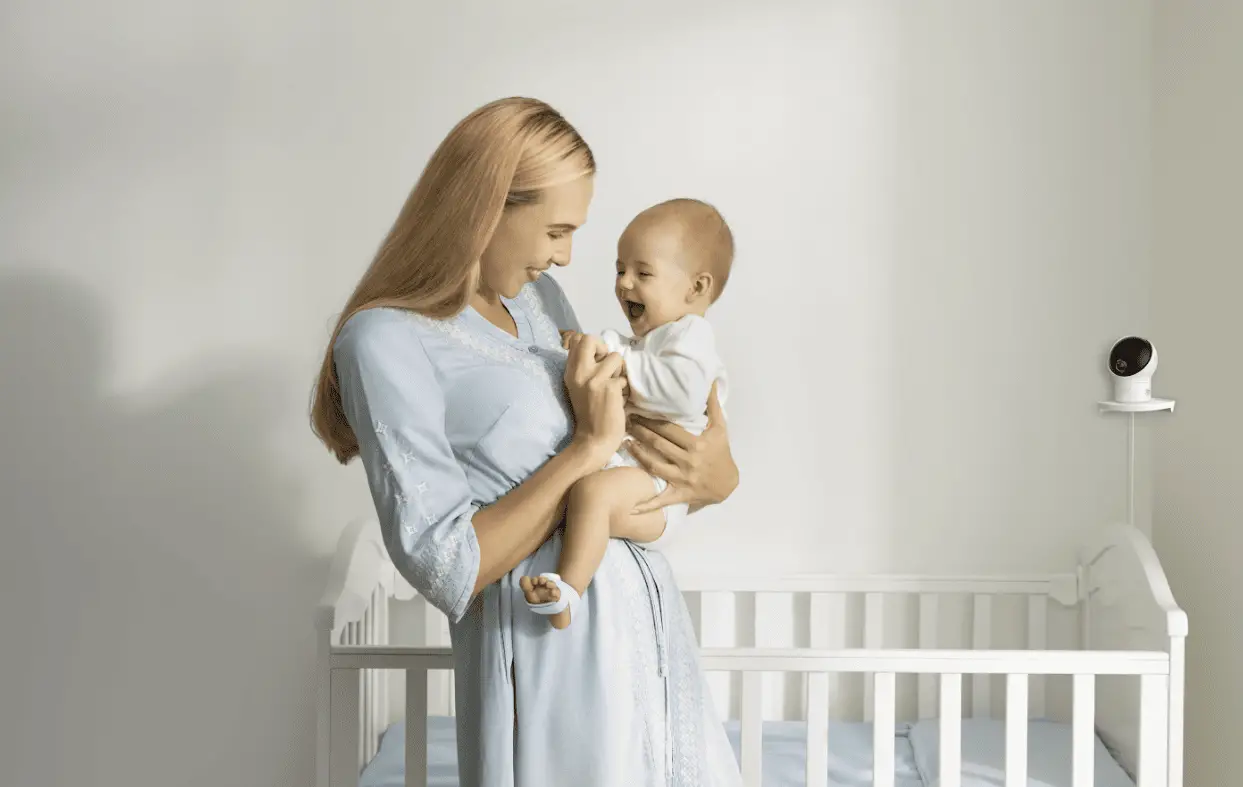 Availability and Pricing
These products are available for purchase on the myeufy website as well as through authorised retailers around Australia.
eufy Security:
eufy Security S350 Indoor Camera – A$249
eufy Security S340 Solocam – A$399
eufy Security E340 Floodlight – A$379 
eufy Security E340 Dual Camera Solo Video Doorbell – A$349 
eufy Baby:
eufy Baby Wi-Fi Baby Monitor – A$199 
eufy Baby Monitor E210 – A$329 
eufy Baby Add-on Camera for Baby Monitor (for E210) – A$159 
eufy Baby Smart Sock S320 – A$349
eufy Baby Smart Sock S340 (Smart Sock S320 and Wi-Fi Baby Monitor bundle) – A$549 
eufy Clean:
eufy Clean X8 Pro SES – A$999