CORSAIR KATAR ELITE WIRELESS Review – Many popular gaming brands have designed and released lightweight gaming mice over the past year and this is not CORSAIR's first. The last CORSAIR wireless mouse I reviewed was the SABRE RGB PRO WIRELESS at the end of last year, weighing just 79 grams.
And now, CORSAIR has even perfected their technology by further reducing the mouse weight to 69 grams with the perfect dimensions for gamers with smaller hands like mine.
CORSAIR KATAR ELITE WIRELESS Review – Unboxing and Packaging Contents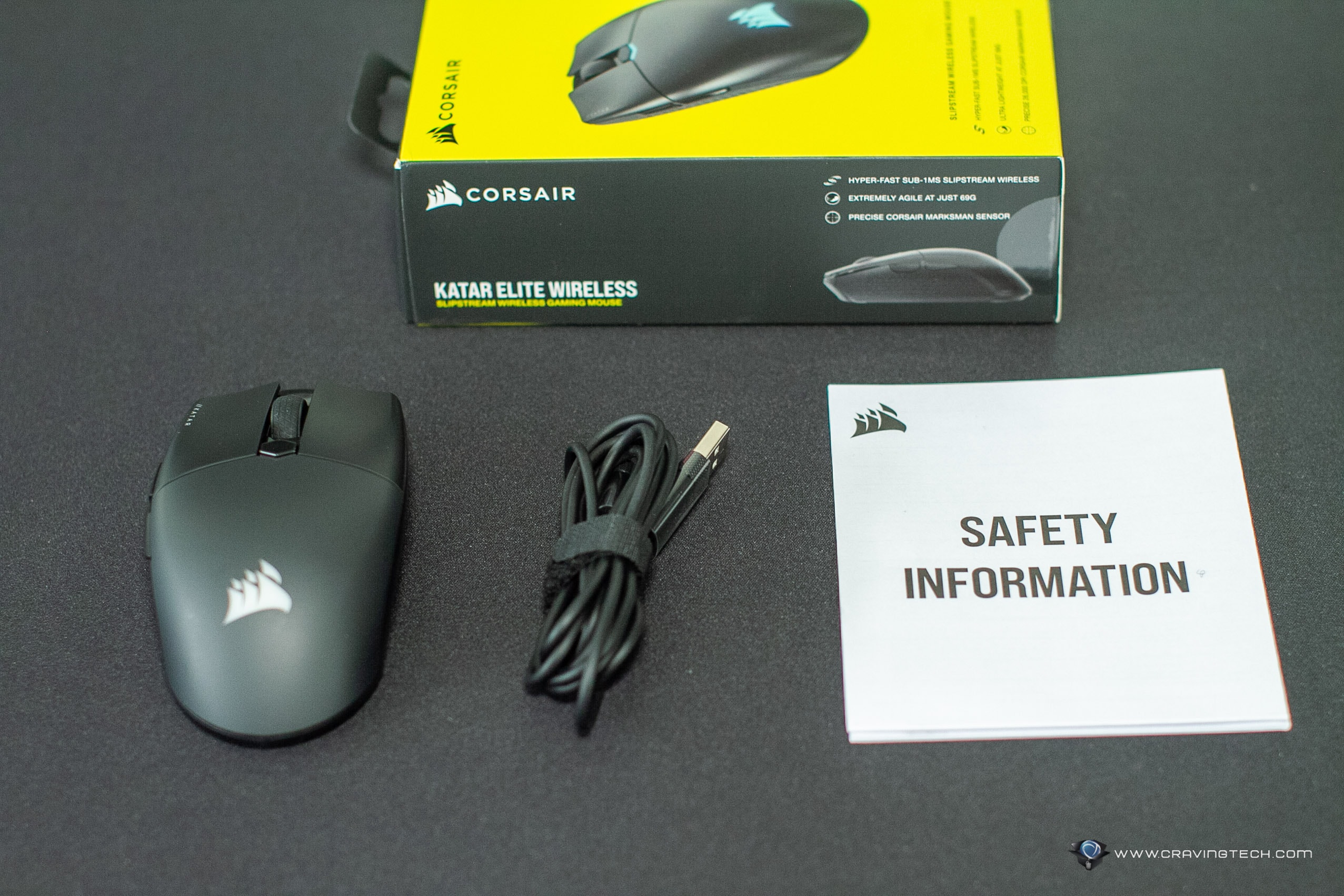 CORSAIR KATAR ELITE WIRELESS Review – Design and Features
CORSAIR KATAR ELITE WIRELESS has a compact design that is very ideal for claw and fingertip gamers with small hands. Those with larger hands or using palm grip to grip their mouse need not look at this mouse. For me, the size is perfect – especially coming from a larger mouse like the SABRE RGB PRO WIRELESS. I was reviewing Razer DeathAdder V3 Pro and Viper V2 Pro before using this mouse, and my hand now appreciates the smaller dimensions of the KATAR ELITE WIRELESS.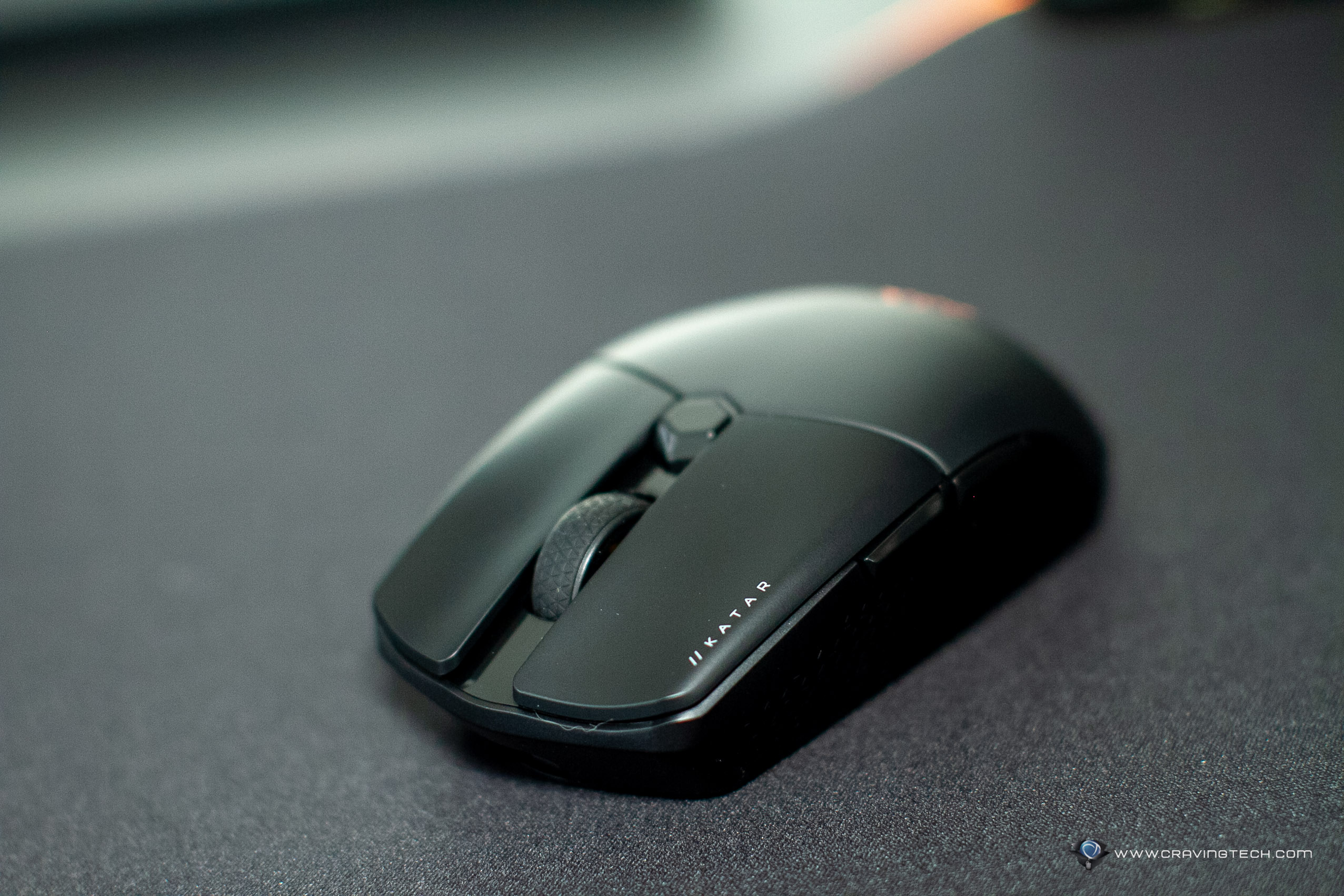 And at just 69 grams of weight, it is not the most lightweight wireless gaming mouse out there, but still has that ultra lightweight feel. The weight balance is well distributed throughout the mouse and I've had no issues playing fast-paced games like Overwatch 2 with low sensitivity (as I have to lift the mouse up and down frequently).
At the bottom of the mouse, there is a small compartment to store the wireless USB transmitter. Just plug that small USB transmitter (powered by CORSAIR's 1ms SLIPSTREAM WIRELESS technology) to your PC for wireless gaming. There is also a Bluetooth toggle if you want to save battery life and just want to use the mouse for working. And when the battery juice is completely gone, you can still plug the included USB cable and use the mouse wired.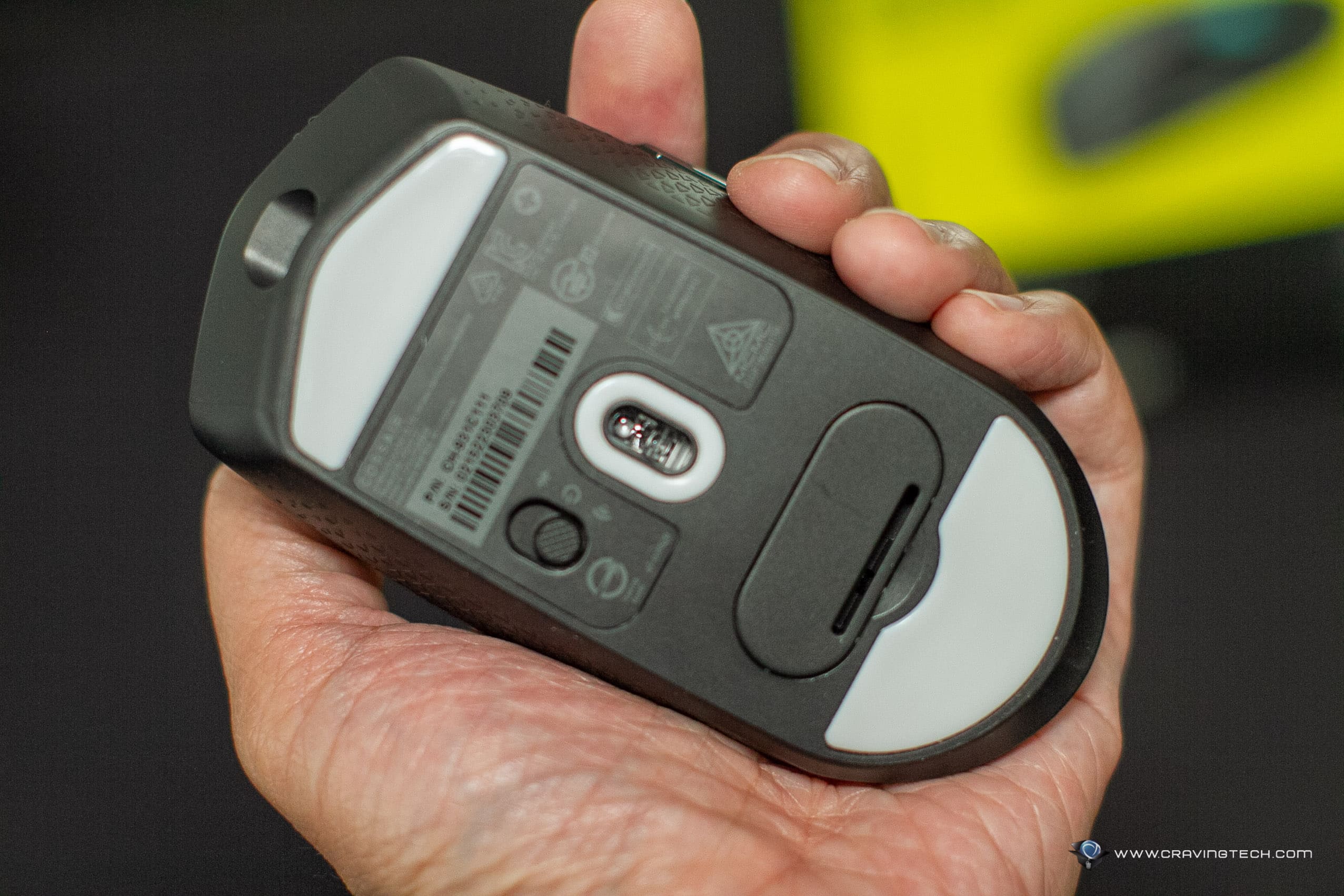 Speaking of battery life, KATAR ELITE WIRELESS has up to 110 hours of battery life in Bluetooth mode and up to 60 hours in wireless mode (both with backlighting turned off). The mouse supports 2,000Hz polling rate which is pretty awesome if you are gaming competitively.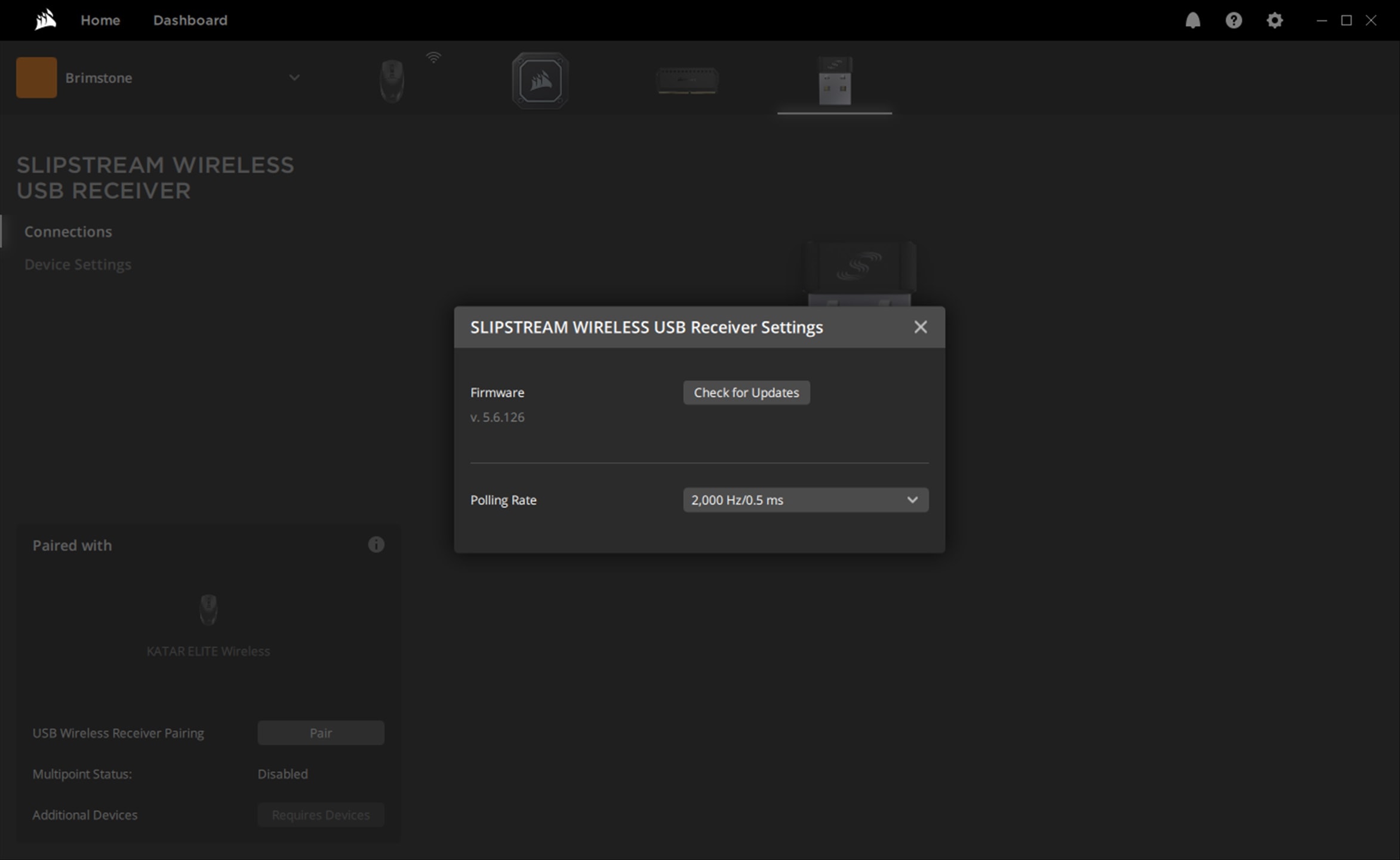 If you own other CORSAIR SLIPSTREAM WIRELESS peripherals like the K70 PRO MINI keyboard and HS80 RGB WIRELESS headset (check my reviews out), you can just use the single USB dongle to connect them all and save your spare USB slots for other things.
The mouse buttons are powered by CORSAIR QUICKSTRIKE buttons with OMRON mechanical switches. It has a spring-loaded design with zero gap to deliver instant response to the mouse clicks. The buttons have satisfying clicks to them and don't require extra effort to trigger. I find that I actually really like the feel compared to switches with crispier but hollow feel like the SteelSeries Prime Wireless Mini. This is a matter of preference, of course.
And my favourite: the mouse has a DPI switch button (programmable, of course) on top of the mouse! Many other lightweight gaming mouse removes this button which means you either have to press a button at the bottom of the mouse (yuck) or program it to one of the side buttons (which is prone to accidental presses while you game). If you like to switch DPIs on the fly while playing, or for browsing the web while queueing for a game, this is the mouse for you.
Many lightweight mouse design also takes a good grip surface out of the mouse and offers some grip tapes for the sake of making a lighter mouse. The KATAR ELITE WIRELESS thankfully doesn't do that and has really nice grip surface on both sides. Another plus from me.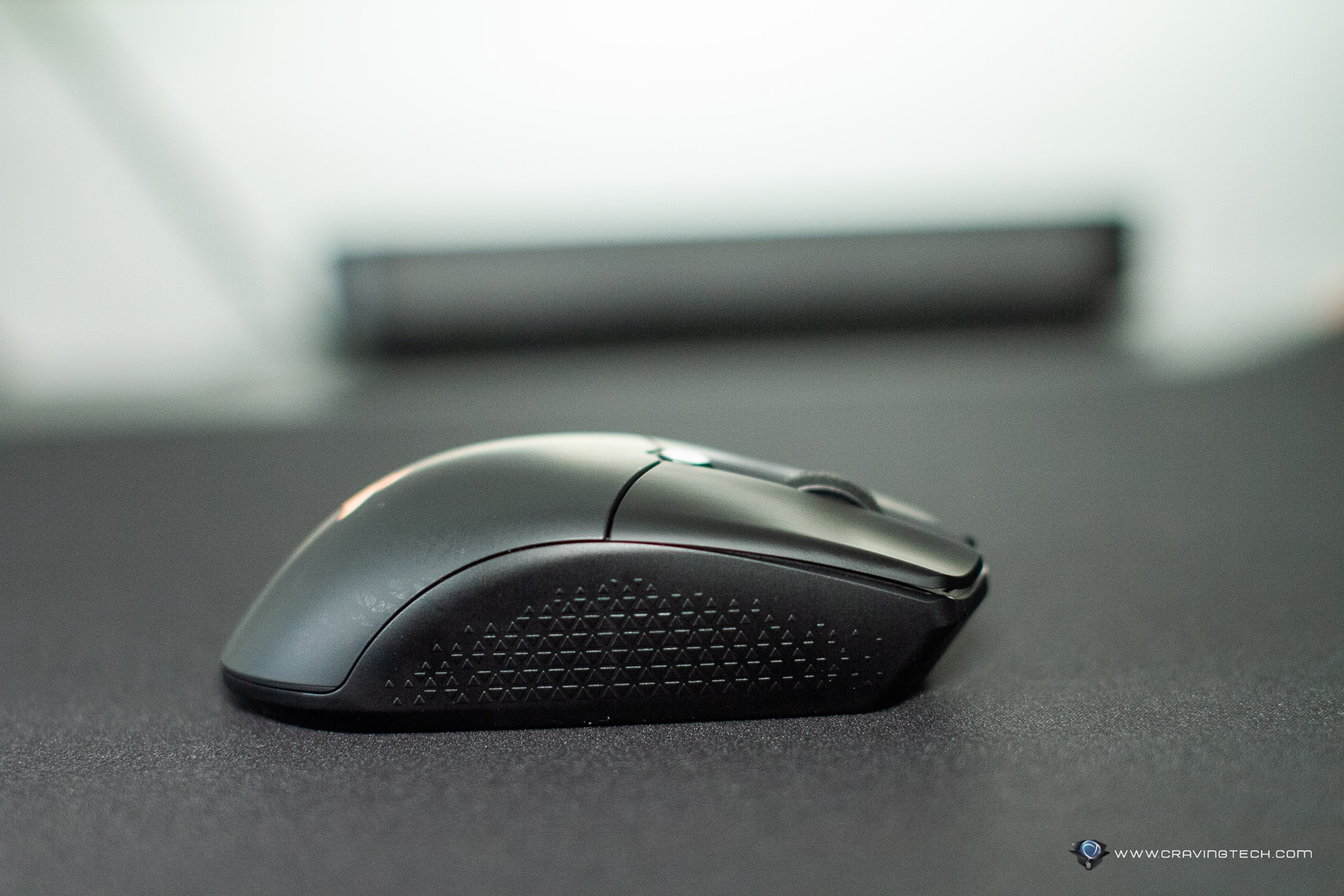 CORSAIR KATAR ELITE WIRELESS Review – Gaming Performance and Experience
Performance and spec wise, the mouse is powered by CORSAIR MARKSMAN optical sensor with up to 50G acceleration, 650 IPS, and 26,000 DPI sensitivity. According to CORSAIR, the sensor is designed for ultra low-power operation without compromising tracking performance. And I can vouch for this claim.
With 60 hours of battery life (well, a bit less as I usually turn the lighting on), I can game for a long while before I have to recharge the mouse again. I've also tested the mouse playing Overwatch 2 competitively for more than two weeks every night and really happy with the mouse sensor performance.
I've never blamed my missed shots on the mouse sensor and it offers steady performance for both tracking and flicking. The lightweight factor and smooth glide make it easier to swipe and aim the cursor on the enemies' heads.
Here are some Overwatch 2 gameplay clips I've stitched while using the mouse. Sure, there are missed shots every now and then, but you can also see some awesome shots.
CORSAIR KATAR ELITE WIRELESS Review Conclusion
CORSAIR KATAR ELITE WIRELESS is one of the lightweight wireless gaming mice that gets everything right in my book: lightweight without being too light, great grip surface from the get-go, excellent dimensions for small hands with claw/fingertip grip, 2,000Hz polling rate, a compartment to store the wireless dongle while travelling, DPI change button on top of the mouse, and more.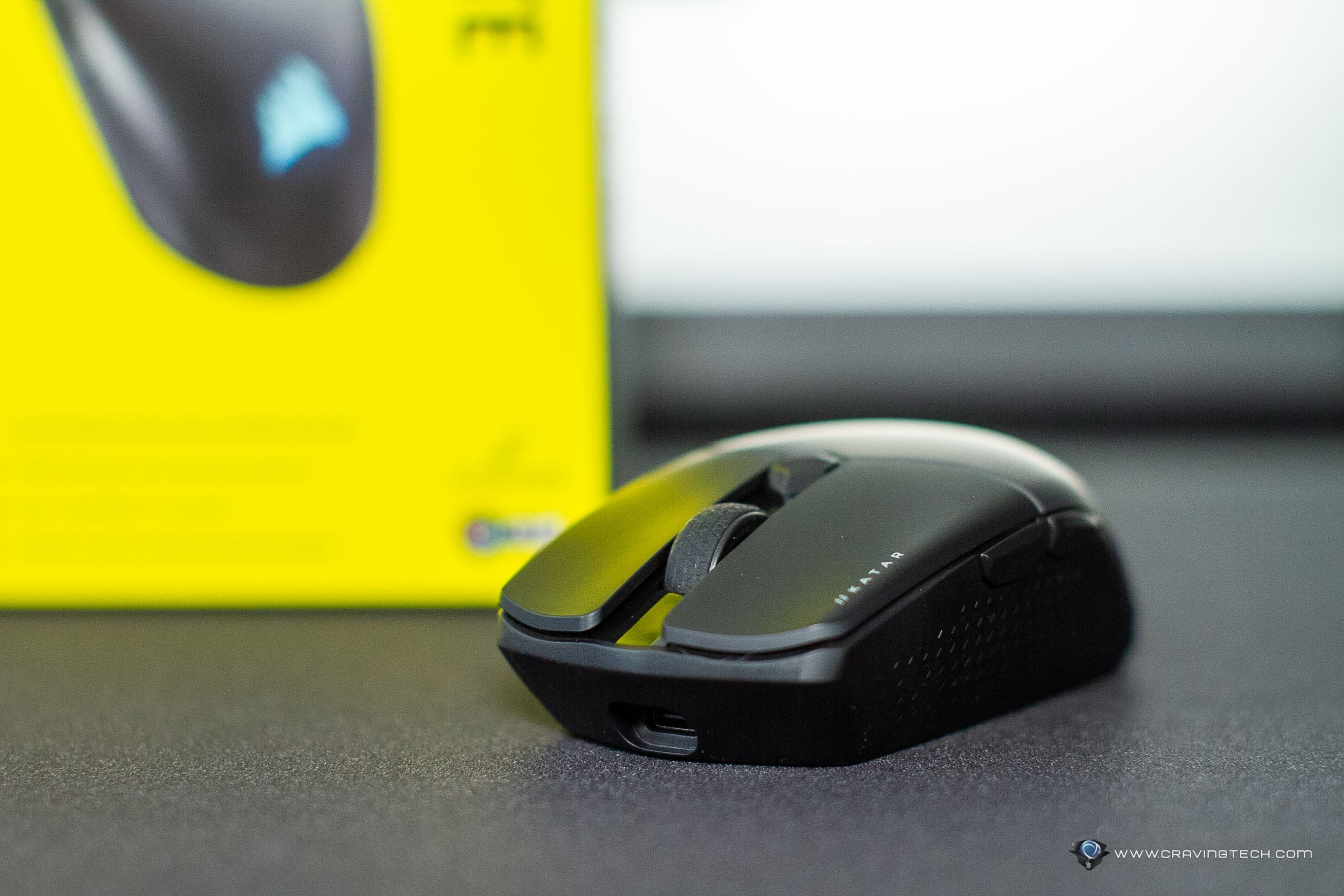 CORSAIR KATAR ELITE WIRELESS has now become my primary gaming mouse and looks like it's going to be, for many months to come.
The mouse is available now and retails for A$139 RRP which is very affordable for a high-performing, lightweight wireless mouse like the KATAR ELITE WIRELESS.
Disclosure: CORSAIR KATAR ELITE WIRELESS review sample was supplied for reviewing
CORSAIR KATAR ELITE WIRELESS Review
Summary
Lightweight, wireless mouse from CORSAIR that gets many things right
Pros
Lightweight, compact design
Excellent dimensions and shape for small hand gamers with claw/fingertip grip
High performing sensor with great specs
Up to 2,000Hz polling rate wireless performance
Great grip from the get-go, no ugly grip tapes application needed
Can store the wireless transmitter inside the compartment
Great mouse button feel and tactile response
Affordable price