SteelSeries Prime Wireless Review – Designed for esports and pro gamers, the new Prime series were launched a few months ago by SteelSeries. The series include three Prime gaming mouse, with one being wireless – which is what we are looking at today.
SteelSeries Prime Wireless is designed for intense pro-level play, so everything needs to be perfected to remove distractions and deliver performance.
And, it does deliver.
SteelSeries Prime Wireless Unboxing and Packaging Contents
SteelSeries Prime Wireless Review – Design and Features
The Prime Wireless is designed to be ergonomics and I'm happy to see that it is a non-ambidextrous mouse which means you'll have nice contour on the mouse to fit your hand like a glove. To create the perfect shape and design, SteelSeries worked with the world's top esport pros.
The result, is a wireless gaming mouse that reduces hand fatigue when lifting and lowering the mouse (for those low DPI players) and has a pretty comfortable grip. Upon looking at the mouse in real life for the first time, it does have a unique-looking shape compared to a traditional gaming mouse. It has bumps, concave, you name it.
The design certainly pays off because it is definitely one of the most comfortable mice to grip and glide on the pad (note: I'm a fingertip-grip gamer). Ok, an 80-grams-of-weight doesn't make it win the most lightweight, wireless gaming mouse trophy (ASUS ROG Keris Wireless weighs 79 grams and the Logitech G PRO X SUPERLIGHT weighs 63 grams) but the extra weight makes the mouse sturdier and durable.
However, I do have a feeling that most esport players and pro-gamers would actually use the wired version, which is the SteelSeries Prime+ (weighs 71 grams).
While the mouse is not slippery (thanks to the textured matte finish), I do wish that it has a rubbery texture around the thumb like Razer Viper 8K's. I find that such surface makes a mouse even feel grippier.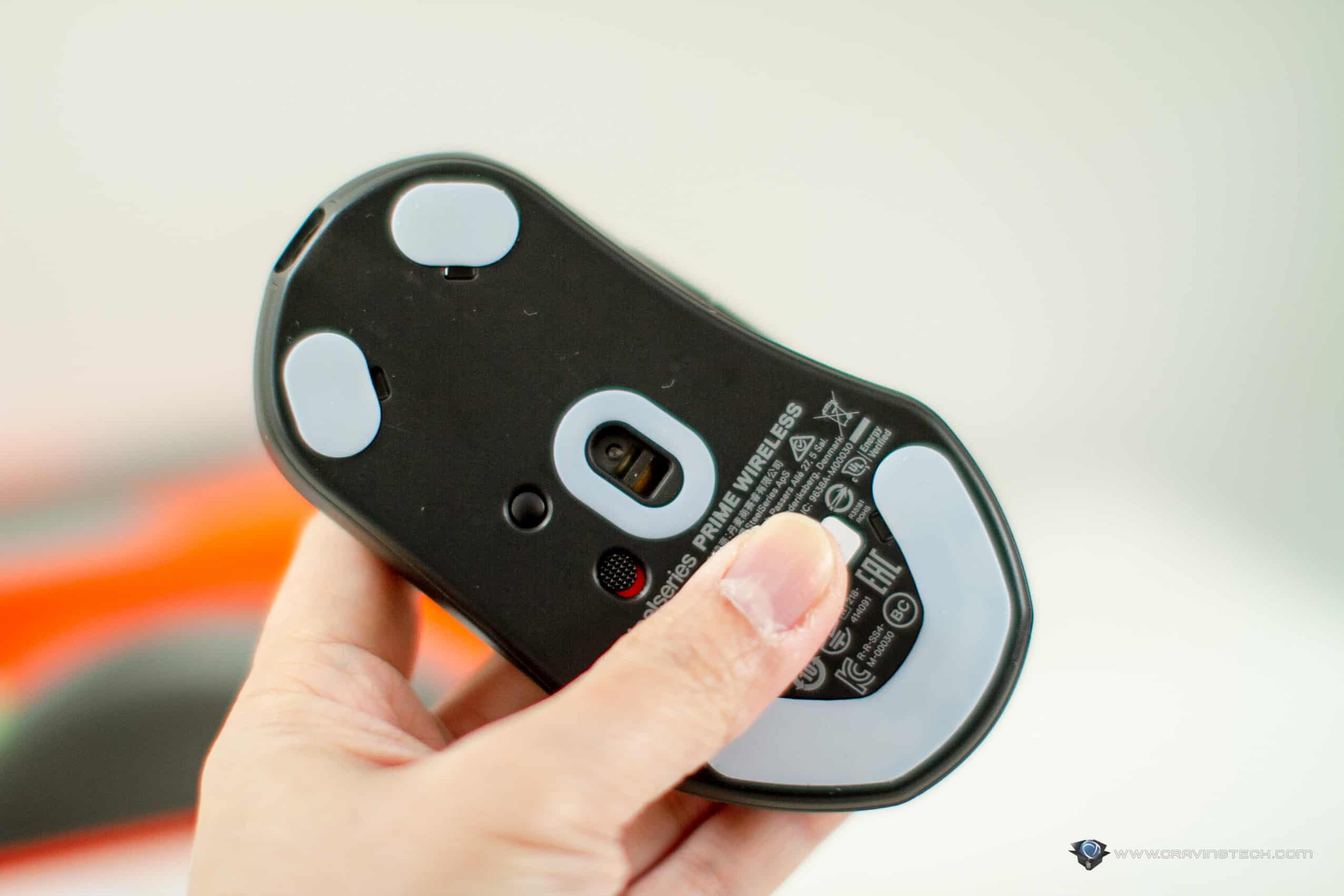 The Prestige OM (Optical Magnetic) switches use neodymium magnets for those crispy, bouncy clicks and are rated for 100 million clicks. The switch also utilises an infrared light beam to deliver lightning-fast response times from the moment you click on it.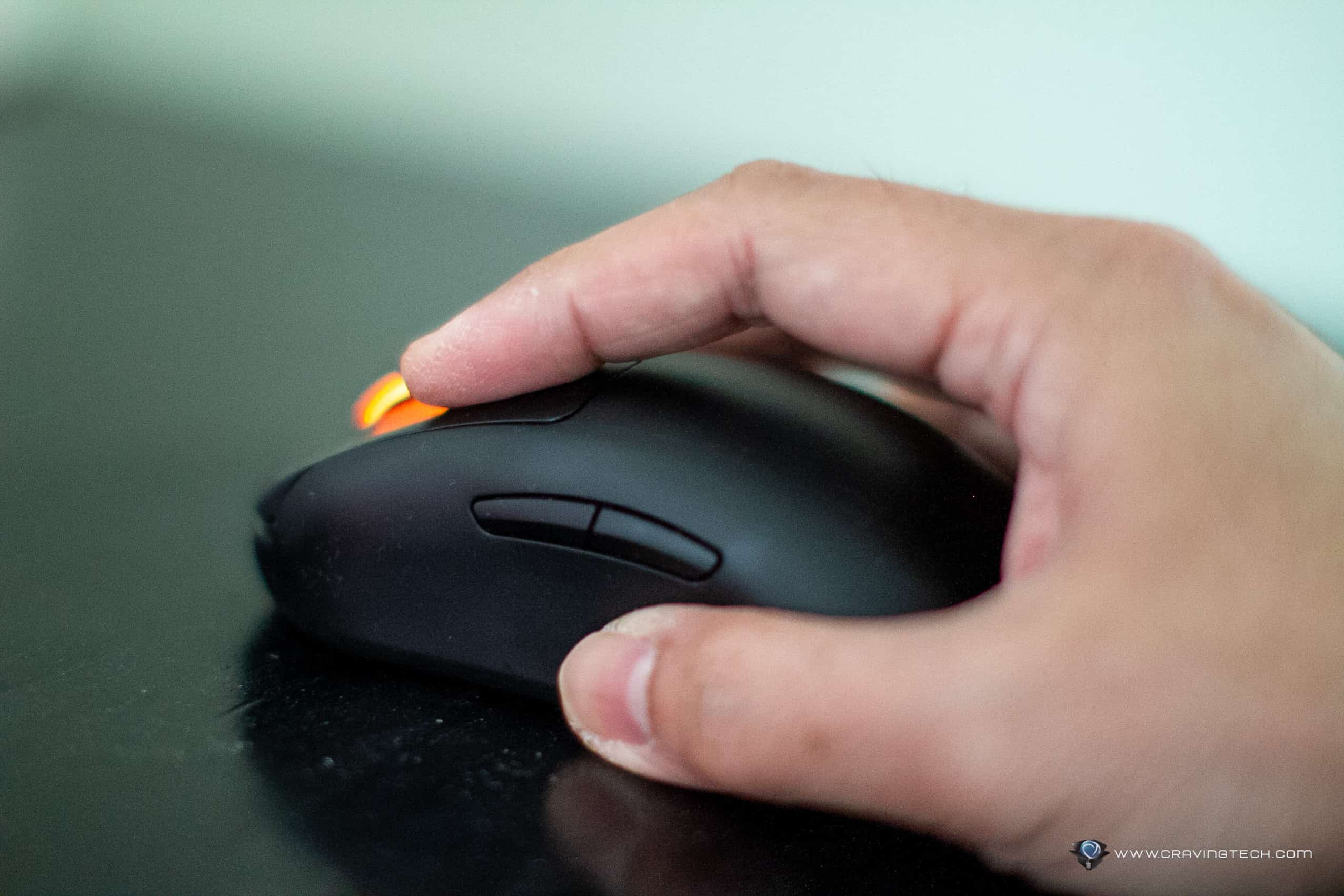 Personally, I find the switch quite bouncy and hollow (in a good way) but at the same time, sounds noisier and feels a bit stiffer to click than usual. It looks to be designed for better audio feedback and to prevent accidental clicks, yet has that consistency when being clicked repeatedly. It's certainly satisfying when you switch from your rifle to handgun in CS:GO and be able to aim & shoot consistently with the Prime Wireless.
Speaking of aim, SteelSeries Prime Wireless is equipped with SteelSeries TrueMove Air gaming sensor (18,000 DPI, 400 IPS) – which is the same sensor powering the Rival 3 Wireless and Aerox 3 Wireless.
Tested while playing Overwatch, the Prime Wireless definitely shined through – both when doing flick shots and tracking enemies quickly.
I kind of wish it has an extra DPI switcher button underneath the scroll wheel as I like to switch between low (800 DPI) and high (1600 DPI) while playing.
The battery life can last around 100 hours without RGB lighting (which only lights the scroll wheel area) and up to 35 hours with the lighting on. There is also an Illumination Smart Mode option to further save battery life when you are using the mouse.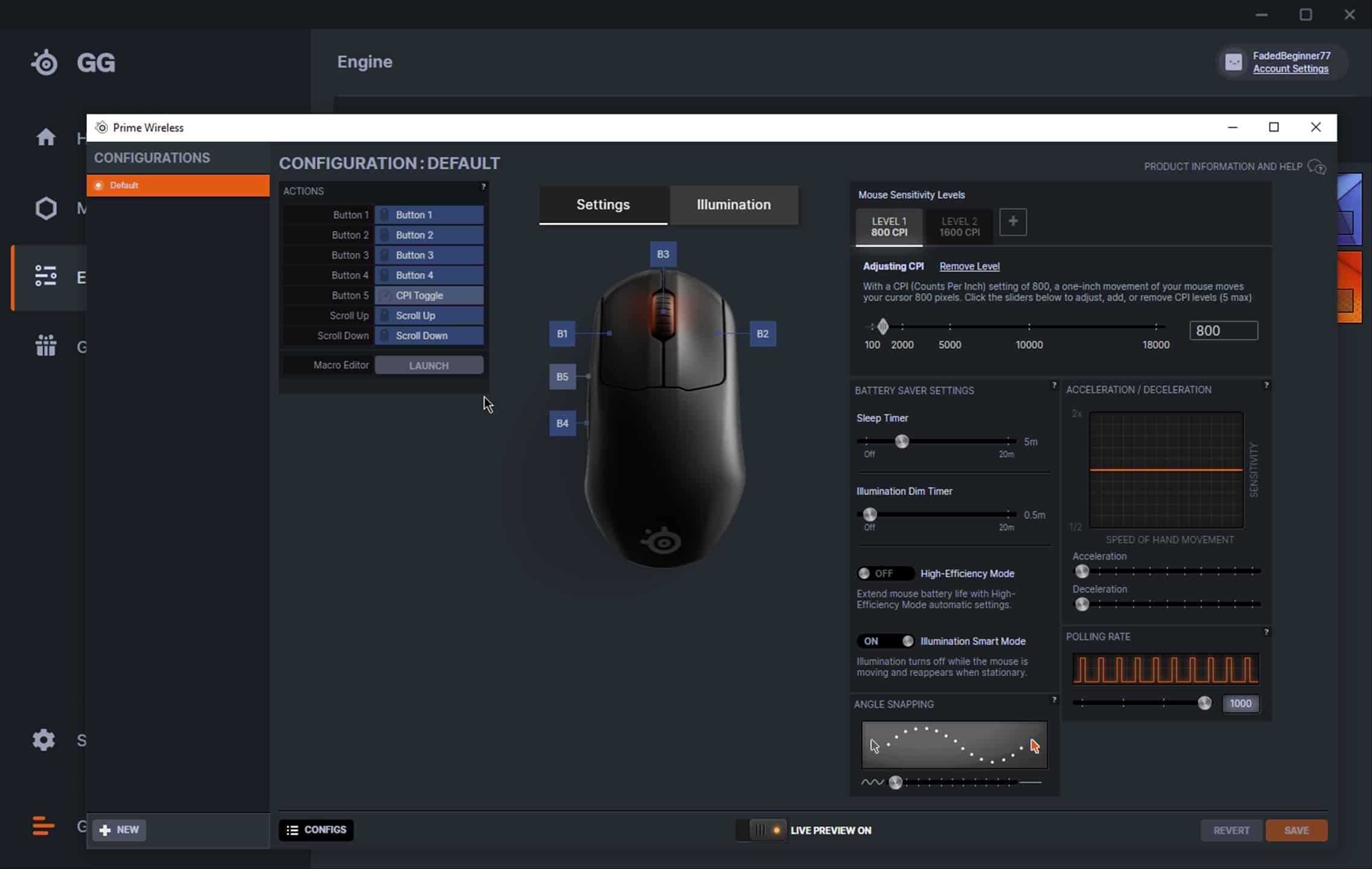 But let's stop talking. Here are some montage clips of me playing Overwatch with the SteelSeries Prime Wireless:
SteelSeries Prime Wireless Review Conclusion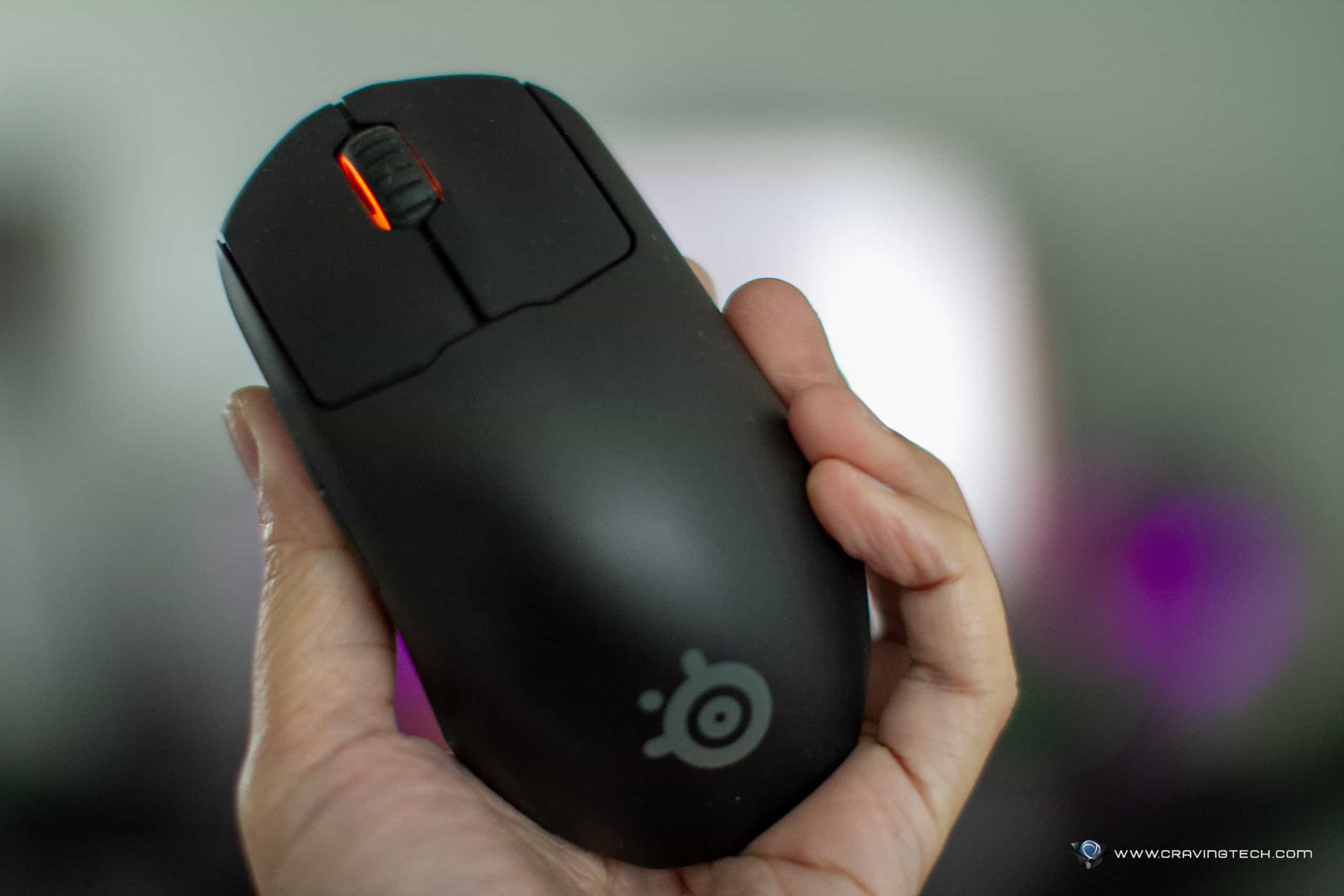 SteelSeries Prime Wireless is not the most lightweight mouse around, but it still is under 100 grams and the mouse feels sturdier and more durable. The ergonomic shape (might look weird at first) makes the mouse easy to grip and comfortable to be used for hours of gaming non-stop.
Clicks are bouncy and feel consistent. They do sound louder which means if you are living with a roommate, he or she might hate you for life when you are playing with the Prime Wireless. But thanks to the feedback (both audio & tactile) and resistance, fragging with the mouse sounds and feels satisfying.
SteelSeries Prime Wireless retails for AU$229 and is available now for purchase at SteelSeries website or retailers around Australia.
Disclosure: SteelSeries Prime Wireless review sample was supplied for reviewing
SteelSeries Prime Wireless Review
Summary
An esport-grade wireless gaming mouse from SteelSeries with accurate sensor, optical magnetic switch, with dual-channel wireless optimisation for zero packet loss
Pros
Ergonomic shape
Comfortable to grip, effortless to glide
Satisfying, crispy clicks
Good battery life
Accurate sensor
Excellent wireless performance
Cons
Not ambidextrous
Would love a better grip around the thumb area
80 grams might still be too heavy for some
No easily-reachable DPI Switcher (or Profile) button