ASUS ROG Keris Wireless Gaming Mouse Review – ASUS ROG Keris Wireless may not be the most lightweight gaming mouse but at 79 grams, it's still very light to handle and easy to glide. The weight is kind of perfect for me as I don't have to adjust any DPI sensitivity to compensate for the weight.
Combined with multiple connectivity options (2.4GHz, Bluetooth, or wired), you get that great, all-around wireless gaming mouse that you can plug into your desktop PC or laptop.
ASUS ROG Keris Wireless Review – Packaging Contents
The ROG Keris Wireless includes lots of customisations including swappable side buttons. A few different colours are included to provide plenty of personalisation options. Plus, you have extra switches and mouse feet included too.
ASUS ROG Keris Wireless Review – Design & Features
The mouse is ergonomically designed for and optimised for FPS (First Person Shooter) games based on input from the esport pros.
If you're worried about the longevity of the mouse, the ROG Micro Switch offers 70 million clicks lifespan and a gold-plated electro junction to improve durability. The main clicks feel crunchy/bouncy and they are quite satisfying to trigger. And should the switches get broken for any reason, the ROG Keris Wireless offers a way for you to replace worn or broken switches in the future. I don't think I've ever seen a gaming mouse offering this option so far.
An internal honeycomb-like structure inside offers structural support but you won't be able to see this from the outside. And if you have sweaty hands and wish they also incorporate the honeycomb-like structure externally, well, you won't find them here either.
I like how you can easily store the small wireless USB receiver at the bottom of the mouse, making it easier to carry while travelling. In fact, I brought the ROG Keris Wireless and my GIGABYTE AORUS 15G gaming laptop last week while we had a bit of a road trip and were staying over for 2 nights.
What about battery life? According to ASUS ROG, the mouse can last up to 78 hours on 2.4GHz wireless with the lightings off, or up to 56 hours with the lightings on. It can be charged via USB Type-C to provide up to 12 hours of gameplay from just a 15-minute charge. This means you can get a good toilet break and charge the mouse quickly at the same time.
When the battery is running low, you'll also get a Windows notification – assuming you've installed the Armoury Crate software. I like how I can assign this notification to trigger when the battery is at 50% because normally it'd be too late to charge when the battery is already too low.
And my favourite, to assign the mouse's RGB lighting to indicate the battery life remaining (e.g: Green: >75%, Blue: 25%-75%, Red: <25%).
The mouse sensor (PixArt's PAW3335) supports up to 16,000DPI resolution with 40G Maximum Acceleration and 400IPS Max speed. Performance wise, I've been using the mouse to play Overwatch almost every night and the sensor never fails me. I even had a comment from a friend asking what mouse I was using/reviewing because he could see me hitting shots pretty well.
The ergonomic of the mouse and its weight have also helped me in playing more efficiently. I'm a fingertip gamer and usually play with a low DPI resolution so having a lightweight mouse helps me to do both track and flick shots. According to ROG, the mouse feet are rounded and 25% smoother than found in other gaming mice for effortless glide. I've never had a complaint about any mice feet before to be honest, and I'm happy with ROG Keris Wireless'.
Here's a compilation of my Overwatch games with the ASUS ROG Keris Wireless:
I do wish that the DPI button is located on top of the mouse where it's more easily accessible at all times. Thankfully, I can assign this on the Forward-Side button.
ASUS ROG Keris Wireless Review Conclusion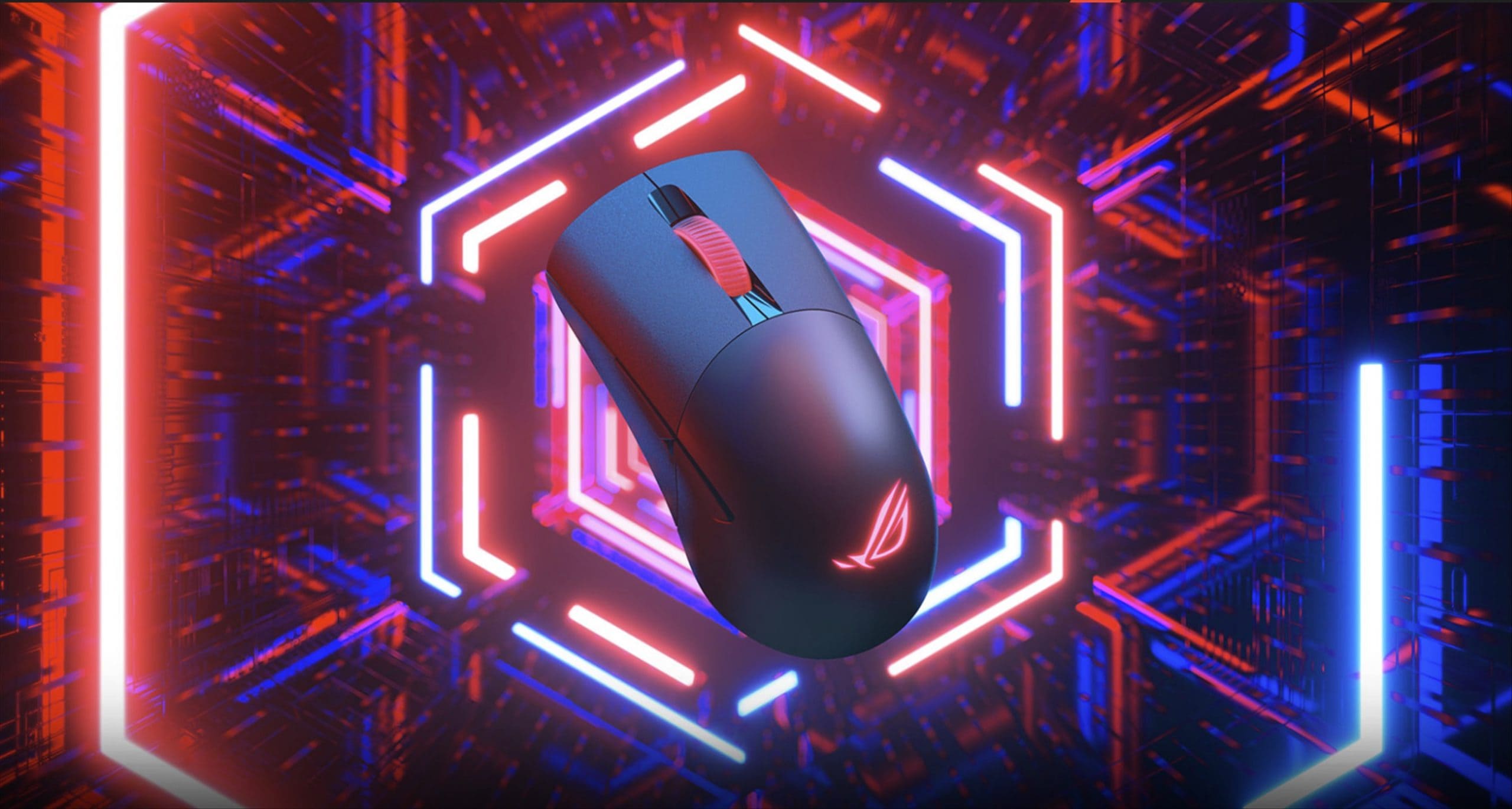 ASUS ROG Keris Wireless is a great, ergonomic, lightweight, wireless gaming mouse. It's very well-designed and well-crafted for playing first person shooter games (though you can also use it to play other game genres), plus you can replace its feet and switches if they ever get worn out in the future.
I didn't experience any noticeable lag while playing Overwatch, a fast-paced, team-based shooter game and happy with the sensor performance too.
ASUS ROG Keris Wireless retails for around A$139 here in Australia and available for purchase at many retailers like PCCaseGear.
Disclosure: ASUS ROG Keris Wireless review sample was supplied for reviewing
ASUS ROG Keris Wireless Review
Summary
A great, all-around, lightweight wireless gaming mouse with great sensor performance, ergonomics, and replaceable switches & feet
Pros
Great ergonomics
Lightweight without being too light
Bouncy, crunchy, satisfying clicks
Great sensor performance
Replaceable feet, switches, and side buttons
Cons
Dedicated DPI switch button is located underneath