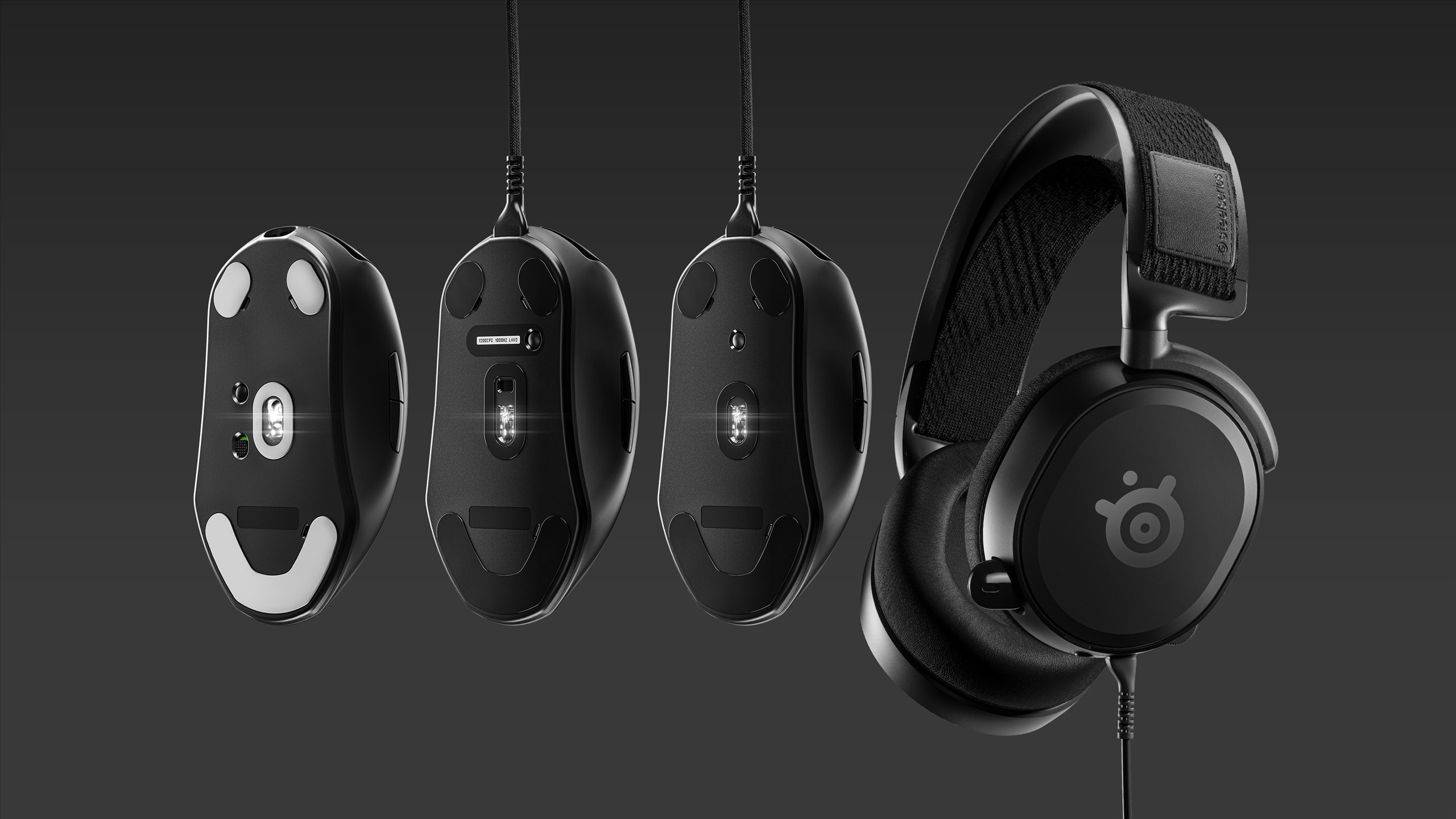 While waiting to review the recently launched SteelSeries Rival 5, SteelSeries has been busy. They are launching the new Prime product line which is co-developed in collaboration with the pros (with input and feedback from 100+ of the world's leading competitive professional players). The Prime line of products are designed solely for competition and engineered for performance.
This means you'll see a more minimalist approach on the peripherals to avoid any bells and whistles that won't contribute to how they perform. It keeps the price down but more importantly, not going to distract you from winning.
Upon launch, SteelSeries Prime product line include the Prime gaming mice and Arctis Prime headset.
Each of the Prime mice is equipped with Optical Magnetic Switches to last 5x longer than the competition and provide lightning-fast response times. There will be three different Prime options:
Prime: Weighs 69 grams with TrueMove Pro sensor with 450 IPS.
Prime+: Weighs 71 grams with TrueMove Pro+ sensor with 450 IPS and more customisation options.
Prime Wireless: Has all the features of the Prime mouse but in wireless form. Weighs 80 grams with TrueMove Air sensor with 400 IPS (which is powering the Rival 3 Wireless and Aerox 3 Wireless – make sure to check my reviews out).
From the looks of it, I reckon many of the pro players would pick the Prime+ as their primary gaming mouse for the competition but it'd be interesting to see who will be using what mouse.
As for the headset, the new Arctis Prime features lightweight durable metal construction, noise-canceling Discord-certified mic, detachable 3.5mm cable, and on-headset volume and mute controls.
The new Prime line of products will be available in mid-July 2021 with these pricing:
SteelSeries Prime mouse: A$119
SteelSeries Prime+ mouse: A$149
SteelSeries Prime Wireless: A$229
SteelSeries Arctis Prime: A$169