SteelSeries Rival 3 Wireless Review – With a brand new Quantum 2.0 Dual Wireless technology, SteelSeries boasts creating a wireless gaming mouse that is battery-efficient, without sacrificing performance.
The new Rival 3 Wireless takes the design and concept of Rival 3 (check our review out) and make it wireless. Unlike most wireless gaming mouse that require you to plug a cable or place it on a dock to charge, the Rival 3 Wireless uses one or two AAA batteries to power the mouse, making it easy to swap to new batteries when needed.
Packaging & Unboxing
There is nothing much in the packaging, and that's okay because it cut costs down and better for the environment as well. Thankfully, 2x AAA batteries are included in the packaging so you can use the mouse straight away.
The USB wireless dongle is stored inside the mouse which makes it really easy to travel with. It can also connect via Bluetooth 5.0.
Design & Features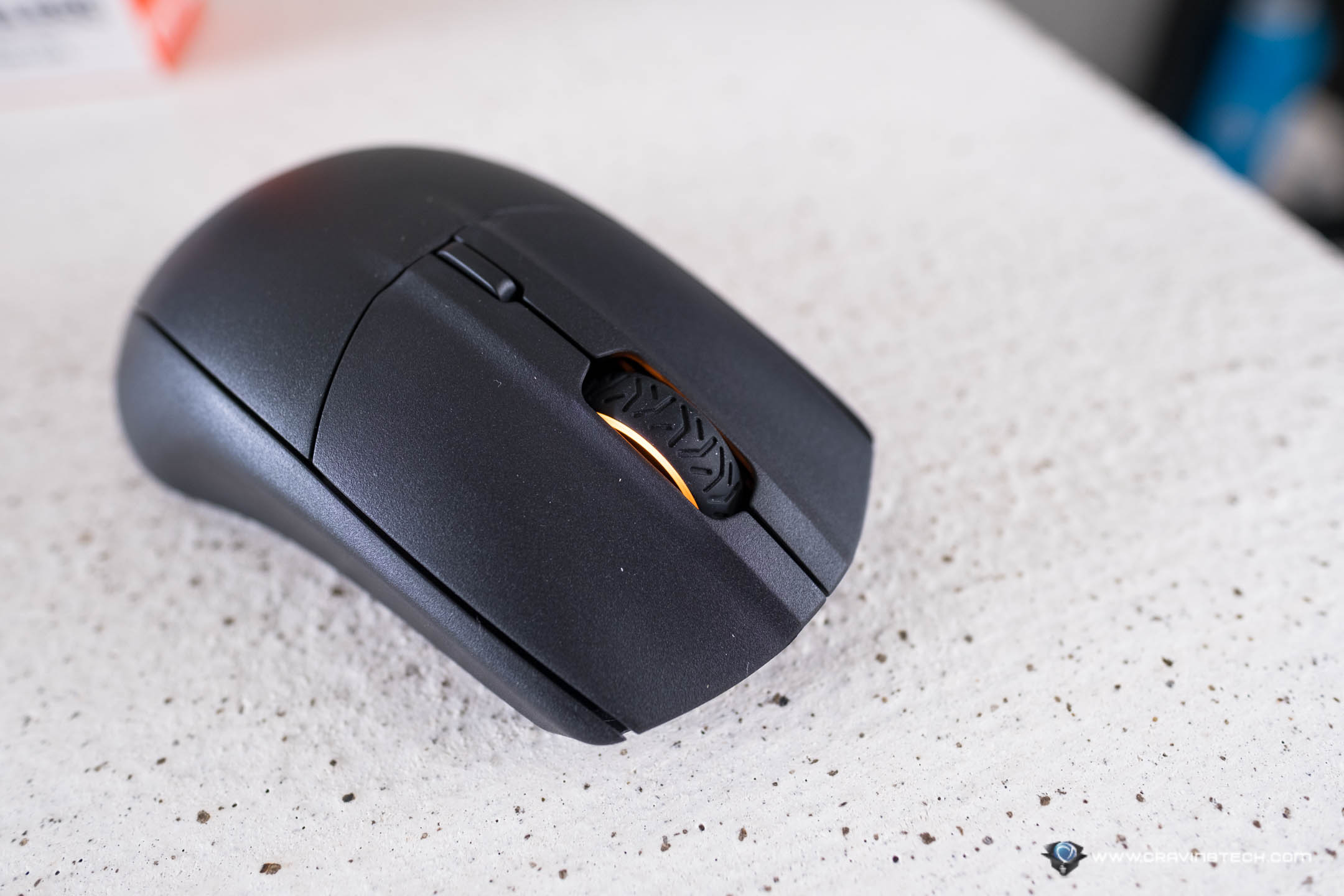 The mouse itself fits really nice within my small hands and is perfect to use by claw or fingertip grip gamers like myself. Thanks to its ergonomic design, using the mouse is comfortable (like the Rival 3) and reasonably light.
You can actually opt to use just a single AAA battery to make the mouse lighter to use (96 grams). This makes the Rival 3 under the "below-100-grams gaming mouse" category and gets a thumbs up from me. If you want a heavier mouse, you can place both AAA batteries inside the mouse and also get longer gaming sessions as a bonus.
Okay, so let's address the "elephant in the room". SteelSeries markets the mouse as a wireless gaming mouse with 400+ hours of battery life and in some social media posts, as one-year-long of gaming. You can exactly see that you can't really associate 400 hours into one year unless you only play for 1-2 hours a day. And that excludes using the mouse for web browsing, checking emails, etc. I used it to work from home (coding), blogging/reviewing, and evening gaming – which means that I'll be using the mouse for around 10-12 hours straight in a day.
You can get around 400 hours of battery life when you are using 2x AAA batteries BUT only on Bluetooth or if you set the mouse to "High Efficiency mode" (125 Hz polling rate as opposed to the usual 1,000 Hz polling rate) on the 2.4GHz wireless mode – this is on their FAQ page. For competitive gaming, especially on fast-paced first-person shooter games, not many would love the idea of having to play with 125 Hz polling rate and when I gave that a try, it was quite unplayable with stutters and skipping.
So I asked SteelSeries directly and according to them, you can get around 100 hours at 1,000 Hz polling rate with 2x AAA batteries (or 50 hours with a single AAA battery). Lowering the polling rate down also reduces the power consumption significantly so you may reduce it to 500 Hz for a single-player game say and get more battery life out of the Rival 3 Wireless.
Some people actually love the idea of hot-swapping batteries compared to plugging the mouse to a cable to charge. I still think their Arctis Pro Wireless Gaming Headset with hot-swappable battery the best battery system among other wireless headsets I've tried and reviewed. But if you will be using the mouse to work all day like me, you may need a lot of spare batteries handy, or get rechargeable AAA batteries.
Gaming Experience with SteelSeries Rival 3 Wireless
So for the past couple of weeks, I tested the Rival 3 Wireless on 2.4GHz wireless, 1,000Hz polling rate, with a single AAA battery on Overwatch and Modern Warfare. It's definitely an awesome experience and I love their TrueMove Air sensor (400 IPS vs Rival 3's TrueMove Core 300 IPS).
The sensor can keep up with me during non-stop, fast-paced battles in Modern Warfare Multiplayer and helped me in winning many games. In free-for-all modes, I always made it to the Leaderboard Top 3. The sensor is accurate and the mouse is easy to grip and glide. I also didn't sense any latency whatsoever.
In Overwatch, I have pretty much the same experience and I can get good cursor tracking with the mouse.
Using a wireless mouse means freedom of movement and I can just focus on the game without having to "fix" the wire every now and then. Knowing that I can quickly swap the battery between matches if I need to also mean peace of mind, rather than having to find that charging cable and plug it in.
Here is a couple of Play of the Game videos with Rival 3 Wireless:
SteelSeries Rival 3 Wireless Review Conclusion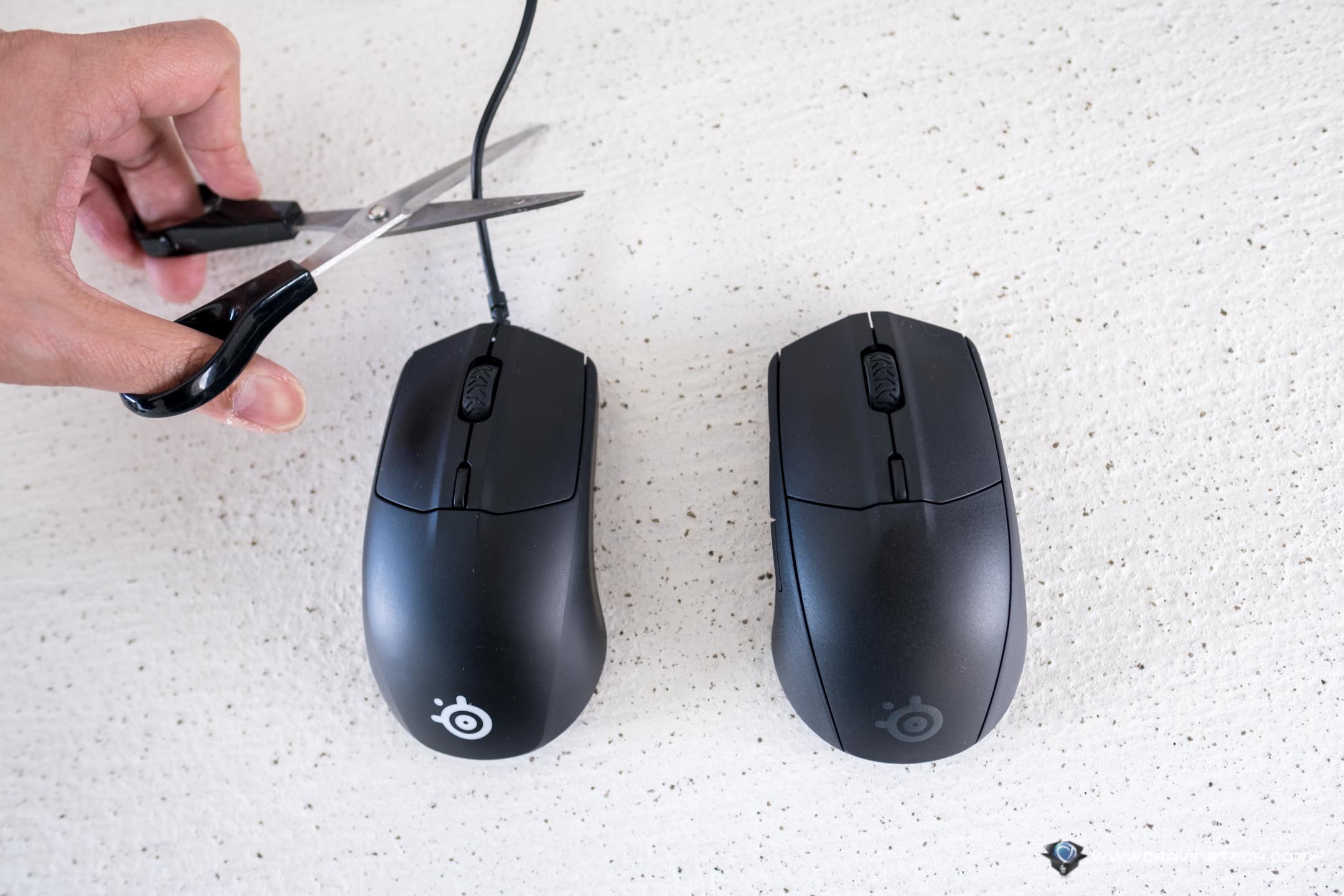 Sorry, SteelSeries fans. The SteelSeries Rival 3 Wireless is not going to really give you a year-long battery life unless you are using the mouse for just 1-2 hours a day with 125 Hz polling rate – which is kind of unsuitable for gaming, especially if you are playing first-person shooter games, or competitively online.
So, be ready to replace the AAA batteries here and there if you game a lot, but the mouse itself is a really good mouse with great value at A$119 RRP. The sensor is accurate, the mouse is comfortable to grip, and its performance is nothing to be worried about.
Disclosure: SteelSeries Rival 3 Wireless review sample was supplied for reviewing but all opinions are mine and not paid
SteelSeries Rival 3 Wireless Review
Summary
Wireless gaming mouse with great value, powered by AAA batteries
Pros
Comfortable to grip
Great performing sensor
Long battery life if you tweak the polling rate options for different activities
Easy to swap batteries
Cons
Not suitable for those who don't like to buy new batteries every now and then
400 hours advertised is only if you are using the 125Hz polling rate