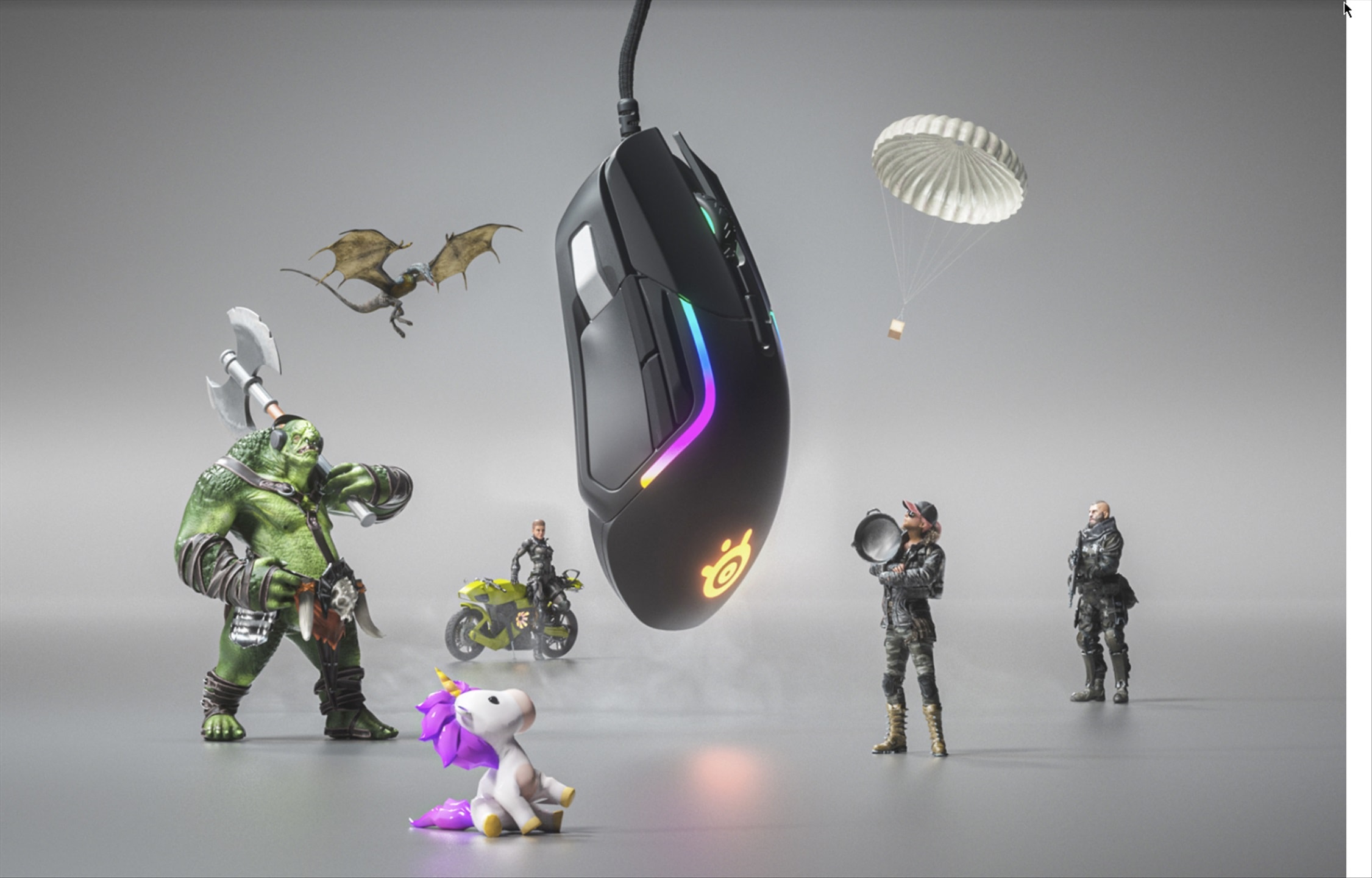 While there are certain gamers who play certain game genre like Sport or First Person Shooter (FPS), some (like myself) do play all kinds of games from multiple genres.
With this in mind, SteelSeries designed and announced a new gaming mouse, the SteelSeries Rival 5.
SteelSeries Rival 5 has an ergonomic shape for right-handed gamers with 9 programmable buttons and 5 quick action side buttons. If the ergonomic is as good as the SteelSeries Rival 3 (or Rival 3 Wireless), then I'm all eyes and ears!
There PrismSync lighting on the mouse offers 10 different zones of 16.8 million colours so you can set the mouse lighting to change when you are playing different games. It's a cool factor because hey, we gamers love our RGBs!
Weighing at 85 grams, this looks to be the mouse that I'd love as I don't think I can play with a mouse that weighs over 100 grams anymore these days. It is also not too light to handle.
The Rival 5 features SteelSeries TrueMove Air Sensor (the same sensor on the Aerox 3 Wireless and Rival 3 Wireless) which is capable of true 1-to-1 tracking with 18,000 CPI, 400 IPS, and 40G acceleration. It also has an IP54 rating.
SteelSeries Rival 5 will be available in Australia by July 2021 for $119 AUD and we're hoping to be able to get our hands on a review unit soon.