Ring Indoor Cam Review – Ring Indoor Cam nails everything as an indoor security camera and it's Ring's first indoor camera. It's easy to setup, affordable, and has a compact design that you can just place it anywhere around the house without taking much space. You can also move it around the house as needed.
Ring also has one of the best software features around such as the ability to set up multiple motion zones and easy to use app.
Packaging & Unboxing
Screws and anchor points are included if you want to mount the camera on the wall or ceiling, but it's optional.
Installation
Installation is very straight forward and was done within minutes through the step-by-step process in the app. If you have the Ring Chime Pro, you can also connect the Indoor Cam to your home network through it.
And if you have Amazon Alexa set up around the house with an Amazon Echo Show 8 for example, you can ask Alexa to show the Indoor Cam's live feed with a voice command.
Design & Features
The design is modern and compact, suitable to be placed in any room around the house. You can mount it on the wall to get a better viewing angle, but can also be placed on a bench or table for a quick, painless setup.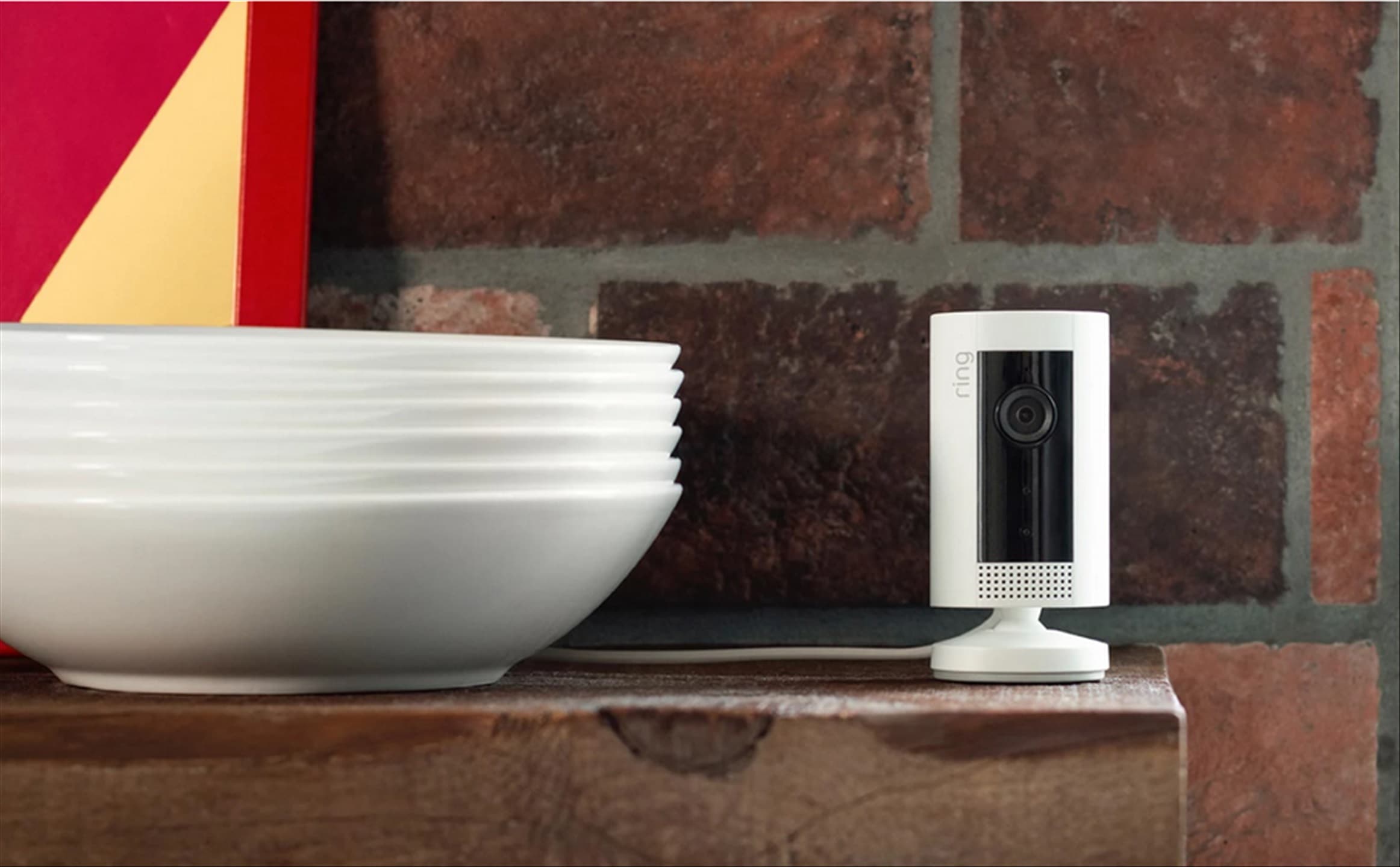 Compared to Ring Stick Up Cam Battery (check our review out), the Indoor Cam is wired only i.e needs to be plugged to a power outlet all the time. It is definitely meant to be placed near a wall socket but the not-too-short cable allows some flexibility.
Ring Indoor Cam can record in 1080p HD with 140-degree view, and supports Night Vision (non-coloured). It also has a built-in microphone and speaker so you can do a two-way audio conversation with the help of the Ring app.
With the app, you can check the Live View, change the camera settings, and also get notified when motions are detected. It doesn't have advanced notifications though so you have to open the app and check the live view.
Being an Indoor Cam, privacy is very important and you can turn motion or audio recording off in the Ring app at any given time. You can also create a motion schedule to disable alerts and recording when you are home, though with this COVID-19 isolation, most of us will be at home most of the days.
If you have a Ring Protect subscription plan, your captured videos will be available at your Ring account for up to 60 days. You can also download the videos and share them to social media if you wish.
Ring Indoor Cam Review Conclusion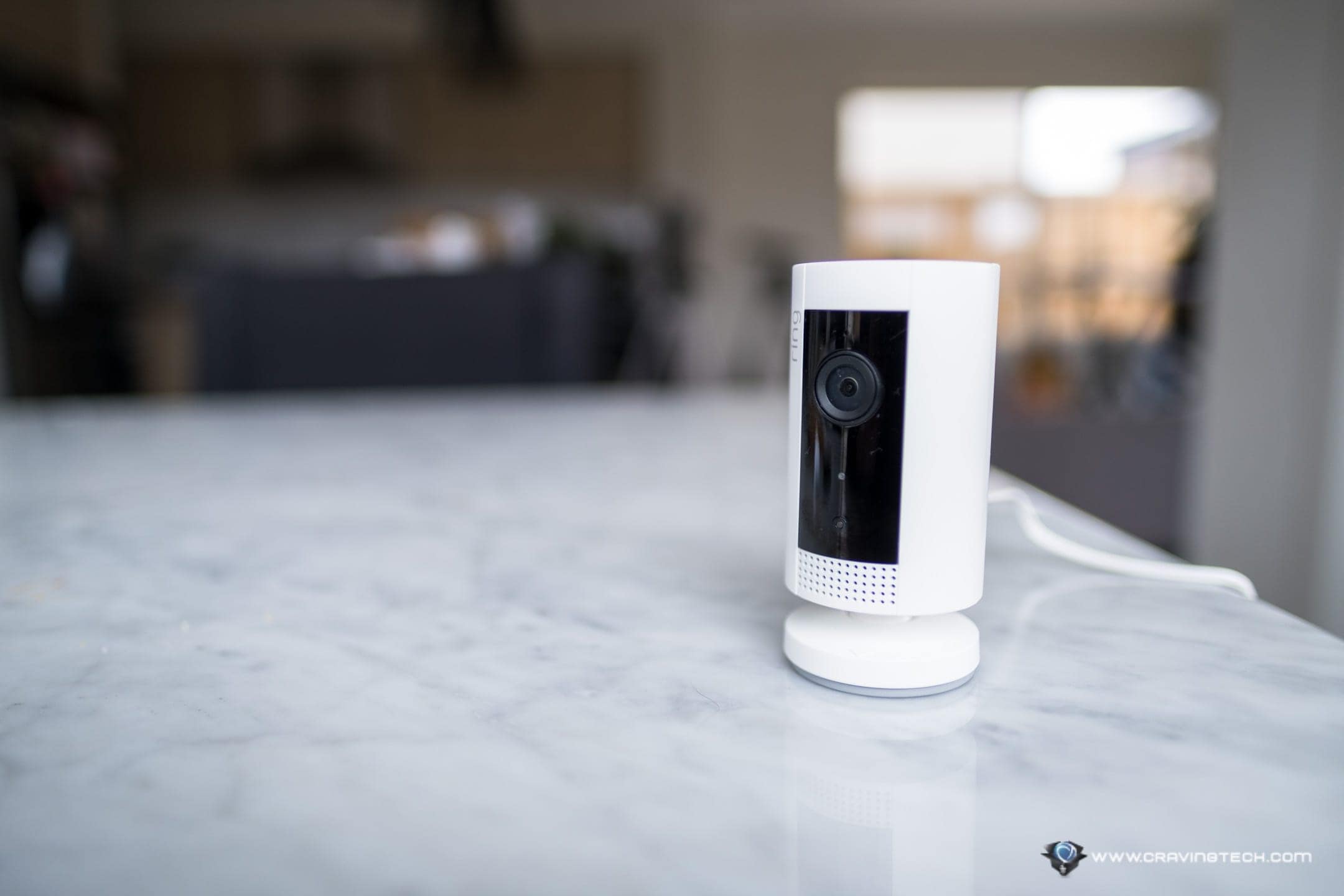 Ring Indoor Cam has all the essentials you need to quickly protect your home. Installation is very easy and no re-setup is needed if you need to move the camera around the house. Simply unplug and plug it to a power outlet somewhere else.
You'll be alerted when motions are detected on your phone, where you can then check the live stream and can talk to the intruder or family members remotely anywhere with the Ring app.
Ring Indoor Cam retails for A$99 and available now at retailers around Australia.
Disclosure: Ring Indoor Cam review sample was supplied for reviewing but all opinions are mine and not paid
Ring Indoor Cam Review
Summary
A simple-to-install, simple-to-use indoor security camera from Ring
Pros
Compact design
Easy installation
Easy to use
1080p with Night Vision
Advanced settings like People detection, multiple motion zones, etc
Cons
Has to be plugged all the time
No advanced notifications (i.e see a thumbnail/still frame when motion notifications happen)
Need subscription to get Cloud recording