Cygnett GoStick Bluetooth Selfie Stick & Tripod (with updated legs) Review – Working from home means catching up with your colleagues through virtual video calls and if you don't have a webcam or laptop, Cygnett GoStick Bluetooth Camera Selfie Stick & Tripod (check my review) makes a great tool to hold your phone up while you chat. And once the travel ban is lifted, you can also bring it along as a handy selfie stick with an included Bluetooth remote.
But the legs were kind of flimsy if you have large phones like the iPhone 11 Pro Max. Small phones work fine but don't expect the tripod to hold its place when you are using it with a larger phone, or if it's windy outside.
Thankfully, Cygnett listened to customers' feedback and updated their product with stronger, heavier legs. This time, it works like a charm.
Previously, we had to use some tricks to hold a big phone with the stand (on the older model):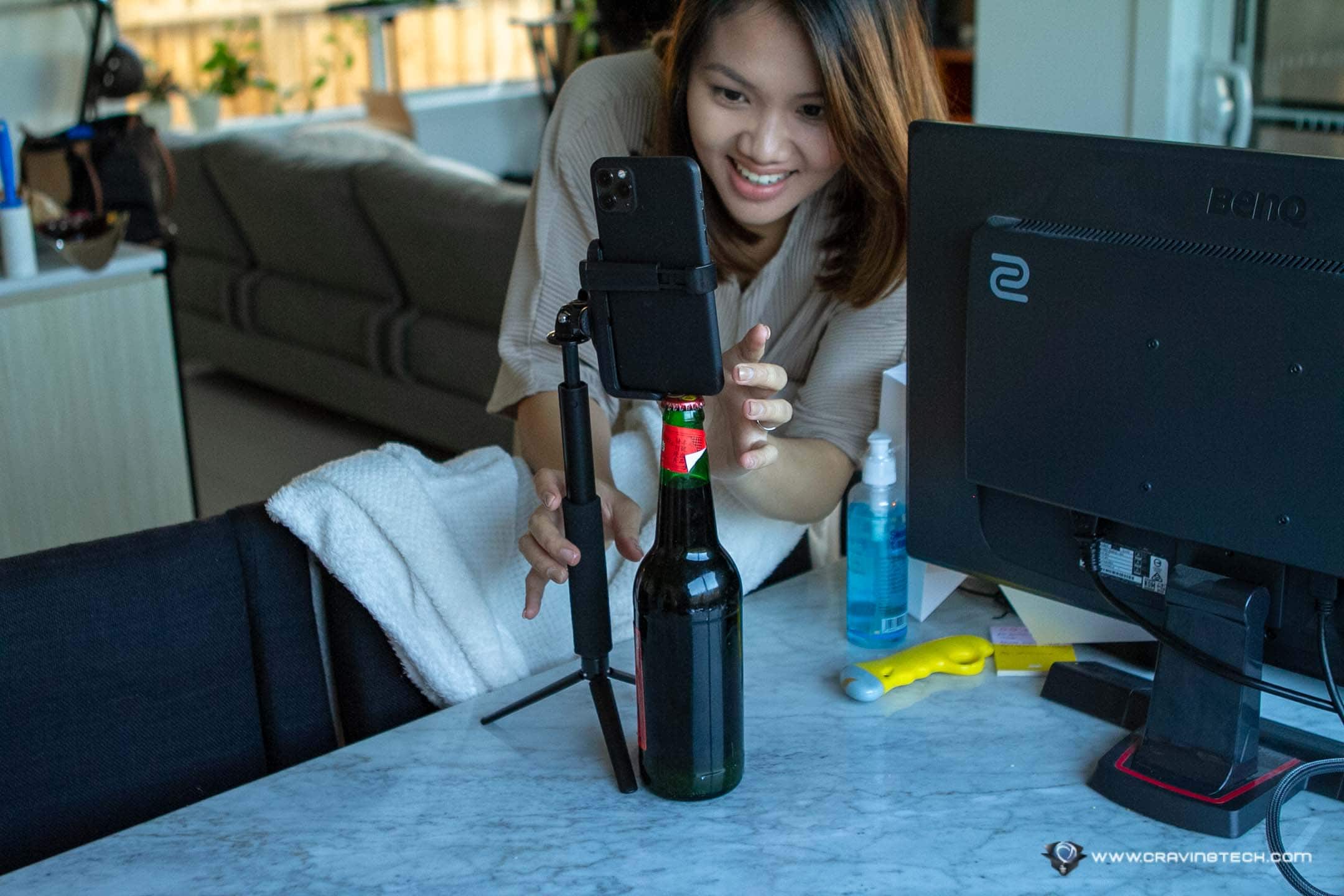 But thankfully, the new, updated, stronger legs can stand on their own this time.
Here is a comparison between the new, updated tripod legs and the old legs: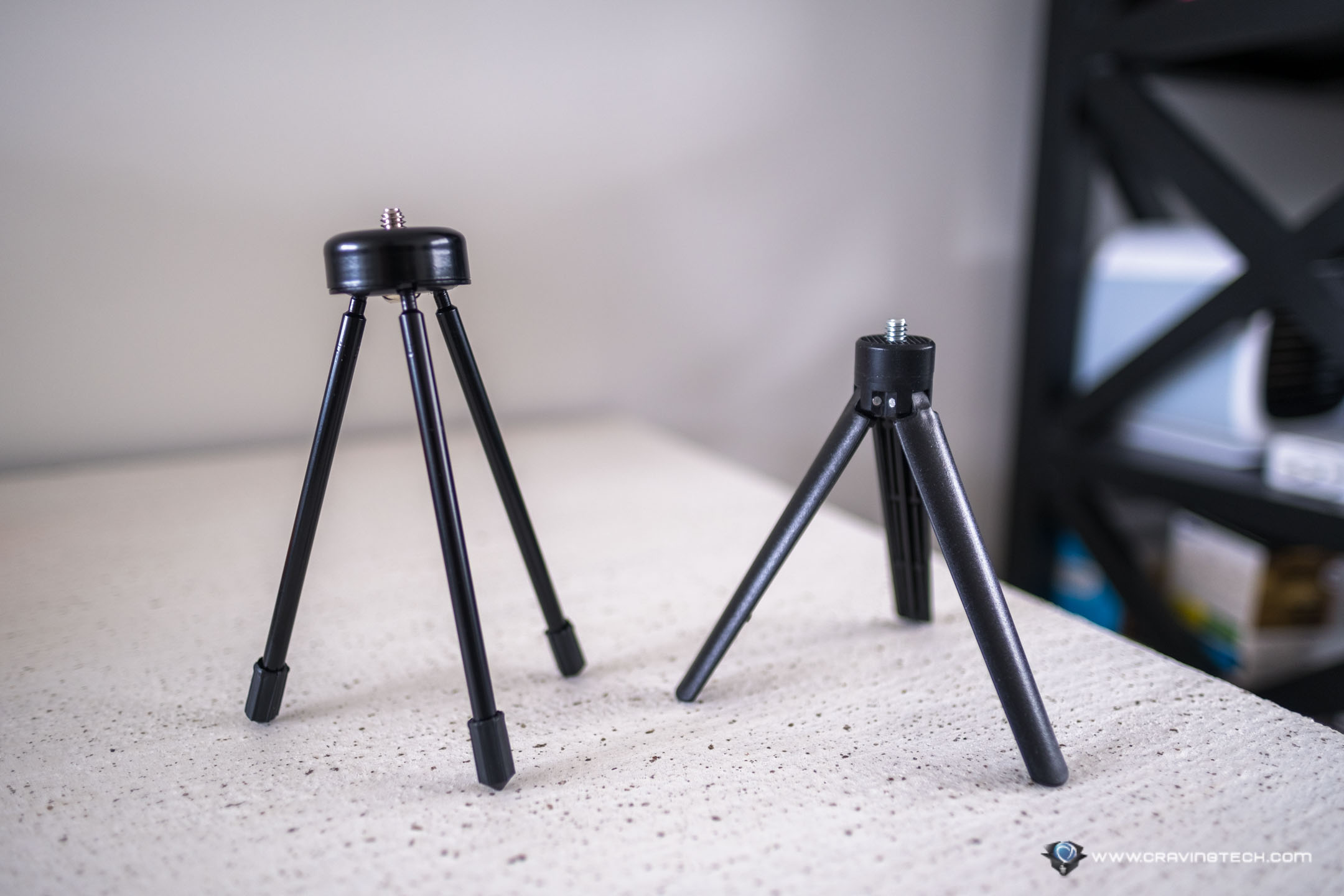 Weighing them on my kitchen scale, the new legs are about 103 grams heavier. This means you have to carry heavier tripod legs while travelling compared to the old model, but the stability and support for larger phones are worth the trade.
Thanks to the stronger legs, I can use my iPhone 11 Pro Max in both Portrait and Landscape mode for video conferencing, photos taking, and more. Previously, the whole thing would fall down due to the phone's weight.
And even if you are using smaller phones, there is no way trying to use it outdoor with the old legs when it's a bit windy because of the hard plastic legs. The new legs are much sturdier.
---
Cygnett GoStick Bluetooth Camera Selfie Stick & Tripod (with updated legs) Review Conclusion
This is definitely a great camera selfie stick and tripod, especially with the updated, stronger legs. It has so many uses to take family pictures together (so you don't have to use books and glasses to get that angle), for video conferencing while you are working at home or in isolation, and for taking selfies while on a holiday.
Make sure to check out the Cygnett GoStick Bluetooth Camera Selfie Stick & Tripod official page for more details and updated pricing.
Disclosure: Review sample was supplied for reviewing but all opinions are mine
Cygnett GoStick Bluetooth Camera Selfie Stick & Tripod Review
Summary
Now comes with updated, stronger legs