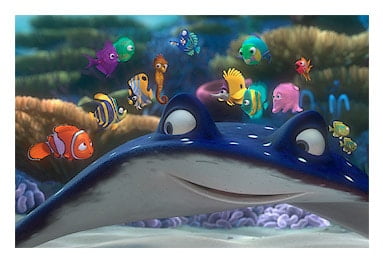 Remember the Finding Nemo scene where the kids were riding a Sea Manta/StingRay at the beginning of the movie? If you've ever wanted to ride one too, your dream can come to live at Orlando's SeaWorld :D
The SeaWorld Manta is a 32-seater roller coaster made like a giant manta (so you will be facing downwards – not a really great position, in my opinion lol). But of course, you won't be riding it under the ocean, which is a shame.

I'm not really a fan of riding a roller coaster, unfortunately. I rode the "Lethal Weapon" once at Gold Coast's WarnerBros Movie World and I don't think I'll ever ride one again, lol.
Disclosure: This post is sponsored by SocialSpark