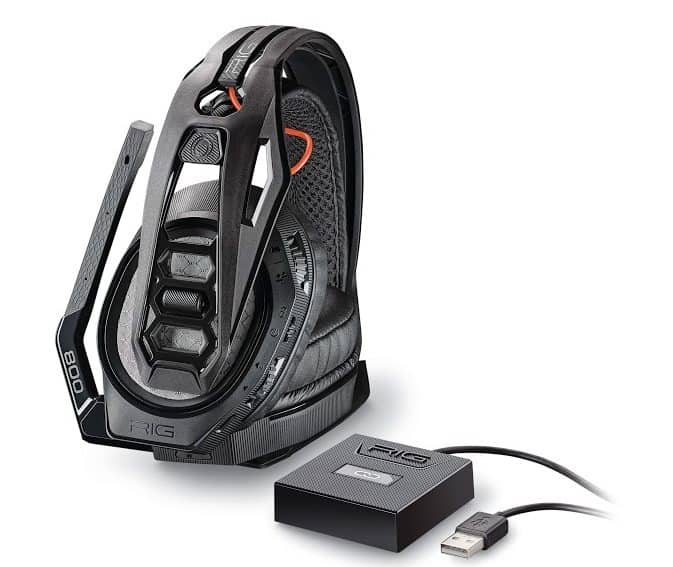 UPDATE: Plantronics RIG 800 Review is up if you are looking for it.
Plantronics make great headsets. I'm still using their BackBeat PRO for travelling (thanks to its awesome noise cancellation) and the wireless Voyager Focus UC at the office.
Plantronics don't stop there, though. They've also been in the gaming industry for quite some time, including their popular RIG 500HD PC gaming headset.
Console gamers are not being left out, however. At E3 2016, Plantronics announced new, wireless gaming headset series for Xbox One and PS4 gamers, the RIG 800 Series.
According to Peter Petrides, Director of Gaming Products with Plantronics ANZ:
The RIG 800 series is designed for superior wireless performance and unmatched playtime combined with lightweight comfort and precision controls
Both RIG 800HS (for PlayStation 4) and RIG 800HX (for Xbox One) have around 24-hour battery life, which is more than enough to last even the longest gaming session in a day. For regular gamers like myself, it should last a week or more with just a single charge.
The battery also supports quick charging which provides 1.5 hours of gaming per 30-minute charge.
Here is Plantronics RIG 800 official video:
https://www.youtube.com/watch?v=xtV5q0oMMBg&feature=youtu.be
The RIG 800HS/HX will be available in September 2016 with an RRP of $279.99.
There are also other new models announced such as the RIG 4VR for use with PlayStation®VR and DualShock®4 controllers (which will be available in Q3 2016) for RRP $129.99. The RIG 400 series and RIG 600 will be available in Q3 2016.
Pre-order available soon from EB Games and JB Hi Fi. For more information please visit www.plantronics.com/gaming.