Plantronics RIG 800 Gaming Headset Review (RIG 800HS) – Though the RIG 800HS from Plantronics is advertised as "Wireless Stereo Headset for PlayStation 4", make no mistake. This thing works on a PC too and I'm actually testing and reviewing it on my gaming desktop PC.
Wireless Gaming Headsets are not new, but the one with a 24-hour battery life is. Razer ManO'War, for example, only boasts 14 hours of wireless gaming and SteelSeries Siberia 840 can "only" manage 20 hours (technically, you can hot-swap the battery with another).
Thanks to its generous battery life, Plantronics RIG 800 gaming headset offers more gaming with less hassle in the charging department.
I'm going to refer the RIG 800HS (for Playstation 4) I'm reviewing here as just RIG 800, because the variants are pretty much the same (RIG 800HS for PS4, and RIG 800HX for Xbox One). Again, I'm using the 800HS on my PC, even when Plantronics does not mention about it being PC compatible anywhere.
Plantronics RIG 800 Review – Packaging
Plantronics RIG 800 Review – Design & Features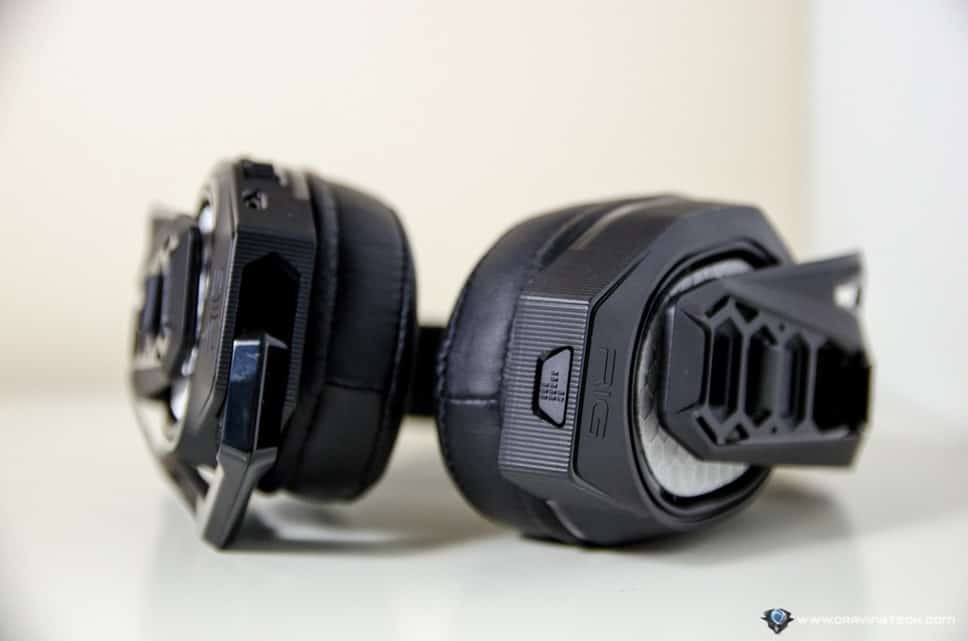 In terms of looks, the RIG 800 headset is far from boring. Each part of the headset is designed for its own purpose and ultimately offers a semi-customisable, comfortable gaming headset. It does have a similar resemblance to the RIG 500HD with its modular frames.
The earcups can be detached and refitted to 3 different set-up and the headband also has a self-adjusting strap. The outer frame is more solid and rugged, providing a sturdy feel without letting the whole headband presses onto your head.
Overall, the headset feels light on the head and I've been gaming for hours and days without any complaints. All controls are on the headset without the need of having an additional software installed, which is a plus. Best of all, all controls are labelled (hooray!).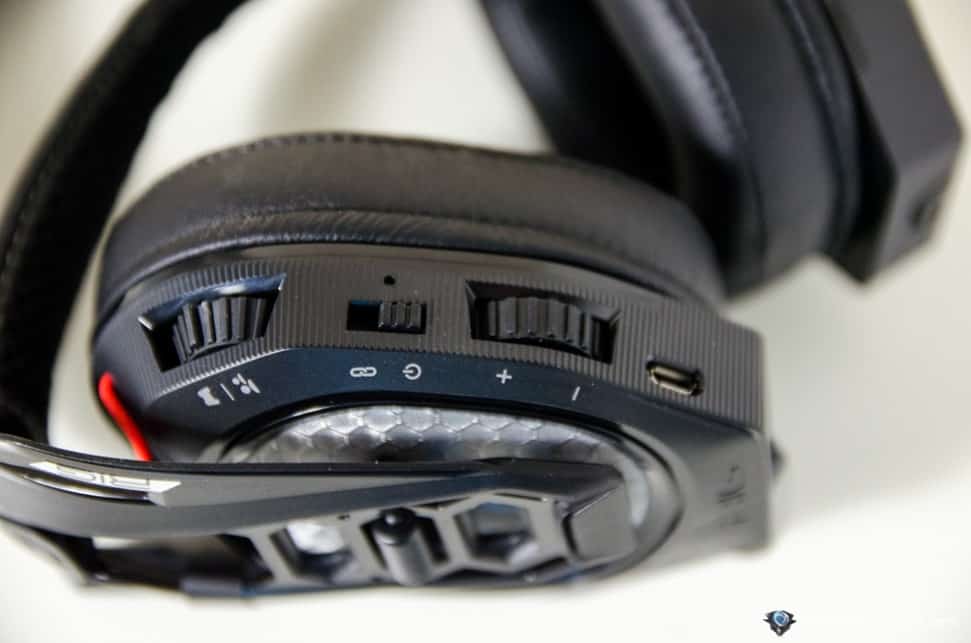 You can adjust the volume and also the balance between game sound and team chat via the headset alone. At a touch of a button, you can cycle through the 4 different EQ presets. There doesn't seem to be a way to adjust these EQ presets, however.
Naturally, raise the microphone boom to mute, and lower it down to unmute it. This way, you'll never forget when you are supposed to mute/unmute the microphone.
The best selling point of the RIG 800 as a wireless gaming headset is of course, its battery life. According to Plantronics, the RIG 800 has around 24-hour battery life with quick charging technology that provides 1.5 hours of gaming per 30-minute charge. I don't see a way a human being can survive playing a game for 24-hours non-stop, but suffice to say, there is no way you'll run out of battery while you game.
In my experience, it lasts for days (I work full time so I can only game after). Compared to using the Razer ManO'War that needs constant recharging, RIG 800 offers a much better experience. It'd be great to have its own charging dock than having to charge it with a microUSB cable, but Plantronics would have to increase the price for that.
Plantronics RIG 800 Review – Sound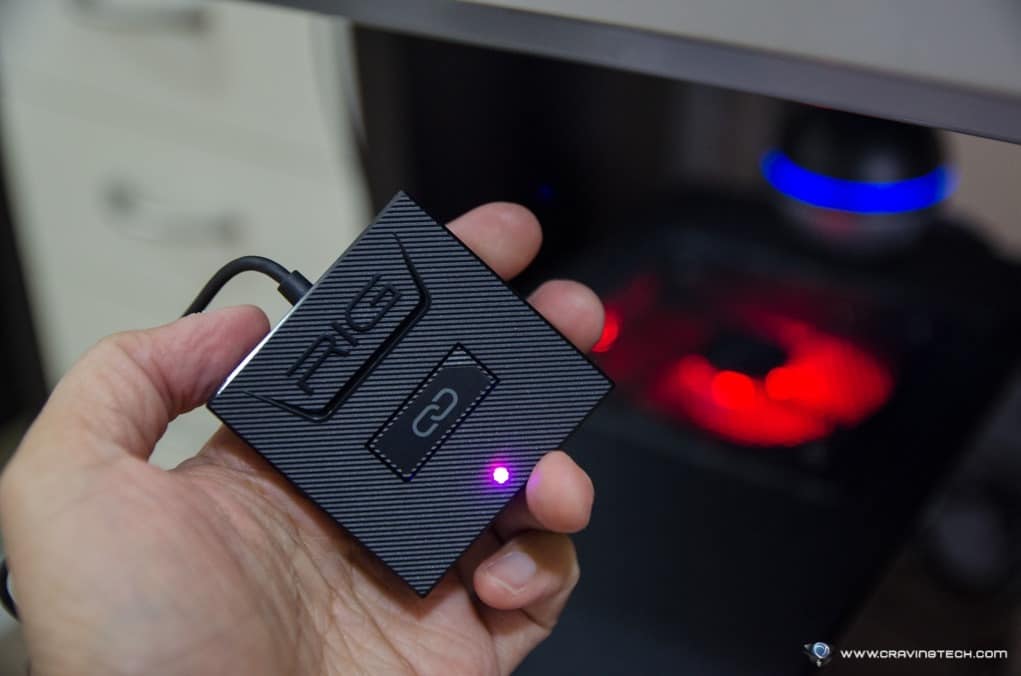 Sound wise, the RIG 800 sounds great, but not exceptional. For gaming purpose, the headset provides a clear, well-balanced stereo sound (no 7.1) with a good sound stage. Testing it on Overwatch for the past couple of weeks, I could identify the sound of my enemies in every incoming direction (with Dolby Atmos turned on). Not only that, I could also identify other crucial sound in the game such as when a teammate was able to land a sleep dart to one of the opposing teams, or when an enemy is executing an ultimate skill.
For music and movie watching, there are definitely better headsets and speakers that can pamper your ears. The Bass doesn't feel that powerful even after changing the EQ preset and vocals aren't exactly crystal clear. I tried watching movies with the RIG 800 and it kept me hooked, but again, not something where you'll go and say "Wow, this is good!".
I find that the feedback sound (to tell you how much battery you have left, etc) is way louder than the in-game (or desktop) sound. The sound also leaks out when the headset is not worn and lies on the desk, but that is not something to cringe about, really.
Plantronics RIG 800 Review – Conclusion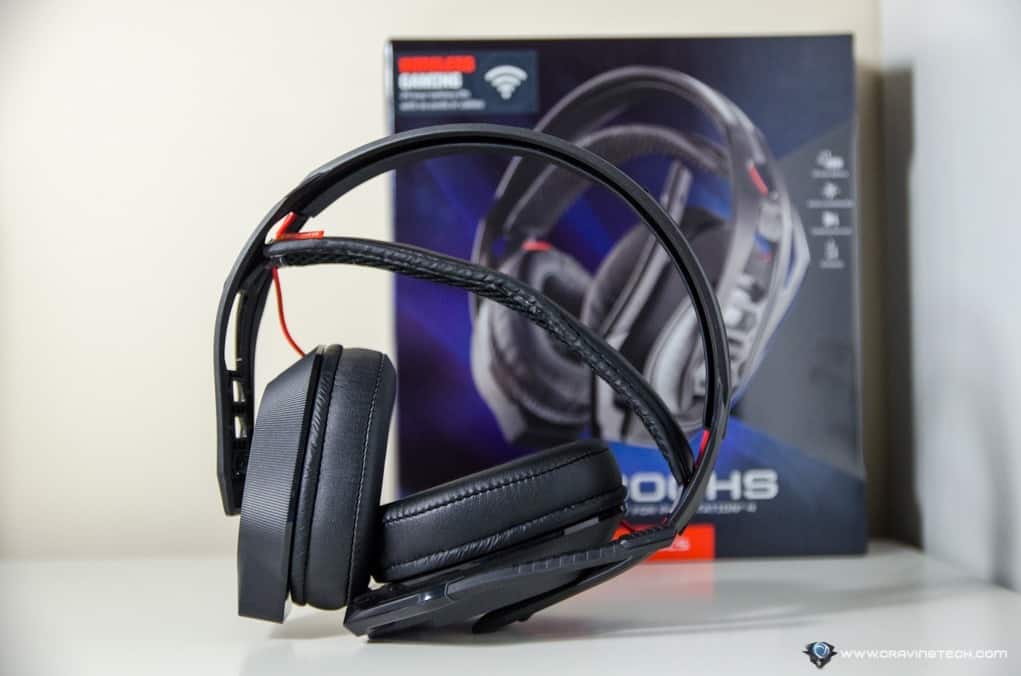 Overall, the Plantronics RIG 800 is a great gaming headset that is comfortable to wear for hours and lasts for hours, if not days. The long battery life is its best feature, because recharging a wireless gaming headset is nowhere fun – especially if you are running out of juice while you game.
The sound is great, but not exceptional. However, thanks to its comfort and battery life, the Plantronics RIG 800 is a really good gaming headset to use on daily basis, especially for gaming purposes.
The Plantronics RIG 800 is wireless, yet do not need babysitting much (i.e having to recharge it every few days) – so you can just focus on gaming. It is also very light, probably the lightest wireless gaming headset I've ever seen so far and I'm impressed.
Disclosure: Sample was supplied for reviewing but all opinions are mine