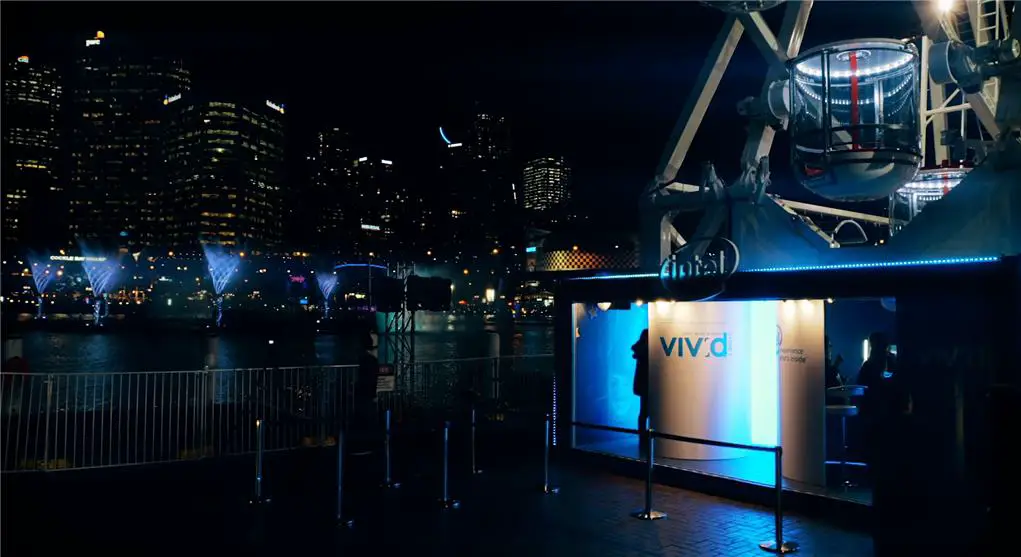 Intel Eyes on the Harbour – We've probably seen Intel RealSense technology in action during the Grammy Awards 2016 (on the Lady Gaga performance). Its 3D vision technology incorporates an HD camera, an infrared camera, and also an infrared laser projector in a single unit.
These parts all work in tandem to measure depth, facial contour/expression, gestures, and motion. Sure, we may have seen these on Snapchat and other traditional web cameras, but RealSense can measure depth better than the other technologies (among other things). A quick look at the Lady Gaga performance can definitely confirm this.
At Vivid Sydney 2016, Intel brought their RealSense technology to the mass. Inside the Intel booth, visitors could jump in and had a taste of what's to come.
Intel Eyes on the Harbour used RealSense technology to capture visitors' faces and gestures, which will then be projected on a 25-meter-high water screen on the Darling Harbour.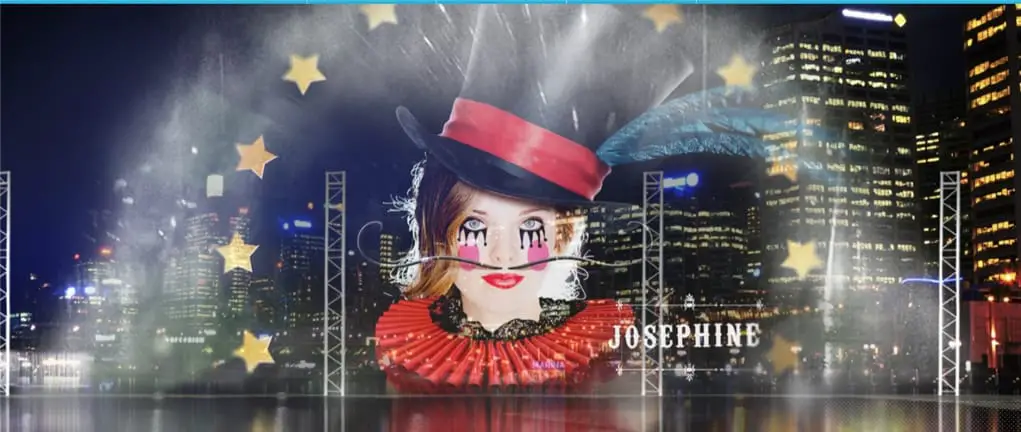 Visitors could hop into the booth, stood in front of a monitor equipped with the Intel RealSense camera, and then picked from 1 of the 5 looks to go for. The camera instantaneously scanned and captured the contour of my face, and I only needed to pick how I wanted to look on the projection. You'd have a live preview on the monitor at all times so you can adjust how you wanted to look like in the recorded video later.
A copy of the short video would also be sent to your email inbox to keep as a souvenir from Eyes on the Harbour experience. Intel's friendly staffs were always on stand by and happily guided you throughout the process.
It wasn't as sophisticated as the Lady Gaga's performance unfortunately, but it's a great way to engage Vivid Sydney's visitors to be part of the event itself. Plus, it's kind of fun and would only take minutes of your time. Kids would also love it.
Here is a short video of my experience at Intel's Eyes on the Harbour:
The Eyes on the Harbour event was held on 27 May – 18 June at Vivid Sydney 2016.
Disclosure: I was invited by Intel to Vivid Sydney 2016 as part of the Intel's VIP  Influencers Program