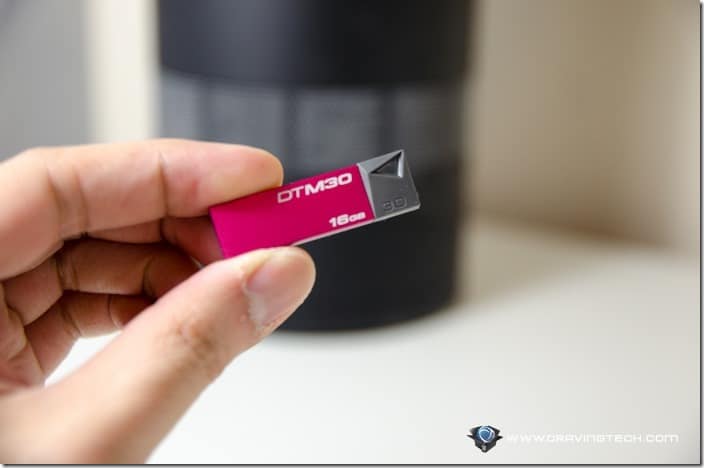 Kingston DataTraveler Mini 3.0 Review – "Mini" is definitely the right term for this USB flash drive – it's mini in dimension and mini in weight. Kingston DataTraveler Mini 3.0 is the perfect USB flash drive to carry around with you at all times and deserves a place on your keyring. Why? Simply because it's so small that you can barely feel it in your pocket.
Don't be fooled by the size, however, it has large enough capacity for lots of documents and media files to fill in and the speed to consume them. Gigabytes. You can hook it into a USB 2.0 slot for compatibility with old desktops and laptops, or USB 3.0 for faster transfer speed if your machine supports it.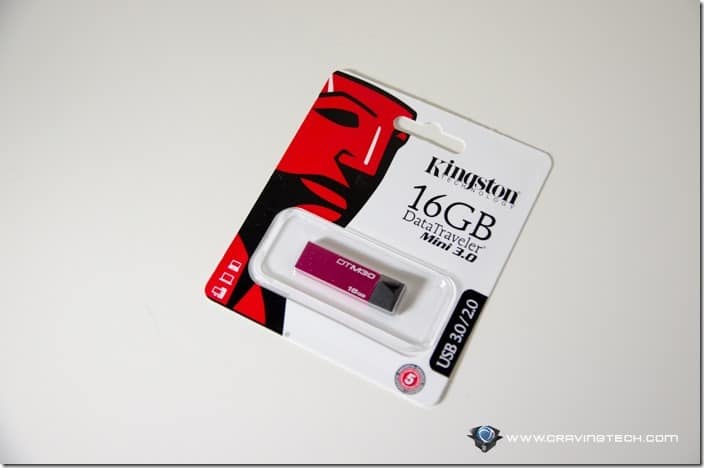 The DataTraveler Mini 3.0 I have here to review is the 16GB version which comes in Red (Ruby) and smaller than my finger. Its stylish and compact look have attracted a lot of attention for the past week every time I hooked it into someone's machine.
It does not have a cap to protect the USB connector, but so far I've never had any problems with the drive being inside my pants pocket even when it rains. I even had the Kingston DataTraveler 410 (same cap-less design) on my keyring for 5 straight years without failing. Thanks to a cap-less design, you can just hook the USB drive into a USB slot. No fuzz and you'll never lose a cap – because it doesn't have one, ha!
There is a small gap to attach the drive to a keyring and I'm happy to say that the DataTraveler Mini 3.0 has now replaced my good old DataTraveler 410. Its compactness (and USB 3 support) is too hard to resist. According to Kingston specifications, the 16GB DataTraveler Mini 3.0 has a 70MB/s read and 10MB/s write speed. From my own benchmark test with CrystalDiskMark (random data), the actual result surpasses the claim: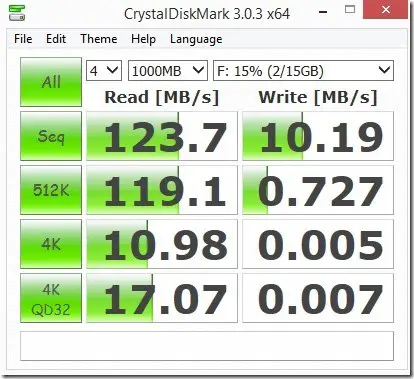 Overall, the DataTraveler Mini 3.0 has a decent performance. The write speed is not the fastest, but if you only use the drive occasionally and practicality is your primary concern, there is no reason not to have this flash drive around you at all times. If you want a faster read/write speed, you can get the bulkier Kingston HyperX 3.0 with 255MB/s read and 145MB/s write speed.
Disclosure: Review sample was sponsored for the review but all opinions are mine
[AMAZONPRODUCTS asin="B00LIXJ0JU"]