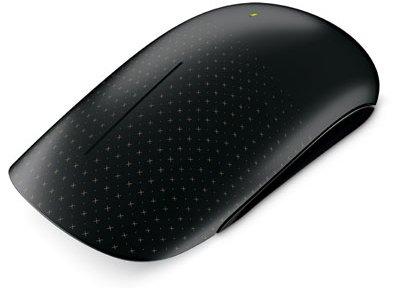 Microsoft Touch Mouse Review – Though Windows 7 offers a smoother and cleaner interface compared to Windows XP, we are still stuck with using our traditional point and click mechanism to interact with the multiple windows on our desktop area. For many years, we have gotten used to this and probably thought that it's the only way to go.
Microsoft Touch Mouse breaks this barrier by introducing a magic mouse with multi touch gestures – a much more advanced version than the previous Microsoft Arc Touch.
Microsoft Touch Mouse Review – Packaging
The box is quite stylish and offers a "live" preview, so you can have a look at the mouse before you buy it (though I'm pretty sure you can give the mouse a try in some shops).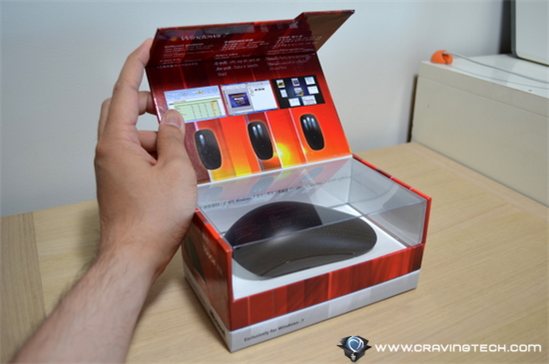 The packaging includes:
The Microsoft Touch Mouse
2 x AA Alkaline batteries
USB Nano transceiver
USB extension cord
Drivers and Manuals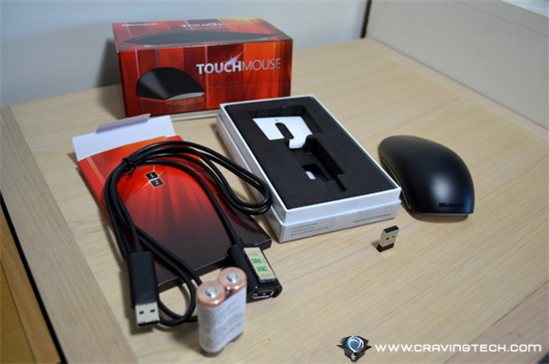 Microsoft Touch Mouse Review – Design
The design is really stylish and elegant, a compact yet not too small under the palm of your hands. It has a contoured shape for comfort although I did experience some discomfort after using the mouse after a while. It's mostly because I'm a "Claw Grip" user rather than a "Palm Grip" – I find that if I do a palm grip to hold and use the mouse, I didn't get that discomfort feeling too much. This is also because the Microsoft Touch mouse is a little bit heavy so if you are using the claw grip, it requires a bit of force to move the mouse around with your "claw". As such, this is not the mouse you want to use for hours on gaming, especially if you are using the claw grip to hold your mouse.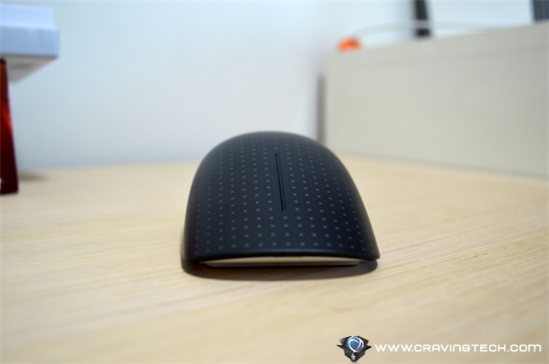 Despite of this, however, Microsoft Touch mouse rocks. The multi-touch gestures work like magic and it fully utilizes your fingers as it can detect how many fingers you use and also the directions of the gestures. Once you install the driver and plug the Nano transceiver (which is super tiny), you will be presented with a full quick tutorial on how to use the mouse on your screen.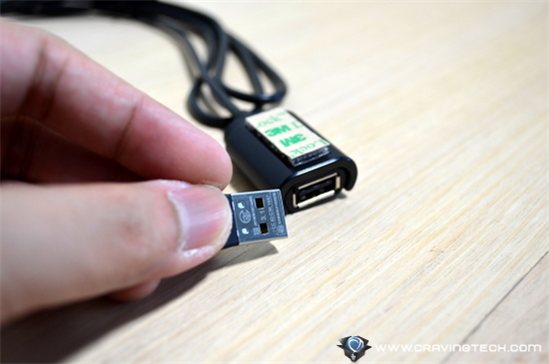 The USB Nano transceiver can also be stored easily and firmly underneath the mouse, to make sure you don't lose it when you are not using the mouse or need to carry it around. You can carry the mouse inside your shirt's pocket or chuck it inside your laptop bag. There is also a power switch to make sure you don't lose any battery power while you are carrying the mouse around.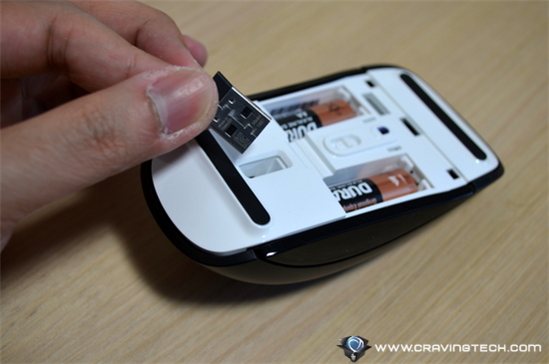 I'm not sure how long the batteries will last and whether it goes to standby mode as the product page does not say anything about this. It looks like it stays on at all times because there was no input lag after leaving the mouse idle for some time.
Microsoft Touch Mouse Review -Experience and impressions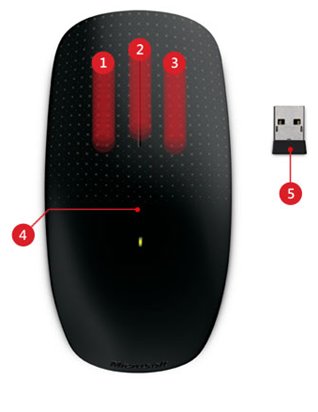 Swipe two fingers up to maximise the current window and swipe them down to minimise. Swipe two fingers left or right to snap the windows side by side, which is one of the Windows 7 features that I use the most. Use the thumb to go back and forward when you browse. And my favorite, use three fingers up to show all Windows on-screen, which is a much better experience than using the Alt-Tab or browsing through your taskbar to find that specific program window.
Though the gestures work great and always registered well, I find that sometimes the click does not register correctly if you have the other finger on the surface. So for example, being used to using a regular mouse, I tend to put my index finger on the left button and my middle finger on the right at all times. It seems that when I try to click the right button surface, the mouse can get confused thinking that it's the left (if I keep my index finger on the left button surface). As such, to do a click, I need to make sure that my other finger does not touch the surface. It takes some time to get used to.
Page scrolling can be done by swiping your finger up and down on the middle but there is no middle button to press.
Microsoft Touch Mouse Review Conclusion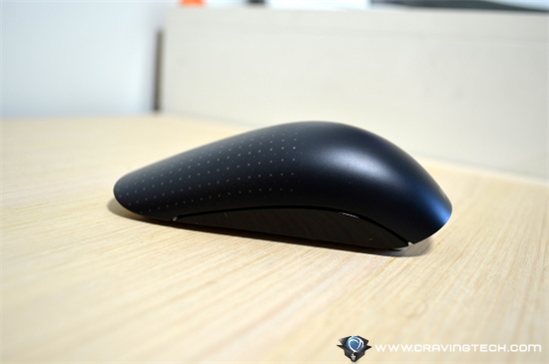 Though the mouse is a bit heavy and can be uncomfortable after using it for a while (on a claw grip), the Microsoft Touch Mouse clearly brings productivity to the table. By simply using intuitive and natural gestures on the mouse itself, you can do some funky things to your windows on screen. The gestures are easy to remember as they are quite natural to do. It is also equipped with Microsoft BlueTrack Technology which means the mouse will work in most surface area so you don't have to bring your mouse pad around whenever you travel.
Note that this wireless mouse only works for Windows 7 (and possibly Windows 8) as the functions didn't exist on Windows XP or earlier versions of Windows.
Microsoft LifeCam Studio Giveaway
Now, another good news, Microsoft Australia has been kind enough to sponsor a new Microsoft LifeCam Studio to give away! This webcam has an 1080p HD sensor for HD video quality, auto focus, high quality microphone, and also Microsoft's TrueColor technology to help maintaining that crisp color in different lighting conditions. Check out Craving Tech's Microsoft LifeCam Studio review if you want to know more about this webcam.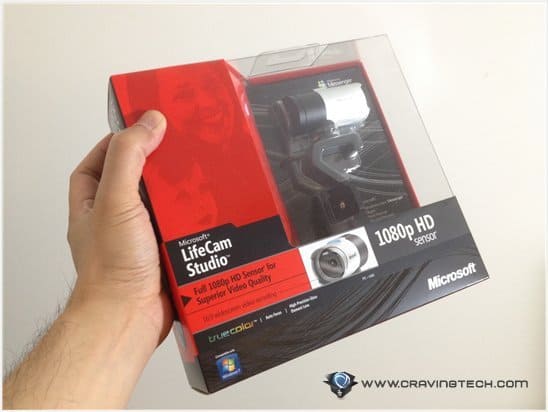 To win a Microsoft LifeCam HD from Craving Tech, play this fun Microsoft ChronoBot game. The one with the highest score by the time the contest ends will be picked as the winner! So, Craving Tech readers, go for it! You can replay the game to improve your score. At the end of the game (or game over), you submit your email and name to the scoring system.
To start playing, click on the Chronobot image below (a pop-up window will appear where you can play the game and submit your score later). You can also view the score from the others, so you'll know whether you are going to win the webcam or not ;)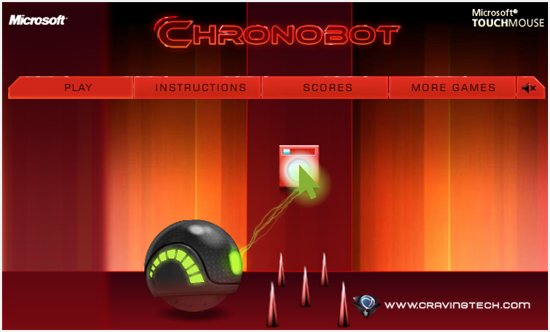 Full Terms and Conditions:
The contest will run from 22nd December 2011, 6 p.m AEST until 5th of January 2012, 6 p.m AEST. The contest will be closed at 6 p.m and the person with the highest score will win the Microsoft LifeCam Studio.
Open for those who reside in Australia ONLY (Sorry!)
The prize is Microsoft LifeCam HD Studio and valued at AUD 149.95
The prize is not redeemable for cash or exchanged.
All the best, guys! Will be monitoring your scores during the Christmas break ;)