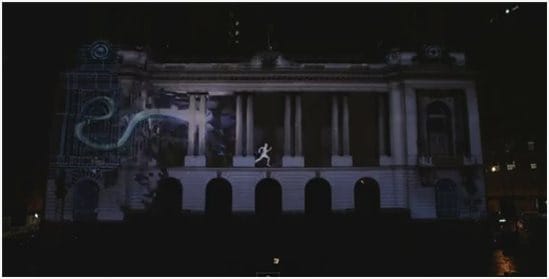 Peugeot is about to launch its new Peugeot 208 from the 200 series (which will launch between March 2012 and March 2013). After a teaser on the first initial details about the car on 2 November, the Peugeot Motion & Emotion Show event is the second key stage to further promote the launch of the new model.
The light (and sound) show (watch the video below this post later) was super cool as it's being projected on a real building in Rio de Janeiro, Brazil.
The new Peugeot 208's "Let your body drive" looks like a really sleek car, which looks good in both exterior:
and interior: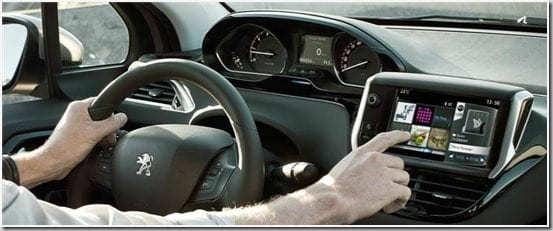 The model will be available in 2 distinct body styles; 3 and 5 door style.
Now, back about the event and the Peugeot Motion & Emotion Show, at first it looks like a static boring image being projected onto a building. However, after a few seconds have passed, cool effects start to pick up, opened by a crumbling wall effect supported by awesome sound effects.
A virtual person came out from one of the window and started to run around the building. He then "jumped out" from the scene into real life. After "summoning" the Peugeot 208 car, the then started driving with his um..virtual steering wheel :) (to promote the "Let your body drive" thingie, I'm sure)
Everyone was obviously amazed as you could see from the faces of the people watching the show. They have also started to record it with their phones (which I'd probably do anyway, heh).
It's probably a bit hard to describe the awesomeness of this live show in writing, so best is to just watch the whole video below. 2 Million views can't be wrong!