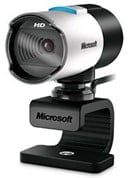 Sponsored by Nuffnang and Microsoft
Microsoft LifeCam Studio Review -Seeing your loved ones in a video call is like a dream comes true, especially when you are countries apart. But how about seeing them in HD? That would be more awesome, wouldn't it?
Microsoft LifeCam Studio includes a 1080 HD sensor so you can see your loved ones as if they are really there with you in person thanks to the quality of the video calls. However, HD quality is not the only features that this little, yet powerful webcam has.
Microsoft LifeCam Studio Review – Packaging
The packaging includes the Microsoft LifeCam Studio webcam, an installation CD, manuals, and also a cap to protect the lens when you are not using the webcam.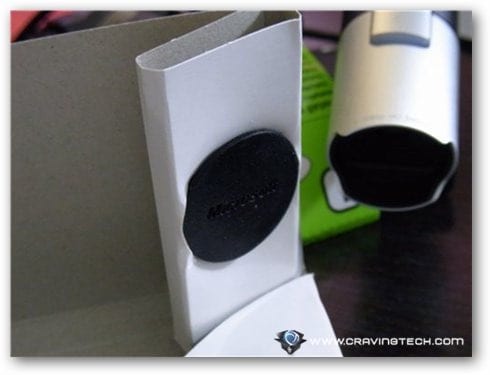 This is the only webcam from Microsoft LifeCam Series that I've reviewed which has the lens cap (check my other reviews on the Microsoft LifeCam Show, Microsoft LifeCam Cinema, and the Microsoft LifeCam HD-5000). I use my webcam only about once every few weeks or so to video chat with my mom overseas. Therefore, it's preferable to protect the lens from the dust with a lens cap. Thanks, Microsoft!
Microsoft LifeCam Studio Review – Features & Impressions
The Microsoft LifeCam Studio looks really sexy in a mix of silver and black coating. The aluminium material is cool to the touch and does not make the webcam look cheap. The LifeCam Studio looks somewhat similar with the LifeCam Cinema although there are some small differences in design and a jump in the resolution.
It includes a flexible rubberized mount so you can either clip it on your monitor or put it on the desk surface (check my packaging photo above). The rubber material is strong yet flexible. The rubberized mount (i.e the LifeCam Studio) can be mounted on a tripod, which couldn't be done before on the previous LifeCam models! This is great as I can now use the LifeCam Studio for my unboxing videos in the future (mounted on my tripod). You can also press the video call button on top of the camera which takes you straight to Windows Live Messenger's Video Call feature.
The LifeCam Studio lens has an auto-focus and it works really well when I tried to show an item or two to the other end of a video call. Auto-focusing does take a second or two so try not to move too much when you are in front of the camera (this normally happens if the room is poorly lit). Although the webcam has a 1080p HD Sensor, you need to have software which support recording a 1080p video. The official Microsoft LifeCam software can only record up to 720p which is enough for most users. I can't really imagine having a video chat with someone in 1080p especially through my current internet connection. Nevertheless, the technology is there and it's good to know that you are investing for the future as well.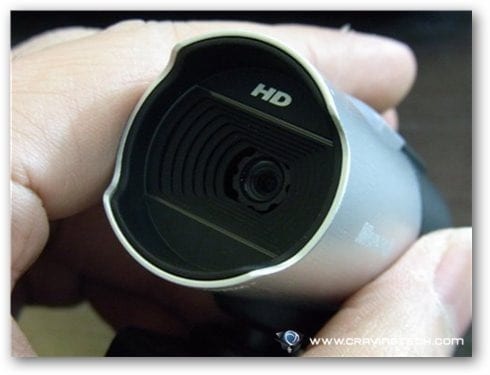 The LifeCam Studio does not have a noise cancelling microphone so I normally got a complain when I had my Dyson fan running ("hissing noises in the background", they said). Noise cancellation is not really a deal breaker as most of us would probably have a chat inside our bedroom and rarely in an outdoor environment. The quality of the audio recording when I tried it was really clear and crisp during the playback.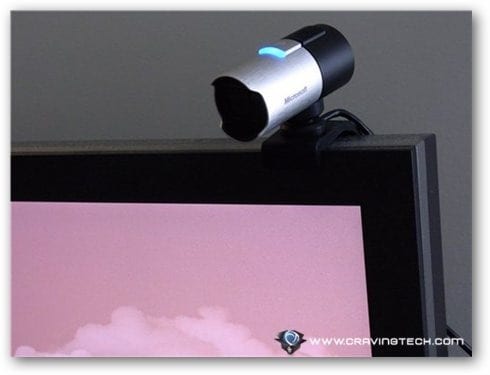 Microsoft LifeCam Studio Review – Conclusion
Overall, I love all the bits and pieces that they've done to the latest LifeCam Series model, the Microsoft LifeCam Studio – it now has a support to be mounted on a tripod, a lens cap, a more stylish look, a swivel design around the front to block direct lights to the lens, and especially the 1080p support. Just like the previous models, the LifeCam Studio is also equipped with TrueColor Technology which provides superior color and brightness in a bad lighting condition. Both audio and video qualities are awesome.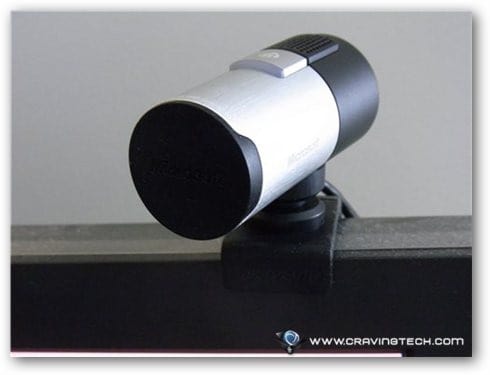 Microsoft LifeCam Studio Review – Pros
+ High video and audio quality
+ 1080p support
+ Widescreen
+ TrueColor technology
+ Sleek design
+ Great material quality
+ Includes a lens cap
+ Can be mounted on a tripod
+ Flexible
Microsoft LifeCam Studio Review – Cons
– Cannot record a 1080p video with the included software
– Autofocusing suffers a bit when subject moves a lot in a poorly lit condition