On my previous post some time ago, I mentioned how to get free images for your blog through the Creative Common Search site, including images from Flickr. Little did I know at that time that you needed to properly credit photo authors even when the "Search for works I can use for commercial purposes" bit was turned on. I hope I didn't mislead you to think that you could easily grab images from Flickr "freely" without the need of properly attributing the author.
So the question is: How do you properly use Flickr images with an attribution to the author based on the Creative Commons License?
If you look on the creative common license information at Flickr, it says:
Now the problem is, not every photo or image at Flickr has that kind of information available easily.
For example, some photo pages clearly specify how to make the attribution properly like this one:
But some are not. For example, here is an image on Flickr that has no license information underneath the picture:

However, if you go to the uploader's profile page, the author clearly specified on how to make that attribution properly:
See? Things can get ugly if you can't find this information correctly. Here is another live example. Let's say you love this pic named "Longing for Freedom" and want to use it on your blog:
You then have to click on the author link on the top right of the photo page: "Uploaded on May 17, 2009 by alicepopkorn – busy". Then, click on her "Profile" to find out how to properly credit her work. On her profile page, you'll find this following information:
So the proper way to display her picture would be like this: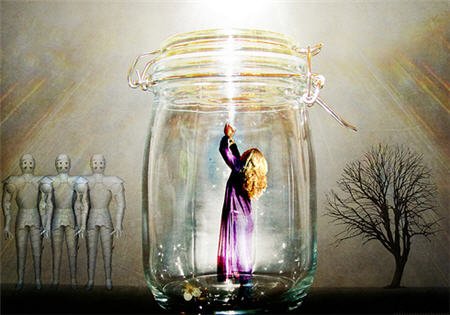 Image by Alicepopkorn
I know it's kind of a pain to search for this information. I wish that it's easily accessible underneath every Flickr image. Normally putting the author's name and also a link back to his/her Flickr's profile page is enough for the attribution. There are some tools to help you to automate this such as PhotoDropper, Zemanta, and also Jazz Biscuit's tool.  However, some authors want you to link back to their website or blog so the safest way is to manually do the attribution rather than using such automated tools. What do you think?
I wasn't sure whether I've ever used Flickr images in the past on this blog without properly giving credits to the authors. Guess I need to dig through my old posts *ugh*.
Other good sources of information about this topic: