Want to have your own company's brand (or blog's brand) on a USB flash drive to be given away as promotional tools? For example, I often got many USB flash drives containing product images or information, given to me during product launch events or inside my review kits.
If you are thinking to do the same thing, these folks over at branded-usb-promo.com can do it for you at a price.
There are many USB flash drives to choose from, ranging from different materials to different shapes. The most popular one that I got so many times is this Key shaped USB sticks, which can be laser engraved: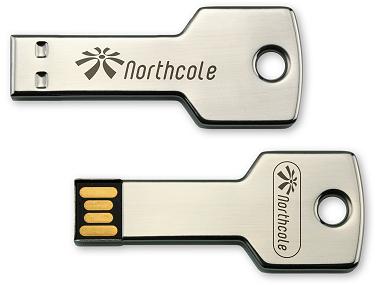 There is also this cool USB credit card available on their site (shaped like a credit card and almost as thick as a credit card!):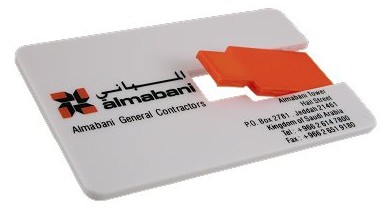 There are many other shapes and sizes that you can choose from to match your business/blog's profile. A branded USB stick is one of the best promotional tools you can use, because most people will keep a USB flash drive handy at all times (assuming the capacity is large enough to be useful for them).
The prices of these USB drives are not expensive either. For that key shaped USB sticks above, these guys are charging (do note the delivery cost):
A pretty good deal, I would say. There is also an option to do second laser engraving, colors, and all that by paying extra here and there. If you are looking for something more exotic and catchy, these USB People are eye-catching too:
Some of these "exotic" USB flash drives don't have the price on the page so you have to contact them to find out (as I'm sure it's a really competitive world out there).
If you are thinking to take your marketing to the next level, feel free to browse these Promotional USB Sticks over at their website.