Lexar JumpDrive Tough Review – USB flash drives are tiny devices with good storage capacity that you can carry around at all times. They normally contain temporary files that you need to copy from one computer to another or important documents that are accessible to you when you need them the most.
The problem with these is that a USB flash drive can get damaged if you drop it accidentally. Or unexpected storm might come and things can get quite wet. Most USB drives would then go bonkers, leaving you frustrated for losing your important documents or assignments inside.
Lexar JumpDrive Tough, as the name suggests, promises a super rugged and tough USB flash drive that can withstand any punishments you can think of. It can withstand up to 750 PSI of impact/pressure which, according to Wikipedia, is about the same as the water pressure from a coin-operated car wash spray nozzle (if you own a car, you know how high the pressure is). It is also weather (-25° C to 150° C) and water (up to 30m) resistant.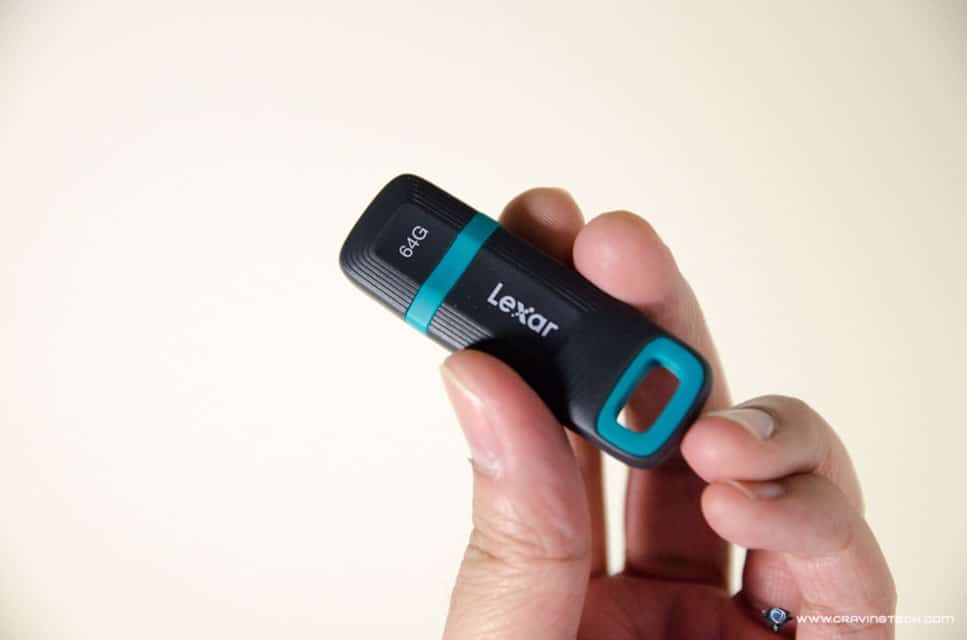 For those who like to store media files (like photos or videos) in a USB flash drive while on a trip would definitely appreciate the Lexar JumpDrive Tough. Sure, no one would be swimming or diving while carrying one, but if you happen to put the drive in your short pants and forget that it's there, the JumpDrive Tough will give you a peace of mind as it would survive a washing machine trip.
Despite of the ruggedness promise, the flash drive itself is still easy to carry. It's a bit thicker than those slimmer and tinier USB flash drives that you might have, but you can still slip this into your pocket comfortably. The added protection is definitely worth to have.
The cap is snug fitting which requires a bit of a force to jiggle and pull out, but it's there to keep the USB 3.1 connector dry and safe. You cannot put the cap at the back of the drive, so just be extra careful not to lose it. The JumpDrive Tough also has an attachment loop so you can place it on a keychain or a carbiner.
Most USB flash drives these days have an attachment loop so this is not really a feature that we've never heard of before. However, considering that you may carry it with you while you are doing an extreme sport or situated in an extreme weather condition, Lexar JumpDrive Tough does not have to be placed inside a bag or secure compartment. And that's a big plus.
It's not just tough in an extreme environment. The drive has also been tested in the Lexar Quality Labs with more than 1,200 digital devices so even if you are only going to use it indoor, it's good to know that the drive should perform as well and as reliable.
Lexar also gives it a 3-year limited warranty which should cover all your doubts, if you ever have one.
Durability is not its only forte though. It also performs well in terms of performance and has an advanced security solution with 256-bit AES encryption to protect the files within through the help of EncryptStick™ Lite software (included inside the drive).
I was using CrystalDiskMark to check for Lexar's claim of up to 150MB/s read and 60MB/s write speed and the claim holds true. I ran the software twice (one on USB 3.0 port and the other on USB 3.1):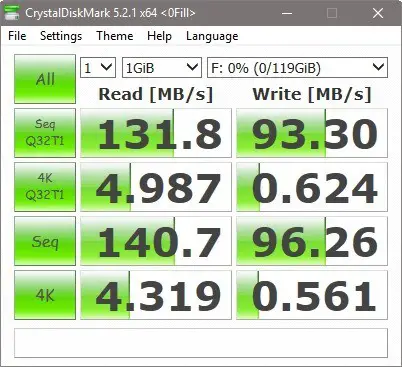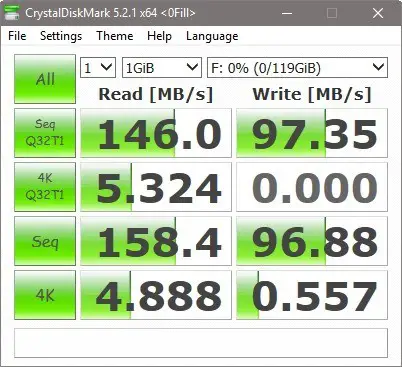 There are other USB flash drives out there with better read/write speed but they cost more, and does not offer the rugged protection that the JumpDrive Tough offers. It all comes down to what you are looking for in a USB flash drive, and make a purchase decision based on that.
The included EncryptStick™ Lite software is easy to use and can simply secure the contents inside your USB flash drive. You don't have to use it, but even the simplest password can make a lot of difference should you happen to lose it.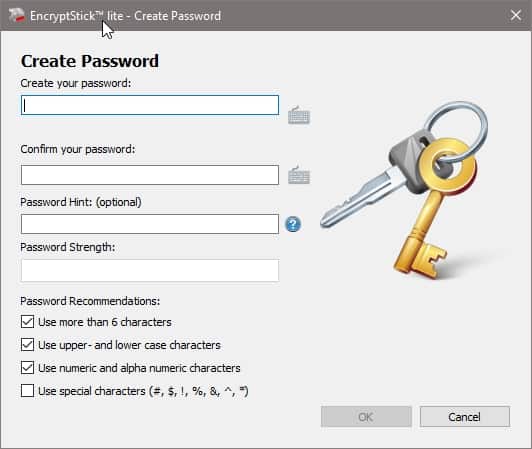 Lexar JumpDrive Tough Review Conclusion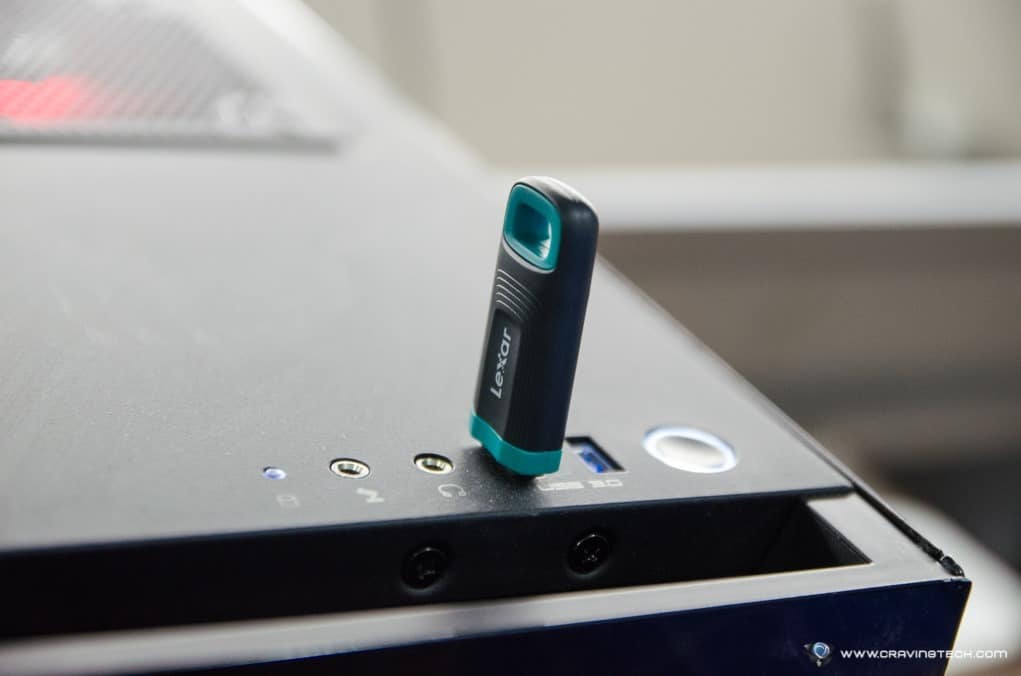 Lexar JumpDrive Tough USB 3.1 Flash Drive offers protection both from the inside and the outside. It can definitely survive an accident such as a long drop on the floor, or when you forgot to take it out of your pants and it goes into the washing machine. More than that, it is the drive you'd want to carry with if you have to travel, especially in extreme condition (like a snow trip, etc).
Disclosure: Sample was supplied for reviewing but all opinions are mine and not paid