Kingston MobileLite Duo 3C USB Card Readers Review – USB Type-C is the emerging, recent standards for USB devices, replacing (or at least hoping to) the good old USB Type-A that have been around for far too long. Most USB devices and USB slots you have at the moment are usually USB Type-A and come with the usual problem of "plugging it the wrong way".
USB Type-C connector is like Apple Lightning – it does not matter how you plug it, it always fits. But now comes the problem.
Some desktops or laptops only support USB Type-A slots. More recent ones only has USB Type-C slots which means you have to get a USB Type-C to Type-A converter or a USB dock to be able to plug your USB Type-A devices in newer computers. This is the same issue that the current microSD card readers in the market have – most of them can only be plugged into a USB Type-A slot, except for this Kingston MobileLite Duo 3C USB Card Reader.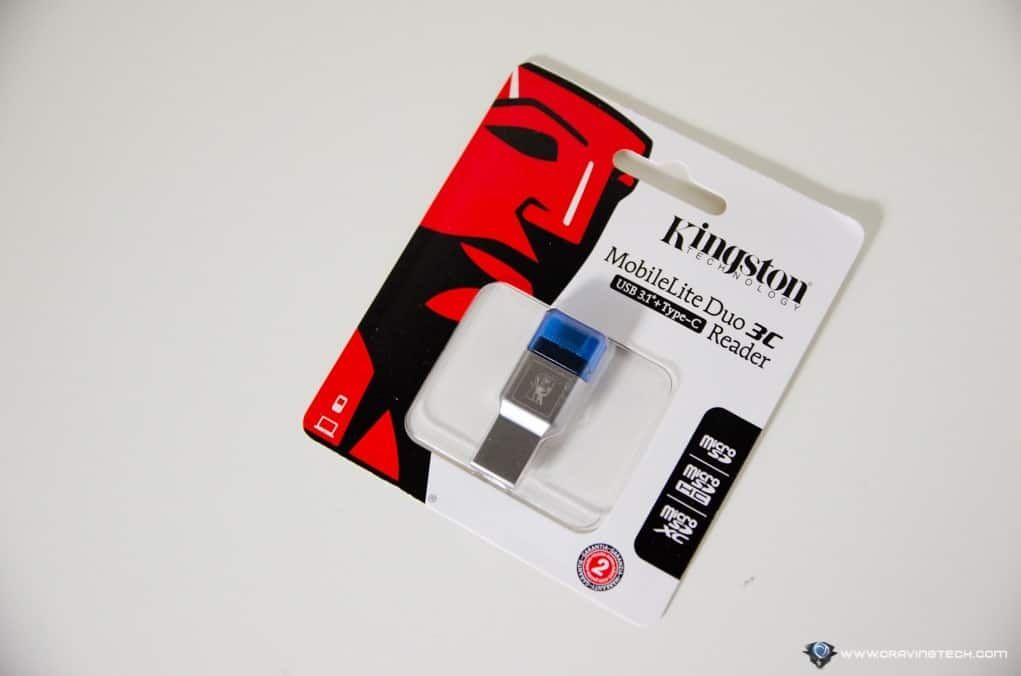 Kingston MobileLite Duo 3C USB Card Reader is a microSD reader with dual interface support for both USB Type-A and Type-C. As simple as this may sound, this little gadget means future proof and versatility. If you have not embraced USB Type-C yet, the reader will still work on your machine. Should you ever upgrade to a laptop that only offers USB Type-C slots, the reader will also work.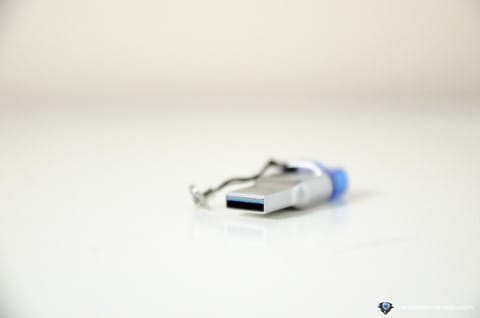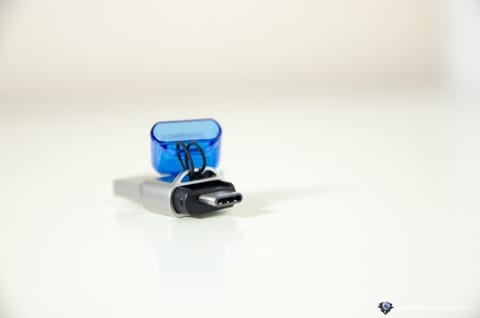 It is also compact and lightweight enough that you can chuck it into your pants' or shirt's pocket and won't notice that it's even there. You can even attach it to your keyrings with a microSD card inside so you can swap one microSD to the other on your Android device while you are up and about. Its rugged metal casing material should offer more than enough protection.
The included cap covers the USB Type-C connector and the microSD card inside.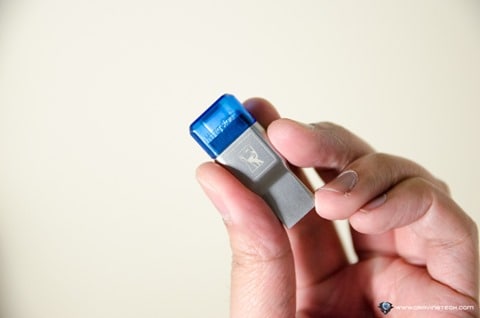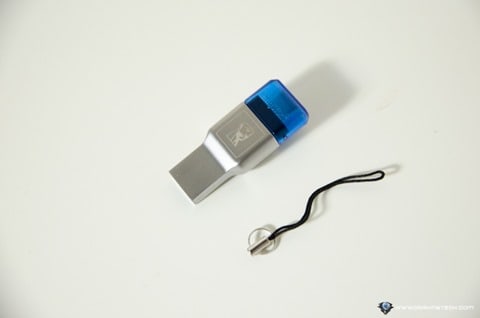 Kingston provided a Gold microSD UHS-I Speed Class 3 (U3) for me to test the card reader with (it does not come with the original packaging). It offers high speed read/write performance which enables shooting videos at up to 30 frames per second in 4K and capturing footage at 120 frames per second in 1080p Full HD.
And here is the speed benchmarking test using CrystalDisk Benchmark, which is not disappointing at all: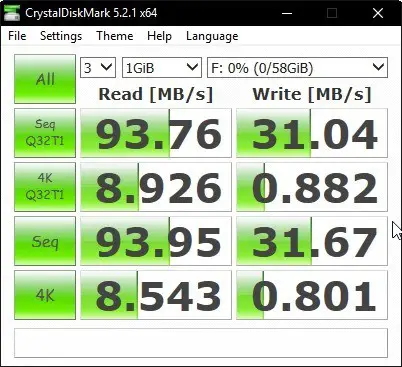 Kingston MobileLite Duo 3C USB Card Reader Review Conclusion
Kingston MobileLite Duo 3C USB Card Reader is technically, just a microSD card reader. However, it is one of the best microSD card readers due to its compact and stylish design, ruggedness without  the bulky feel, versatility and compatibility thanks to the smart dual-USB-Type slots, and works on different platforms.
The reader supports microSD, microSDHC, UHS-I, and microSDXC UHS-I cards with a 2-year warranty support from Kingston. Definitely recommended if you are looking for a microSD reader at the moment.
Disclosure: Kingston MobileLite Duo 3C USB Card Reader review sample was supplied for reviewing but all opinions are mine and not paid