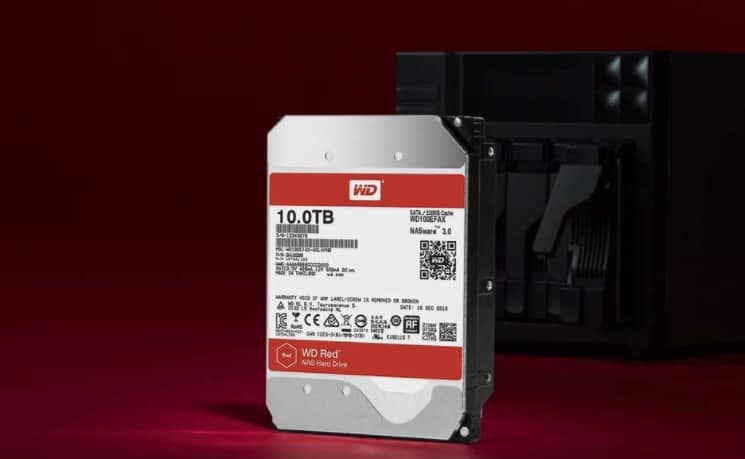 WD Red NAS Hard Drive Review – There are many factors to consider when buying a new drive: its capacity, its speed, its reliability, and much more. Should you get a Solid State Drive (SSD) for fast performance? Should you consider portability in case you need to carry it around? How about reliability? What am I going to use it for? Does it fall under my budget?
WD Red NAS Hard Drive is not the fastest drive around, but what it offers is a huge amount of storage space for all your data storage needs, plus 24/7 reliability and compatibility with your NAS system.
If you are not aware of WD hard drive products' labelling yet, the "Red" falls under the category for NAS (Network Attached Storage). For daily desktop use or for the fastest performance, you'll have to look at either the Blue or Black (check out our article on WD Blue SSD 1TB and WD Black HDD 6TB).
What I have today here to look at is the WD Red NAS 10TB hard drive. Though you can use the drive inside a desktop computer, the WD Red drive is designed specifically for a NAS system and tested in an environment that runs 24/7. It has the WD NASware 3.0 system built-in to ensure compatibility with most NAS system out there, along with other features such as a more efficient power handling and intelligent error recovery.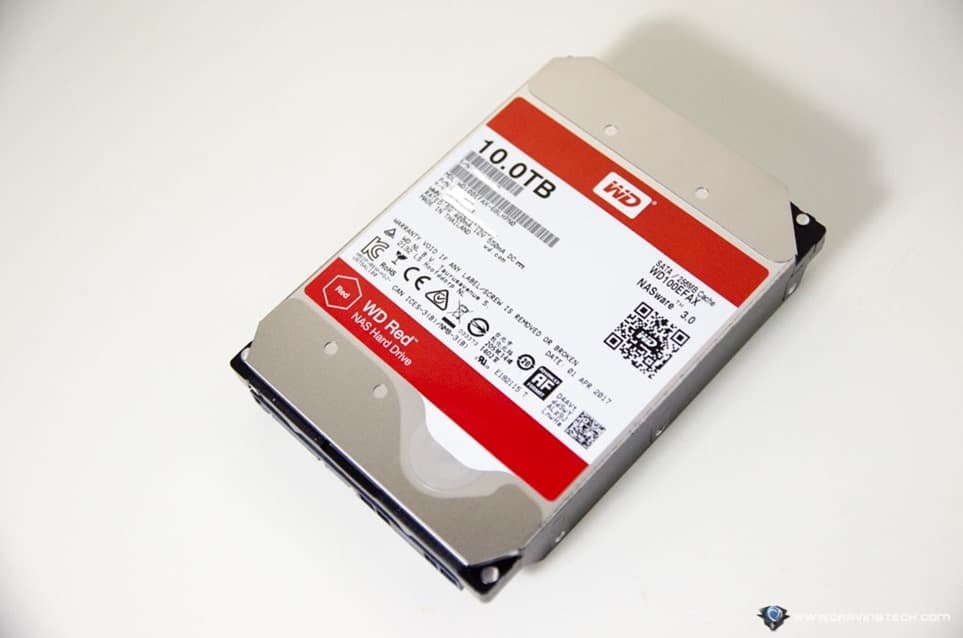 Performance wise, the WD Red drive only runs at 5,400 RPM but there is the slightly more expensive WD Red Pro which has a 7,200 RPM spec at just around AU$20-30 more.
WD Red is built for a single-bay to 16-bay NAS systems so if you are storing plenty of data on your NAS system, you can technically fill it up with 80-160TB of storage in total (depending on your RAID setup and limitation of your NAS system, obviously)
Even when you don't have a NAS system, WD Red can still be a good backup drive, or a place to store all your documents and photos from every trip you've made and will make.
WD Red / WD Red Pro 10TB Official Specifications:
HelioSeal: Bringing Western Digital's fourth generation, exclusive HelioSeal technology in 10TB capacity to the NAS storage market.
3D Active Balance Plus, an enhanced balance control technology that improves overall drive performance and reliability.
NASware® 3.0, an enhanced version of WD's original NASware technology, designed to improve
reliability and system performance, reduce customer downtime and to simplify the integration process.
Optimized performance class – 5400 RPM class for SOHO environments, 7200 RPM class for up to 16 bay NAS systems.
WD Red 10TB (at 5,400 RPM) Benchmarking Speed using CrystalDisk Benchmark (on the left) vs WD Black 6TB on the right: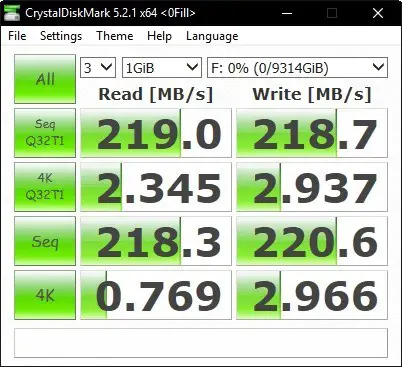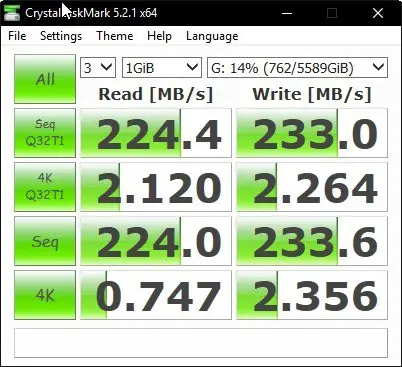 The new WD Red and WD Red Pro hard drives are available now at selected Australian retailers and distributors. The WD Red 10TB NAS hard drives feature a three-year limited warranty with a Recommended Retail Price (RRP) of AU$669.00. The WD Red Pro 10TB drives feature a five-year limited warranty with a Recommended Retail Price (RRP) of AU$699.00. It's also available worldwide at Amazon.
If running out of storage space is a problem you have to manage frequently within your business (or home), Getting a few WD Red 10TB drives can definitely help you with that.
Disclosure: WD Red 10TB Review unit was supplied for reviewing but all opinions are mine and not paid