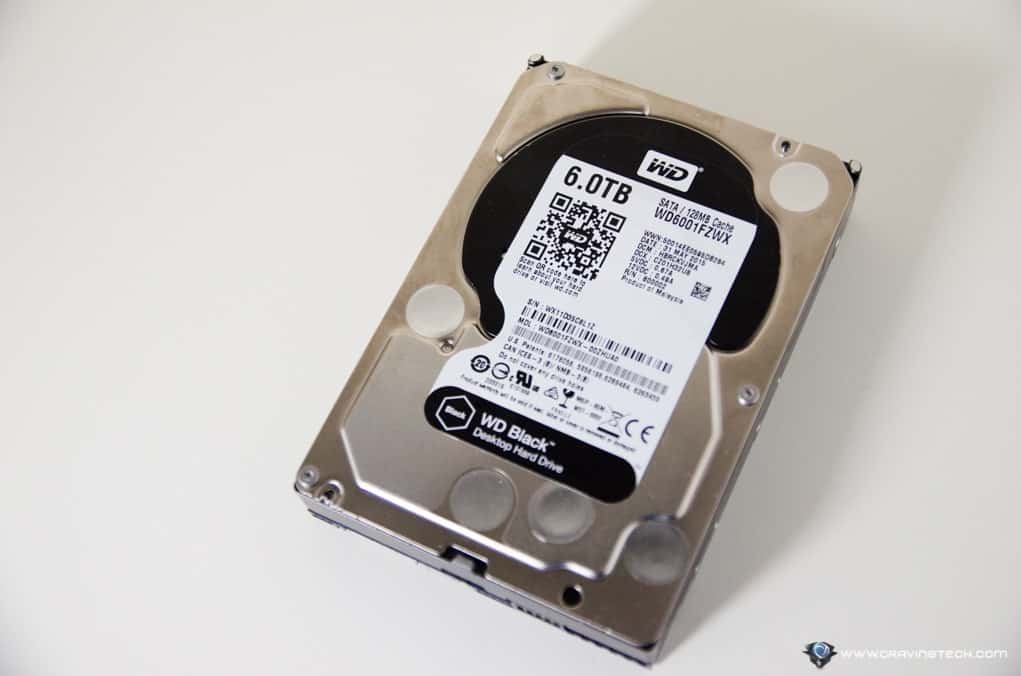 WD Black 6TB HDD Review – Who would use a traditional old-generation hard disk drive, you ask? Plenty of people. Even though an SDD (Solid State Drive) has far better performance and reliability than the good old HDD, it still is rather expensive as the capacity goes higher.
An HDD is still the best bang for your buck for storage, especially for storing large files such as video production files or a backup of your whole system. As games get bigger, you'd also need more storage space to store all the files.
WD (Western Digital) Black 6TB is a high-capacity 3.5″ 7200 RPM HDD with 128MB cache running on the SATA 6Gb/s connection. The Black model is the one with the best performance and most suitable for desktop use. There are also other models such as the WD Blue (for a more entry level usage) or WD Red which is made for NAS (Network Attached Storage). Compared to its 4TB model, the WD Black 6TB has twice the cache for a speedier performance.
WD Black Official Video:
Overall, the WD Black 6TB looks like just any other regular HDD: bulkier compared to an SSD, and generates more noise and heat. However, it's what inside that matters.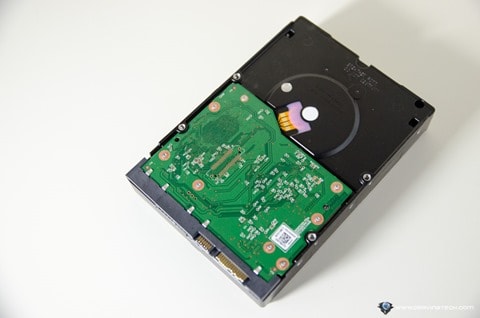 WD Black Performance HDD, as the name suggests, is made for performance which makes it suitable for gamers and professionals (such as designers or video producers). The performance gain is achieved through built-in technologies (such as 128MB cache, Dual-Core processor, and StableTrac Technology) to make the drive more stable, has better accurate tracking, and more responsive.
Enough theories. Let's have a look at real benchmarks. Using my favourite drive benchmarking software, Crystal Disk Mark, WD Black 6TB (screenshot on the left) surpasses my current 7200 RPM 750GB Seagate HDD drive (on the right):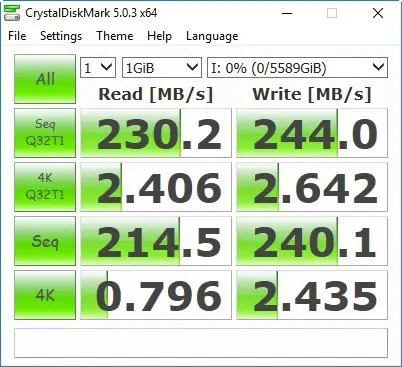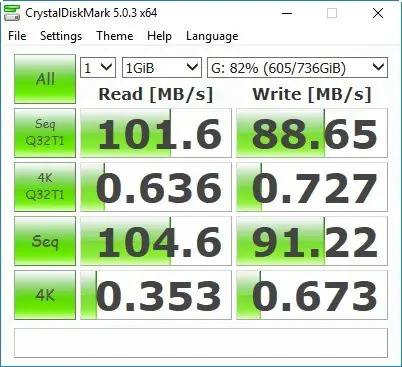 As you can see from the comparisons above, the speed difference is quite obvious. Not bad, Western Digital! With a consistent high performance of sequential read/write speed, WD Black does not disappoint at all.
6TB is a huge storage space. With just this single drive, you can pretty much store anything you can think of. With that said, you can even sell away your other drives and just use a single drive to save power and space inside your build (just make sure you have an external backup somewhere else if you are only using a single drive).
Saying that, it's actually pretty fast to fill a 6TB hard drive. At the moment, I already have around 700GB worth of games and around 500GB worth of other files (documents, media, music collection, software installation backups, etc). Our video production raw files back in 2002, was around 1TB in total and trust me, trying to find a space that big was not an easy task. If you are a photographer storing RAW files, you'll love the big space and speedy performance.
WD has definitely offered a solid HDD with the fastest performance I've ever had experienced in my whole life and the biggest storage space I've ever had in a PC. Highly recommended.
Disclosure: Sample was supplied for reviewing but all opinions are mine
[AMAZONPRODUCTS asin="B011LVAVEQ"]